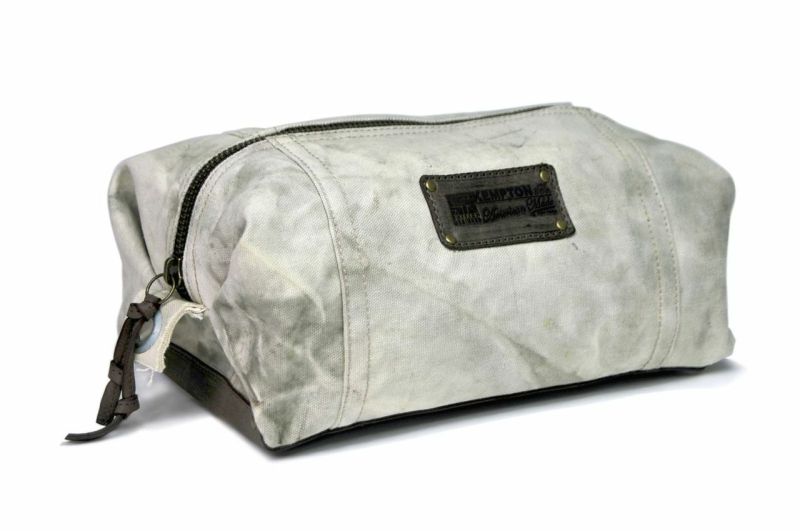 Kempton and Company in New York City focuses on making well made tech bags for life's little necessities.
Many of their products are made in Brooklyn, like our favorite item – The Kempton & Co. Postal Dopp kit. Perfect for stashing all of your grooming needs. The coolest thing about this travel case is that it is made from recycled USA mail sacks.
The designer of Kempton's accessories, Fiona Kempton was the daughter of a racehorse trainer and a jockey – who not only won the Grand National in 1967, but was also a creator of saddles. His working with leather inspired Fiona to one day start her own line of bags, and now she has introduced a men's line.
Other products for men include totes, which can be used to carry your laptop or iPad. Many of the accessories are designed to be unisex, meaning you wont feel uncomfortable when your girlfriend asks you to hold on to her bag for ten seconds. So go on, be chivalrous.
And if you're in the Brooklyn neighborhood, check out their store at 392 Van Brunt St.
Editors' Recommendations