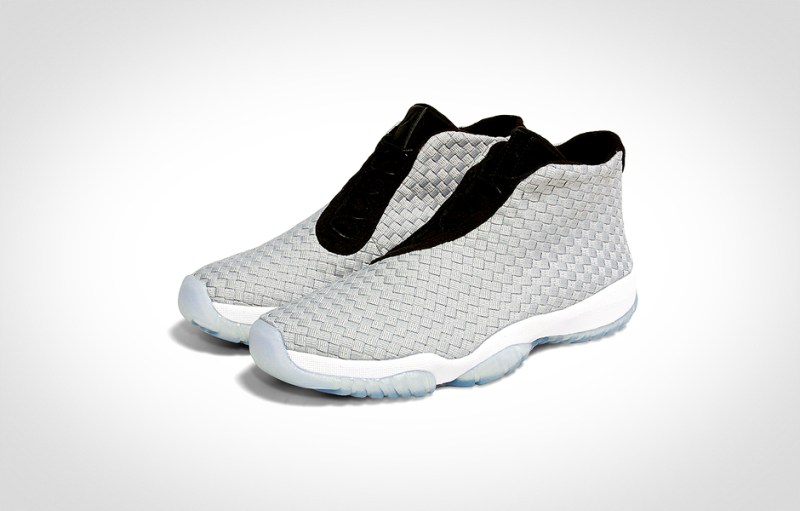 In 1995, the Air Jordan 11 became an instant classic with its high-tech outsole and patent leather upper. The popular dress shoe material made its basketball court debut on Michael Jordan's feet and the rest was history. The Air Jordan Future Premium looks to do the same in 2014, seamlessly melding high-quality materials and beautiful color blocking that go hand-in-hand with the classic outsole. The result? A pair of sneakers that are as versatile as they are comfortable.
The Jordan Future isn't exactly like the Air Jordan 11, though. Super-light woven tech material replaces the patent leather upper, while a smaller lacing area renders the lifestyle shoes more form-fitting than their basketball counterpart made of leather and nubuck. The outsole, however, remains largely unchanged with the same icy EVA material and carbon fiber shank as the classic.
Nike has released the Jordan Futures in a variety of different color options since the Jordan Futures were first introduced earlier this year, but the metallic silver rendition — shown above — represents the second premium iteration of the shoe. Soft, sock-like suede also replaces the nubuck tongue and inner liner, and the woven upper is even threaded with 3M material. The latter feature ensures the shoes really pop under bright lights and camera flashes.
Editors' Recommendations