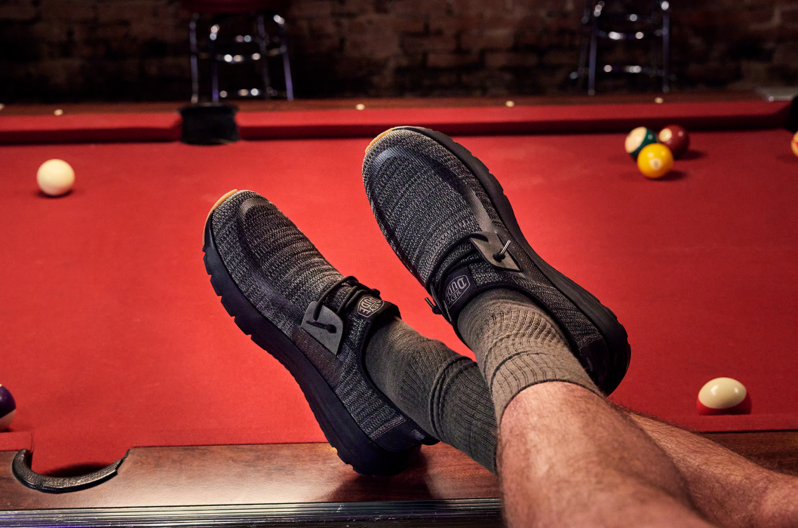 HEYDUDE has a huge sale on over 150 different shoes right now. If you're looking to treat yourself to new footwear, this is your chance. The sale is so vast that it covers everything you can think of, from shoes for kids, women, and men, as well as casual, platforms, slip-on and other types of shoes. With so many options and shoes being such a personal choice, we recommend clicking the button below to see exactly what's out there. Alternatively, keep reading and we'll take you through some of our favorite choices.
What to shop for in the HEYDUDE sale
Guaranteed to delight anyone seeking out the best men's shoes, the HEYDUDE sale is massive. One of the most popular options is on the Wally Stretch. Usually priced at $60, they're down to $45 with a handful of average sizes still available at the time of writing. The mocs are one of the comfiest mixes out there with a knit-texture upper that wraps around your feet while the canvas-blend works well around the heel. A cork-layered insole further helps keep your feet cool.
If you're looking for sandals, there are plenty in the sale with the Phoenix Camo particularly appealing at $35 reduced from $40. If you prefer canvas shoes, there's always the Wally Slub Canvas which cost $55 and are available in plenty of different colors and sizes. We're keen on the red color scheme but you can always go bolder or more subtle. With a vintage look, they're incredibly comfy with a removable foam insole if you need it.
For something a little more smart casual, there's always the Welsh Grip for $60, reduced from $70. A deck-shoe-inspired slip-on, it's ideal for every occasion from walking on the deck or rushing around the local area. Made from recycled leather uppers, they're great for the environment as well as your feet.
Whatever your taste in shoes, the HEYDUDE sale is well worth checking out. With shoes available from $25, there's sure to be something that will appeal here. Check out the sale by hitting the button below to see just how many options are out there.
Editors' Recommendations