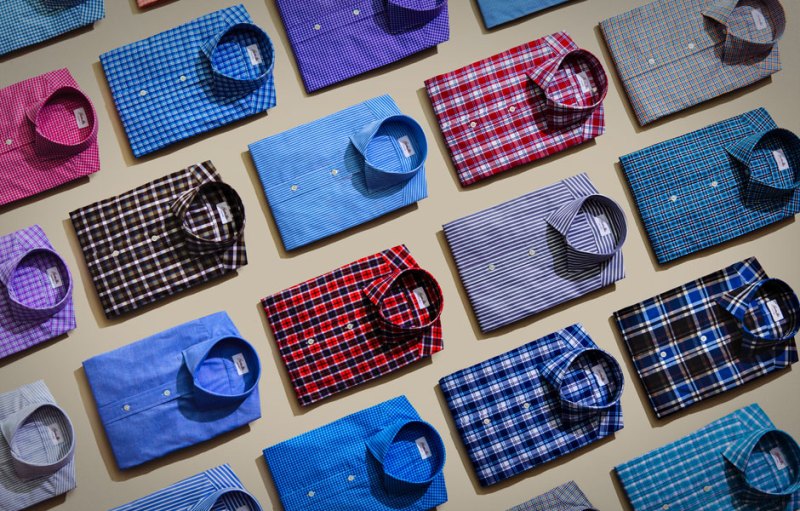 Hamilton isn't just the title of the blockbuster Emmy-winning musical on Broadway. It's also the name of a heritage shirting company based in Houston. Hamilton Shirts started in, as its name implies, the late 19th-century as a bespoke menswear company that worked with clients individually to achieve the perfect fit, style and pattern according to their tastes. For over a century the Hamilton family — the label is currently run by David and Kelly Hamilton, the family's fourth-generation, brother-sister team — has assured its clients that they are receiving something special. Each Hamilton shirt is cut by hand and sewn in their Houston workshop, just as it was in 1883. The label's ethos is simple: "We want to help men look their absolute best."
Related: Four ways Bill Cunningham shaped the way we take images today
The tailors in the Hamilton workshop use traditional production techniques and, when combined with crafting shirts from the highest quality materials, the outcome is the kind of shirt that every man wants. It's the sort of shirt that he can feel good in, whether it's at the office, out with friends during the weekend, or while on a date with someone special.
For Hamilton's spring/summer 2016 collection, creative director Jake Eshelman picked a selection of bright, vibrant patterns and colorways, and paired them with lightweight fabrics, like linen/cotton blends, designed for those of you who are always on the go during the warmer summer months. And as always, its dress shirts continue to live up to the brand's high standards. So, if you're sick of shirts that don't fit or feel exactly the way you want, check out Hamilton. It's shirting the way you've always wanted it.

For more information, visit hamiltonshirts.com.
Editors' Recommendations