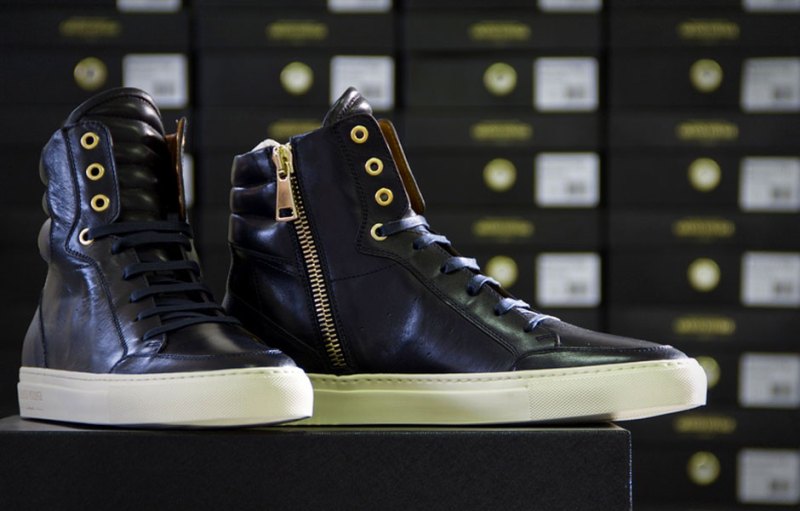 Grand Voyage is a new need-to-know footwear brand that offers high-quality, stylish Made in Italy footwear at the fraction of the cost of other brands by cutting out the middleman and selling the shoes direct to consumers online. Founded by Robert Nand, who started the lauded sneaker brand Creative Recreation years ago, the fresh label offers everything from natty boots to cool slip-on sneaker styles. Nand recently gave The Manual the story behind this exciting and affordable new venture….
What prompted you to start Grand Voyage and why do you think the brand is especially pertinent in today's footwear market?
A few years ago I noticed a huge jump in designer footwear. The prices points jumped from the mid $300s up to $600 to $1200. I just could not bring myself to buying a $1,000 pair of sneakers. So I decided that I wanted to take a refreshing honest approach to the luxury footwear market. By cutting out traditional retail markups and streamlining the process I am able to sell product that would traditionally sell from $400 to $800 for $200 to $300 with the same quality materials and craftsmanship. I'm not trying to undercut any other brands by charging less, I just think it's time to rethink the way we shop. If people are no longer shopping at retail why are they still paying retail prices?
How would you describe its overall aesthetic?
We try to keep everything as clean as possible. We're focused on quality and craftsmanship. We design product for the guy that buys product because he understands and appreciates quality and does not need to have a designer labels to validate his self worth.
What sets it apart from other brands?
Our collection was made to transition from almost every occasion of the modern day gentleman. From the conference room to dinner and drinks we produce some of the world's best quality footwear at the most honest pricing.
What are your bestselling styles?
To date the best selling style have been the Bowie and the Belmondo.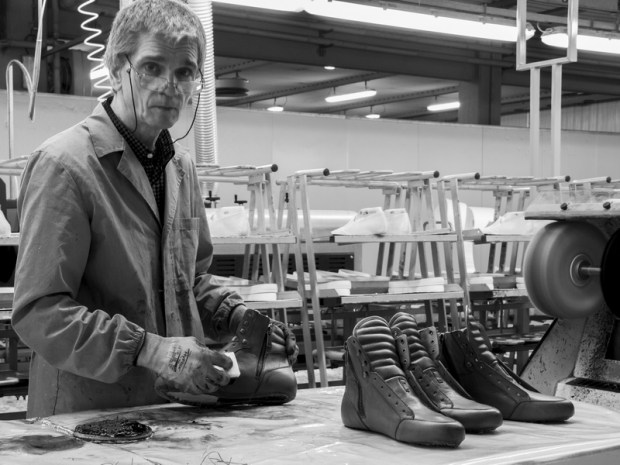 And your personal favorite ones?
I personally love the Bowie but find myself living in the Allen Blucher. It's the perfect everyday work shoe that can be dressed up or worn casual and one of the most comfortable shoes I've ever owned.
It's sold only directly online? Why?
The main reason its only sold directly on-line is because I really want to keep the prices as real as possible and offer a true direct to consumer cost structure.
Where does the name come from?
It's a very long story. But I'll try to give you the short answer. Each year I write down fice goals for my self.  At the top of that list was to be present. I often find myself thinking/ worrying about the future instead of living in the moment. I realized that sooner or later I will accomplish all of my life goals if I stay focused and work hard so why should I waste time today worrying about the future? I'm trying to teach myself that life is not about the destination it's about the journey.
Why should a guy buy/wear Grand Voyage shoes?
Their design, quality and craftsmanship.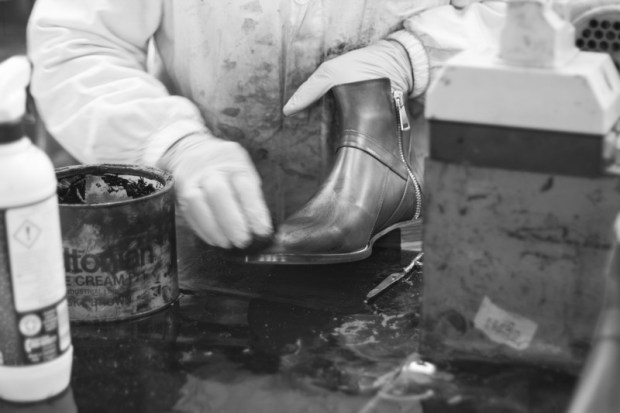 What are the general price points and how do they compare to shoes of a similar ilk?
Everything is around $200  to $300.
How many different styles do you currently offer?
We currently have five different styles in this season's collection.
What are the long-term plans for the brand?
I think that retail is going to change significantly in the next three years. I think it will be great for the experiential retailers of the world and horrible for the mid tier commodity retailers. If you look at the DTC brands that are thriving right now almost all of them have opened up their own stores/ flagships/ fitting rooms/ style shops, but no one has really looked to the current great established retailers and come up with an innovative way to rethink retail in this changing landscape that would be mutually beneficial for existing retailers and these emerging DTC brands. I'm really challenging myself, and all of my peers in this space to figure this out. I would love to work on some partnership with some iconic retailers around the world but be able to keep our DTC price structure and give our customers a better face-to-face experience and the best value for their dollar.
Who is your "typical" customer?
I'm going after the guy that spends more of his disposable income on living "experiences" than on things "labels". The guy that works hard for his money and appreciates quality and craftsmanship. He's typically an entrepreneur and has figured out a way to make a living off his passion.
What are a few shoe types that every man should own?
Every guy should one at least one pair of the following:
A great dress shoe, a nice pair of black oxfords or derbys, something that can be worn to a wedding;
A great pair of vulcanized canvas summertime sneakers, like some Converse or Vans. It's always great to have a fresh clean pair and an old beat-up pair. They both work great but in different occasions.
A quality pair of Italian made sneaker. In my opinion this is one of the most important pair of shoes in your collection. This will end up becoming one of the shoes you wear the most. These are your "go tos" for work and drinks.
Last but not least a great boot that you feel comfortable in. It's really hard for most guys to find that boot that fits their personality. A great boot will become a staple in any man's wardrobe. If you buy the right boot it should last you a few years (in both style and durability) for me. This is the Bowie.
How often are new styles introduced?
We will be introducing new styles twice a year. We're trying to keep the collection as tight and as focused as possible.
Can you give me some insight on your production? How long does it take to make each pair? Who makes them specifically, etc.? Everything is made in Italy just out side of Florence. I feel very lucky to be able to work with these factories. It's the same factories that make Chanel, Christian Louboutin, Lanvin, Jimmy Choo and many other designer labels. Every time I'm over in the factories I'm always amazed at the attention to detail each person on the production line puts into their craft. There is a real passion behind everyone that is involved in the footwear manufacturing process over in Italy. I've honestly never seen anything like it outside of Italy. I actually find myself learning a lot about the differences of cultures all the time. As Americans we're so accustomed to instant everything. The Italians on the other hand care more about quality and attention to details. Like they always tell me when I complain about production taking so long, "Do you want it done right now or do you want it done right?"
Editors' Recommendations