If you're not on top of your hat game come autumn, you've fallen behind my friend. Luckily, Filson and Stetson, the outdoor outfitter and hat-maker, respectively, have come together on two limited edition hats that are sure to accentuate your cold weather style. This is not the first time these two iconic American companies have worked together. In fact, Filson's catalog featured Stetson in 1926:
"The man who spends much time in the open, exposed to every extreme of weather, needs a hat that will take all kinds of punishment and rough handling, yet will keep its shape and its style. That's where the Stetson shines!"
Stetson was founded in 1865 by John B. Stetson, the creator of the iconic American western hat. Today, Stetson is a lifestyle brand that offers timeless styling in apparel, footwear, belts, eye-wear, fragrances, and even bourbon whiskey. Formed shortly after, Filson was established in 1897 with the goal of providing prospectors headed for the Yukon with durable gold-rush gear. Their reluctance to use cheap materials is the reason anyone who loves the outdoors, goes with Filson.
It's been 90 years since Filson featured their 19th-century fellow outfitter in their catalog, but both have persisted in making high-quality products with heavyweight materials. The new two-hat collaboration, dubbed the Gun Club and Explorer, follows suit–the hats were handmade in Stetson's Texas factory through the century-old procedure of steaming and shaping. Complemented by a simple design with a touch of flair, these hats have complete and utter "go anywhere" ability.
Gun Club ($300)
Known for it's unquestionable American style, the Gun Club model is made with a rabbit blend material and Filson's signature Bridle Leather hat band from Stetson's factory. This custom style comes in a dark brown color, which will pair well with other neutral winter colors. If you're feeling really adventurous and want to live life like the old west, you can also buy a chinstrap to go along with it.
Explorer ($200)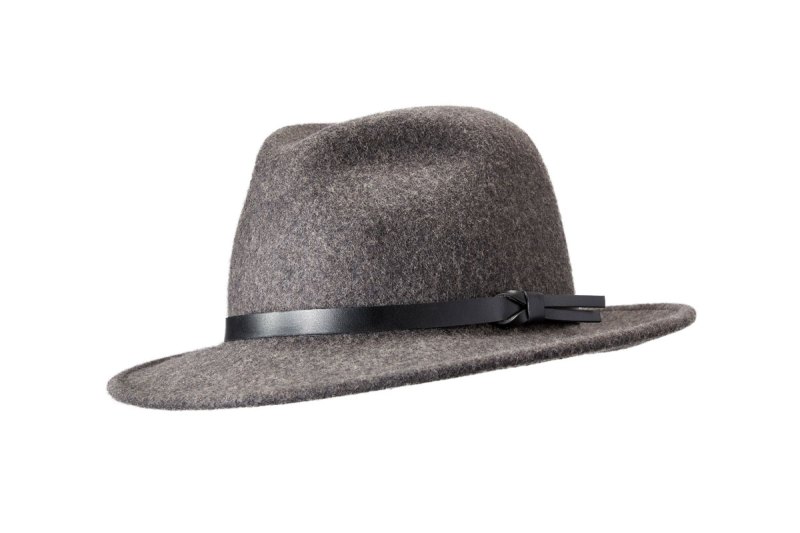 The Explorer cap is made of 100 percent wool and also features the Filson Bridle Leather hat band on a charcoal colored base. This hat boasts a 4-inch crown, as well as a 2 5/8 inch underwent brim. The wool substance makes this a great hat for the winter time, since wool combats rain and cold weather with an almost water-resistant, fast drying texture.
Filson and Stetson also called upon American singer-songwriter Langhorne Slim to help celebrate the launch of the collaboration. The partnership includes a series of lifestyle images, a Filson Life blog post, as well as a Spotify playlist curated by Slim himself. The playlist features some awesome bands that showcase the old school vibe of the two hats, such as Hurray For The Riff Raff and Diamond Rugs. Take a listen below.
Editors' Recommendations