Cuts Clothing began as a hopeful campaign on Kickstarter, pushing its goal of providing young professionals with the flexibility and confidence to wear a premium, minimalist shirt that suits all occasions, from the boardroom to the beach. What was dubbed the world's most comfortable and versatile shirt for professionals quickly became a must-have in the modern man's wardrobe.
A professional look doesn't always mean you have to put on a nice suit. You can wear a nice pair of trousers, some clean cut shoes, and a good-looking shirt and still look like you mean business. Cuts Clothing found that in order to feel comfortable and confident in every occasion, men needed a t-shirt that offered timeless styles and personalized cuts to provide both the combination of comfort and a polished look to get your through the day looking and feeling great. Cuts Clothing realizes not every man was built the same. Keeping that ethos in mind, Cuts believes every man should have the option to look good and feel good.
Cuts Clothing's shirts are customizable in the fit, collar, and hemline, supplying wiggle room to combine what best fits your personal style and body type. And no matter what combination you throw together, you know you're getting the brand's minimalist design with maximum durability.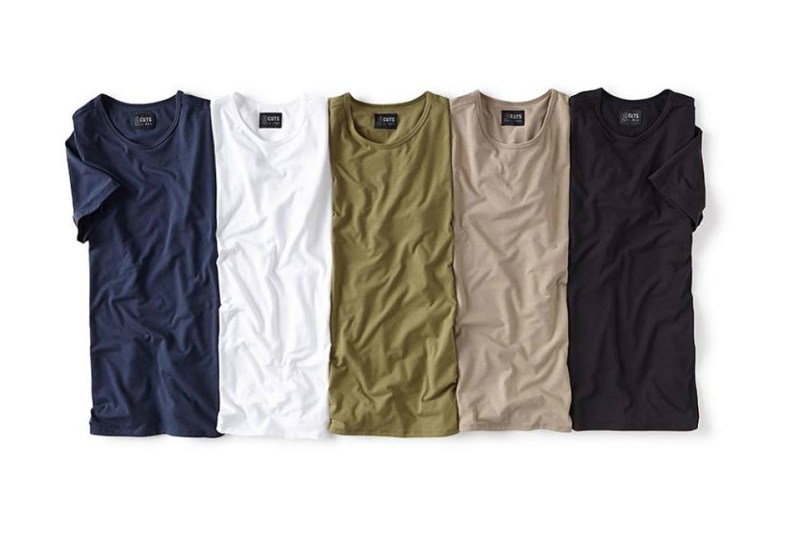 With Cuts, you get the choice between a standard or fitted design. A fitted shirt will give you a sleeker, more streamlined and lithe appearance, while the standard cut gives you more room in the shoulders and chest area.
Once your fit is chosen, select your favorite style from three separate collar cuts: crew, V-neck, and henley. These designs make sure you have versatile options in your closet so you don't feel like you're wearing the same shirt every day. You can also make a few of these shirts a long sleeve for added adaptability.
Once all of that is figured out, Cuts Clothing lets you choose what kind of bottom cut you desire. Depending on your body type, the bottom cut can make a big difference for how confident you feel in your appearance. A split-hem cut gives you space extra between the chest and the back, and gives you a more streamlined look in the torso area, while an elongated cut signifies a classy, urban style that's fashion-forward enough to wear out on a date, yet classy enough to pass for a work shirt. Or, you can opt for the do-everything regular cut if you like the look of a classic t-shirt.
Each Cuts Clothing tee features the brand's flatlock stitching to protect against rips and abrasions, and a four-way blend of spandex, Pima cotton, yarn, and polyester fabric that bestows a soft surface.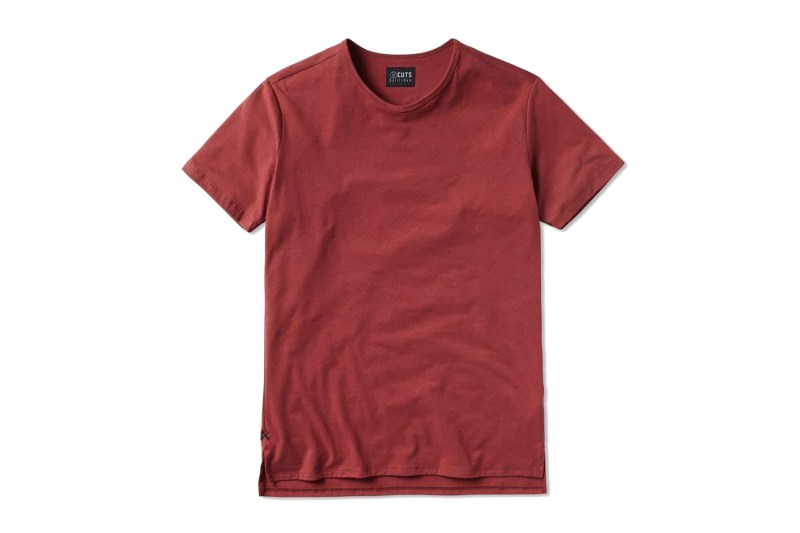 Looking for more T-shirt tips and options? Check out our guide to the best T-shirts.
Editors' Recommendations