Think you know all your favorite brands? Well, there's a new one to watch — Canvas by Lands' End has your favorite style essentials (and there are certainly plenty to go around), so it's time to take notice. The collection is an off-shoot of the Lands' End line, a more traditional-leaning retailer. But if Lands' End is a tried-and-true classic car, Canvas by Lands' End is the faster and more modern iteration. The offshoot line — which just launched earlier this spring — has plenty of updated takes on styles you'll recognize, like the silhouette of a classic navy blazer reimagined in cool chambray, and lightweight sweaters that pair seamlessly with plenty of other style staples you've got in your closet. You can find more of our favorite menswear essentials from Canvas by Lands' End below.
What's more modern or essential for a stylish summer wedding than a textured chambray suit? Hardly a thing, particularly if you're taking in the festivities outdoors, or traveling in style to a destination. The jacket itself is a stylish warm-weather blazer substitute, and whether you break up the pants and wear them with a slim polo or rock the full suit, you've got endless summer style combinations.
Related: R.M. Williams' Boots Are Made for Lastin'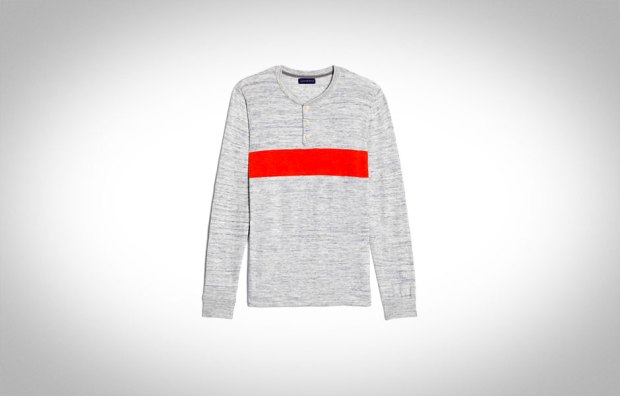 While there are going to be plenty of hot days this summer, cool evenings call for a stylish lightweight sweater that's still polished and crisp. This particular piece draws on some sporty inspiration courtesy of the bold chest stripe, and it also merges the look of a henley with fabric more commonly found in a lightweight sweater — hence the name. Rock it with slim stone chinos and a pair of suede chukkas for breezy summer style.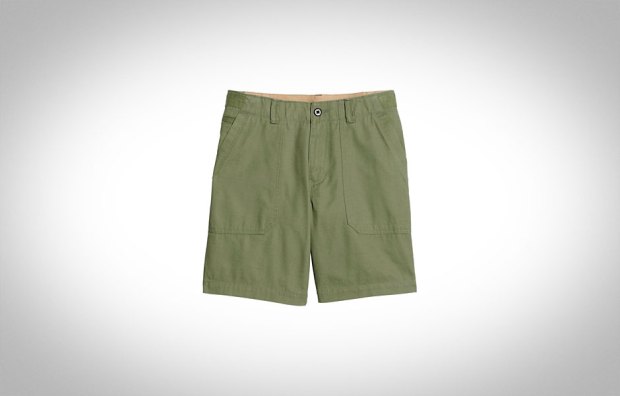 Like other staples in the Canvas by Lands' End collection, these utility shorts take what you thought you knew about summer shorts and infuse them with more utility and visual interest. The faded olive color and slim fit are welcome design touches — this is the type of short to pair with a short-sleeve henley and white sneakers on the weekends.
With the Rugby Stripe Crewneck Sweater, the brand is again taking a basic idea — nautical vibes and spring layering — and injecting it with a modern fit and great styling potential. Rock this sweater over a classic blue Oxford and slim tan chinos during the week, and wear it on its own with the Utility Shorts mentioned above — it's not hard to wear a great sweater like this.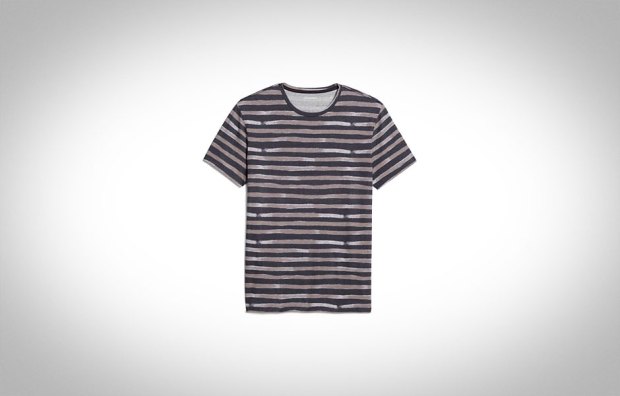 The merger of nautical textures and fabrics with updated silhouettes is a welcome feature of the new Canvas by Lands' End line, and this Seaworn Crew proves it. The grey paint striping is a unique feature you won't find on another tee, meaning you can rock this shirt on its own or beneath an unstructured navy blazer (just as you might a classic pocket tee). Not too bad for one T-shirt, right?