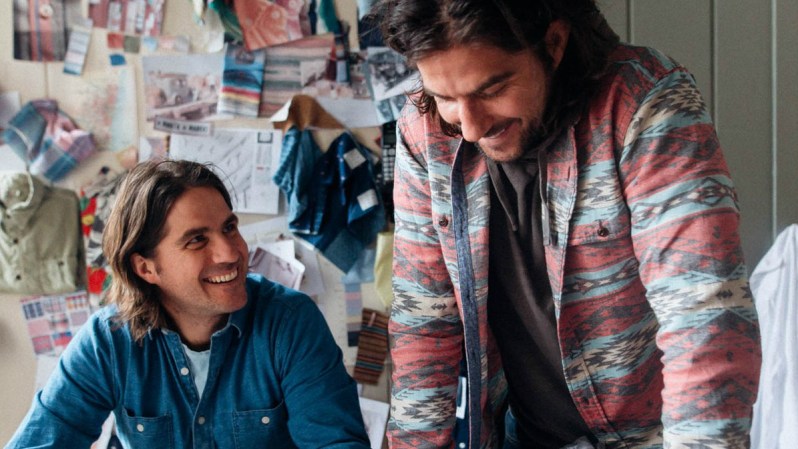 National Brother's Day is May 24. Those of us who grew up with brothers know that they can be a blessing … and a curse. Cain and Abel. Thor and Loki (sort of). The Brothers Grimm. Harry and William. The Kennedys … the Jonases. Our relationships make for high drama in both fact and fiction, but in the end, most us wouldn't trade them for the world. Much of that drama stems from the fact that, for everything we share — be it nature or nurture— we also all come with our own unique characteristics. To celebrate fraternal bliss, we have assembled some styles with their own unique characteristics from brands designed by brothers.
Vineyard Vines Short-Sleeve Sea Mist Stripe Classic Tucker Shirt – $90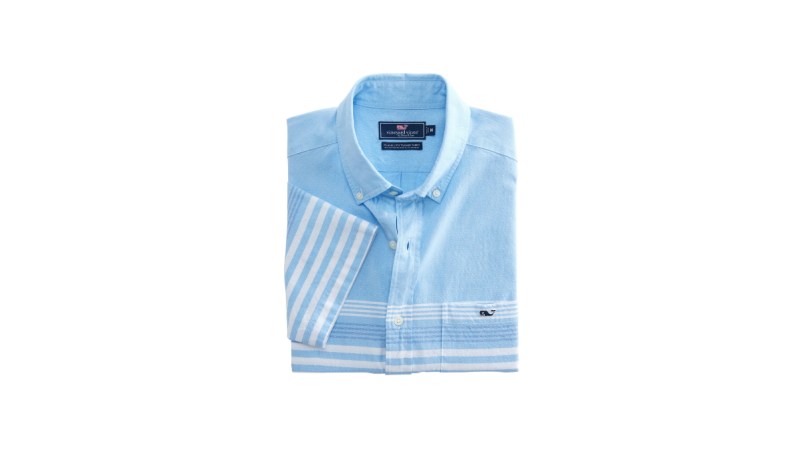 Twenty years ago, Shep and Ian Murray both had desk jobs they hated, so they gave it all up and started selling ties inspired by their childhood in Martha's Vineyard. Since then, Vineyard Vine's little whale has been giving some serious chase to an alligator, a lamb, and a host of other little animals embroidered on polo shirts everywhere. The collection has truly entered the prep lexicon, with updated, fresh takes on the classics. This season we particularly love this horizontal stripe Oxford that has a decidedly 1980s vibe.
Ovadia & Sons Aire 3.0 Wind Jacket – $215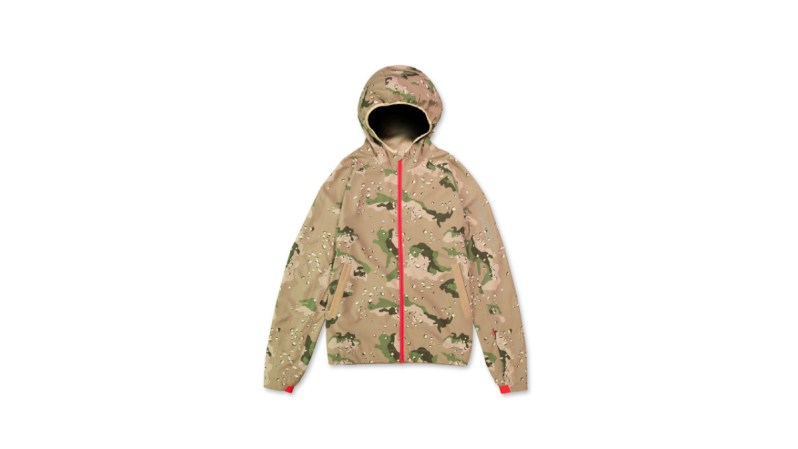 When Arial and Shimon Ovadia first launched Ovadia & Sons back in 2012, they were building on a family heritage. They are now renowned for an edgy, rocker style and collaborations with major brands like J. Press, The Gap, and Levi's. This lightweight, water-repelling windbreaker features a bright camo pattern, perfect for those first cooler summer nights or the occasional summer rainstorm.
Faherty Short Sleeve Coast Shirt—Kenji Floral – $148
Mike and Alex Faherty started their namesake collection to capture life's great moments — like all of those you'll be working on creating for yourself this summer around the campfire, at the shore, or at sunrise. The Kenji Floral shirt features the kind of bold, yet tasteful graphic that you'll want to wear during summer's most Instagrammable moments.
Two Blind Brothers Eye Chart Tee – $35
Bradford and Bryan Manning are in business with a real mission: They have both been diagnosed with an eye disease that causes blindness, so they started Two Blind Brothers to raise funds to find a cure. They also both still have an eye for detail and excellent taste, so their simple, minimal designs, rendered in a super-soft bamboo, cotton, and spandex blend, are also easy-to-wear additions to a wardrobe. The Eyechart Tee's graphic is a great conversation starter, but you'll wear it over and over because it feels so good.
Want Les Essentials Kastrup Backpack – $495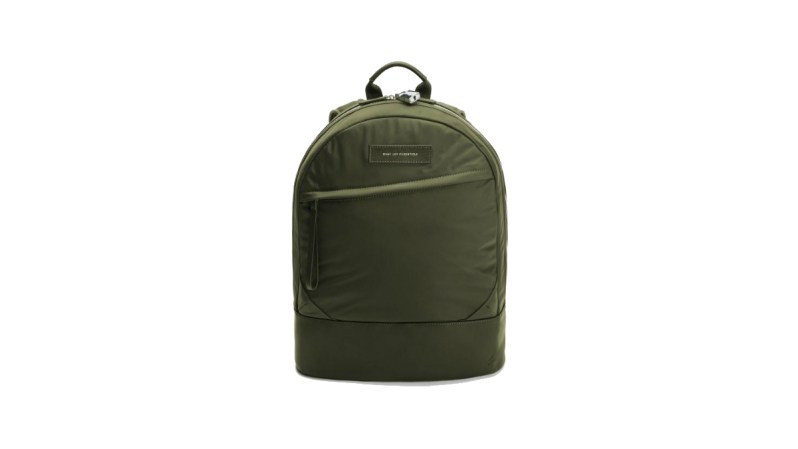 Canadian twins Bryan and Dexter Part founded Want Les Essentials as an accessories brand featuring refined, luxurious travel pieces. They cashed out last year, but it's still hard to find a piece in the collection that is not essential and that we don't want. The Kastrup is a perfect backpack: chic and utilitarian, rendered in water-resistant nylon in a spare, minimal shape.
Editors' Recommendations