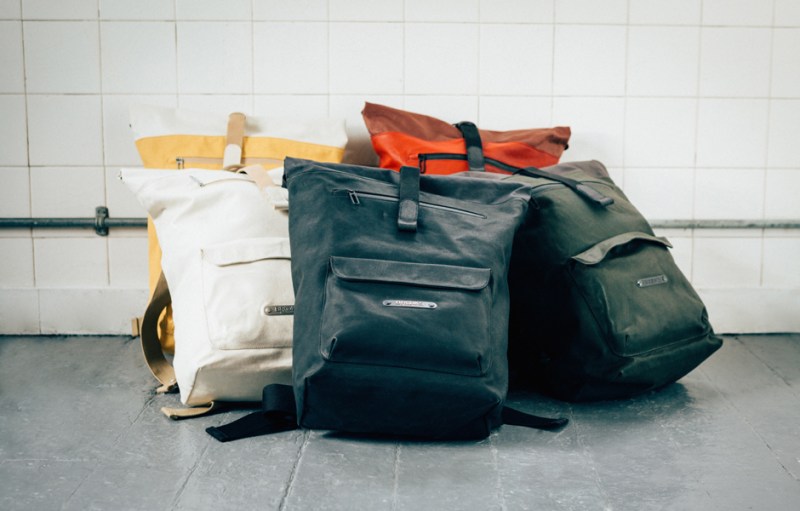 As more and more people choose to ditch their automobiles in favor of a more modern method of commuting to and from work (i.e. biking, public transit, walking, etc.), the need for a quality bag is higher today than ever before. Considering nearly every working individual on the planet owns some form of a laptop, tablet, phablet, or otherwise, it's incredibly crucial to tote a quality bag capable of not only holding a bevy of electronics, but one that does so with ease. Enter Brooks England, one of the longest-running names in the world of cycling that just so happens to have perfected its commuter bag game with its recent release, the Metropolitan collection.
Related: Pendleton's latest collection beautifully celebrates America's national parks
Available currently via Brooks' online store, the company offers fans of the brand the choice between six different styles of bag. There's the Rivington, a rucksack designed to hold everything but your kitchen sink, was constructed with a water-resistant organic cotton textile that looks as good as it is durable. With an abundance of secondary pockets lining the outside of the bag itself, this is perfect for hiking trips, packing a set of gym clothes to work, or whatever an active lifestyle might throw at you.
If a bag made solely for commuting to work is more your speed, Brooks' Crosby and Lexington bags are no doubt the style you'll want to look for. Concerning the Crosby, a traditional shoulder/messenger bag, Brooks made sure to not only include a shoulder strap that avoided discomfort but outfit the bag with a waist strap for added stability — this is especially useful for users who prefer riding a bike to work. Its Lexington briefcase takes all of the quality of the Crosby bag but adds a layer of classic style with its soft fabric exterior and timeless design.
Rounding out the collection is the Brooks Mercer tote bag, the Mott L weekender, and the Mott M weekender. As is the case with most weekenders, these were specifically designed to allow people to pack them with a weekend's worth of goods before hitting the road. The L and M refer to the bag's sizes (large and medium, respectfully), with the medium size measuring roughly two inches shorter than its larger counterpart. Both boast vulcanized carry handles and are constructed using organic, water-resistant cotton textile that's as durable a material as they come. Basically, this bag won't fall apart during its debut excursion.
With so many bag companies flooding the market with messenger bags and totes that hardly feature the type of quality needed for the everyday commuter, Brooks' premier Metropolitan collection is a welcome sight. Whether you prefer a large weekender or a traditional messenger bag, Brooks England is your ticket.
Editors' Recommendations