The Brooks Brothers Supima Collection has all your summer essentials — including your new favorite summer polo and your favorite summer chinos. The good news? There's more where that came from. Lighter textures and fabrics are a prime summer calling card, and there isn't a collection out there that makes better use of fine cotton in ways both innovative and classic.
That makes several pieces from the Brooks Brothers Supima Collection a must-have in your summer wardrobe. And if you wanted even more Supima cotton in your life (right down to your bedding or towels)? Brooks Brothers has got those boxes checked off for you, too.
From the casual and effective Supima Cotton Sport Shirt in a handsome shade of navy, to dressier, summer suit-ready pieces like the Milano Ground Stripe Dress Shirt, the best of the best (that'd be Supima cotton) is prevalent throughout the line. Only an elite variety of cotton grown in the American West and Southwest gets that unique distinction, so it's an all-American collection through and through.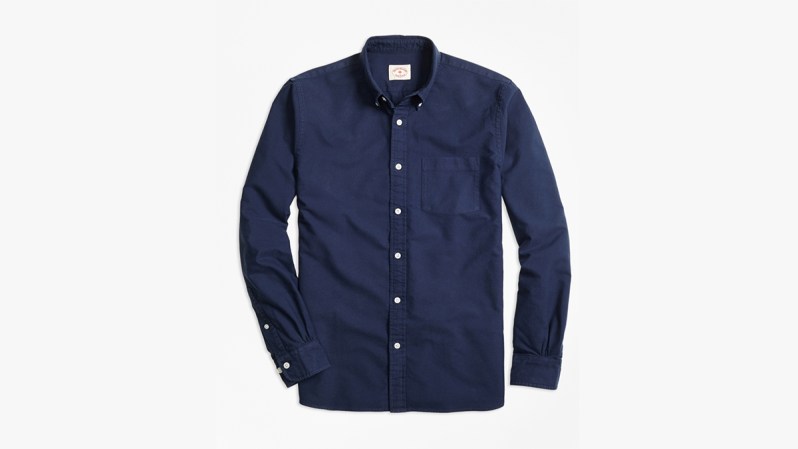 And the brand's celebration of high-quality Supima cotton extends beyond just the clothes themselves — Brooks Brothers is running an extensive ad campaign featuring everything from NYC subway ads and in-store displays highlighting stylish Supima cotton offerings. Notably, the brand is bringing back its Performance Polo, an instantly recognizable garment offered in a stunning array of colors.
You can — and potentially should — buy one in a few different shades. Why's that? The Supima cotton polos are finished with performance treatment to stand up to sweltering summer weather. On top of that, select styles of the brand's pants feature Supima cotton, including bright, eye-catching Supima Cotton Stretch Chinos. They're practically the perfect pant to pair with your Performance Polo, too. Even some of the brand's home goods feature Supima cotton, making them a luxurious and worthwhile buy when it comes time to upgrade your bathroom in the months ahead. The Brooks Brothers Supima Collection is definitely a one-stop shop, and it's got something for everyone.
Featured image courtesy of Outfront Media