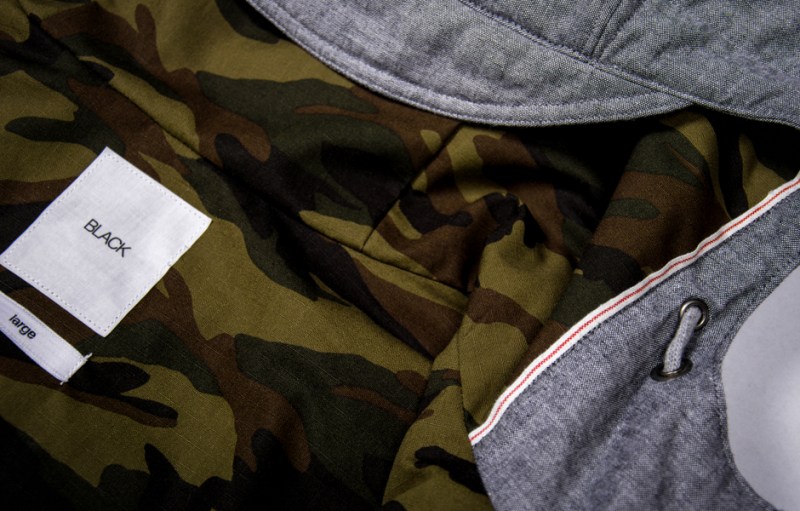 Last time we showed you Black Manufacturing, we didn't know when we might see something new from the high quality, limited run brand. This time, we're telling you to strike while the iron is hot, because they just dropped their holiday capsule with a run of high-quality parkas that aren't messing around.
Every article of clothing in the Black Mfg closet is understated and simple, but carries the kind of intricate care and detail that makes unwrapping your new coat a trip into checking every stitch and corner for something you missed. It's a special tag on the pocket, or a stitching pattern on the cuff, that expresses the time that went into each jacket or shirt.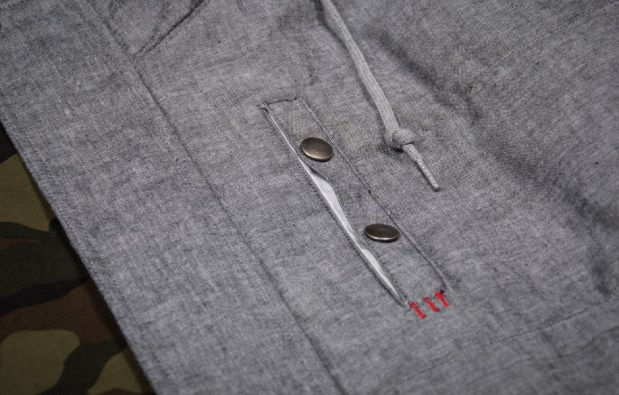 High-quality materials? Adam Fous, Creative Director for Black Mfg, doesn't know how to make clothing any other way. That jacket might look grey, but that would be a serious understatement, since the outer material is actually quilted Japanese selvage chambray. Boom.
YYK is great for the zippers on your dad's jeans, but these jackets are equipped with Riri M8 two-way zippers, for an extra dash of luxury every time you put it on or take it off. All the trim and cord locks are premium leather, too; no cutting corners here.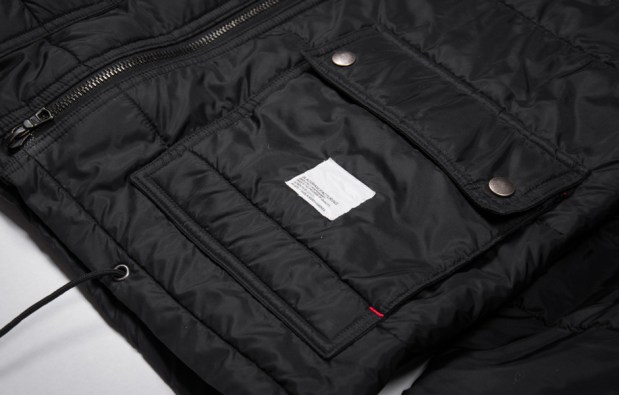 And pockets? Oh yeah, there are pockets. The kind of pockets that hold your junk, your hands, and your gadgets, with plenty of room to spare for extra gloves and scarves, tucked neatly behind sturdy snap closures.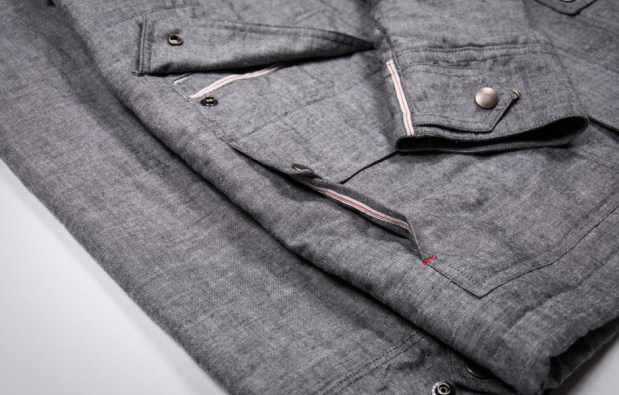 You can choose from three different colors of parka over at Black Manufacturing.
Editors' Recommendations