That special brand of madness otherwise known as the holiday season is here. That means parties, dinners, cocktails, festive movies, dark beer, and gifts.
Chances are good that you'll be attending a white elephant shindig of some kind, whether it be an office gathering, party at the neighbors, or reunion with some old friends. That means you should have some smaller gifts at the ready that, while inexpensive, can still leave a fine impression. That's the beauty of the best white elephant gifts, they're subtle and desirable and, in the case here, all under $25.
Here are just a few options to offer you some shopping direction as white elephant season officially unfolds.
Mini bowling set
What sport is better when you're stuck inside in the winter than bowling? The Mini Bowling Set fits right into white elephant guidelines and is guaranteed to tickle someone's present-receiving fancy.
This simple distraction will decorate any office desk and be an instant, in-demand hit at your White Elephant party. Almost 11 inches long and featuring a mini ramp for the steel ball to launch into 10 mini pins, the game can be enjoyed anywhere that some competitive interaction is needed — at the kitchen table, in front of a cabin fire, and behind a computer screen.
Get one now before someone beats you to it.
Lightsaber chopsticks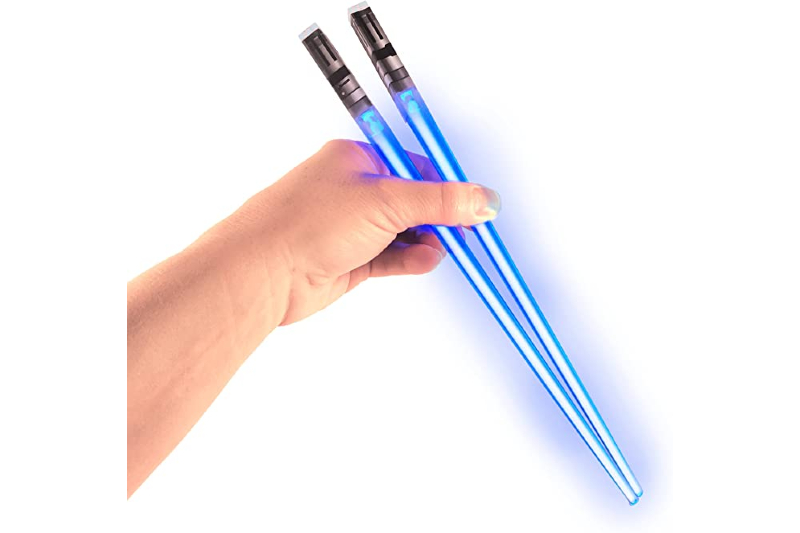 Be the most popular party gifter by lighting up someone's holidays with these Star Wars-themed utensils. Any stir fry might become a Bantha steak stir fry with lightsaber chopsticks and, at $11, you don't break the elephant bank.
LED-lit and powered by three, screw-in LR41 camera batteries, these utensils come in five colors. You can even cheat over the budget a bit with two-pair to create instant Jedi allies/mortal enemies.
Make sure to tell the lucky winners that these chopsticks need to be handled with care. Immersing them in water will short the circuitry, so they can only be hand washed.
This white elephant gift will steal the show before launching into hyperspace.
Amazon Echo Dot Smart Speaker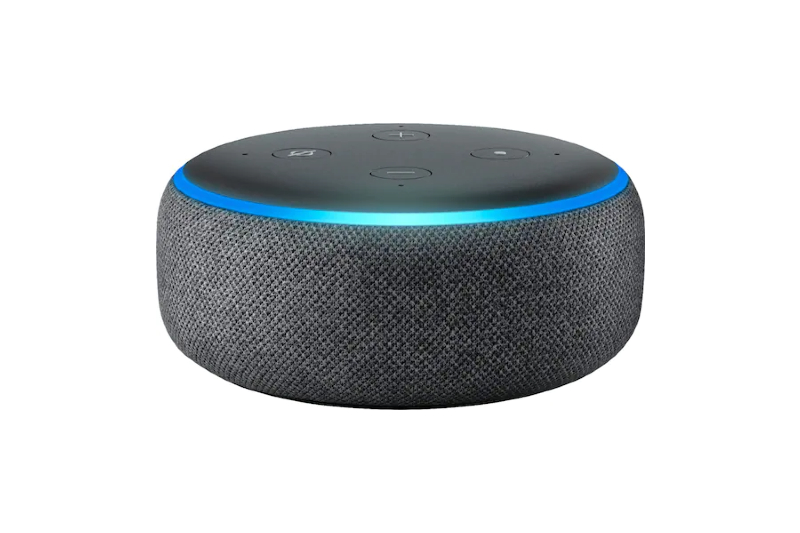 Arriving in subtle charcoal, the Amazon Echo Dot can rock and bump out any indoor or outdoor activity. Enliven any project or party with this voice-controlled Smart Speaker with Alexa. And at $20, this half-off speaker won't last long.
Ask Alexa for any music information, or infotainment. Need to ring someone as you're getting ready to go out? Call almost anyone with the Echo Dot. Tell the lights to shut off as you walk out the door with compatible smart home devices voice-activation.
This highly rated, Smartphone companionable Smart Speaker will only be on the shelves for a few days. Get your white elephant shopping done early with the Amazon Echo Dot, the best $20 gift at the party.
Granitestone Diamond Blue Sandwich Maker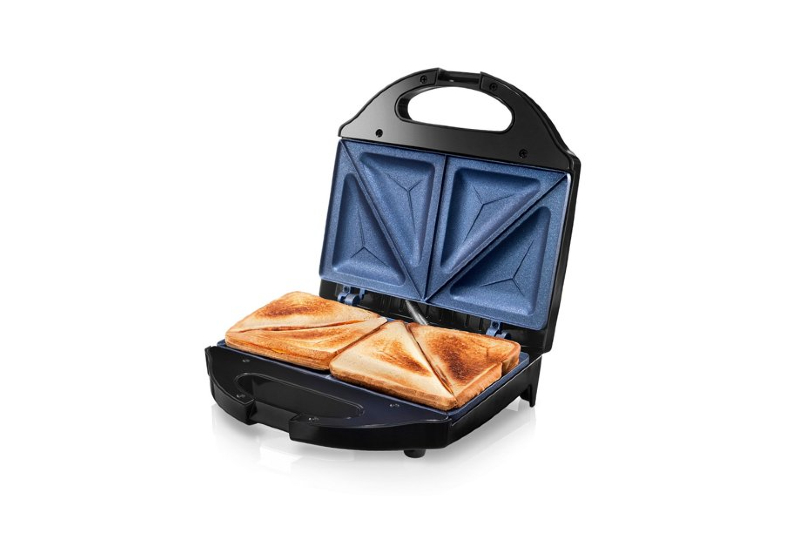 The Granitestone Diamond Blue Sandwich Maker is a respectful nod to sandwich makers of old that only required a plug and a loaded sammy ready to go. The diamond and mineral plates shape up to two perfect triangle-halved two sandwiches in minutes. Just heat it up, close it up, and serve it up from an ultra nonstick copper surface. Indicator lights will let you know when sandwiches are ready. The slick insides don't even require butter or oil, which makes cleaning up an easy wipe.
A cool-touch locking handle ensures safe use and easy transport. Compact and portable, this is the ultimate gift for the utilitarian man or woman at the white elephant party.
Neon art print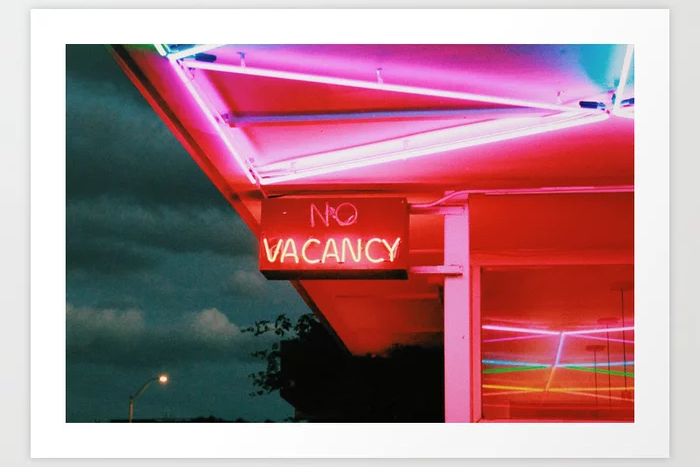 The stuff at Society 6 looks four-to-five times more expensive than what it actually goes for. That said, the prints make for great white elephant gifts. They're made by real artists and can really light up a room. This dazzling neon print depicts a classic hotel sign and welcomes you to get lost in its full spectrum of buzzing colors.
Carhartt beanie
Stylish and cozy, the Carhartt beanie is wanted and worn by all. Even those who already have one could use a fresh color option. The iconic head warmer has become the 21st Century's answer to the ball cap. It's a great fashion accessory in the winter, sure, but there's really no bad time for this reliable beanie.
L.L.Bean classic tumbler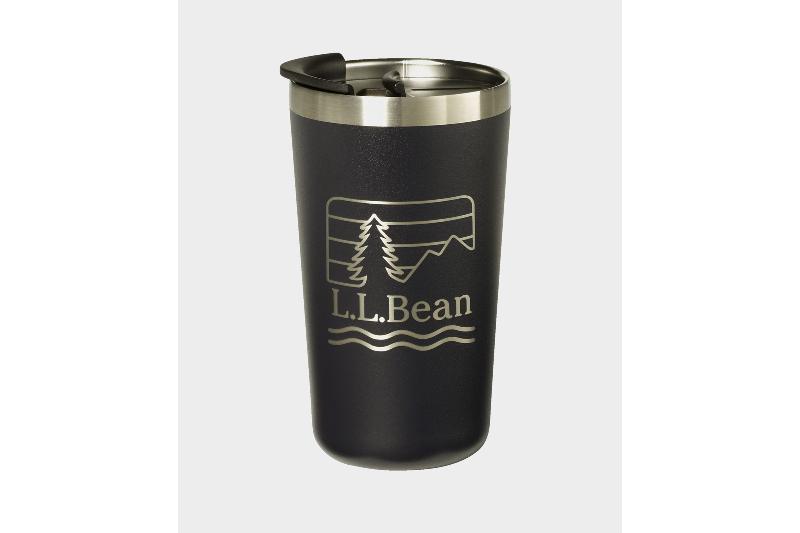 The vacuum-insulated, all-weather steel cup is a pragmatic White Elephant choice for both cold and hot beverages. Whoever scores this glass gets to stay classy around the campsite, in backyards, at the park, and on the ride into work. The L.L. Bean glass fits almost all situations, is snug in most car cup holders, and will be a popular choice for the eagle-eyed white elephant participant.
Editors' Recommendations