New York-based Basic Outfitters has redefined the basic clothing game for men in just over a year.
The company has built a following and much fanfare through simple, efficient basics (think t-shirts, underwear, and joggers) in tailored cuts at affordable price points.
Now, husband and wife founding duo Michael and Laura Dweck are taking Basic Outfitters to the next level with an appearance on competition show Shark Tank this Friday.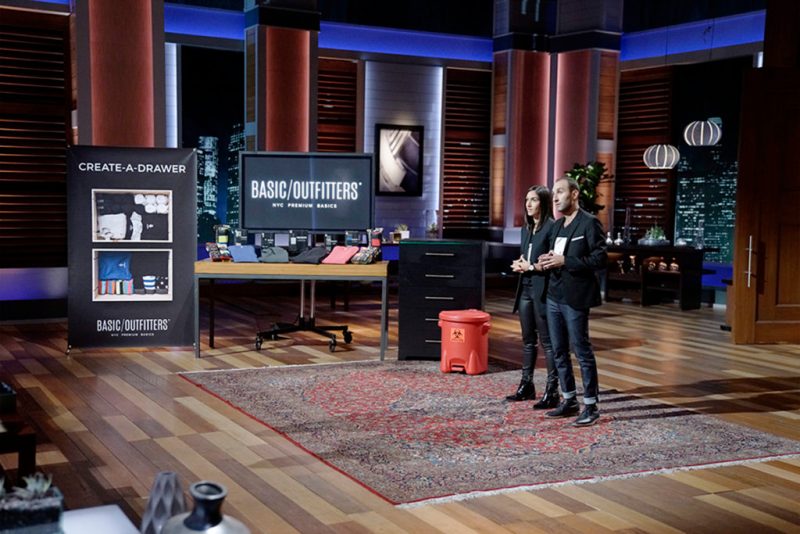 "When we first started Basic Outfitters, we knew we were onto something big because we were addressing a real need and creating an incredible solution," they said through a statement. "We intend to grow this business tremendously, and we knew that getting onto Shark Tank would fast track that growth."
Along with 25% average month-to-month growth, their innovative "Create-A-Drawer" service propelled them onto the show. It's a tailored service through their site where customers can fill their closet with socks, underwear, tees and joggers in just a few simple click. It's an easy buy for the busy professional demographic they're seeing plenty of.
Out of 50,000 companies that apply each year, the Dwecks were chosen to be one of 80 business featured on the show, which is pretty damned impressive.
You can tune in and see if they can strike a deal this Friday January 6th at 9:00 PM EST / 10:00 p.m. PST on ABC.