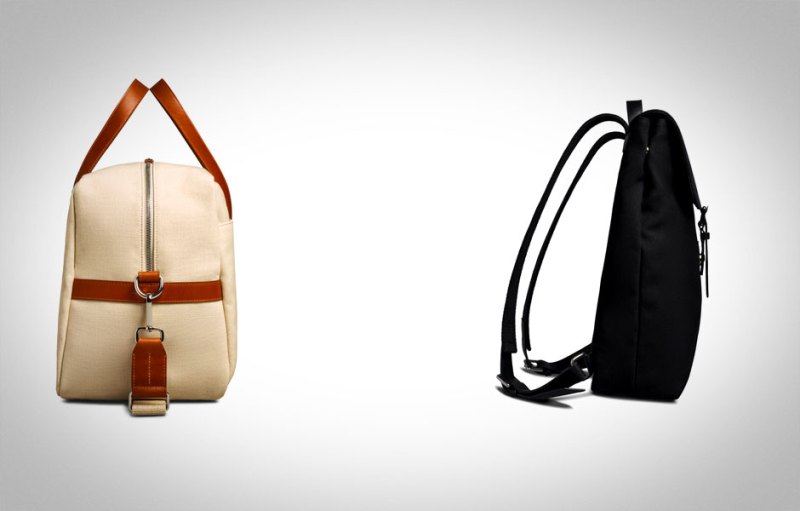 Entrepreneur Scott Gabrielson is out to revolutionize the luxury bag market. And his shakeup starts today with the official online launch of his brand new accessories label Oliver Cabell.
Offering just two canvas-and-leather styles (the Logan Backpack, $240, and the Kennedy Weekender, $285) in three colors each to start, the brand is unique is that it produces high-quality merchandise made in Italian factories and mills but keeps its responsible manufacturing process entirely transparent – including revealing the names and locations of its suppliers and factories and actual production costs – to prove to customers that they are getting the fairest and best deal possible.
Related: Big Concepts, Small Batches, and the World of North St. Bags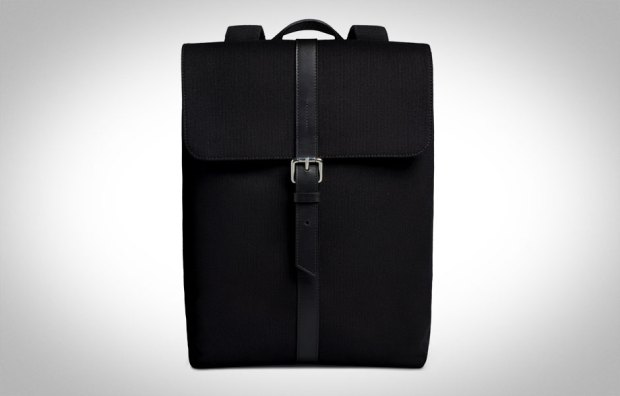 "More than three quarters of designer goods purchases come from a handful of companies. This allows these brands to mark-up its products 10-20 times what they cost to make. Bags and leather goods are the most demanded, and in turn hold the highest mark-ups," explains Gabrielson, a North Dakota native who decided to create his brand after visiting Asian sweatshops while earning his master's degree from the University at Oxford. "When you buy fashion goods you often buy a brand. The problem is that these companies keep the brand but change the way they make things, and it has never been in the interest of consumers. If you're buying from high-end brands at expensive prices, you automatically assume that it's of high quality. It's usually not. And that's crazy."
According to him, the Logan Backpack would cost $1,320 and the Kennedy Weekender would go for $1,695 if they were produced in the exact same way but under the umbrella of an established luxury brand. That's clearly quite a price difference for those who are not beholden to so-called "prestigious" labels.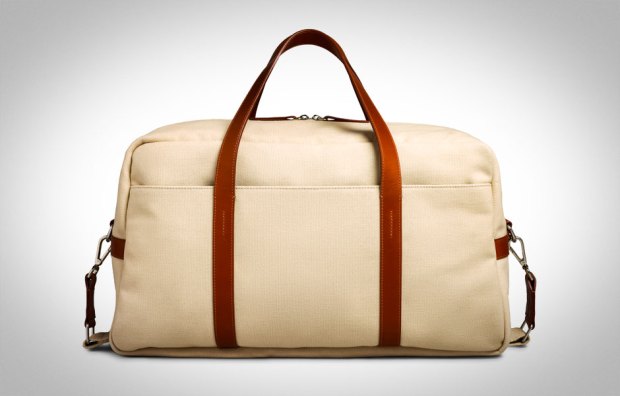 While his initial assortment is admittedly small, Gabrielson says to expect more options from Oliver Cabell in the future. "We will continue rolling out functional pieces that support the appreciation for travel and experiences that our target customer believes in and enjoys. Numerous products are complete but we will not be launching with them. These will include additional styles of bags, smaller leather goods and the like," he says.
He adds: "We believe Oliver Cabell relates to intelligent, educated, and successful individuals (both women and men) in larger urban settings. These individuals tend to be conscious of quality and are not swayed by brand name or social currency, and look for brands that stand for creativity and purpose."
Product: Waxed Canvas Duffel Bag by Joshua Vela
Editors' Recommendations