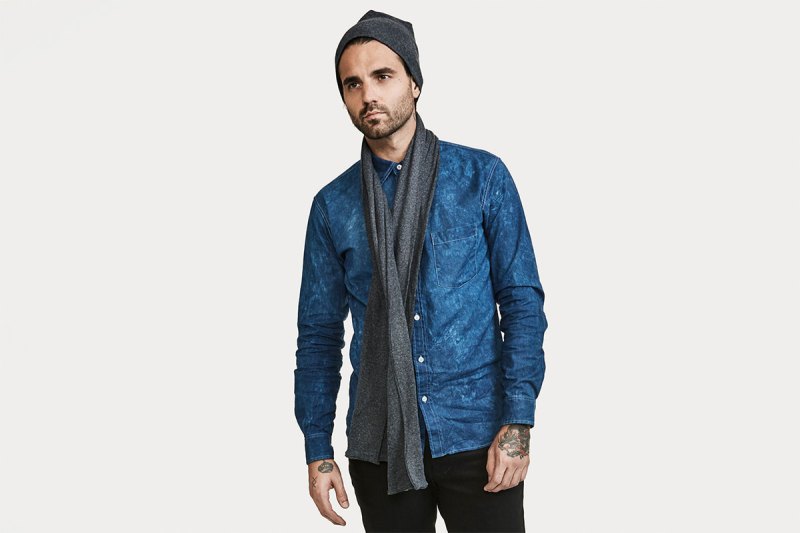 Some fall menswear collaborations are too great to turn down — that's the case with the American Trench x Corridor NYC Autumn Shirting Collection.
And why's that? The results of this American-made menswear effort are the perfect way to inject some color and serious style into your cold-weather style rotation.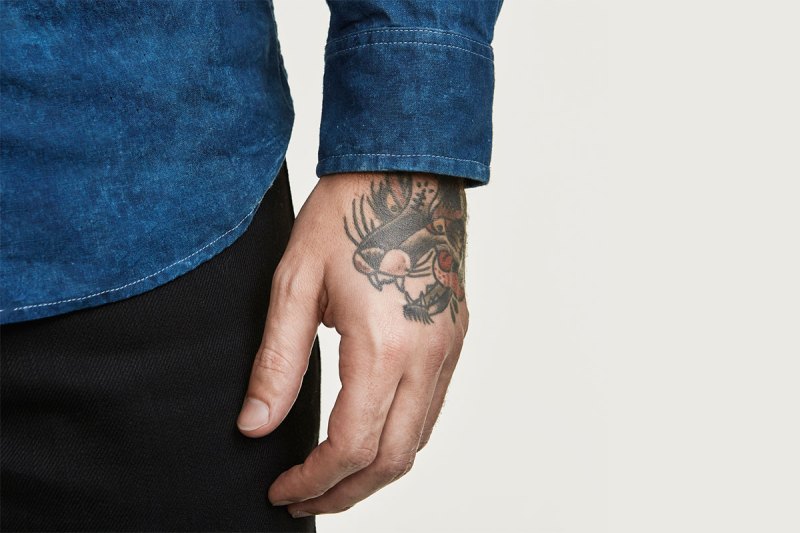 While American Trench excels at comfortable, soft and stylish socks, the brand first built its on name on tough, durable outerwear — and that ethos now extends through to a heck of a run of shirts. The American Trench x Corridor NYC collaboration draws on Corridor's experience at producing beautiful shirts in NYC and injects it with a little bit of ingenuity in the form of deep dying done in Philadelphia.
The collaborative effort features two cotton-linen blend shirts, each perfect for four-season wear when layered with a tough waxed trucker jacket or a slim crewneck sweater in the approaching winter. And when warmer weather rolls around, you should absolutely ensure both of these shirts stay in your rotation — pair either option with brown leather wingtips and slim stone chinos for an everyday uniform that's just different enough from something like a classic chambray shirt.
Make no mistake, they're just the shirt you need as the weather gets chillier and the sky gets cloudy and gray — the deep blue indigo shirt in particular features a mottled dye treatment that ensures no two shirts look alike. What's more, the reactively dyed olive green shirt offers up a striking change of pace in terms of color — it's the perfect shirt to wear with slim black denim and your favorite pair of fall boots.
As stunning as the end results look, the shirting collaboration really starts with the fit, said American Trench co-founder Jacob Hurwitz.
"Corridor's shirts are some of the best fitting on the market, and that's all thanks to their totally unique, three-panel design. The back of each shirt is made up of three concave pieces of fabric, which creates a wider shoulder and narrower waist – without darts or pleats," he said.
The construction technique is based on a vintage 1950s style that results in well-fitting, clean and simple shirts. The dying technique elevates their look even further — each piece is, again, totally unique. It's fitting that the shirts meet at the intersection of what both Corridor NYC and American Trench are all about — that would be made-in-America style, quality and durability.
For $185, these shirts are certainly going to be a bit of an investment — but with an entirely individual look for every shirt made, you'll definitely stand out in the crowd.
Editors' Recommendations