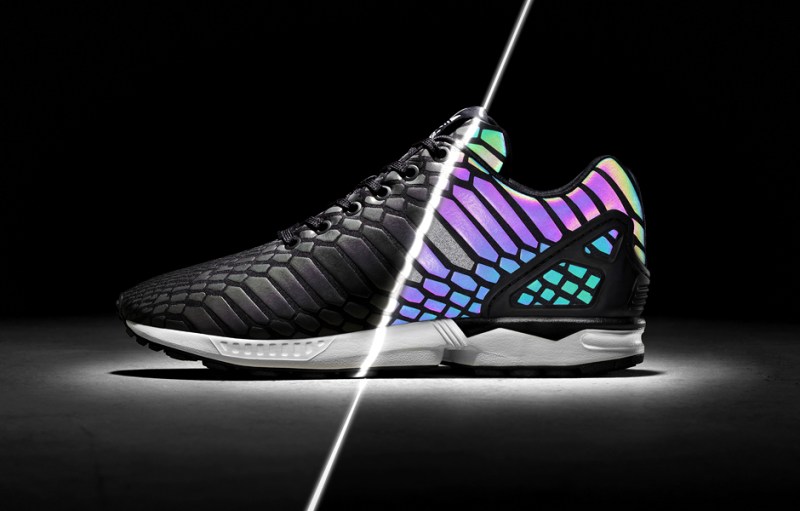 There's something supremely cool happening on a few pairs of Adidas shoes. So cool that pictures don't do it justice at all, but trust me when I say, it's really, really impressive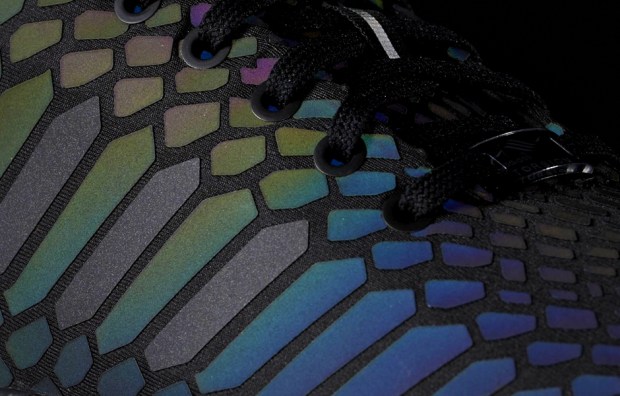 That something is Xeno, and it's basically like wearing a pair of sneakers with every color possible on them. You might ask how that works, and to be totally honest, I wish I could explain it.
The black Xeno material that's found on each shoe in the collection is based off the skin of the Xenopeltis snake native to Southeast Asia. The reptile's scales shine with an iridescent rainbow when examined, with brighter colors appearing with the reflection of light.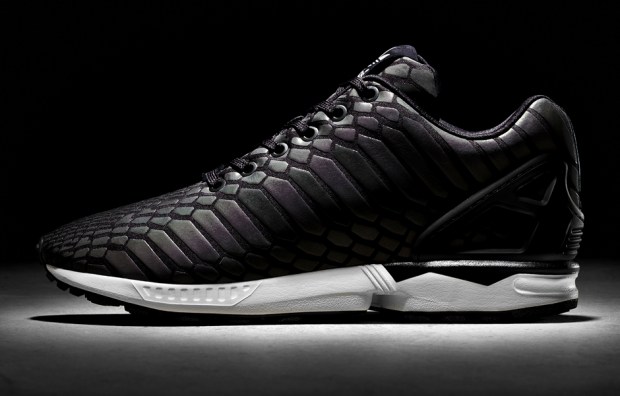 On sneakers, the result is a pair of shoes that looks black at first glance, but on a second look lightly reflects a smattering of warm and cool colors. Take a picture of it, and it's a totally different story.
All of a sudden, the Xeno patches light up with bright, vivid colors that shift and change with the angle of the lens. The hidden rainbow is only seen through the camera, like a secret second sneaker only those trying to capture a shot of your steez will even identify.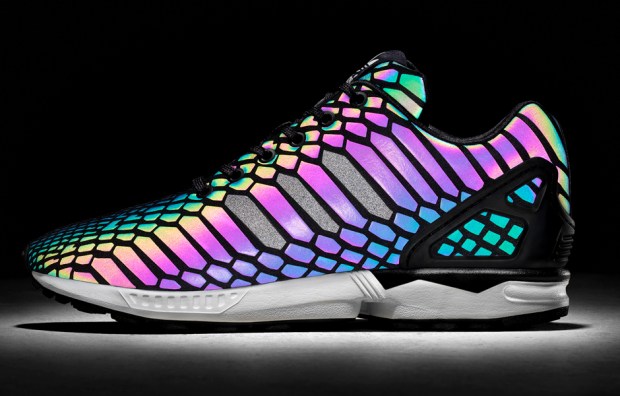 It's not the first introduction of the Xeno material by Adidas. In fact, the reflective scales found their way onto a few limited shoes earlier in 2015, but disappeared quickly. Now, the pattern is back in full force, and on every shoe from cross-trainers to signature shoes like the Damian Lillard 1s.
That doesn't mean you should sleep. If this sort of impressive new technology sounds like something you would like, it's worth hopping on them quickly before they sell out. Trust me when I say that Xeno is the biggest new material to hit shoes since Nike started using reflective 3M, and when you have them in hand, you'll understand why.
Editors' Recommendations