You may know Echo Kellum from his starring role as 'Curtis Holt' on The CW's Arrow. He is a key member of Team Arrow as a hacker and coder with skills to rival that of friend Felicity Smoak and joins the Green Arrow's gang of vigilantes as Mister Terrific. Kellum's character is a pivotal diverse role, as he was one of the first openly gay characters in the comic book realm. Arrow returns for season 6 on October 12, 2017.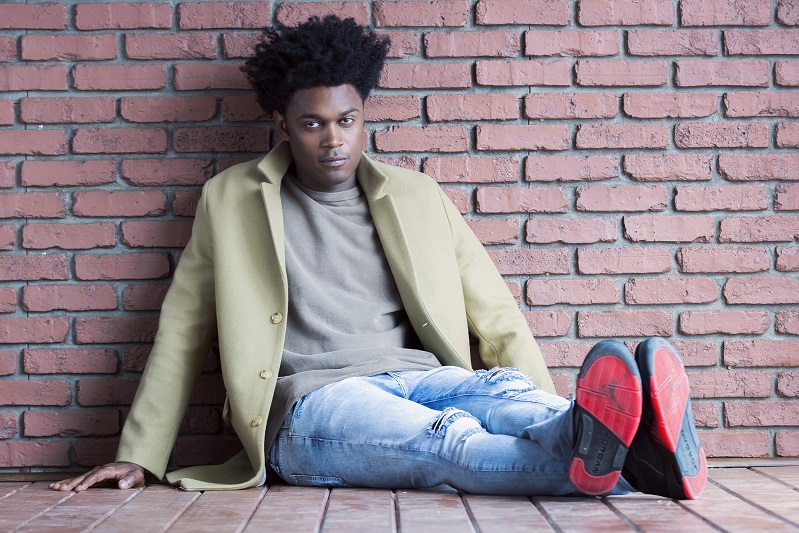 Kellum can also be currently seen appearing as Madsen in the Netflix feature film Girlfriend's Day alongside Amber Tamblyn and Bob Odenkirk (of Better Call Saul fame). In addition, Kellum can be heard voicing the character 'King Joaquin' on the Disney Channel animated series Elena of Avalor.
Born in Chicago, Echo Kellum moved to Los Angeles to pursue a career in comedy. A graduate of The Groundlings, I.O. West and the Upright Citizens Brigade, Kellum is widely recognized as 'Tommy' from the Fox comedy Ben and Kate and 'Hunter' from the NBC comedy Sean Saves The World.
When not working, Kellum enjoys spending time with his two dogs, Ripley and Spartan. Kellum has a strong love of music and is recording a hip-hop album. He also enjoys video games, writing and has a passion for directing.
As for his personal style:
"I think my style says that I'm a bold risk taker who is also comfortable being casual. There is a little bit of punk rock mixed in there as well. When I was younger growing up in Chicago, I used to wear velour jumpsuits — I don't do that anymore — but I think over time my style has revolved more around comfort than being edgy. I still mix and match different pieces and I love accessories now, but I like something that looks very metrical and simple. Less is more sometimes, and I'm kind of delving into that currently, especially because I travel frequently between Vancouver, where I shoot Arrow and Los Angeles."
Editors' Recommendations