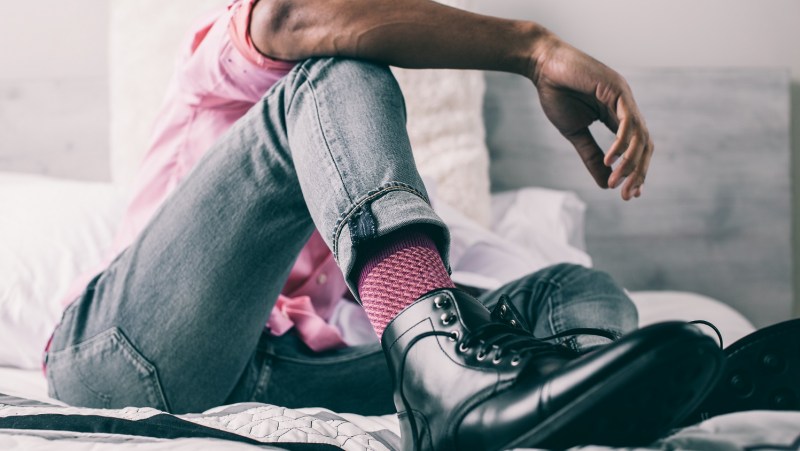 The first step in curating an effective fall wardrobe? Upgrading your socks with Ace & Everett — at least we think that's a great place to start. In the way of small style details that help you stand out the right way, handsomely made, stylish socks couldn't be more essential for today's menswear fan. Yet, we prefer patterns with a little more restraint, refinement and subtle style — and that's what Ace & Everett delivers on with its new fall collection.
Each pair, from The Thom (a modern herringbone pattern sock) to the striking Downtown Sock — fashioned in a comfortable wool-cotton blend — draws inspiration this season from intertwined inspirations like New York City architecture and flooring. Yes, that's right — flooring, and all the variety of inspiration that comes from NYC's iconic skyline (and electric energy). Take the distinctive Viktor Sock, modeled after chevron flooring and available in colors ranging from a rich plum (wearable with dark denim and cognac wingtips) to a neutral, cool shade of black (able to slip into black captoe boots and grey flannel trousers).
Taking cues from what the brand calls "subtle variations" in the changing hues of marble and rare wood flooring, among other inspirations, led to socks that are soft and comfortable to the touch. They're also durable, easy to wear and versatile enough to go with any kind of footwear you please. The Bennett, for instance, traces its roots to 70 Pine Street, a historic building that was a product of the skyscraper boom in 1930s New York.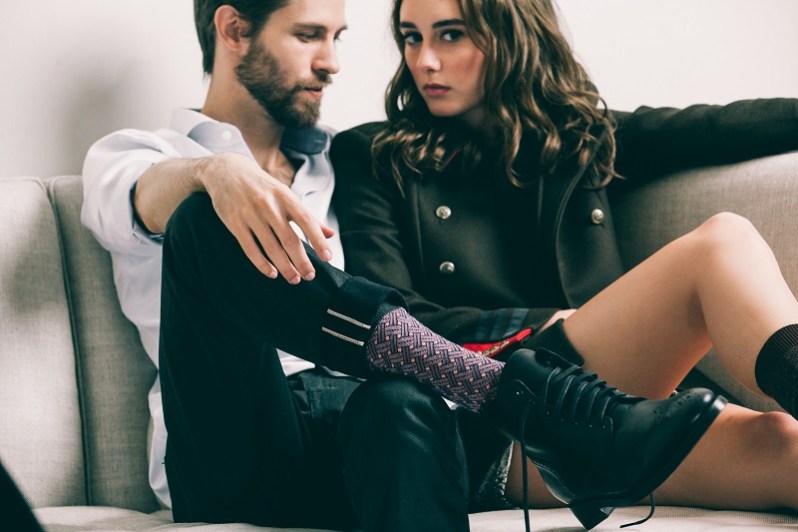 It's fitting that the Bennett could give you the confidence to take on boardroom meetings of your own — the subtle style of these socks would sit handsomely beneath a navy worsted wool suit and black wingtips this coming fall.
While Ace & Everett socks are a bit pricey, they're no doubt worth the investment; certainly, they're also worth stocking up on in a few colors to wear with your favorite fall style staples. With subtle variations in color, texture and fabric, each pair is unique and striking in a subtle way — the perfect socks to complement both tailored wear and casual, rugged outfits.
Editors' Recommendations