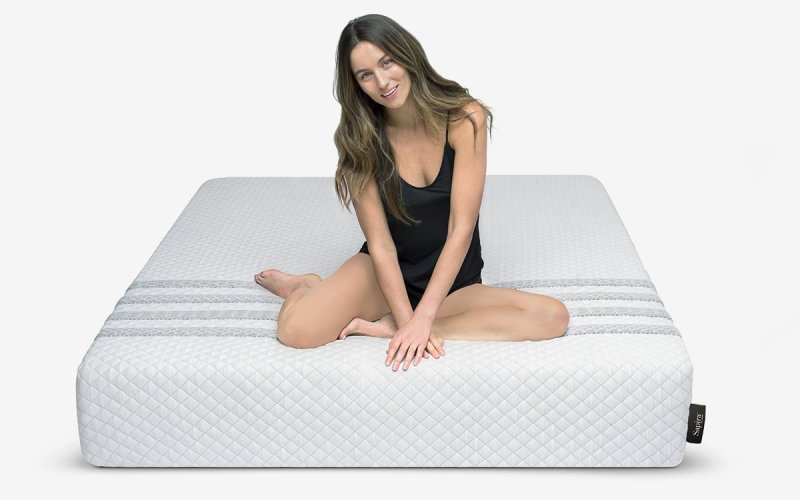 Direct-to-consumer foam mattresses have been all the rage, thanks to their ease and affordability.
They're delivered directly to your doorstep, and you can even test out most of them for a few months at no cost! If you like it enough you pay. If you don't, then you send it right back. With brands like Casper, Eve, Helix and Leesa dominating the market, it looks like this trend is here to stay.
But the founders of Leesa realized that there was another corner of the market that had yet to be dominated. There is a certain group of consumers who want luxury at a fair price, and those with these needs preferred spring-based mattresses and a luxury sleep system. Not all consumers are into the idea of foam mattresses, so the folks at Leesa developed a hybrid. Developed over the course of a year, the Sapira mattress combines the best of all these worlds. Being that we spend a good 33 percent of our lives in bed, it's important to have a mattress that is conducive to a full night's rest. After all, adequate sleep is the essential key to a productive life, isn't it?
"Our goal was to create an affordable, direct-to-consumer luxury mattress brand," said David Wolfe, co-founder and CEO of Leesa Sleep, the company behind Sapira. "We're thrilled to introduce the first mattress designed specifically for consumers who prefer to shop online for luxury products and experiences."

Jamie Diamonstein, Leesa's co-founder and chief product officer added, "The Sapira mattress was expertly-engineered to include an exclusive pocket spring core with a combination of high resiliency foam and high-density memory foam. Together, these layers combine to deliver comfort and support that actually reacts to your body type and sleeping style. We call this the Universal Reactive Feel™."

Basically, the top is composed of a foam layer for airflow, bounce and ease of movement, while the middle is made of memory foam, which helps relax your body. Between the two layers of transition foam is an exclusive pocket spring core made from one thousand premium-grade, encased steel coils, so you'll have all the support you need.

We were lucky enough to test out a Sapira mattress, and we can't tell you how well we slept. Our insomnia disappeared, and we slept a full eight hours without one interruption. It had all the support and comfort that we could ask for. Those who were wary of purchasing a direct-to-consumer foam mattress now have an option: a Sapira mattress.
For more information, visit sapirasleep.com.
Editors' Recommendations