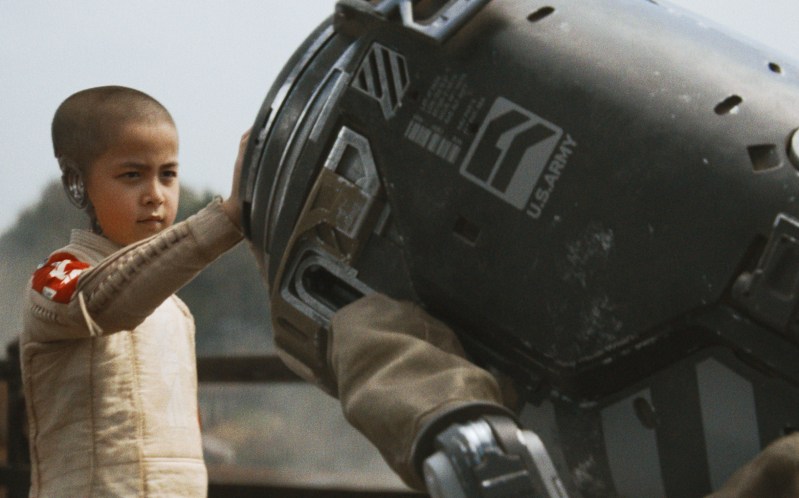 With technology evolving rapidly, machines have taken prevalence in everyday human life more than ever before. Artificial intelligence (usually just referred to as AI) is expanding its reach to more sectors of society, from simple activities like copying faces and creating new art to more complex and alarming endeavors, such as replacing the need for humans to write our favorite TV shows and movies. This last part is one of the crutches of the current SAG-AFTRA and WGA strikes, and Gareth Edwards' (the director of Rogue One) newest science fiction film ironically details some of the dangers of AI (a fact that didn't go unnoticed by The Creator's director, producer, and co-writer).
One of the best new movies of the fall, The Creator is a 20th Century Studios film that certainly understands a thing or two about the current technological landscape. Take a look for yourself!
What is the movie The Creator about?
The Creator movie is about a post-apocalyptic future in which humans and AI clash in a war of attrition. Humanity's only hope is to remove the man responsible for the AI, hence the name on the title card. The Creator is the man who built the AI in the first place, and the film's protagonist, Joshua (John David Washington), attempts to kill the mastermind before it's too late.
The trailer above gives the big reveal of the conflict: the AI's main weapon manifests itself in the form of a little child. Joshua's morality is put to the test as he must decide whether he has the cold-hearted nature to destroy something so seemingly innocent, even if the child is a robot. Other clips show the child trying to learn about itself, its robotic nature, and its desire for a world where humans and machines can get along without war.
The Creator movie 2023 gives audiences a lot to chew on, along with some nods to past science fiction classics like The Terminator. As we get closer to AI becoming a reality, as it looks in this film, the movie becomes a prescient analysis of modern-day tech. Other AI movies it's being compared to are Simulant and Ex Machina.
Supporting actors in the film include Gemma Chan as Maya, Ken Watanabe as Harun, Sturgill Simpson as Shipley, and Allison Janney as Howell. It will be released in theaters on September 29, 2023. This year has been a big one for the box office, with hits like Oppenheimer, Barbie, and The Super Mario Bros. Movie delivering outstanding ticket sales. The Creator will look to add to the list of successes with a runtime of two hours and thirteen minutes.
Editors' Recommendations