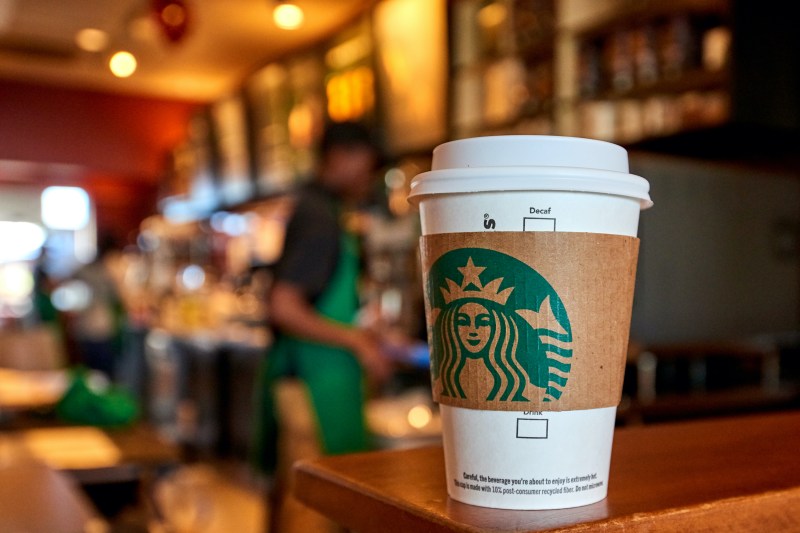 Love her or hate her — Taylor Swift is dominating this year, and Starbucks is jumping on the bandwagon. According to TMZ, the coffee chain is hoping to pull customers inside their stores by playing the Taylor Swift Eras tour setlist on a continuous loop in all of their U.S. locations. To capitalize even more on Taylor Swift's Eras tour, they revamped drinks to go along with the albums. Before you get ready to set yourself up to work all day in a Starbucks, know these details about how the Swifties will take over your local location to see if you will be able to Tolerate It.
Look what you made Starbucks do
Starbucks will run the entire 122-song setlist over and over again as a Love Story to the singer.
There will also be 10 Enchanted drinks dedicated to her 10 albums.
This is only for company-operated stores, so this isn't happening at Target.
You love it when you walk into the grocery store and hear your favorite jams playing, or you might be on the other side and won't stay in a store if the music they play hurts your ears. This move from Starbucks will probably cause some Bad Blood in some of their customers in a similar way, making people want to either never leave their seats in the stores until this stunt is over, or send more people to the drive-thru or mobile order routes as they wait out their Cruel Summer of Taylor Swift to end. Probably the best part about all of this is that the playlist is named Starbucks Lovers as a nod to the hugely mistaken line in her song Blank Space.
But to really drive home those sales, which they know All Too Well how to do, the Starbucks menu took 10 of their (pre-existing) drinks and gave them nicknames based on Swift's 10 albums. Sometimes you don't need to do anything but give an item a new name and watch the cash roll in.
To be clear, so the Swifties Don't Blame Me, this is only going on in actual licensed Starbucks stores. Those inside Kroger and Target aren't participating.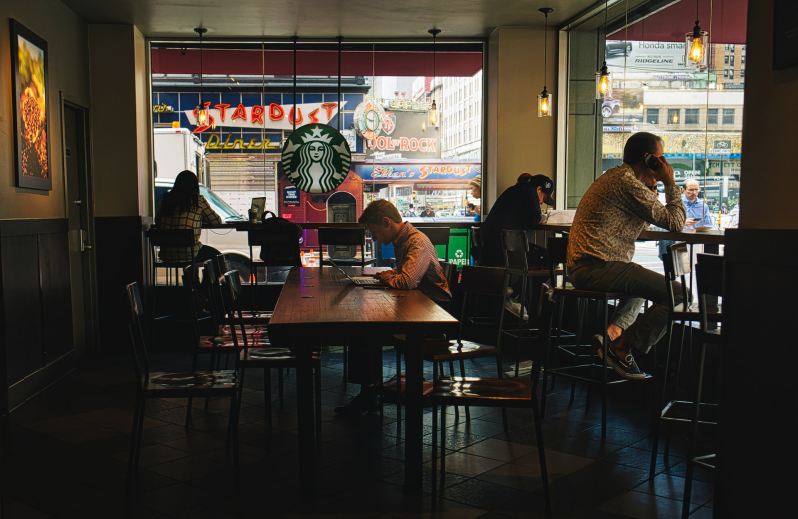 The Swifties are getting their 'Karma'
While the first U.S. leg of the Taylor Swift Eras tour is wrapped up, next year, she'll put us back in a Lavender Haze before we know it. As Swift releases Taylor's Version for each of her albums, her fans eat up every Easter egg she drops along the way.
With new merch, new album cover artwork, and new from the vault songs with every re-release, coffee houses across the U.S. are able to participate in Taylor Swift Eras listening nights and host their own release parties. Fans are truly living out their Wildest Dreams when it comes to Taylor content.
From celebrities like Channing Tatum and Jennifer Garner taking their kids to see Swift to stars like Karlie Kloss showing there's no Bad Blood when it comes to catching a show, there doesn't seem to be a person who isn't going to love Starbucks letting Taylor Swift take over their stores. The only question is are you …Ready for It?
Editors' Recommendations