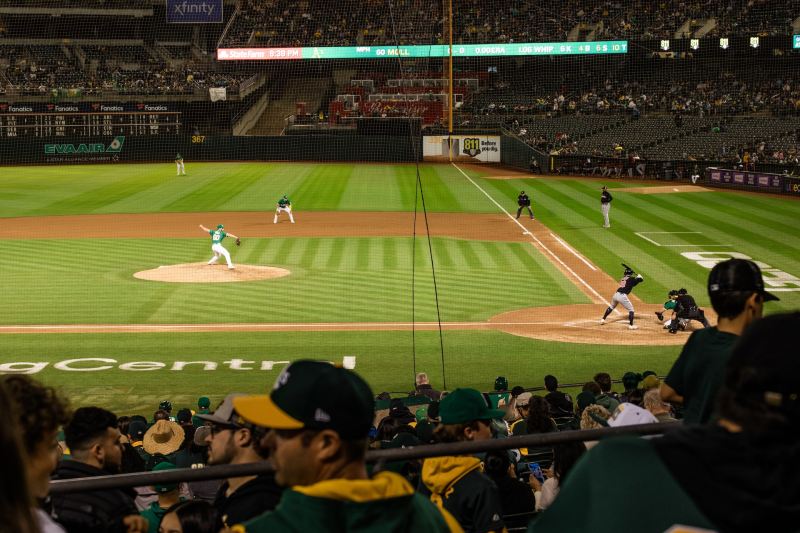 Now that MLB playoffs are well underway, it becomes harder and harder to deny the remarkable skill that every major league player has to possess in order to compete. The ALCS and NLCS have both turned into nailbiters, proving that even within the MLB, there are a few teams and players that stand above the rest.
Even as we remain riveted by individual games and performances, though, it's also worth considering just how difficult the game of baseball always is at the professional level. TV can make this strangely difficult sometimes. It makes long distances seem shorter, fast pitches seem slower, and incredibly precise windows seem easy to hit. When you see things from a slightly different angle, you begin to realize just how difficult hitting a professional pitch can be.
The MLB ump-cam explains why it's hard to hit the ball
In a post on Instagram, the MLB shared footage from a recent playoff game between the Astros and the Twins. In the footage, which was taken from the ump's point of view, you can see how quickly the ball comes at and past the batter in professional baseball. The short snippet features roughly five pitches, and each of them whizzes past the batter with incredible speed. Frankly, it's a miracle that batters are ever able to hit these balls, which travel a fairly short distance at roughly 100 miles an hour.
We already know from this video that batters have less than a second to react to a pitch and determine what to do. These videos should also give you some appreciation for how good umps are at their job. They have a split second to determine where a pitch landed and have to make a call just a second later. We know umps don't get everything right, but the fact that they're usually right more than 90% of the time suggests that they have a pretty specialized skillset.
The speed of the ball isn't the only difficulty
As many in the comments pointed out, the shadows in the stadium made seeing the ball quickly even more of a challenge.
"The shadows are nastier than the pitches," one person wrote.
"Those shadows are brutal!" another person added.
Between the shadows and the speed of the pitches, hitting the ball becomes a major challenge. Of course, there's a reason baseball players are paid millions of dollars and only a few people can do it. Hitting these kinds of balls well is incredibly difficult, and intentionally so.
The MLB has instituted a number of new features designed to make the game feel more modern in recent years, and this ump cam seems like one small addition that can help reinvigorate the game. Baseball gets a reputation for being one of the drier, less interesting sports, but when you can see how fast pitches fly past home plate, you realize that speed is definitely an important part of the game. And, with the new pitch clock, those pitches are coming faster than ever.
Editors' Recommendations