If you're looking for a way to gain access to over 200 channels without having to spend more than $40 monthly, the Dish Network subsidiary SLING TV has another novel offering for old and new customers alike. On what they deem National Cut the Cord Day, the live TV streamer is launching a new service called Sling Freestream.
You need a Roku device or an alternative such as Comcast, Samsung, LG, or Vizio to gain access to all Sling Freestream has to offer, but it has a lot to offer: The advertising-supported service offers more than 210 free channels and 41,000-plus on-demand titles.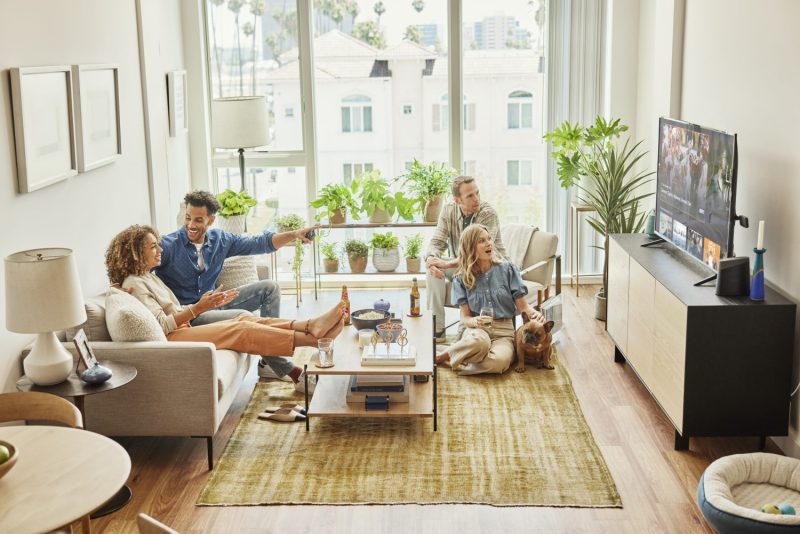 Sling Freestream is supposed to help more people gain access to more affordable programming across a large variety of their favorite channels and now streaming services. You can access Freestream through the Sling app on Roku devices; rollout is also occurring across Comcast, LG, Samsung, Vizio and Xbox devices. No credit card is required, but users will have the option to subscribe to 50-plus standalone streaming services —such as AMC+, discovery+, MGM+, and SHOWTIME— or add a Sling Orange or Sling Blue base service. (The Sling Orange package has a defining trait separating it from the Sling Blue package: the availability of ESPN. For sports fans who want access to Monday Night Football, hundreds of NBA basketball games and NHL hockey games, and dozens of sports talk shows, the Sling Orange package is probably the way to go. For those who want NBC and FOX, they might decide on Sling Blue.)
Sling Freestream is also committed to growing and enhancing the product over the next few months with additional content and features like universal search functionality, enhanced channel surfing, updated guide filters, and autoplay capabilities.
SLING TV has been an innovator in the live television sphere since it launched in 2015. They have over 2 million subscribers now, using a variety of programs and genre types to encourage customers to switch over from cable TV to live streaming without the hassle of purchasing a bundle of channels. As more people become reliant on streaming services and drop their cable TV packages, SLING TV hopes they can win over new customers with their Sling Freestream service.
Editors' Recommendations