When the crowds descend on the small town of Wilkesboro, North Carolina (population: about 3,500) this weekend, they will be in for a treat, as Merlefest — the roots music festival started by American legend Doc Watson in 1988 in honor of his son Eddy Merle Watson — is back. Between April 26-29, 2018, the campus of Wilkes Community College will literally be alive with the sound of music (and foot stompin').
Seen as one of the premier music festivals in the country, Merlefest is a celebration of "tradition plus music," Doc and Merle Watson's way of describing the music they played: the traditional Appalachian music they played plus whatever else they felt like at the time. It brings together a wide range of music on fourteen stages, everything from the roots and bluegrass sounds of Appalachia to Americana, country, the blues, and more. There's a little something for every one of the 75,000-plus attendees to the four-day festival.
This year proves to be no different in terms of artist caliber. Whether you're looking for the big-name acts like the Steep Canyon Rangers featuring Steve Martin (yes, that Steve Martin), Kris Kristofferson, Robert Earle Keen, or Rhiannon Giddens, or you're looking for the next big act, you're going to be able to find it on the Merlefest 2018 lineup.
Andrew Marlin, one half of the duo Mandolin Orange, says he's looking forward to hearing Tommy Emmanuel and Jerry Douglas play together. Another band he says you can't miss this year is Dead Horses. Mandolin Orange, who perform (as Marlin describes it) "chill, lyrical, picking music," will be performing twice — once on Friday and once again on Saturday.
For Bobby Britt, the fiddle player for the band Town Mountain, the Midnight Jam is the place to be. This annual tradition is held Saturday night at the campus' Walker Center.
"I can't wait to make music with all of our friends at the Midnight Jam," Britt says. "This is always a special vibe, and the magic is palpable. We will be collaborating that night with Mandolin Orange, Bryan Sutton, Jim Lauderdale, and some other surprise guests."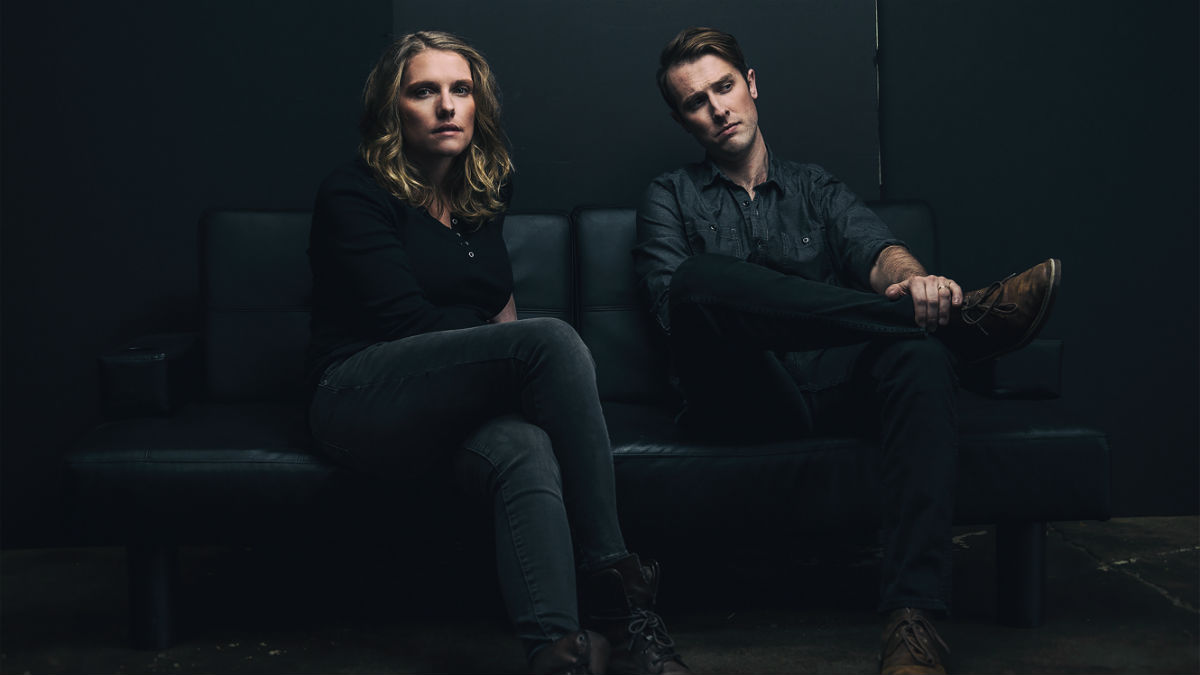 Beyond the Midnight Jam, Britt says, there are a number of bands he's excited to try and see. "I hope to see Kris Kristofferson, Sam Bush, Rhiannon Giddons, Lonely Heart Stringband, Jerry Douglas with John Medeski, and Mandolin Orange. An ambitious goal, but a guy can dream," he admits.
Of those, his recommendation for those looking for an under-the-radar band to see is the Lonely Heartstring Band. Why? Simple: "Great people, great music," he says.
Finally, if you are going to be at Merlefest, it's important to know what to bring to be prepared — especially if you're camping out for the entire time. Marlin recommends bringing big hat and comfortable (water-resistant) shoes. Britt concurs, adding a lawn chair, sunscreen, and plenty of water to the list. You should also skim our checklist and tips for camping at a music festival.
"The festival has good food vendors, so that is helpful. It can get chilly at night, so something warm is always a good call," Britt says.
Tickets for Merlefest 2018 are still available starting at $155, and can be purchased here.