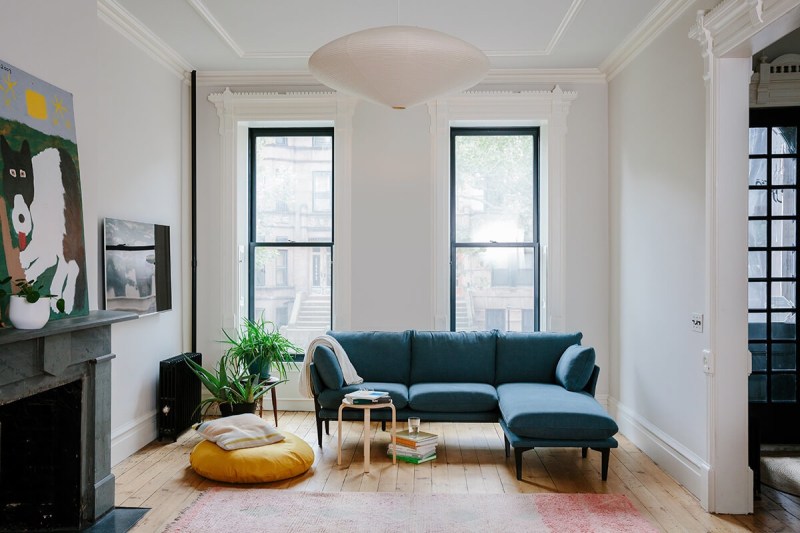 After nearly eight years of owning a $300 couch purchased from Walmart during graduate school, it finally gave out on me. Its cushions collapsed inward on themselves, leaving the whole thing looking sad and deflated as if the couch itself knew its time had come and had accepted, though reluctantly, its own impending doom. The breaking of a leg was the final straw, so to speak. The couch was lame, and it had to be put down.
So, with a characteristic lack of empathy for an inanimate object, I saw the couch's final breakdown as a chance to check in with our friends from Floyd, a direct-to-consumer, minimalist furniture company with a design ethos that tends toward streamlined looks influenced by the clean lines and pleasing angles of mid-century modern furniture.
When our friends at Floyd learned of the death of my not-so-beloved couch, they offered a sample in exchange for an honest review, and, being couch-less, I couldn't pass them up on their offer. And, being honest, I warned them if I didn't like it, I would inform The Manual's readers about why. The thing is, I liked it.
Receiving the Floyd Sofa
Early one Tuesday morning, I made my way to my apartment building's lobby where eight boxes from Floyd had arrived in my name. While I was annoyed at the fact that the couch (a three-seater with a chaise attachment) came in not one, not five, but eight boxes, I was grateful that the majority of them only held cushions and pillows and were not in any sense heavy.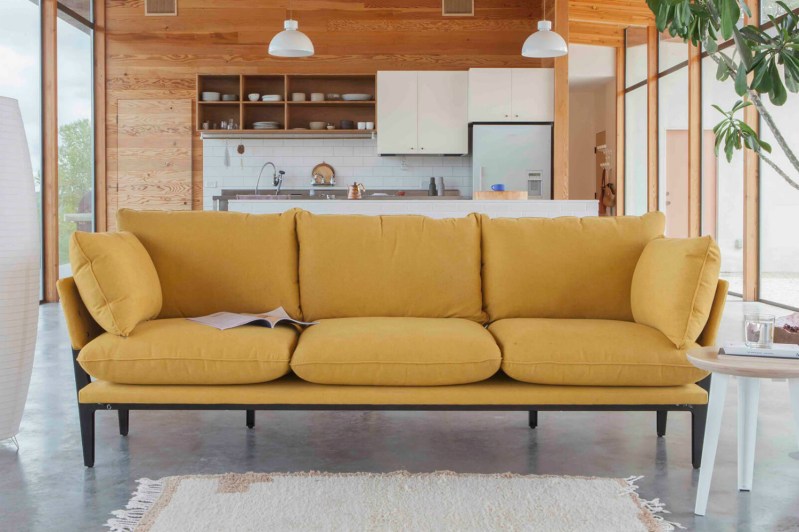 Still, you'll want to make sure when receiving the bed that you have some sort of cart or dolly to move the heaviest (135 lbs) box, which contains the base and back of the couch. Since my apartment building offers those for residents, I didn't have a problem moving the boxes down the block-long hallway to my apartment.
However, a word of warning during these days of front porch package thieves, since the couch comes in so many boxes, it is imperative to be home at the time of delivery. You do not want someone to run off with the legs to your chaise or your back cushions and wind up with only a semi-useful sofa.
Putting the Floyd Sofa Together
Once you get all your boxes into your house or apartment, open them, and remove all the pieces (which is honestly the longest part of putting together this piece of furniture). After that, putting the couch together is a breeze, even with just one person. With two, it would make things even easier.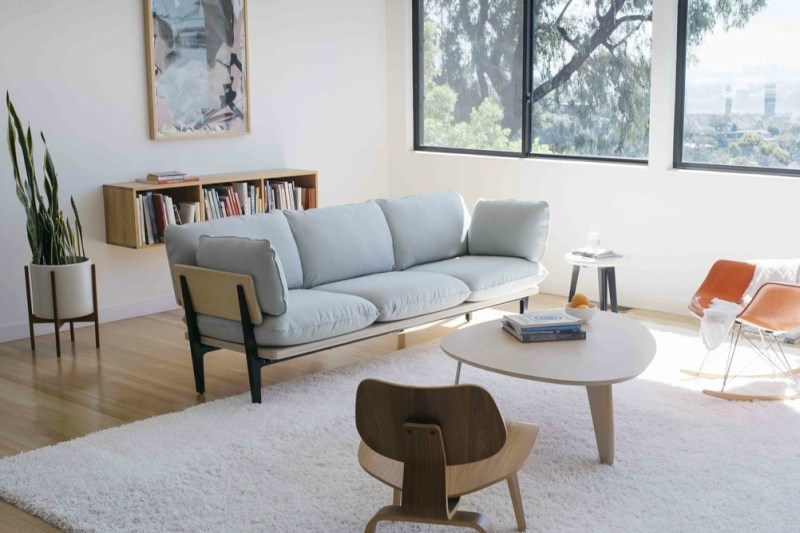 The process is simple: just attach the legs to the base of the couch, add the back supports after that, then add the back itself, throw on the cushions, and you're good to go. Each leg attachment only requires the insertion of a pin and the turning of a screw. Bam, you're done. Congratulations, you've just assembled a handsome couch in less than half an hour.
Testing the Floyd Sofa
After having the sofa for about two weeks now there are two things to note. One: It is beautiful. The gray color I was given as a sample was much lighter than it appeared on the website (word to the wise, order swatches from Floyd before buying so you can get a true sense of the fabric feel and color). Two: It is large enough for three people to sit comfortably and for two people to sprawl out. It's the perfect couple's couch, a couch for lounging and watching GoT and whatever else is the latest binge-worthy show from Netflix.
Now, be prepared for the cushions to be a bit stiff when you first start using the sofa. They take about a week to break in and become soft, but once they do, you won't regret the time spent wearing them down to the perfect puffiness. In the end, they're as soft as a full-on plush couch, with the added bonus of not looking like something your mom bought in 1993.
So, to Buy or Not to Buy the Floyd Sofa?
One word: Buy. The two-seater is a great starter couch for small apartments or for people who don't want to splash out as much money that they would for the three-seater, or the three-seat plus the chaise. The Floyd Sofa is durable, stain-resistance, comfortable, easy to put together (and take apart) and looks handsome as hell. Overall, we couldn't have asked for a better first foray into the world of direct-to-consumer furniture, and we couldn't be happier. The icing on the cake, however, is that it's made in the USA from nontoxic material, has a 10-year warranty, and ships free anywhere in the continental US.
To order your own Floyd Sofa or to check out their other pieces (like their amazing bed and side tables), head on over to the brand's official website, or click the big red button below.
Happy lounging!
Editors' Recommendations