Pretty soon you'll get an invitation to watch this year's Super Bowl. While you may have no idea what a Jared Goff is or whether Belichick is code for a woman with a belly button piercing, The Manual has you covered with everything you need to know about Super Bowl LIII, including the teams, players, controversies, betting, and general party decorum.
When, Where, and How to Watch the Super Bowl
When and where: If you can't read Roman numerals, Super Bowl LIII will be the 53rd Super Bowl from the National Football League (NFL). It's being held in Atlanta at the Mercedes Benz Stadium on Sunday, February 3, 2019. The game starts at 6:30 pm EST (aka "kickoff") and should last three to four hours.
How to watch: If you're going to a Super Bowl party, they already have the set-up covered, so don't worry about streaming. However, if your buddies messed up and assumed the game would be on Fox, be the hero and change the channel to CBS or use the CBS All Access app; you'll need a cable subscription (call up Mom). You can also stream the game for free on the NFL Streams Reddit or the Yahoo! Sports app, which shouldn't be too pixelated or delayed unless you have a bad internet connection.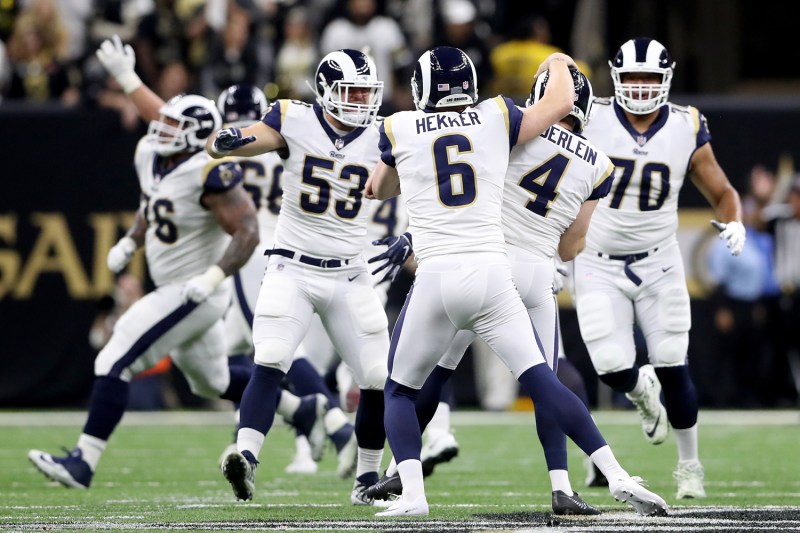 Who's Playing at Super Bowl LII?
The teams: The Los Angeles Rams beat out the New Orleans Saints in the National League playoffs to seal their spot in the Super Bowl. That game was a tight 26-23 overtime match that will be talked about going into the Super Bowl for the referee not calling a pass interference that arguably made the Saints lose. Joining the Rams at Super Bowl LIII is the New England Patriots, who won an underdog match against the Kansas City Chiefs (and football's golden boy Patrick Mahomes). This American League playoff game also went into overtime and the Patriots won 37-31 by getting the first touchdown.
Players to know: Hot names to watch out for include the two coaches, Sean McVay for the Rams and Bill Belichick for the Patriots. Big players on the Pats include quarterback (QB) Tom Brady, tight end Rob Gronkowski, wide receiver Julian Edelman, rookie running back Sony Michel, and running back James White. On the Rams, Jared Goff leads the pack as QB and defensive player Aaron Donald will probably be named defensive MVP for the year. Keep track of running back Todd Gurley (although he's a little banged up) and wide receiver Robert Woods.
Broken records: Rams coach Sean McVay will be the youngest head coach to ever be in a Super Bowl. At 33 years old, McVay is exactly half the age of Patriot coach Bill Belichick (66 years old). Similarly, Rams QB Jared Goff is the youngest QB in NFL history to win an NFC Championship. The 41-year-old legend Tom Brady (I'm going to assume you know who he is) will be the oldest starting QB in Super Bowl history (again). This is the third straight year Brady has taken the Pats to the Super Bowl and it could be his sixth Super Bowl win, tying the Patriots with the Pittsburgh Steelers for most Super Bowl trophies ever. Brady, however, won all five for the Pats while the Steelers' six wins were under different QBs.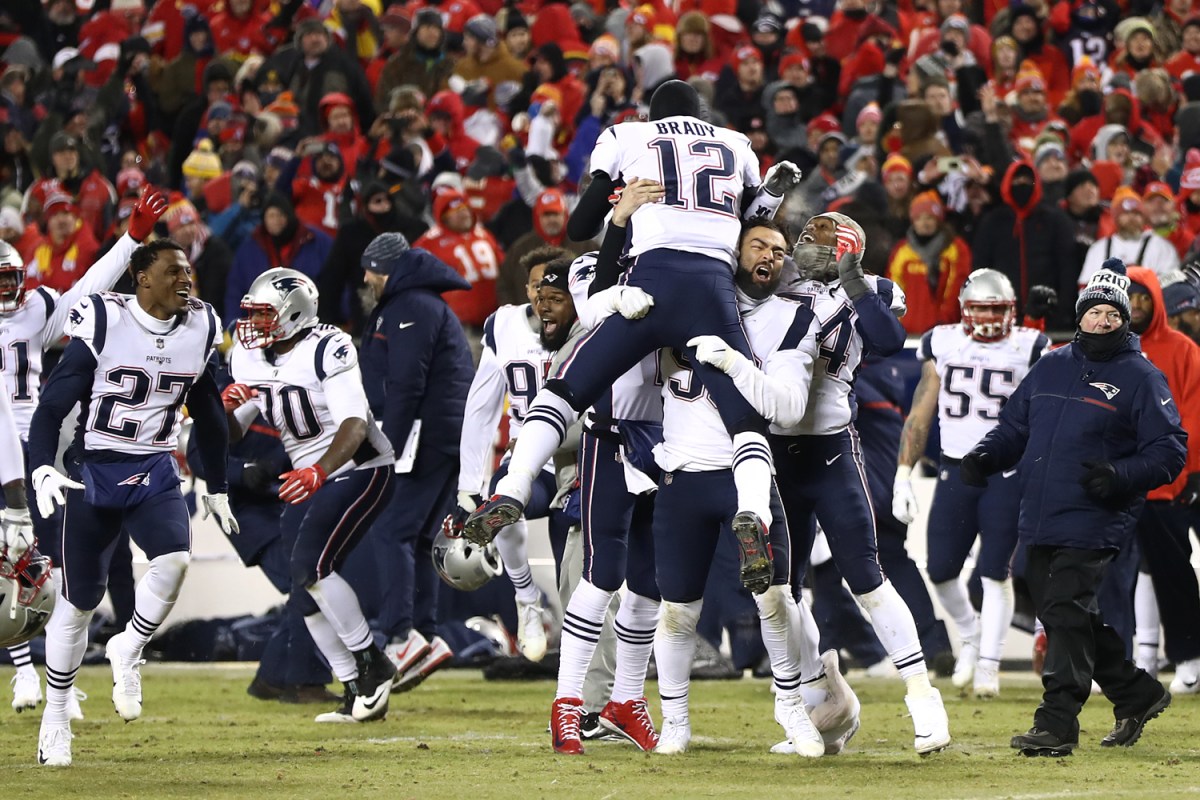 Super Bowl Commercials and Halftime
Commercials: Even if you can't understand the plays or find yourself thinking of Spring Training all game, pay attention to the Super Bowl commercials. People online and in the office will be talking about which commercials were the best. Bone up on some of the best ever.
Halftime: Maroon 5 will play at the halftime show, accompanied by Travi$ Scott and Big Boi. Will it be unforgettable like these half-time performances? Doubtful, but we'll see.
Super Bowl Party and Betting Tips
Party decorum: Depending on your style of party (or your host's style) the Super Bowl party you attend could start hours before kickoff or right as the game begins. Some prefer to warm up with a backyard football game or a few hours of pre-show hangout; the coverage before the game will focus on the teams and players.
If you're a fan of either the Rams or Patriots, by all means, wear a jersey. Do not, I repeat, do not wear sports paraphernalia of an NFL team not playing. You're asking to be laughed and ridiculed. You don't have to wear a jersey at all — just dress casual, but not sweat-pants casual. If your host didn't ask you to bring a dish, at least come bearing a 12-pack or some type of beverage. Otherwise, you'll look rude.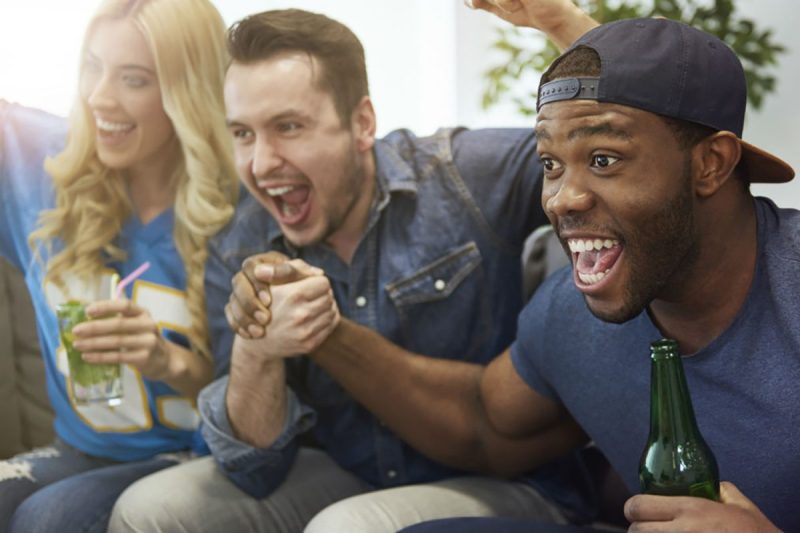 Betting: Bring cash to a Super Bowl party for fun betting games. Instead of flat-out guessing who will win, take part in prop bets that can be anything from how long the national anthem will last to how many passing TDs Brady will get to whether the coin toss will land heads or tails. Bet on random stuff because it's fun. Here's a quick guide to prop bets and other games.
How to Sound Like an Expert
Spark a conversation that will build plenty of buzz by asking the following questions:
Do you think Brady is the GOAT?
Is Gurley the best RB?
Think Gronk or Brady will retire after the game?
Or shit-talk like an expert by saying:
How are the Patriots going to cheat to win this year?
How is the NFL going to rig LA to win this game?
Is anyone even watching this in Los Angeles?
Editors' Recommendations