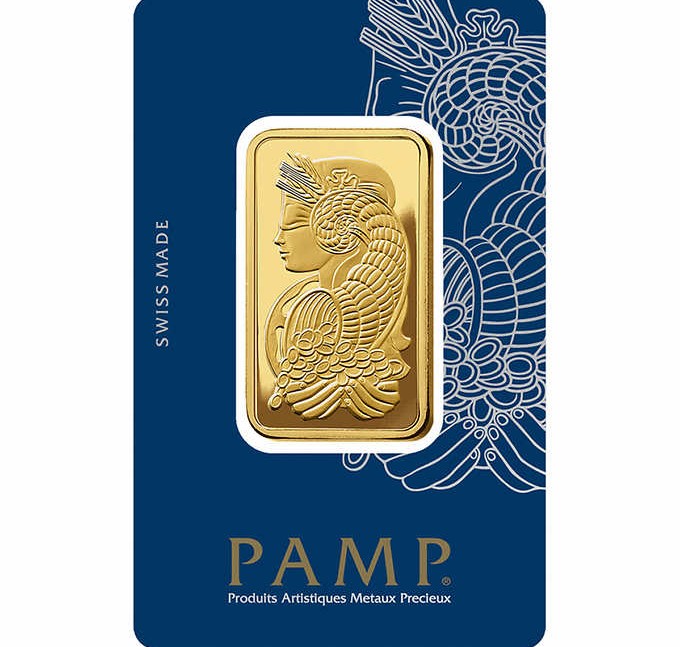 What is the most insane, crazy item you've bought online? That you'll admit to buying, anyway. What about the weirdest thing you've found at your local Costco? Combine the two, and you'll get one thing Costco members can buy online you wouldn't be able to guess if you tried.
Forget about popular items like rotisserie chicken, maple syrup, or sheet cake — if you have a membership, Costco will let you add a gold bar to your online order. You just need to be lucky enough to get one before they are all sold out.
Costco gold bars for sale
Some items make you squint your eyes, tilt your head, and ask yourself if you are really going to buy something like that online. But it's Costco, and the big box store wouldn't let you down like that. Ordering a gold bar online seems like a scammer is out to get you, but Costco members won't have to worry.
The golden ticket, but in bar form
Once again, this item is only for Costco members. Grabbing a Costco card will run you $60 or $120 a year, depending on how fancy of a membership you want, but the perks are never-ending.
Add a gold bar to your cart
Let's get to the good questions. How much is a gold bar at Costco? Do you get an additional member-only discount? Can you stockpile for the apocalypse?
The price of gold (and other metals) changes every single day.
For gold, it sits at around $1,900 per ounce right now. Some reviews stated when they purchased the gold bars, they got them for just under the daily market price, already making them money on their investment. To even see the price, though, you have to be a member and log in to your account before it will show you.
Members are only able to grab two bars.
Two per member is the purchase power for the gold bars. That keeps things fair. No hoarding these for an economic crash.
No discounts or promotions. No returns, either.
All sales are final for these Costco treasures. And while, no, you can't use coupons or get discount codes for the Costco gold bar, it sits in line with the going market rate for gold.
If you are hesitant to buy a Costco gold bar, check the reviews.
We took a deep dive, and other than a customer service issue here and there outside of Costco's control, people who grabbed a gold bar were extremely happy with their purchase. The biggest complaints were members wanted to be able to get more than two and wanted the gold bars available more often/not sell out as fast. Reasonable complaints, and they don't have anything to do with the bars themselves.
The bars sell out quickly, so if you want to be an ultimate Costco member with your gold bar, check the website frequently. With strikes, spikes, and inflation making a daily mess of things out there, knowing you could buy a golden rainy-day fund from Costco seems like a normal thing to do.
Editors' Recommendations