Calling all hair metal fans: the opportunity of a lifetime has arrived for those who hate paying for grooming services and wholeheartedly support rocking the divisive mullet haircut. They say there's no such thing as a free lunch, but Fritos is proving naysayers wrong by offering 1,000 free haircuts this August. Of course, there is a slight catch, as you may have guessed: those free haircuts all have to be mullets. And whether you embrace a business in the front, party in the back outlook on life or not, who doesn't love getting things for free?
But why Fritos? Why mullet haircuts? What did we do to deserve such good fortune in such a dark timeline? Listen, we know you've got plenty of questions about this bizarre arrangement, and we're here to answer all of them. Ahead, we'll break down everything you need to know about Fritos' mullet mania, including how to nab your own and potentially score some winnings in the process.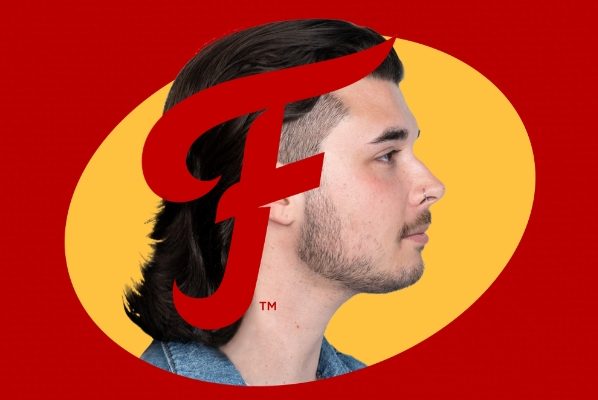 How to get your free Fritos mullet haircut
In case you weren't aware, August marks the start of the USA Mullet Championships, and naturally, Fritos is one of the competition's official snack sponsors. To show its support, the company has decided to spread that mullet appreciation far and wide by offering free mullet haircuts to 1,000 lucky guys.
"As the brand that's all about authenticity and comfort in being yourself, we're on a mission to help our fans go with the flow — literally — this summer with our Free Fritos Flow Fridays at every Floyd's Barbershop location nationwide," Tina Mahal, senior vice president of brand marketing at Frito-Lay, explained in a press release. But that's not all. Those who sport the finest Fritos Flow Mullets can even participate in the Mullet Championships themselves — plus, they may even stand to win win a year's worth of Fritos.
So how can you get in on the mullet action before summer comes to a close? It's easy. Free mullet haircuts will be on offer every Friday at Floyd's Barbershops all the way through August 25. After deciding what to tell your boss next Friday afternoon, head on over to www.floydsbarbershop.com. From there, you'll want to click 'book now' and select the 'Fritos Flow Mullet' at your location of choice. Don't be alarmed if they're unavailable, however. Simply find the nearest alternative and prepare a glovebox full of Fritos for your all-American road trip adventure. We gave it a shot and noticed that larger cities tended to be booked up while out-of-the-way shops had plenty of free mullet appointments to choose from.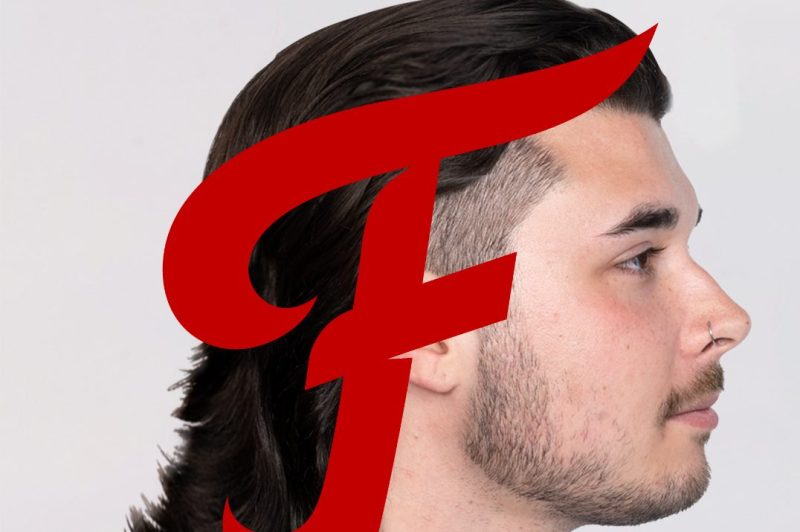 Once you've attained your mullet, here's how to enter to win
After impressing everyone in the office (or Zoom meeting) with your new mullet swag, you're ready for the big time. You have until August 31 to register for the virtual USA Mullet Championships, so don't delay in visiting the site. There are several categories to enter, though you'll probably want to submit your mullet haircut to online contests like the 2023 Men's Mullet Showdown. Otherwise, you can choose to register for the in-person event held at the Illinois State Fair on August 12. If you're lucky enough to be deemed the winner, you could take home a $10,000 Mane Event cash prize — the first of its kind — courtesy of Fritos.
If lady luck isn't on your side at the Mullet Showdown, don't fret. There's always the chance to win a year's worth of Fritos for your snacking pleasure. Just snap a stylish picture of your mullet and post it on Instagram, making sure to tag the @officialfritos account and include the #FritosFlow and #Sweepstakes hashtags by 11:59 PM on August 31. And even if you don't manage to score a handsome stash of salty snacks, you'll still have a sweet mullet to flaunt on the gram for the rest of summer.
Editors' Recommendations