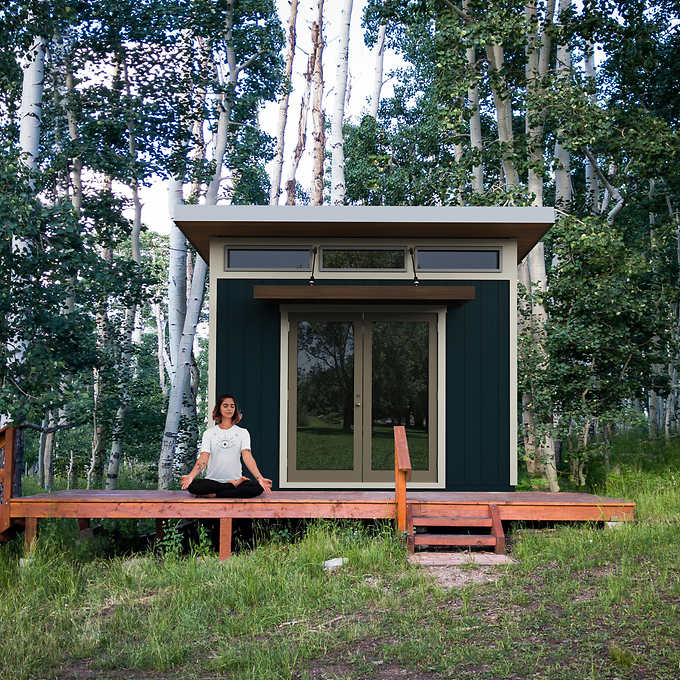 All adults want their own private space. She shed, man cave, reading nook, yoga studio, scream hut — whatever you want your personal bubble for, Costco wants to grant your wish. As if a Costco membership didn't already open doors to magical worlds, they offer a deal to take if you want a personal sanctuary in your backyard. If this sounds too good to be true, there are a few things to know before you run to your local Costco, but see if this fantastic offer could make your shed life goals happen for you.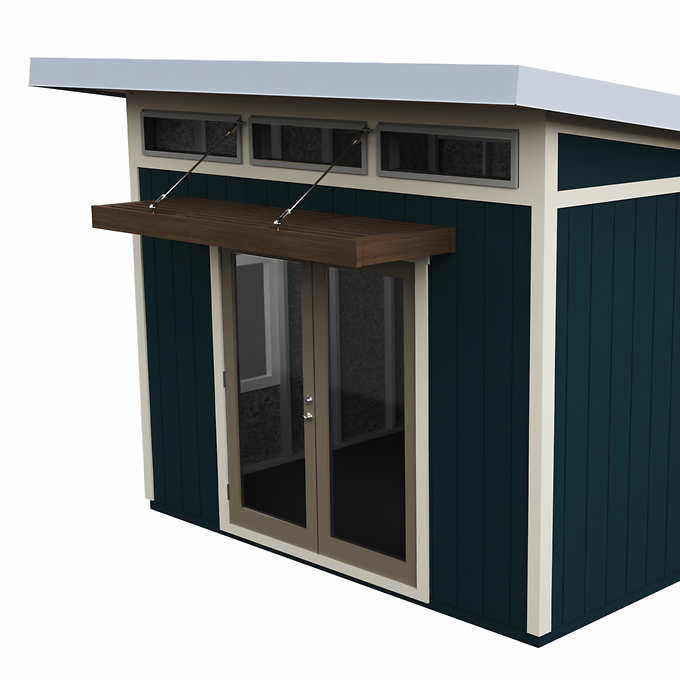 What you want to know about the

Gorilla Escape 12×10 Shed

Let's dive into the good stuff you care about.
The shed details
The cost is $10,999 before taxes.

The price includes delivery and installation.

It features French doors with a 72 in. opening, a premium vinyl window with a screen and locks, and a wood pergola over the door.
The big draw for everyone here is that the price includes delivery and installation. Delivery prices alone make people cringe, but knowing you won't even have to look at the instructions should be enough to make you cry happy tears. The shed is a decent size, sitting at over 100 square feet, so there's enough space to move around in your future yoga studio.
How to get this shed in your yard
You have to be a Costco member to get the deal.

Only certain states qualify for the deal.

Florida has special requirements to purchase.

You have to purchase the shed by the end of the day on October 1.
The key points to remember are you have to be a Costco member, see if you are in a state to get the deal, and only have until October to pull the trigger if you want it.
People in Florida need to do their homework, as the state requires an additional permit to add this to your property, and some zip codes in Florida won't even allow it due to the weather.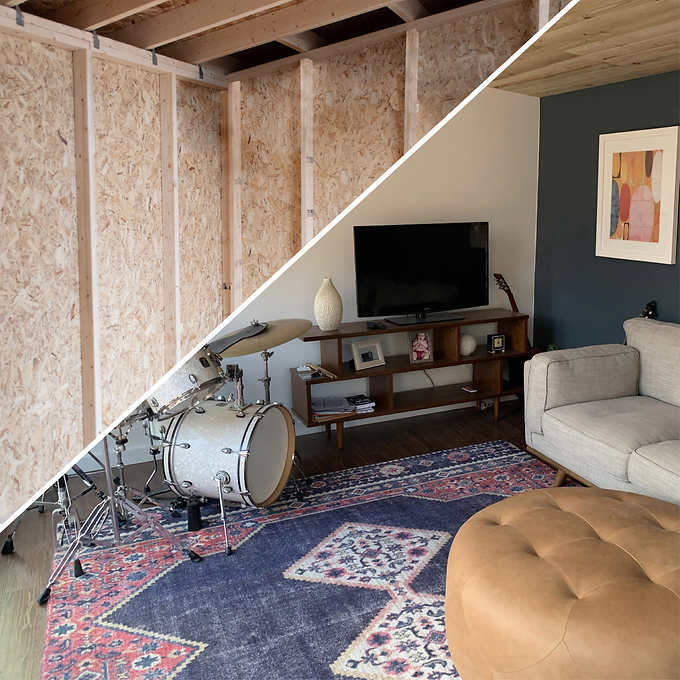 What to know if it sounds too good of a deal
There are a few things to keep in mind if you want to spend time alone in your she shed. And as always, you should read the reviews and make the best decision for you.
The not-so-fun details
Once you have it, you'll need to customize it — though we see this as the fun part.

It will take anywhere from three to five weeks to be delivered.

It could take anywhere from one to four days for the crew to install, from start to finish.

They will cancel if you don't have the installation date picked within 90 days of the order.

You have to make sure there is a level place to install it.
We all want the finished product to look just like the pictures, but in this case, you'll need to get it there yourself. And, no, it doesn't come with the paint to make your man cave look pretty. The wood siding comes ready to paint, but is not painted.
If you've checked with your local building department, HOA, and city to ensure you have the proper permits, this shed is another Costco membership win. Enjoy making the non-Costco members jealous with whatever you turn your space into.
Editors' Recommendations