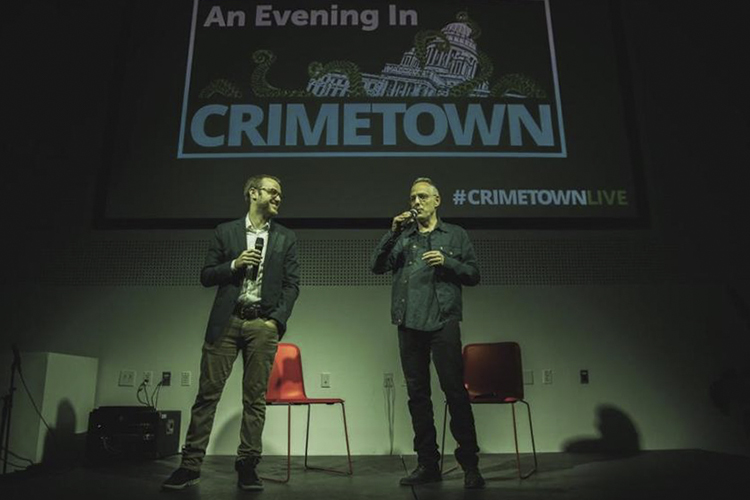 I still remember the moment I fell head over heels in love with podcasts. It was 2008, I was living in New York City, and I discovered that I could access every episode of This American Life through my iPod Nano. No more agonizing over missed segments if I forgot to turn on my radio in time. No more waiting six long days between episodes. Instead, I could spend my entire two-hour subway commute from Harlem to Prospect Park lost in the stories of, as one fan put it, "hipster know-it-alls [who] talk about how fascinating everyday people are."
I wonder if the elation I felt back then is the same being felt by the podcast-averse today, now that so many of my favorite serialized audio shows are being brought to TV. With more and more podcasts being translated to the small screen, technological holdouts who insist they "can't figure out how to download podcasts" now have the opportunity to enjoy these enthralling stories in a medium they're used to.
At least, they have some kind of opportunity like that. Call me a curmudgeon, but I'm not convinced that the TV renditions can convey quite the same experience that made their audio progenitors such hot IP. The great thing about podcasts, in my view, is their intimacy. Your experience of the story is your own — you create the imagery, you experience the dramatic impact, you interpret the deeper meaning. And then you go and discuss it with all your podcast nerd friends.
Many podcasting experts agree that this is what the podcast-to-TV adaptation stands to lose, but that isn't likely to slow this entertainment land grab. As podcast conglomerate Gimlet Media's Chris Giliberti says, the podcast is like "story concentrate," featuring tight dialogue, character-driven plots, and (most important of all) established audiences. Just add some Hollywood production value and you've got a hit on your hands.
Most likely, anyway. Early efforts have shown that the podcast adaptation isn't a foregone success. Back in 2007, This American Life did a two-season Showtime series that, while miraculously true to its audio predecessor, never found its audience. More recently, the inside-entrepreneurship podcast StartUp got turned into a mediocre ABC sitcom that died a mercifully premature death.
On the other hand, you have shows like Comedy Bang Bang! that made a deft leap from sound-only to screen and never broke stride.
In other words, in this run of podcast-to-TV adaptations, there are going to be hits and misses along the way — that's just showbiz. And in all honesty, even curmudgeons like me are staying tuned to see which shows prove to be which.
Here are the latest podcasts to feature on the small screen, along with some rumored up-and-comers.
Lore
Amazon
Executive-produced by the team behind The Walking Dead, this show is like Drunk History for the horror genre, reenacting chilling legends and historical events that inspire fear, mystery and gruesome speculation to this day.
2 Dope Queens
HBO
This four-part special stars the inimitable duo of The Daily Show's Jessica Williams and comedian/author Phoebe Robinson. Like the podcast, the show features underrepresented voices in comedy between razor-sharp standup and zany guest interviews by the titular hostesses.
Homecoming
Amazon
The first widely successful serialized fiction podcast, which dazzled audio fans with a heavy-hitting array of celebrity voice talent, is now a show directed by Mr. Robot's Sam Esmail and features an even splashier cast. The story, which draws frequent comparisons to The Manchurian Candidate, centers upon two hapless civilians attempting to evade and expose a government cover-up engineered through psychological manipulation.
Dirty John
Bravo
Following the downward spiral of a relationship between a desperate housewife and a charismatic con man, Dirty John is the perfect marriage (get it?) of true crime and tabloid romance. But what starts as pure guilty pleasure quickly brings twists and turns you never saw coming. Connie Britton and Eric Bana star in this Bravo project, which is slated to launch November 25.
Serial
HBO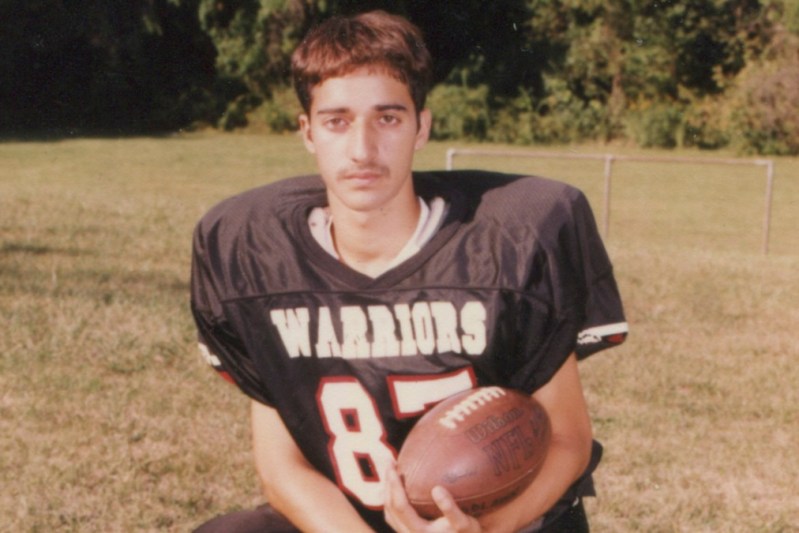 The zeitgeisty hit that got your mom to finally start listening to podcasts is slated to become a four-hour HBO docuseries. Rather than repeat what most of the country has already heard about the case of Adnan Syed, this special will pick up where the podcast left off, with Adnan's quest for a new trial. Directed by Oscar-nominated Amy Berg, with a soundtrack by Nick Cave, the release date is still yet to be announced.
Crimetown
FX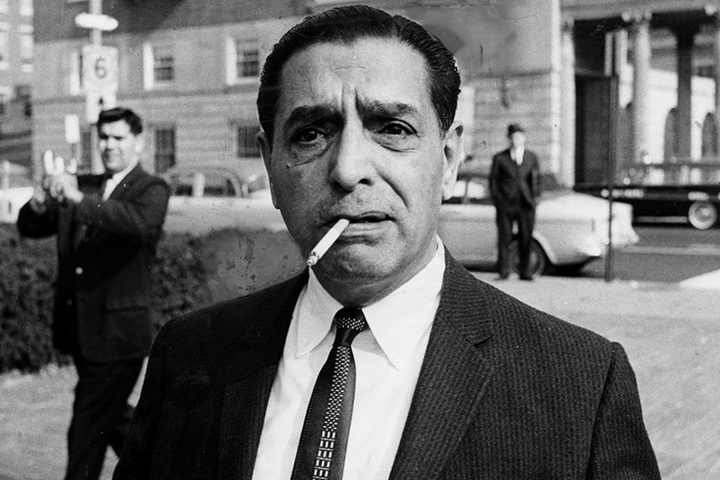 Satisfyingly gritty and chock full of larger-than-life characters, this podcast offered an inside look at the shady symbiosis between a city's underworld and its law enforcement. While the show is still only in the development stage, we're happy to report that it will stay under the control of podcast producers/hosts Marc Smerling and Zac Stuart-Pontier, who proved their true crime documentary bona fides with HBO's The Jinx.
Welcome to Night Vale
FX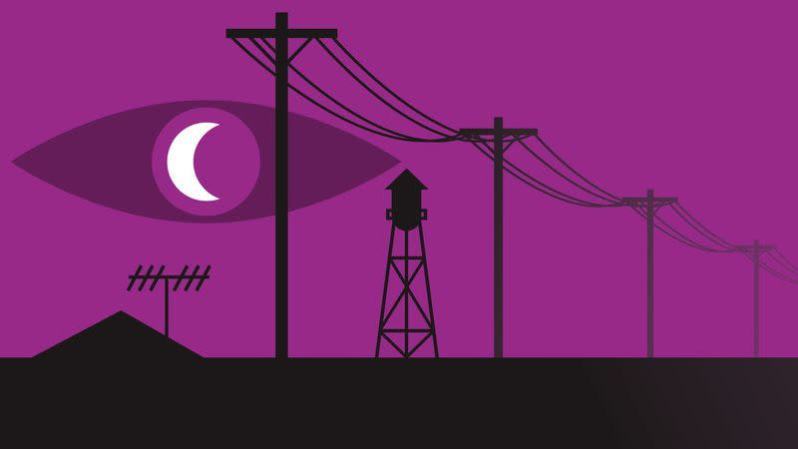 This offbeat fiction podcast combines horror, comedy, sci-fi and a Twin Peaks-adjacent surrealism to evoke a place where every conspiracy theory is real. Even more amazing is that most of the story is told through just one voice (but what a voice!), that of Cecil Baldwin, who plays a radio DJ in the dystopian desert town of Night Vale. Podcast creators Joseph Fink and Jeffrey Cranor will executive produce, while Breaking Bad writer/producer Gennifer Hutchison is slated to adapt the story for the screen. No word yet on whether Cecil will be brought in to play himself. (If he doesn't, we're out.)
Desus and Mero
Showtime
Starting with their popular Bodega Boys podcast, comedic personalities Desus Nice and The Kid Mero have proved their mettle for the past two years with a late-night talk show on Viceland. Now they're signed to Showtime for a new (and, we're guessing, gussied-up) version of the same thing. Slated to debut in 2019, the new show will feature the Boys' off-the-cuff banter with each other and with guests about culture, sports, music, politics, stories of growing up in the Bronx, and — we hope — their signature closing series of a.k.a.'s.
Up and Vanished
Oxygen
When nice Southern boy Payne Lindsey decided to start a podcast by investigating the cold case of a disappeared beauty queen-turned-teacher, he couldn't have known that he was setting himself up perfectly for a feature on a women-centered cable network, right? The first season led to unprecedented success, not only for the reopened investigation but also for Lindsey as a broadcast journalist. The Up and Vanished special will air on the Oxygen network on November 18, and will largely recount Lindsey's investigation of the case, along with the new information that has come to light in the year since.
Alice Isn't Dead
USA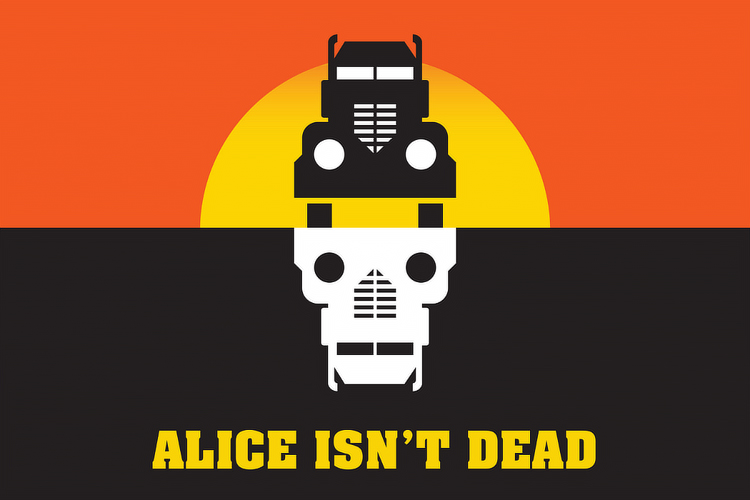 Another supernatural thriller from Welcome to Night Vale's Joseph Fink, Alice Isn't Dead is even darker and more surreal, telling the story of a lady truck driver as she crosses the country in search of her missing wife. Mr. Robot executive producer Kyle Bradstreet is slated to write the show, which is still in development.
Pod Save America
HBO
This self-described "no bullsh*t conversation about politics" scored a four-part HBO special that launched last October. The podcast's cohosts, a cohort of former aides to President Barack Obama (speechwriter Jon Favreau, Senior Advisor Dan Pfeiffer, and National Security spokesperson Tommy Vietor), are joined by writer/producer Jon Lovett from HBO's The Newsroom in a series of conversations, news clips, and crowd-work bits about the midterm elections. Watching it at this point could be bittersweet, or possibly galvanizing.
If you're looking for actual podcast suggestions, you should check out our favorite podcasts for road trips, our top overall picks for 2018, these productive podcasts to help get your life together, the best fiction podcasts overall, podcasts to listen to at work, the spookiest horror podcasts, the greatest history podcasts, or The Manual's own podcast. Need more ideas? Here are some of our faves for men's fashion, craft beer, and true crime.
And if you're new to podcasts, you'll need one of the top apps for listening.
Editors' Recommendations