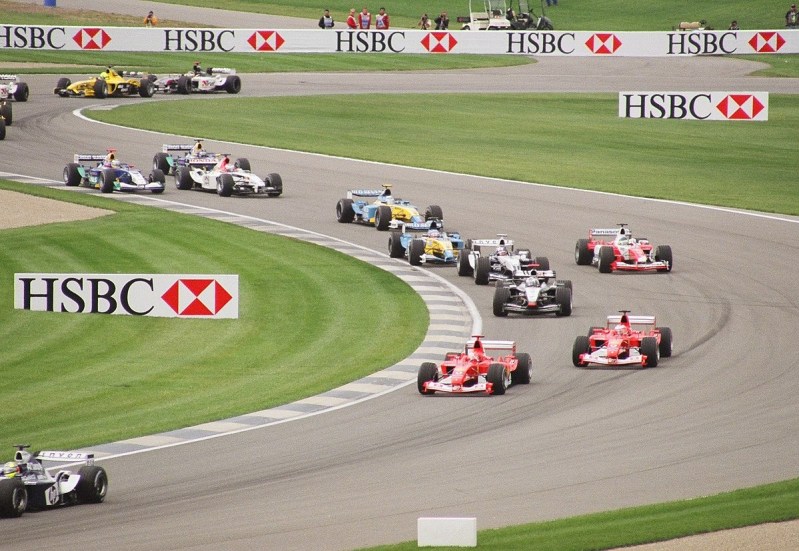 Formula 1 could be coming to Apple TV Plus in the near future. According to a report in Business F1, the company has "wargamed" the idea of bringing F1 races to their streaming service, and they are now seriously considering making an offer.
This F1 news is believed to have been sparked by the success that Apple has had broadcasting Major League Soccer. The company charges an extra fee to users to watch the games, and it has apparently found success in that model. Business F1 reports that Formula 1 has declined to comment on the report, and also suggested that while Apple is considering an offer, the company has not made one yet.
Apple's offer for F1 could be as much as $2 billion
According to the report, Apple is considering offering as much as $2 billion for the broadcasting rights to Formula One, which would be double what Liberty Media, the group that currently owns the rights, paid for them. Liberty Media is also the owner of Sirius XM and Live Nation.
Because of deals that have been set up with ESPN and ABC, Apple won't be able to acquire the American rights to Formula 1 until at least 2025. In the U.K., Sky and Channel 4 have a deal that gives them the exclusive right to broadcast the races until 2026.
Apple is facing major competition in the streaming sector
Although streaming is just one small sliver of Apple's overall portfolio, the company has put heavy emphasis on making sure that Apple TV is a success. Apple's move into sports suggests that it's trying to broaden its potential subscriber base.
The company won the rights to broadcast Major League Soccer games for a decade last year, paying $250 million. The streamer added roughly 110,000 subscribers in a single day last year on July 21, which was the day Lionel Messi signed his deal to join Inter Miami. It currently charges $14.99 a month or $29 a season, but if you're subscribed to Apple TV+ you can get the MLS season pass for $12.99 a month or $25 a season.
Apple is not the only streamer who has moved into the arena of live sports in recent years. Amazon Prime reached a deal to broadcast Thursday Night Football games with the NFL, and the move seems to have worked out well for the company.
Live sports are one of the last vestiges of a different era of TV watching, and they have been largely confined to cable TV. As companies like Apple and Amazon begin to put up competitive bids for certain slices of the market, though, that's changing more and more.
Of course, plenty of streaming services also offer a package that comes with some or all live sports. Hulu has a live sports option, as do services like Sling TV and others.
As the streaming landscape continues to change, streamers are likely to get more and more competitive in their quest to acquire exclusive rights to different areas of the live sports landscape. Formula 1 is just one small piece, but it's one that Apple is clearly very interested in.
Editors' Recommendations