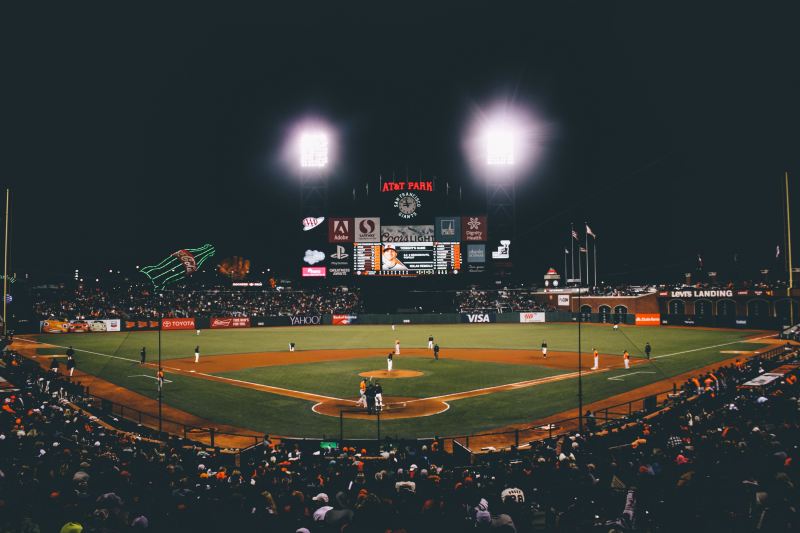 Earlier this year, T-Mobile offered its subscribers a chance to claim a free subscription to MLB.TV. It's an offer that may have lured many to switch providers, but the offer was only available for a brief period, so some people likely missed it. Thankfully, T-Mobile has now re-upped the offer, giving its customers another chance to access the service. The offer began in May, and T-Mobile will let you claim it through July 17 so you can watch as many MLB games under the new rules as you want. And that's not all — if you love MLS and soccer as much as you love baseball, you'll get access to those games, too.
MLB.TV is a must-have for baseball fanatics
MLB.TV typically costs $149.99 at the start of each baseball season and allows you to watch out-of-market baseball games, as well as pre and post-game analysis.
To access the games for free, you need to be signed up to T-Mobile, Metro by T-Mobile, or T-Mobile's home internet plan. Once you have one of those accounts, you can claim the deal by downloading the T-Mobile Tuesdays app and registering.
In addition to MLB.TV, registering through the T-Mobile Tuesdays app will also give you access to Apple TV Plus's $14.99/month Major League Soccer pass for free. And, on top of that, it also includes a free subscription to the Spanish-language streaming app, ViX Premium.
Thanks to the news that Lionel Messi would be joining MLS in 2024, interest in that league likely just increased substantially. Now, T-Mobile is giving its users a chance to watch as many MLS matches as they want.
If you want to upgrade to 5G, the perks through T-Mobile just get better. If you sign up for their Go5g Plus Plan, you get $200 per line to use with any streaming service that isn't already included in your subscription. Go5g Plus also includes a subscription to Apple TV Plus, which broadcasts one baseball game a week on Friday nights.
T-Mobile has long offered an MLB.TV subscription as one of the major perks of signing up, and they recently announced that they have renewed their partnership with the league through at least 2028. Even so, you'll need to act now if you want to take advantage of the MLB.TV subscription, as it's only available through T-Mobile until July 17.
Baseball is one of the more difficult sports to find on streaming
One of the few advantages that cable TV has managed to retain over streaming is that it's (for the most part) much easier to find sports on cable than it is through streaming. That's especially true of baseball, which was recently dropped from YouTube TV. MLB.TV is almost definitely the best option for a baseball fanatic, although you can also watch many games through subscriptions to Sling TV or Fubo TV. If you're also in the market for a new phone carrier, though, this T-Mobile deal may be the way to go.
Editors' Recommendations