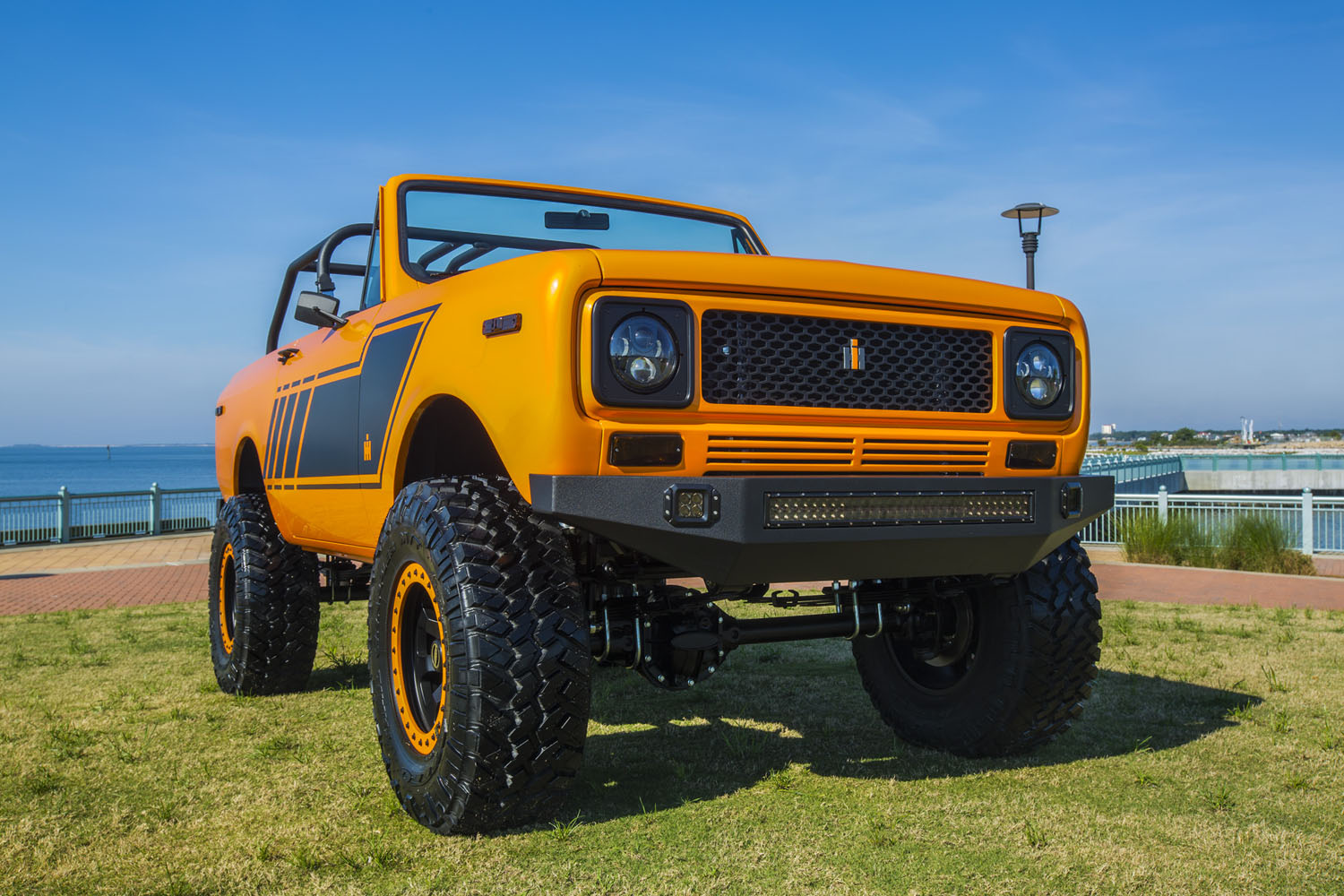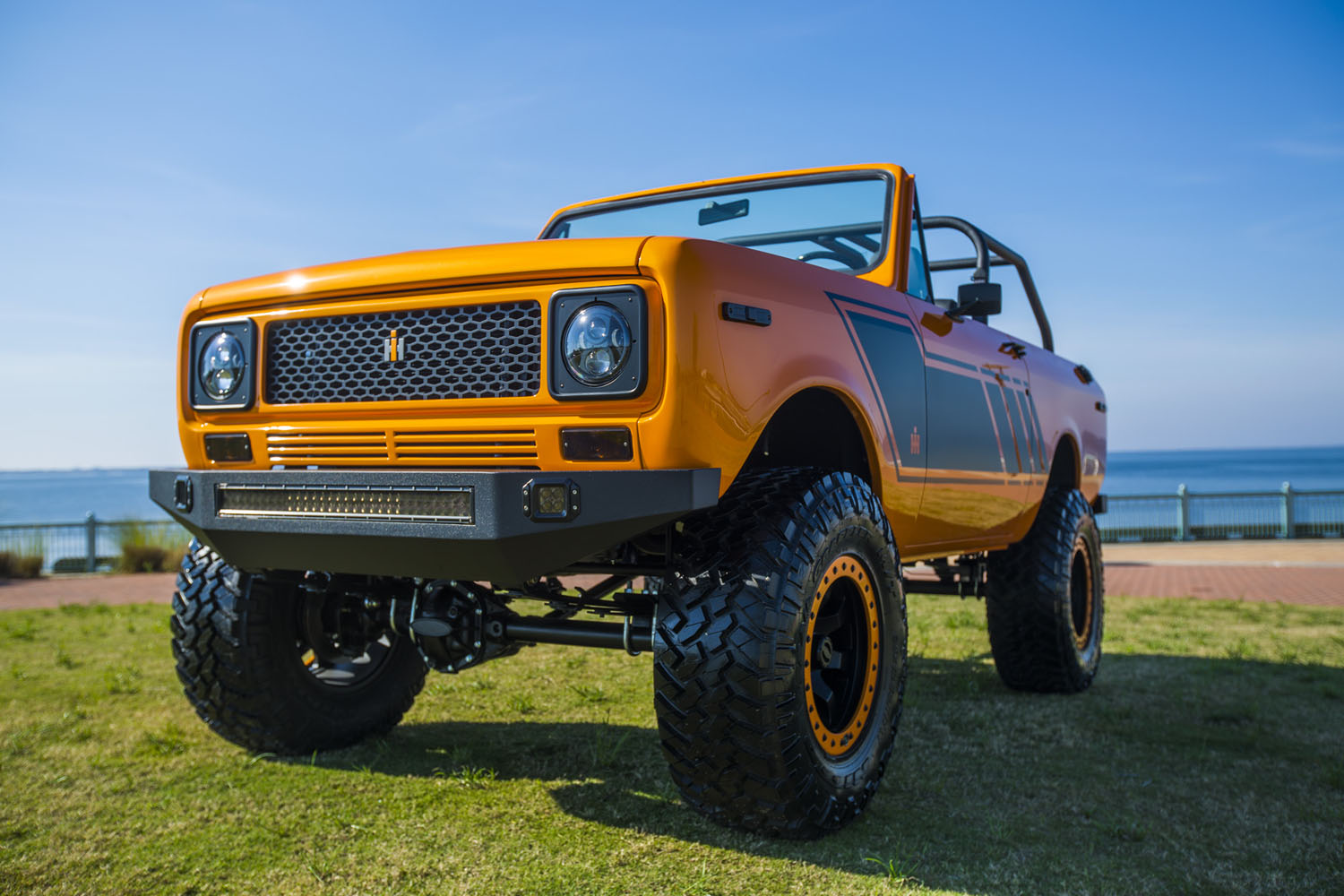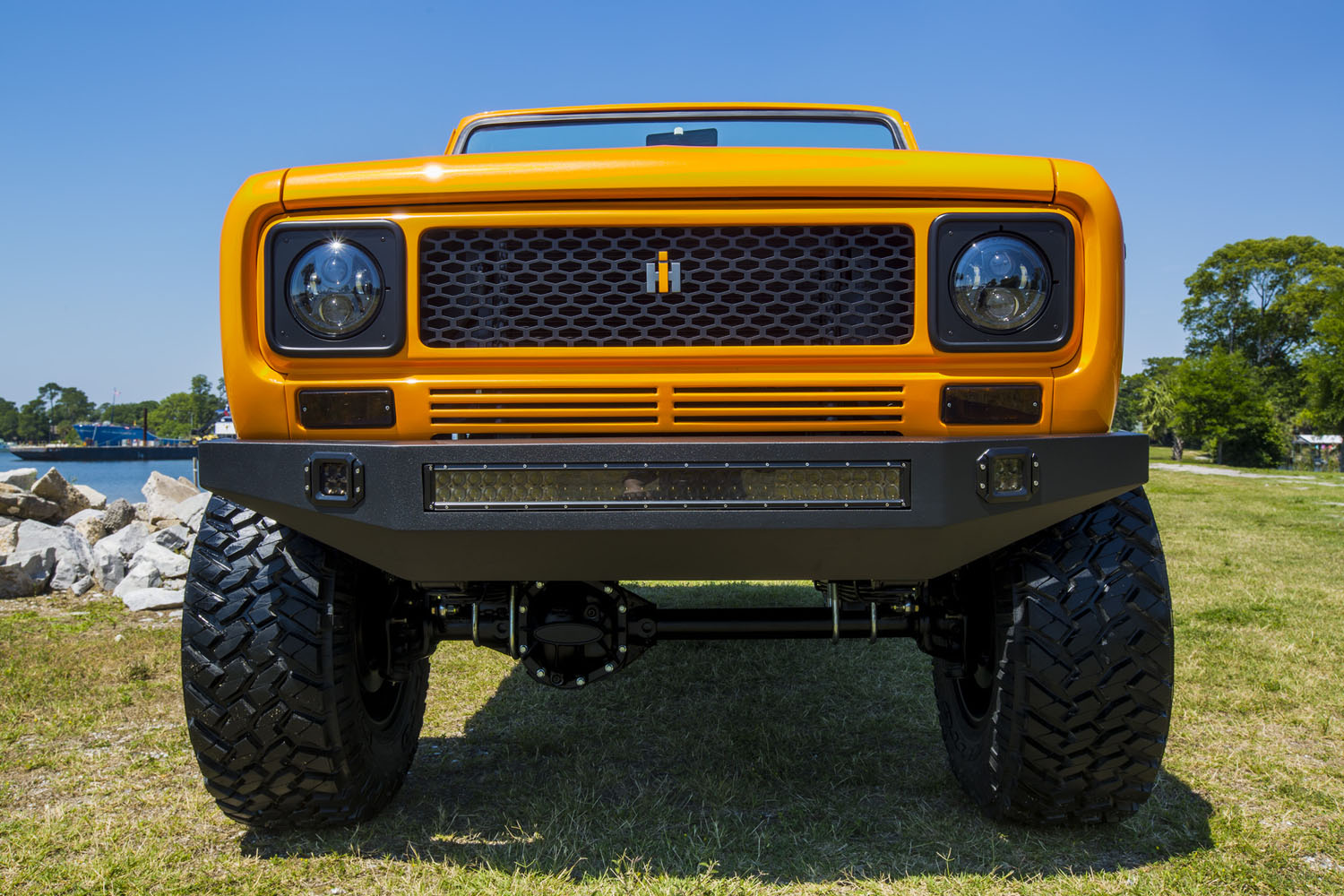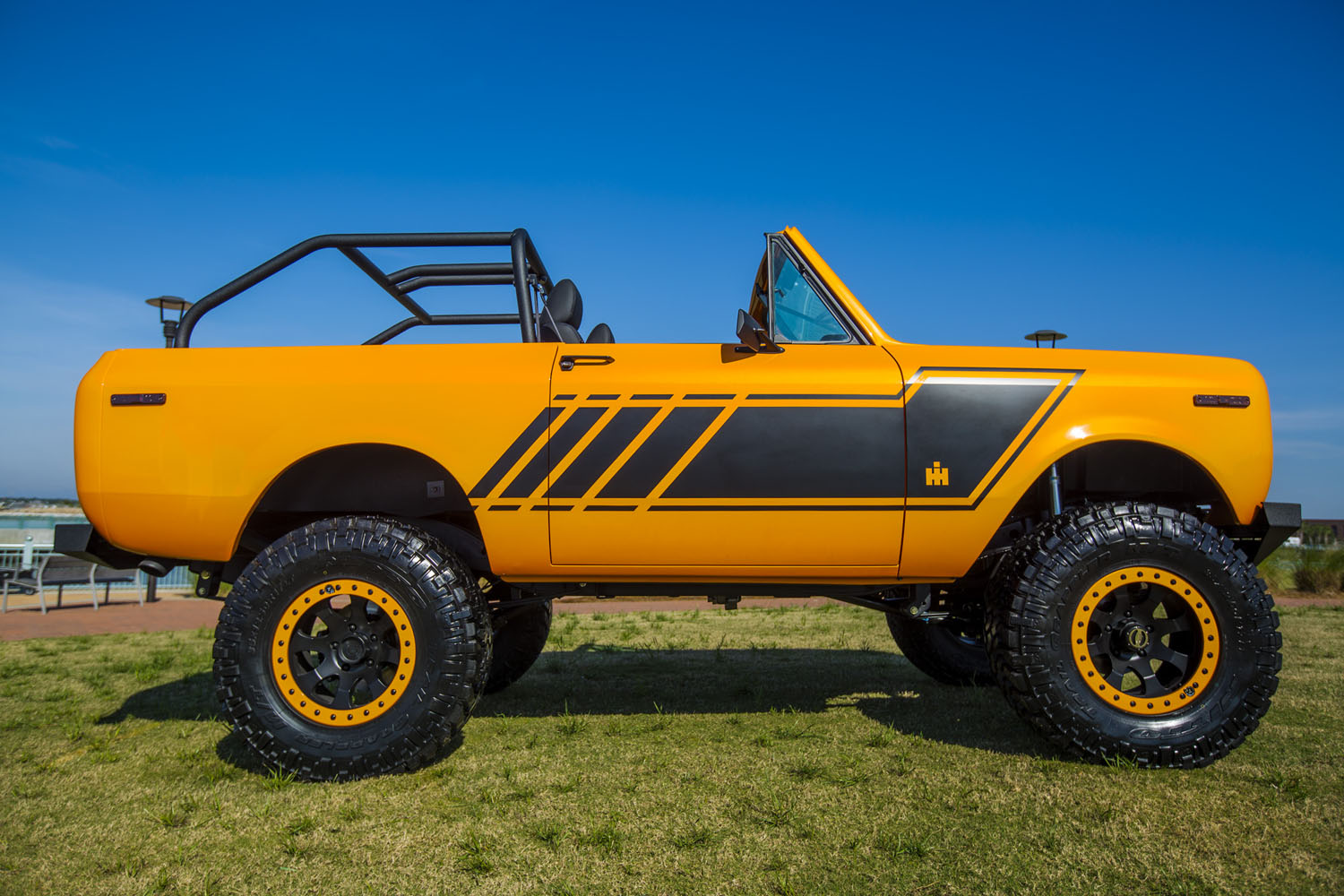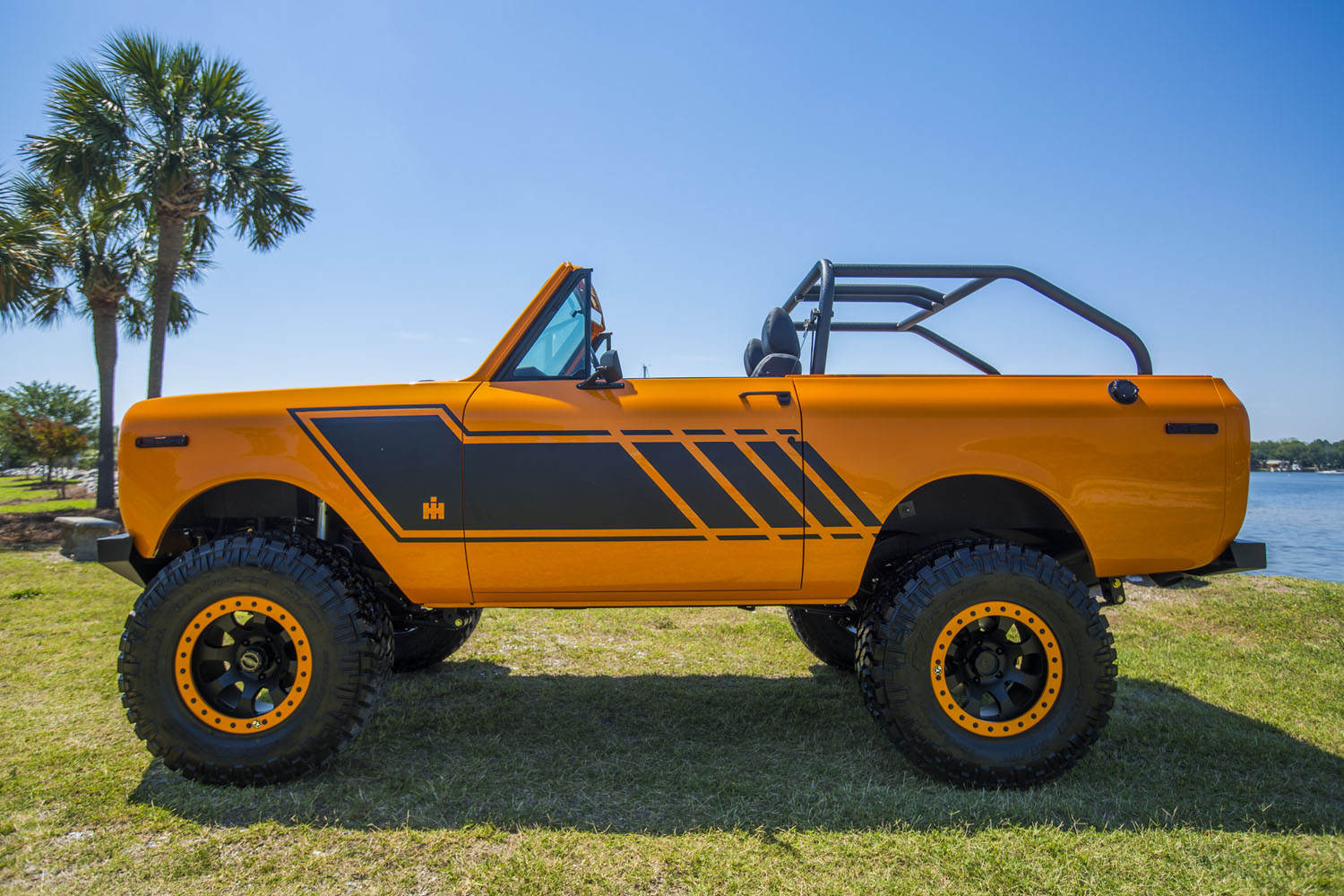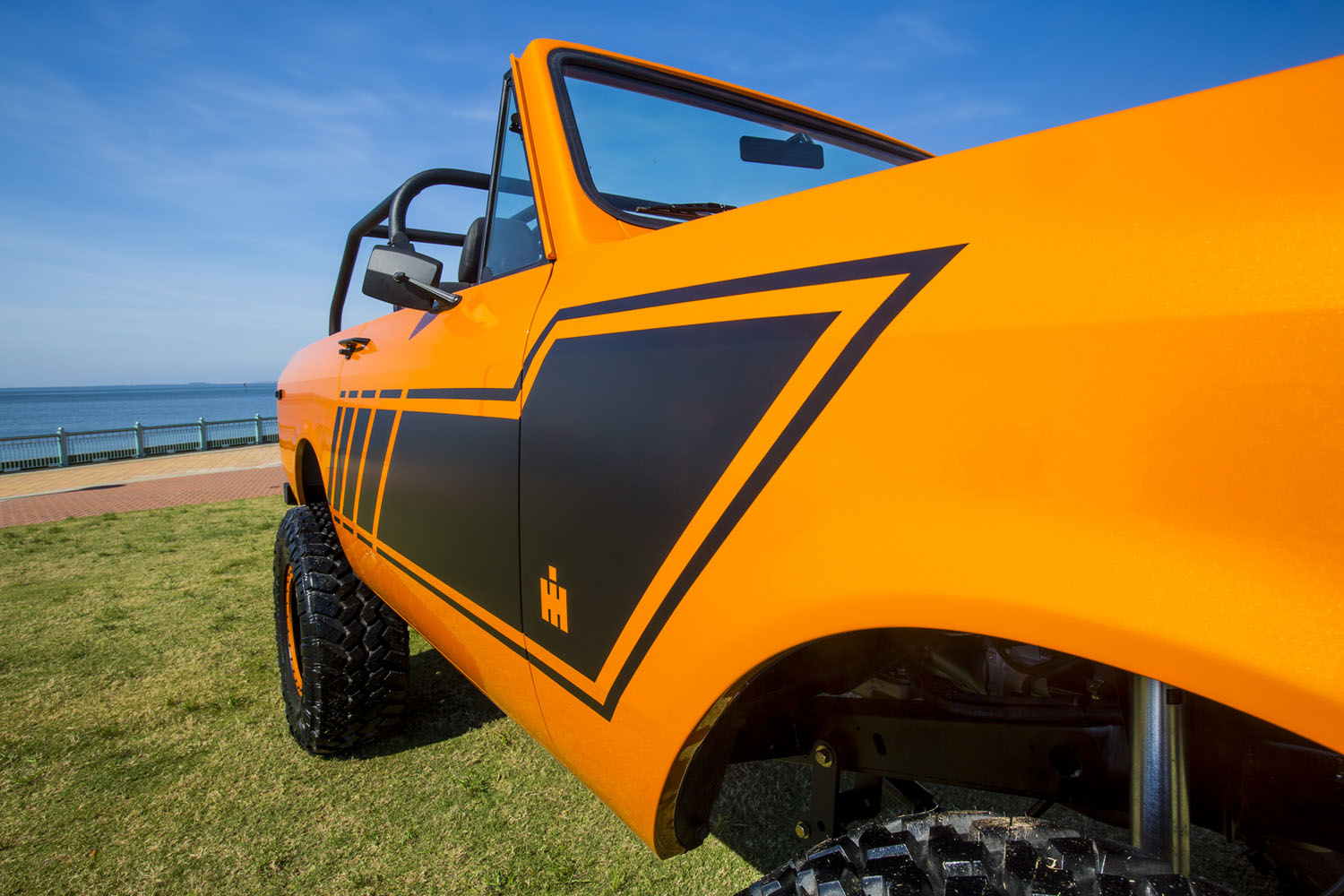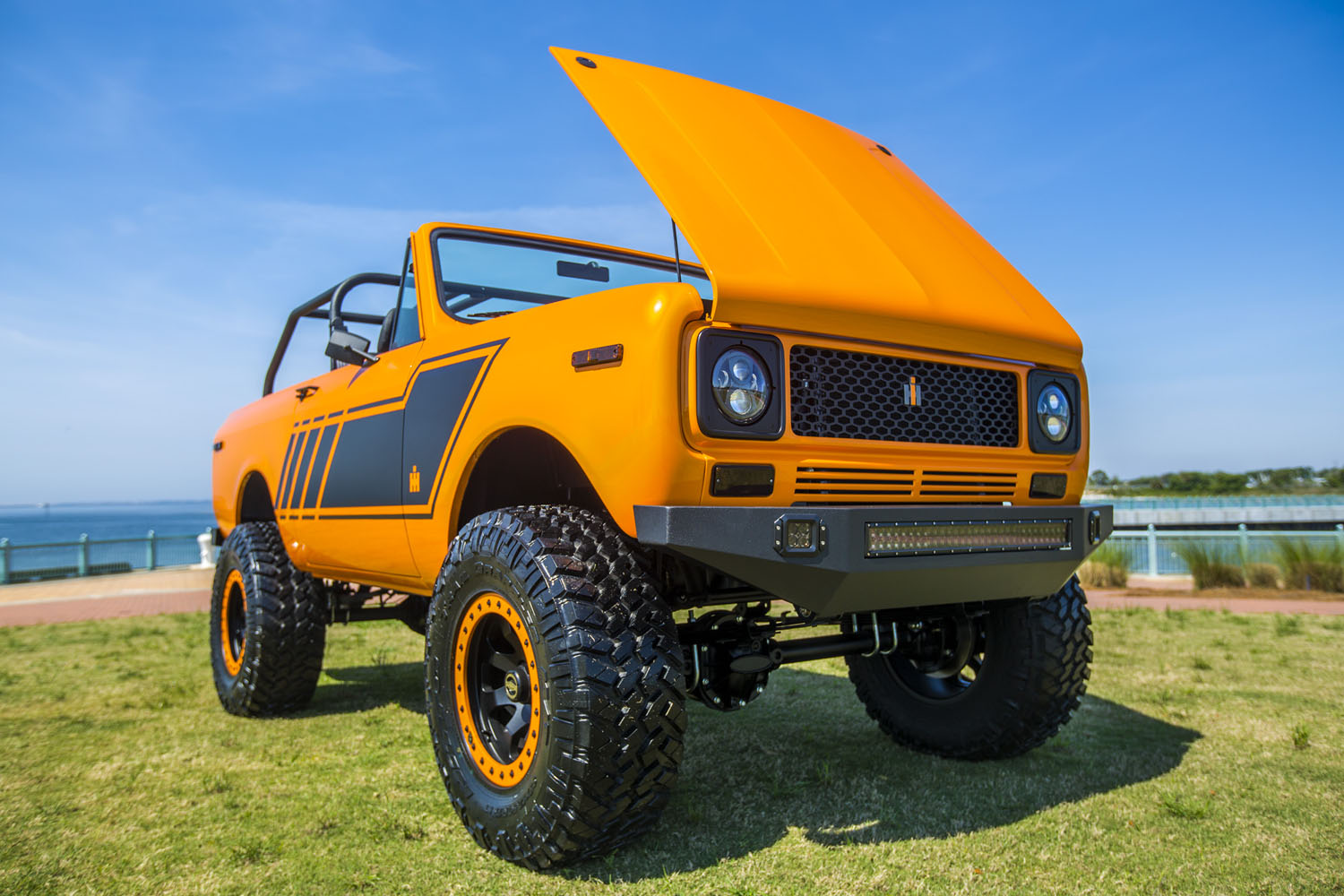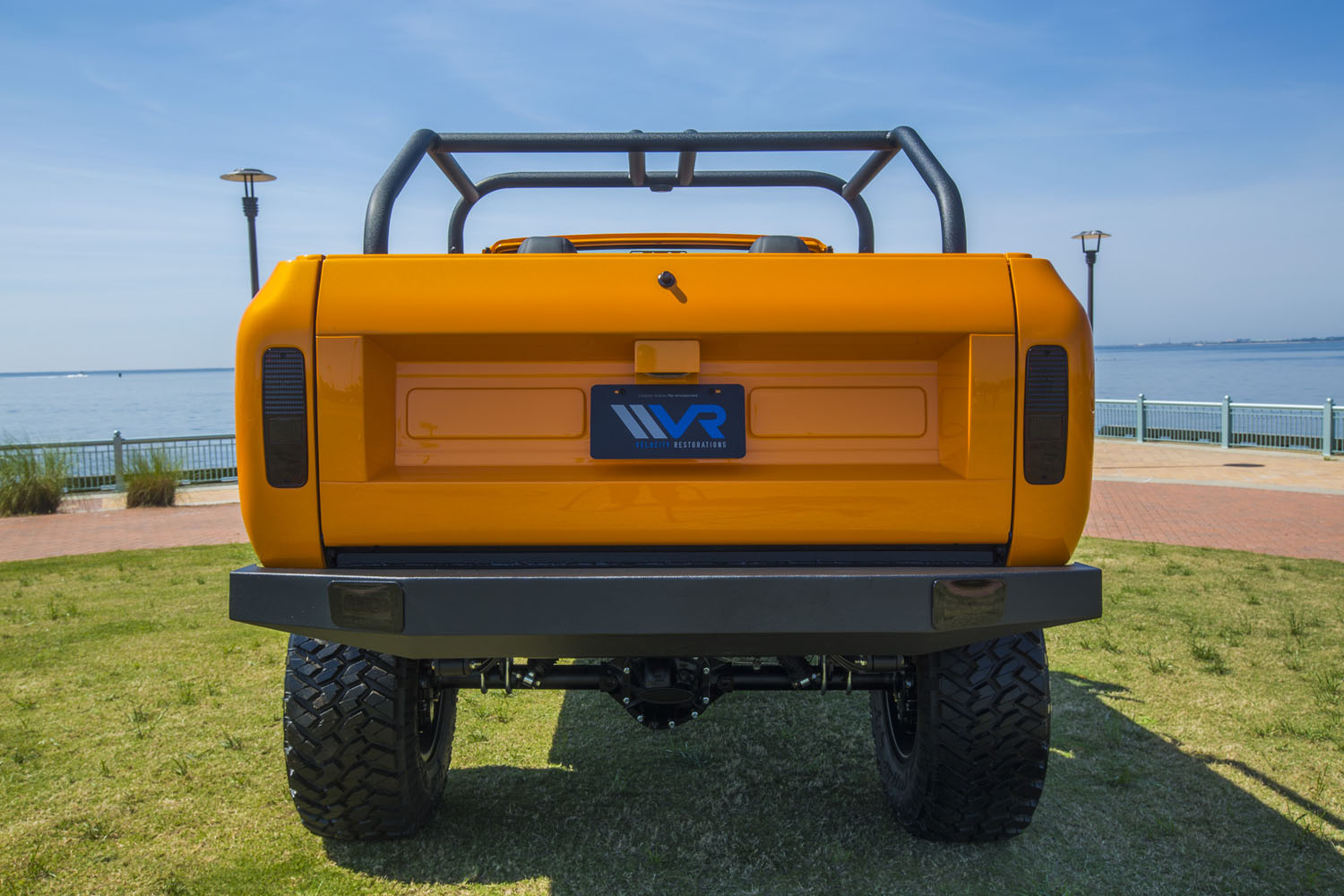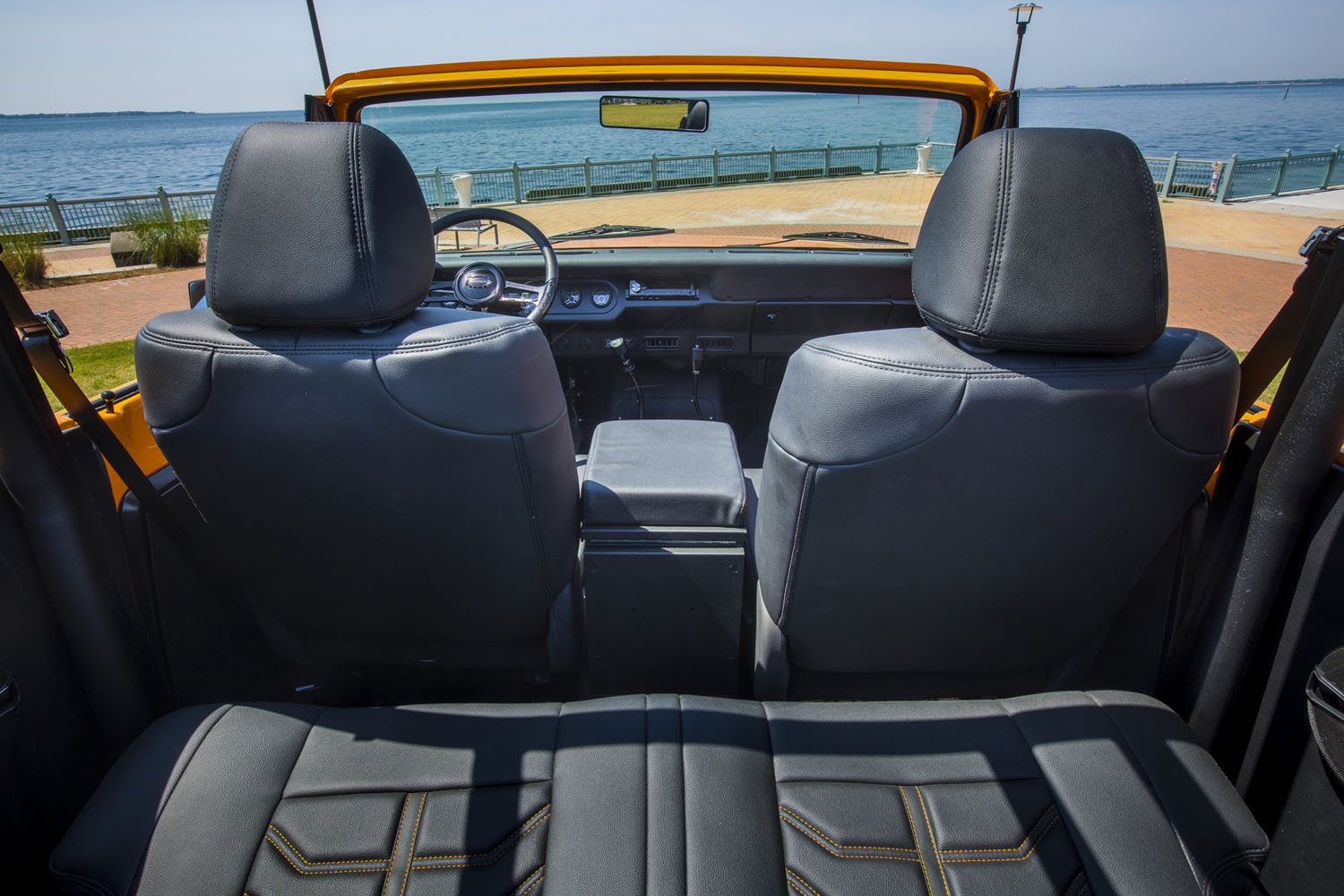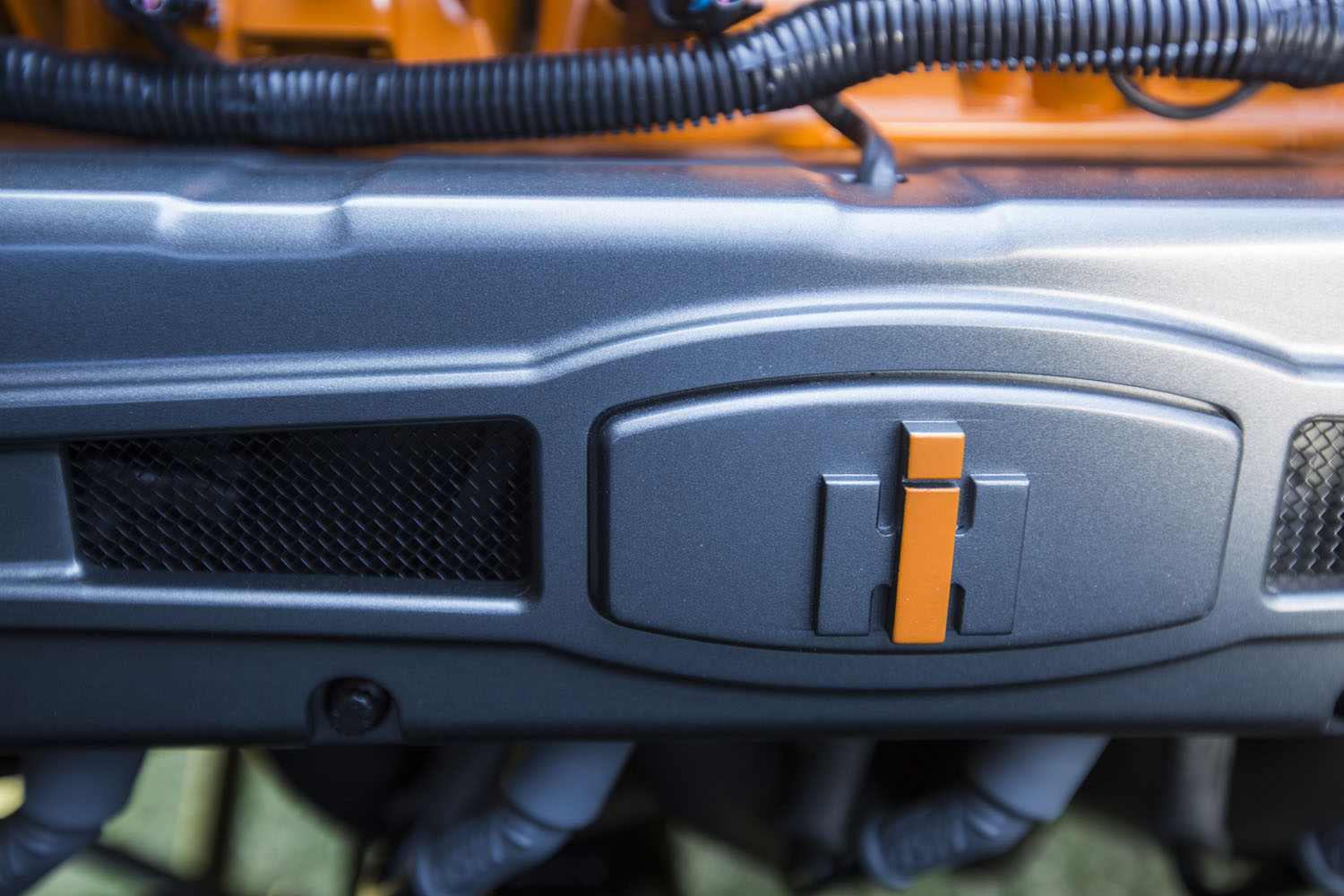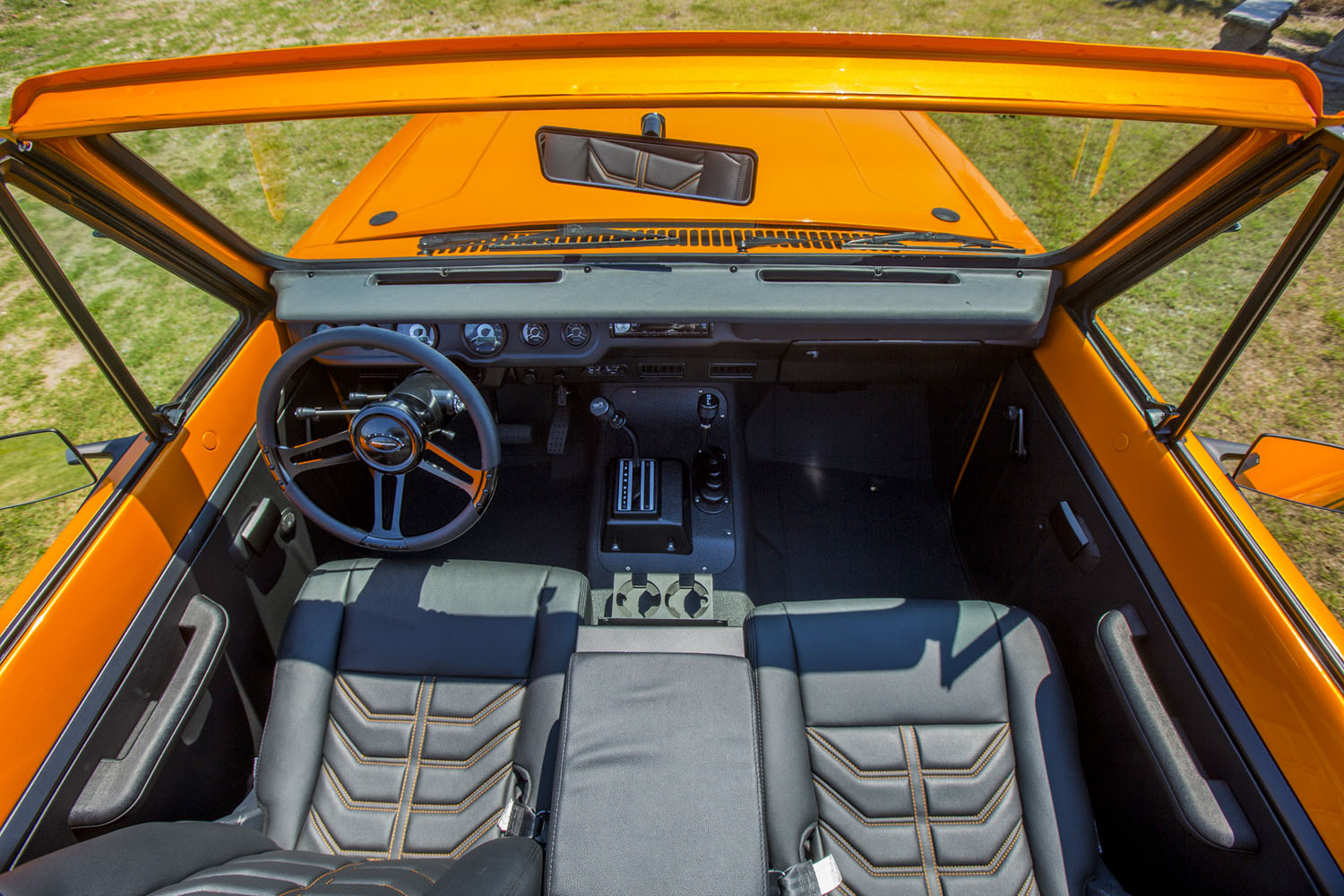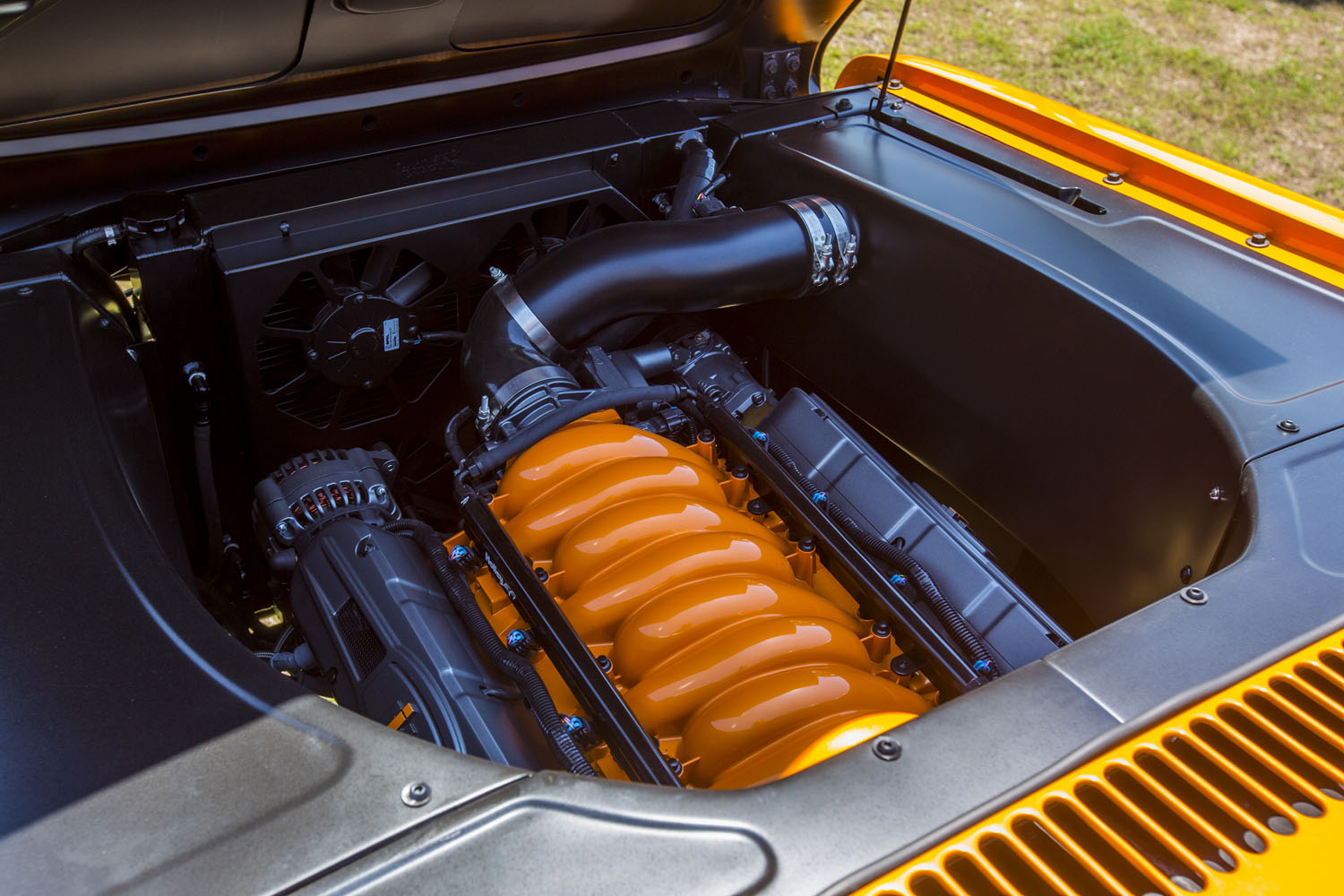 An International Scout isn't your average restoration. It also isn't the first thing you'd think of when you're planning to build a muscle truck. The parts catalog, as well as all the work to build the custom truck of your dreams, just isn't there. Yet, Velocity Restorations tackled the task and built a wondrous 1979 iteration that's ready to crawl rocks or rip streets.
Though the restoration company specializes in Broncos, a much more common muscle truck conversion, the team didn't shy away from the challenge of a Scout. The truck seems to have been taken down to the bare metal, refurbished, and then resto-modded into the machine you see before you. Beneath the orange hood lies a 6.3-liter GM-sourced LS3 V-8 that's generating 430 horsepower, all of which is backed up by a 4670E transmission.
To get the Scout to stop, disc brakes sourced from Wilwood are at all four corners, while TR Beadlock wheels and Nitto Trail Grappler tires provide the truck with real grip. To complete the Scout, Velocity Restorations added new front and rear custom bumpers, a new dash and gauge cluster, a four-point roll cage, front and rear sway bars, and the orange paint and black graphics.
Velocity Restorations has been rebuilding trucks for over a decade but has focused on Broncos during that time, which is what makes this particular Scout so sought after — and expensive. According to the company's for-sale listing, the Scout will set you back $229,000. That, for this make and model — even a Scout as good as this one — is quite an eye-watering price. Then again, you're likely to have the only muscled-up International Scout on your block, in your city, or even your state. Maybe it is worth it?
As for why Velocity Restorations does what it does, according to the company, "There's nothing quite like a vintage truck, fully restored and customized just the way you want it. It's like a blank canvas and we get to be your Michelangelo (or Salvador Dali, if that's your taste). We breathe new life into vintage trucks of all kinds."
Editors' Recommendations