Somewhere along the line, it was assumed that to leave the safety of paved roads, you needed a four-wheel drive system. Indeed, when it comes to tricky terrain, 4WD will overcome obstacles that will stump most two-wheel drive vehicles – most, but not all.
There are some 2WD vehicles that benefit from off-road essentials like ground clearance and capable tread to open a world of modest adventure and fun away from the tarmac. Ford's FX2 package is one such example, bundling all-terrain tires, a re-tuned suspension, skid protection, and a locking differential for its rear-drive Ranger pickup. While stopping short of things like torque vectoring or low-range gears, the FX2 pack narrows the gap between two and four-wheel drive. To see how narrow, we're taking the Ranger FX2 on one of our favorite trails here in Southern California.
While all unpaved, Maple Springs Truck Trail is not uniform. The initial stretch is traversable by a well-driven BMW 3 Series (we've seen it), or a truck, but as elevation rises, the rocks get larger and the sand gets deeper. Here, the Ranger's Hankook all-terrain tires plow through loose footing at speed while its off-road tuned suspension absorbs the blows of hidden rocks and aggressive undulations.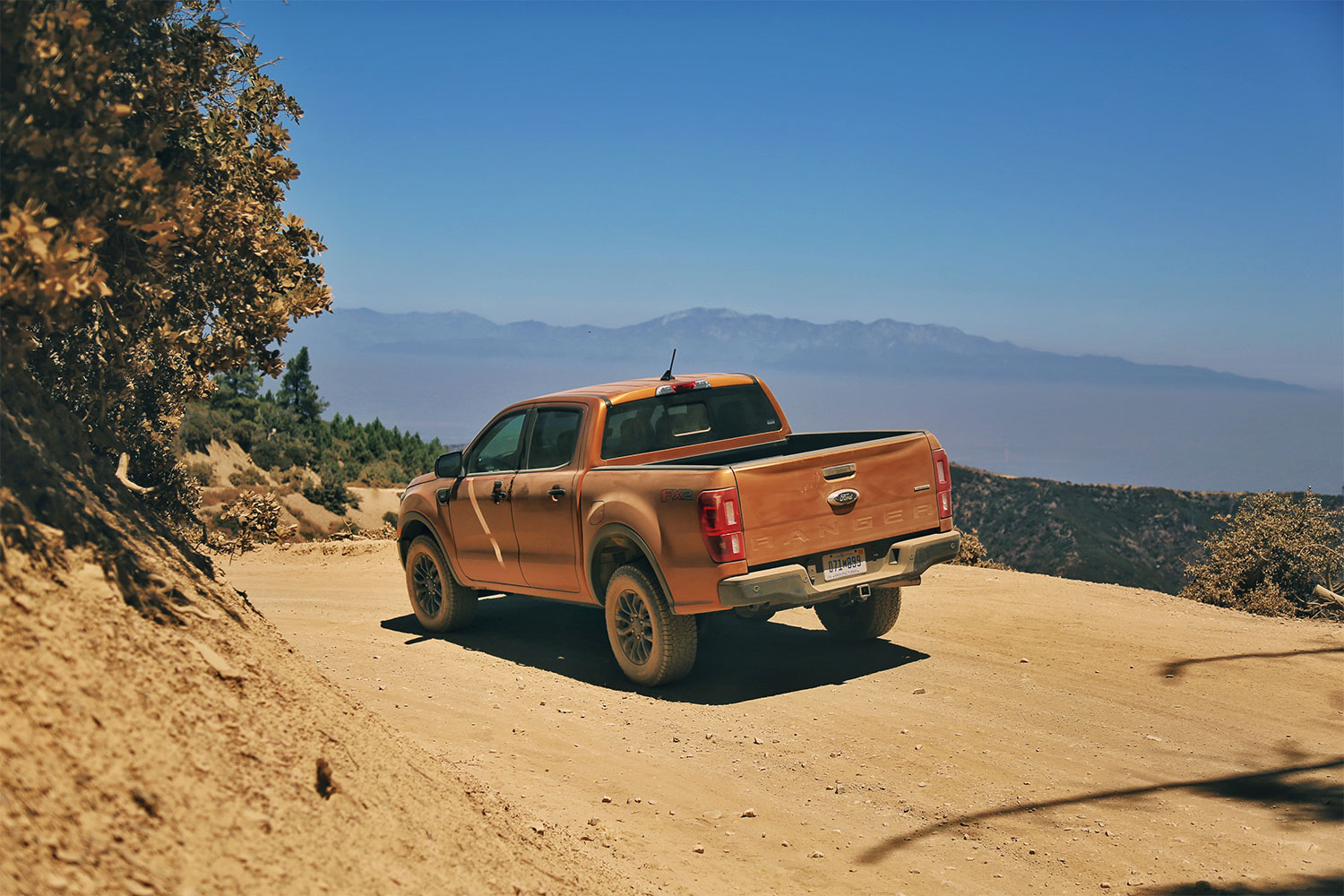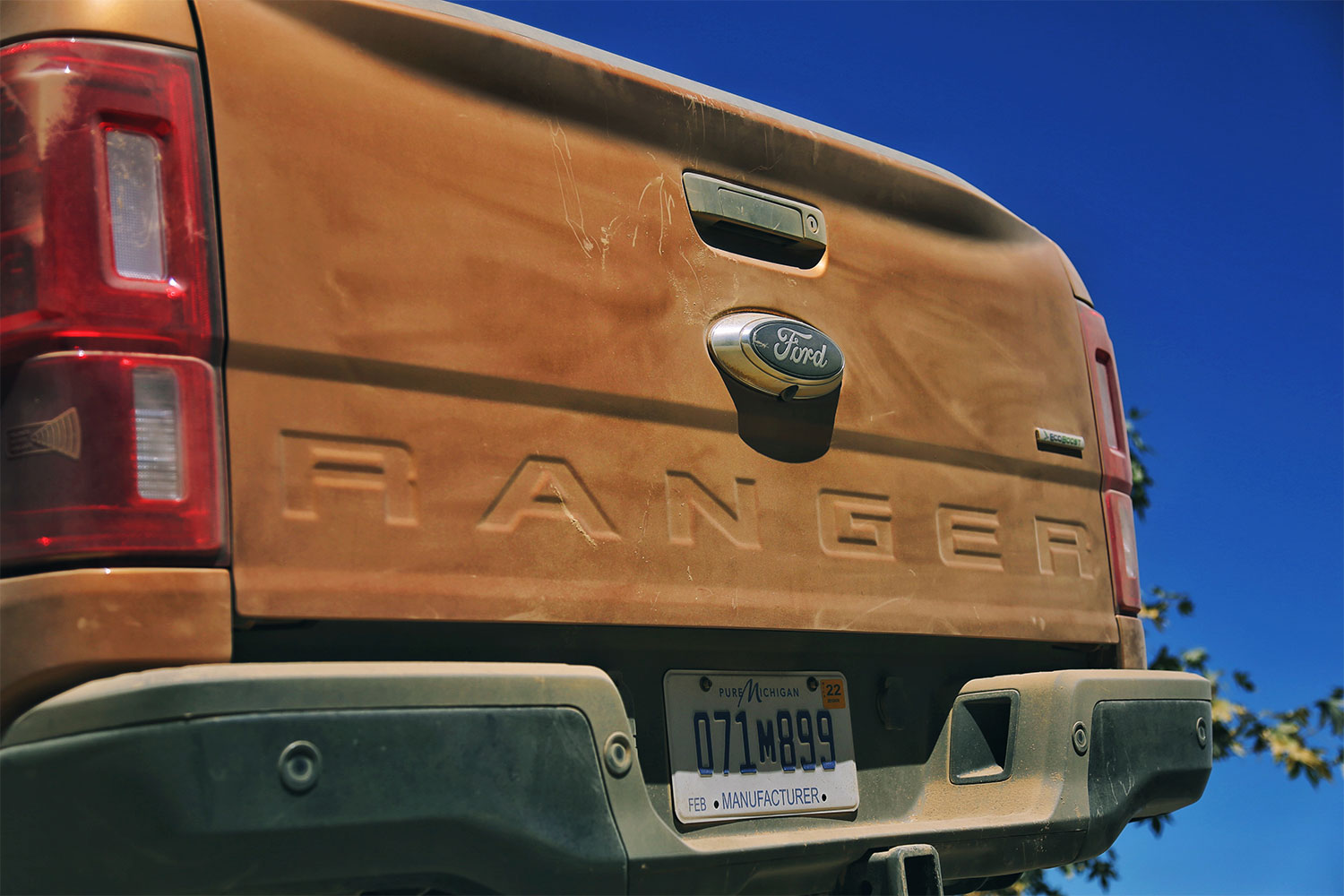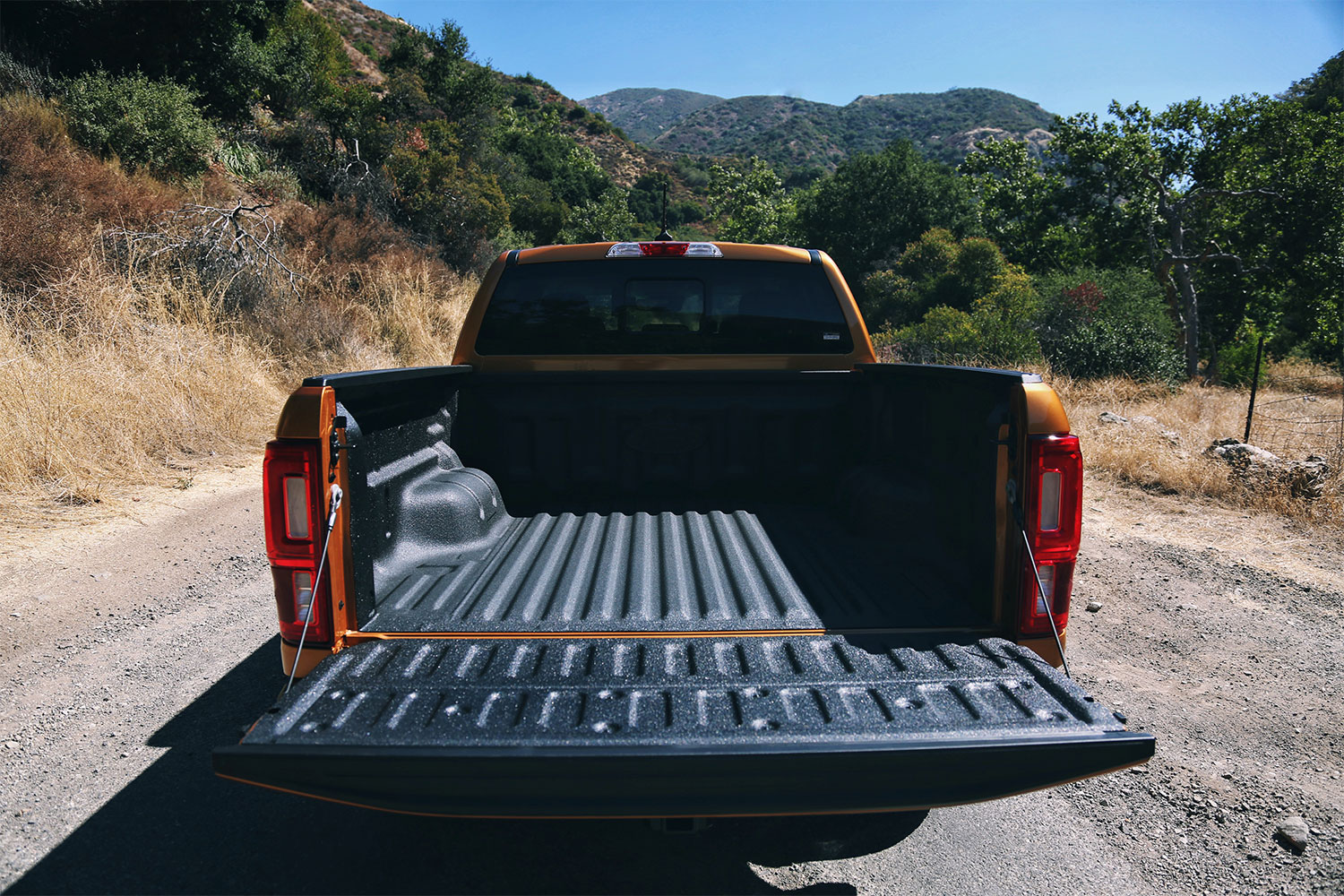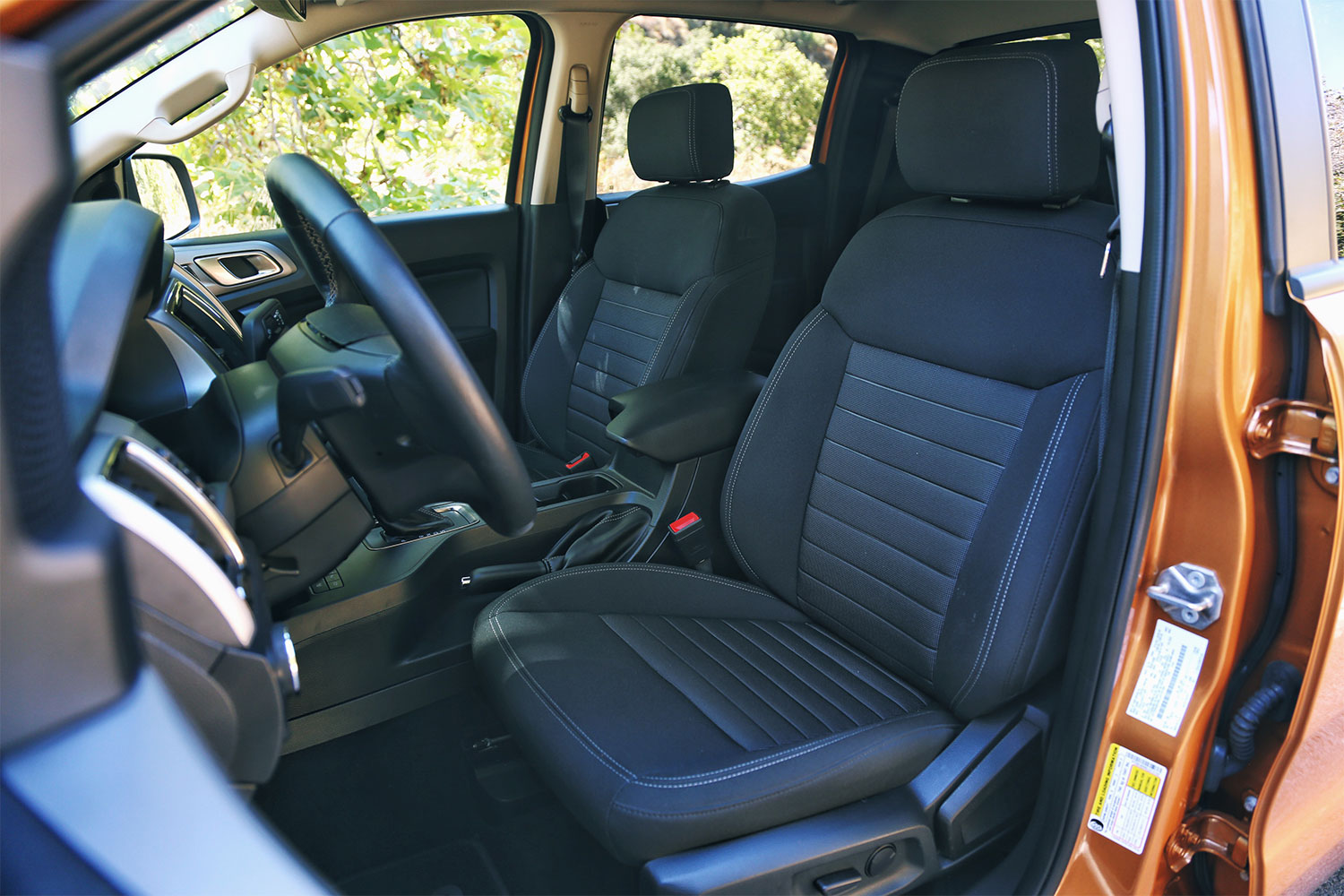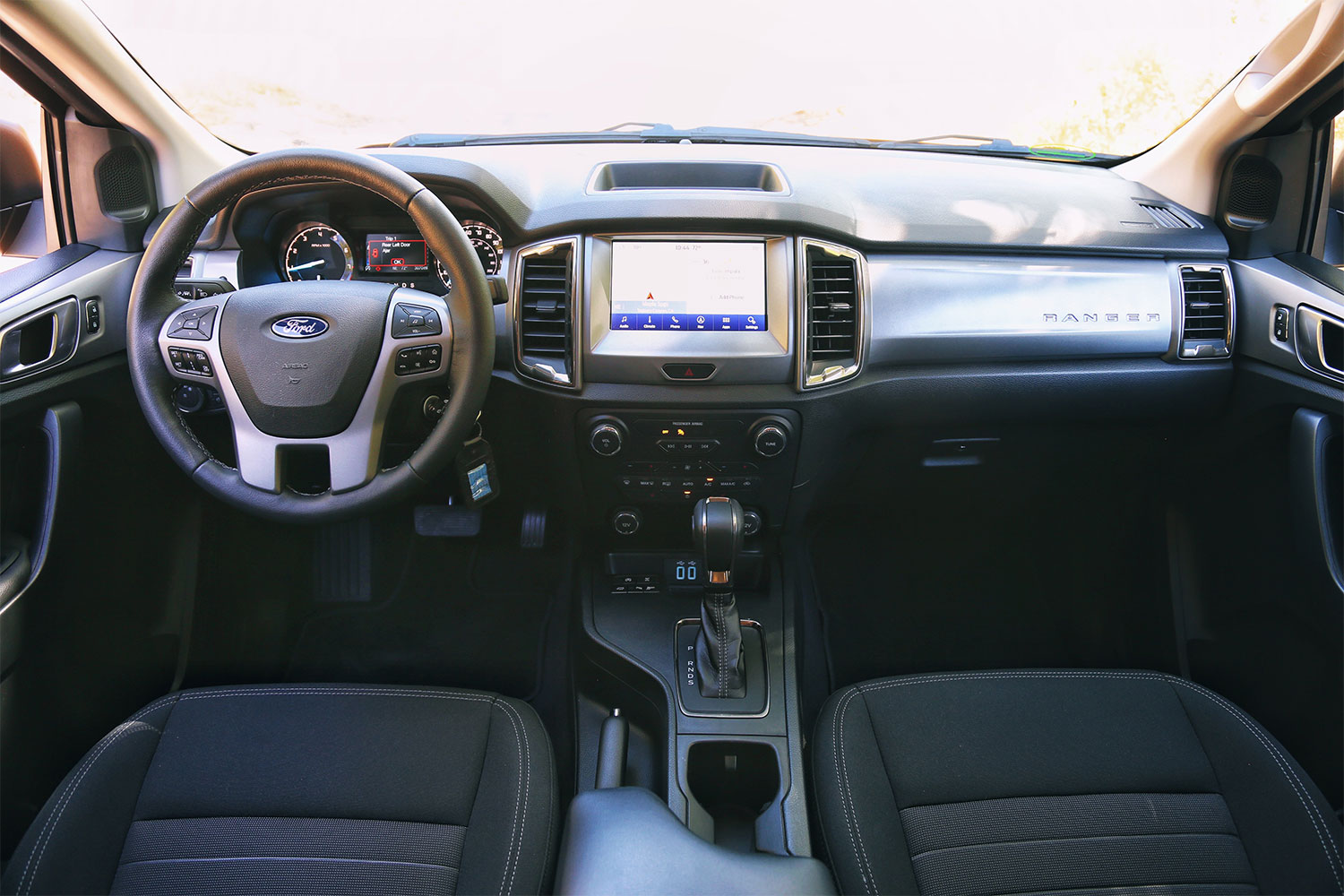 Without dedicated off-road modes, it's easiest to access the available 310 pound-feet of torque by engaging sport mode on the gear selector. With traction control disengaged, the Ranger FX2 gladly wags its tail through dusty power slides (take that, 4WD). With all systems engaged, however, the Ranger mitigates wheel slip to maintain forward momentum.
Higher up, patches of deep sand appear without warning and threaten to bog the truck. Steady throttle input lets the tires do their thing, but it's hard not to fear being stranded (a good reason to always bring a set of MaxTrax). At last, we reach the crawling section. Sand covers the ground and gathers in deeper ruts – not ideal conditions for two driven wheels.
With the rear differential locked, we forge up one slope, but hear the sound of spinning tires halfway ascended. Too ginger with the throttle. We let the truck roll backward before applying more throttle. The tires fight once more, but provide enough momentum this time to carry us to the top. If not for the Ranger's ground clearance, air dam delete, and skid protection, the "more gas" method would no doubt lead to a busted fender.
We repeat the effort on two alternate courses. The charge of acceleration works again on the first, but all strategies fail on the latter obstacle. This is a job for four-wheel drive – and we're OK with that.
Our goal of playing in the dirt has been more than accomplished, and it's easy to imagine other tasks suited to the Ford Ranger FX2. Finding a better campsite, reaching the trailhead of a hike, or exploring off the beaten path are all well within the FX2's competency.