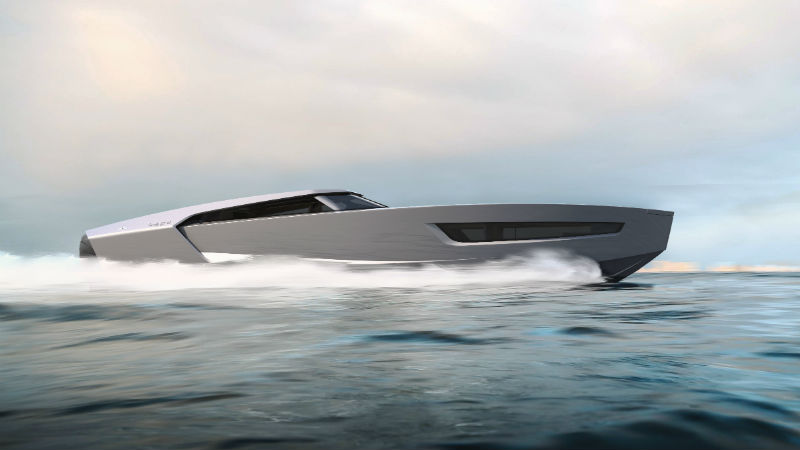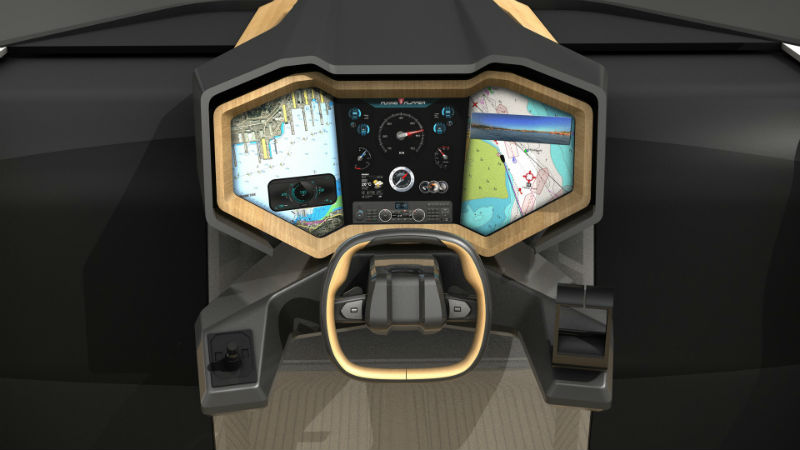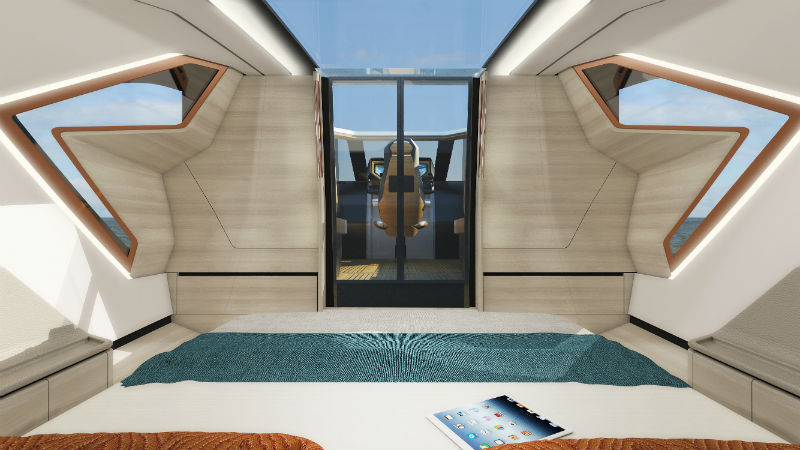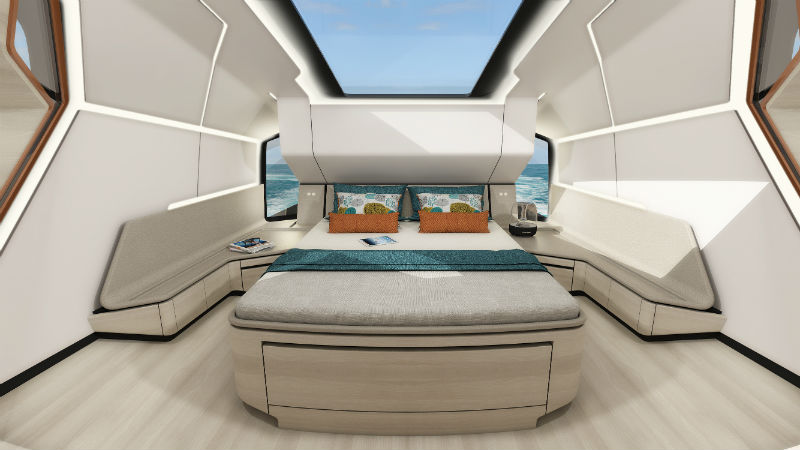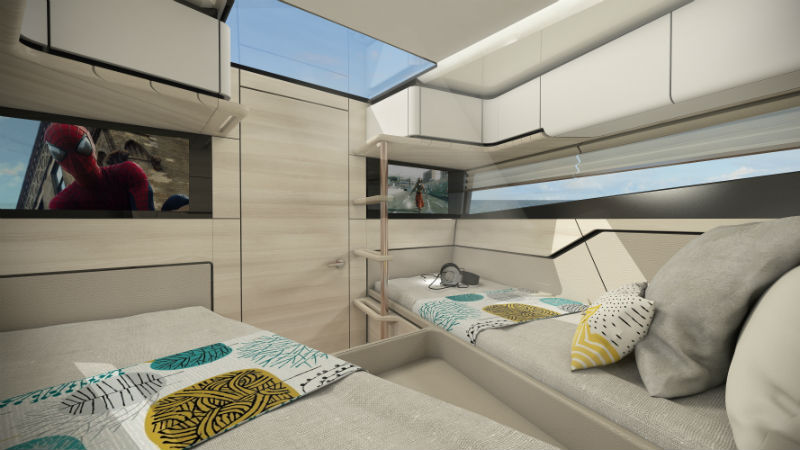 Choosing a car typically means sacrificing performance for luxury amenities or vice versa. Boats aren't much different — usually. Scandinavian boatmaker Flying Flipper is thumbing its nose at conventional marine design with the new, high-performance Superfly GT 42 that could have been pulled straight from Bruce Wayne's garage.
The aptly named Superfly GT 42, aka the Flying Flipper, pulls heavy inspiration from sports car composition and, by the numbers, it's jaw-dropping. Flying Flipper offers a variety of powertrain options, with twin 400-horsepower Mercury's standard, but the highest performance stems from triple 627-horsepower Seven Racing outboard motors. We'll do the math for you: that's 1,881 horsepower. If you're shopping in this strata of boat, it's the only way to fly. Together, the trio pushes the GT 42 to a top speed of 65 knots, or 75 miles per hour.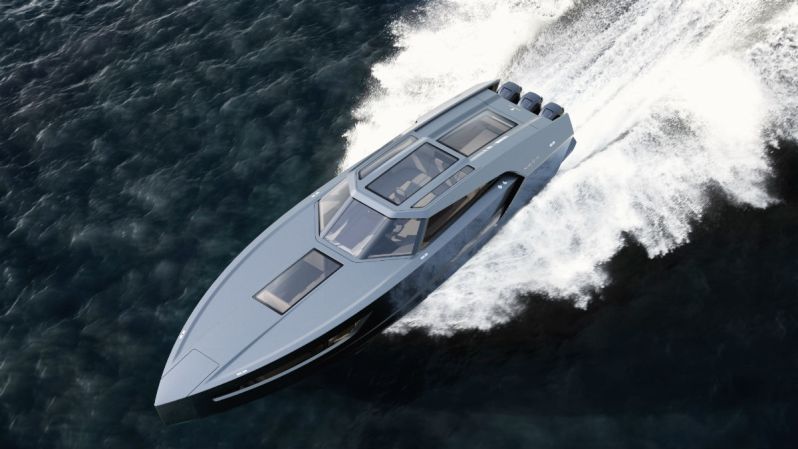 If you're an avid boater, we needn't say more. If you're not, 75 miles per hour may not sound like much when you think of cruising the fast lane in your Beemer, but, over open water, you'll feel like Han Solo making the jump to hyperspace. In addition to just the engines, that level of performance is partly thanks to a high-tech Hybrid Carbon hull and functional air scoops.
As we hinted, this isn't just another cigarette-boat-inspired marine racer. The hull encloses a sea of interior creature comforts and impeccable fit and finish. The enclosed cabin works as the cockpit, entertaining area, and living quarters. The saloon houses a spacious living area, plus a state-of-the-art kitchen with a lightweight carbon fiber countertop and dining table. A bit farther down lies the captain's suite with a king-sized bed and a full-featured bathroom. The outside deck is even large enough to entertain with a kitchen and bar. The interior is bright, open, and airy thanks to large windows and skylights throughout.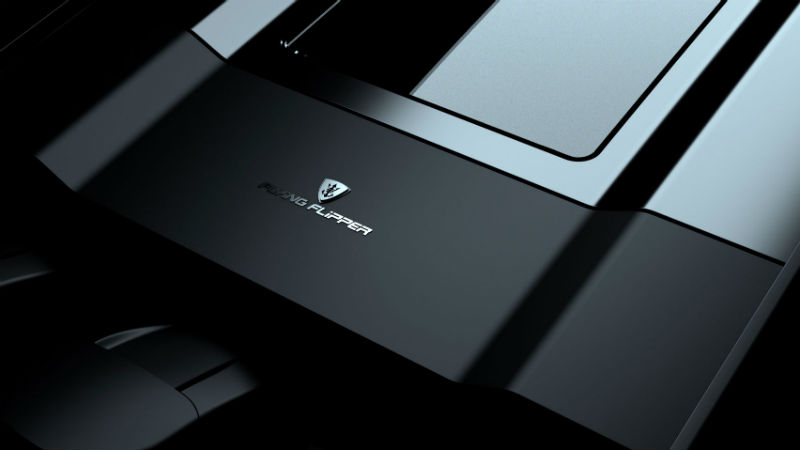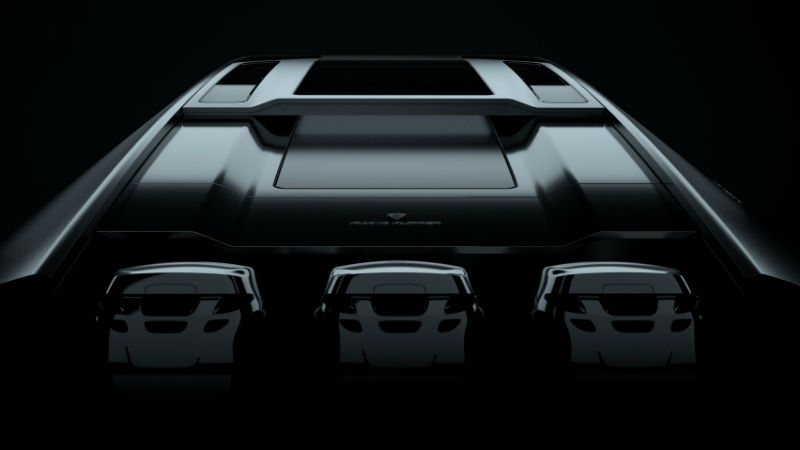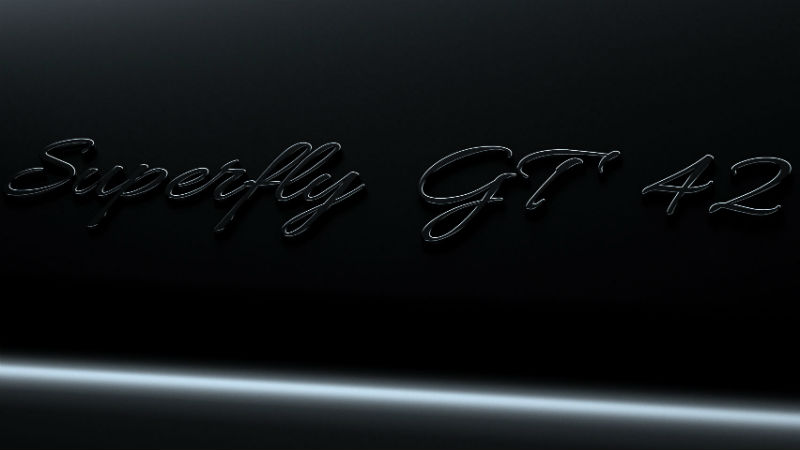 Flying Flipper's roots date back to the early '70s with Swedish boat racer and constructor Sigurd Isacsson. His legendary designs and races won numerous medals in the late 20th century. Isacsson would go on to build sport-inspired boats for the leisure craft market. His most notable innovation was a 28-degree sharp "V" hull that pioneered a new direction in sport boat design. The original Flying Flipper 30 ship was popular with the Swedish coast guard, and many original production models are still in service today.
Production of the Superfly GT 42 will be extremely limited as every craft is hand-built to each owner's custom specifications. Pricing has yet to be announced, but frankly, if you're the sort of hotshot who can shop supercar-inspired boats, you probably wouldn't care — or need — to ask anyway.
Editors' Recommendations