Your daily shower can be a boring, monotonous routine. With the right shower accessories, it doesn't have to be. An effective shower can help relieve the impacts of stress, improve blood circulation and muscle recovery after a hard workout, as well as enhance your overall hygiene.
Most people think they need a trip to the spa to get these therapeutic effects. However, with the right set of gear in your bathroom, your shower can go from a chore to feeling like an individualized spa adventure. A shower beer session is a great place to start, but since cracking open beer in the morning isn't exactly acceptable, we're here to give you some other options that'll allow you to unwind.
From comfortable, aesthetically satisfying towels, bathrobes, and bath mats to waterproof speakers and other toiletries, these shower accessories will enhance your shower experience while keeping you feeling fresh.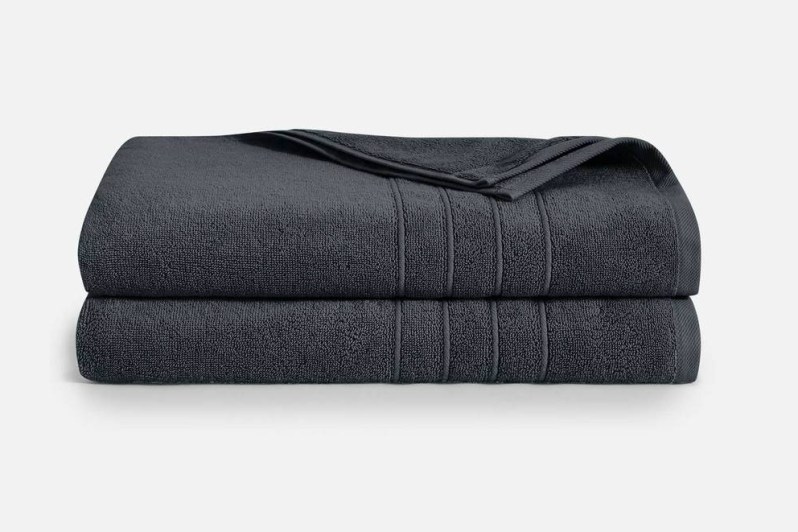 When diving into bathroom accessories, the first thing that comes to mind is towels. This is what you'll use most often when showering and grooming, and you'd be surprised just how far this simple luxury will take you. These gigantic bath sheets from Brooklinen are perfect for even the largest of men, meaning more towel for maximum coverage for everyone. Crafted from 100 percent Turkish cotton, the Mid-Plush bath sheet is an extremely soft, lightweight, and absorbent towel that will make showering less of a chore and more of a therapy session.
If you don't own a robe, you should. Not only are they great for lounging on lazy days, but a bathrobe will truly make you feel like you're living the spa life — especially with this luxurious waffle robe. Featuring a lightweight cotton build, hip pockets, a folded collar, and a great waist tie, Parachute provides a functional and comfortable fit available in charcoal grey or cream. There's also an unspoken expectation to have a matching pair of slippers.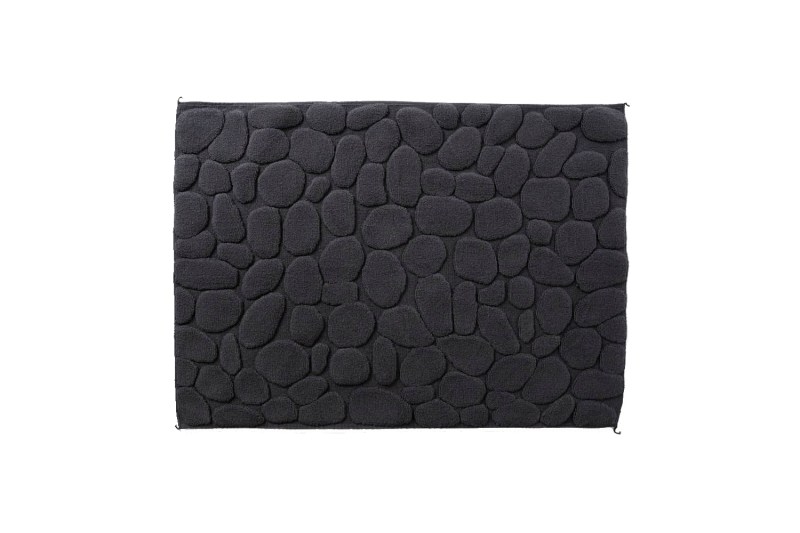 Not only will this river bed-inspired mat make your bathroom looks amazing, but it also provides ample absorbance to quickly soak up water and a padded texture that feels great underneath your feet.
Morihata Binchotan Charcoal Body Scrub Towel – $21
You definitely have a normal towel and you probably have a hand towel, but you might not own a body scrub towel. Think of this as an exfoliator for your body, because it is. The Binchotan body scrub towel also features a softer portion for sensitive skin and a coarser section for the contrary.
Morihata Binchotan Charcoal Body Scrub Towel – $21
Shop Now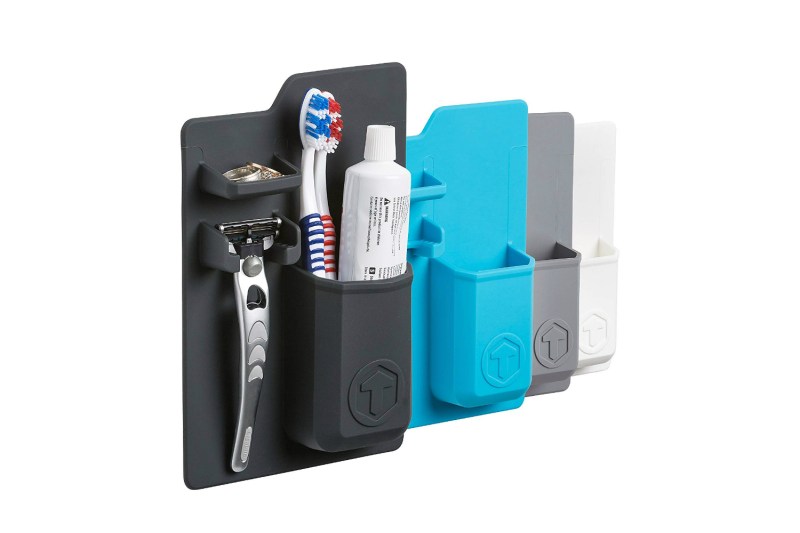 Shower organization is essential. The Tooletries silicon toothbrush holder has space for your toothpaste, a hanger for your razor, and a small shelf for important hand jewelry. The best part is its ability to attach to glass, a mirror, tile, or marble.
Shop Now
Shop Now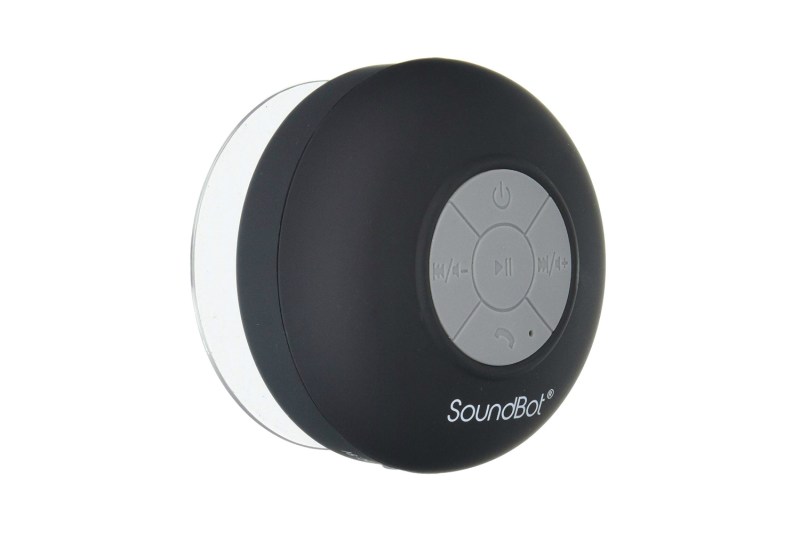 For some of us, relaxation and therapy come through sound, and there's nothing better than enjoying a nice, hot shower to the soundtrack of your favorite tunes. Soundbot offers one of the best shower speakers you can get. Take advantage of its universal compatibility, water-resistant loudspeaker, and constructed mic for use both indoor and outdoor use. All this at a price that won't break the bank.
Shop Now
Shop Now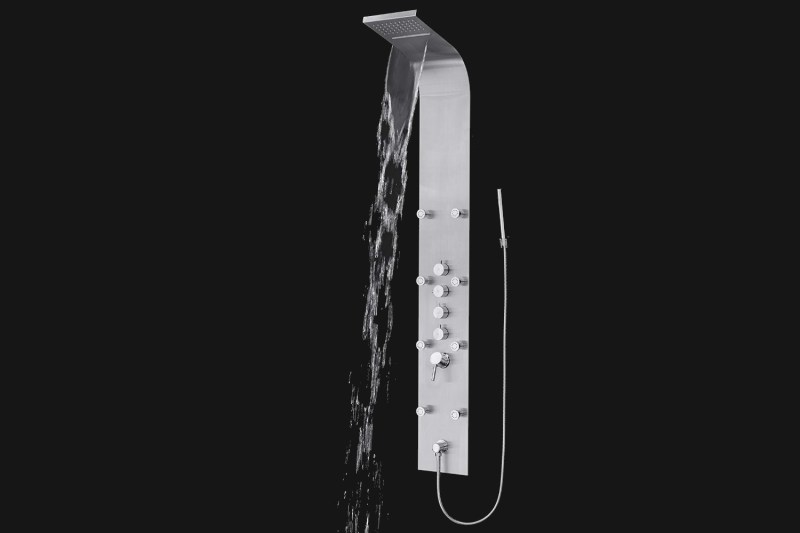 Perfetto's all-in-one solution to all of your shower needs is an awesome upgrade to an otherwise ho-hum shower routine. A shower should be a time of reflection and relaxation. Perfetto's wall-mounted shower system has built-in controls, features multiple modes, such as an overhead waterfall and multiple body sprays, and it's insanely easy to set up.
Shop Now
Shop Now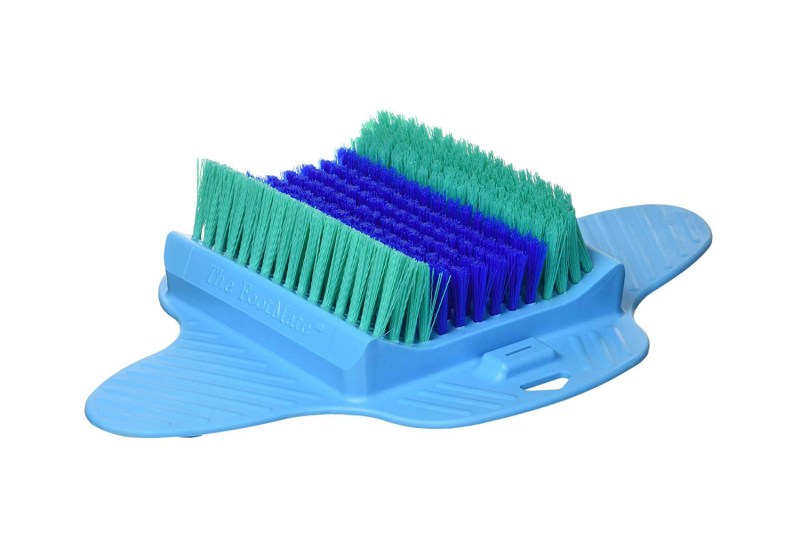 Keeping your feet happy is one way to get your day started off the right way. FootMate's massager and scrubber suction to your shower floor so you can just stand on it and let the system go to work. The systems scrubber cleans areas that most foot cleaning products couldn't even fathom, and also helps with blood circulation, leaving your feet soothed so you can feel better from the ground up.
Shop Now
As we mentioned before, a shower beer is a great way to relax and take stress away from a long day. But, where do you put it? It's risky to place your beer on just any ledge, as you risk water contaminating your drink. For this, we give you the Tooletries shower beer holder, a silicone holster that grips securely to most bathroom textiles, such as tile, glass, or marble. There are no suction cups you have to worry about and there is a drainage system to make sure beer and water don't collect in the holder. Just get you water started, slap the shower beer system on a wall, and elevate your shower beer routine for the best.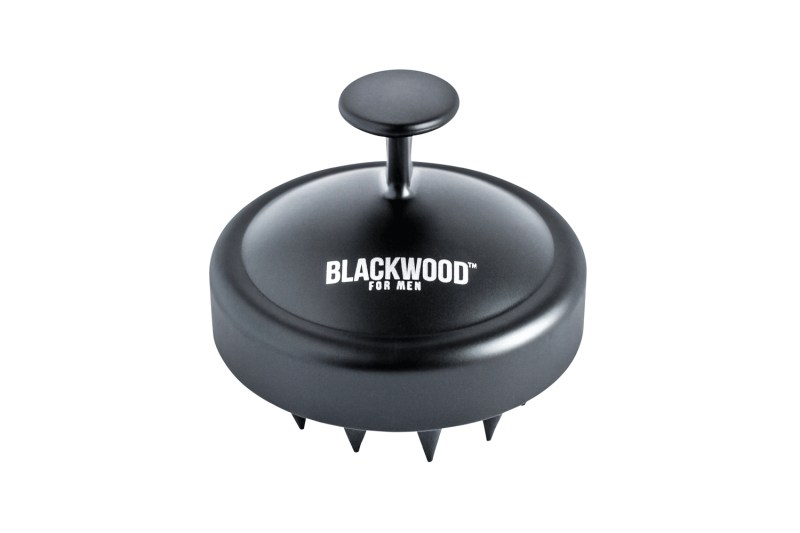 Have you ever wondered what a head massage would feel like when taking a nice hot shower? Well if you have, Blackwood's scalp massager is constructed with a hypoallergenic silicone material that reduces the risk of dandruff and increases circulation. Use this massager to apply your shampoo and conditioner for an extra-deep cleaning of your hair and leave the shower feeling refreshed and ready to use your brain power.
Shop Now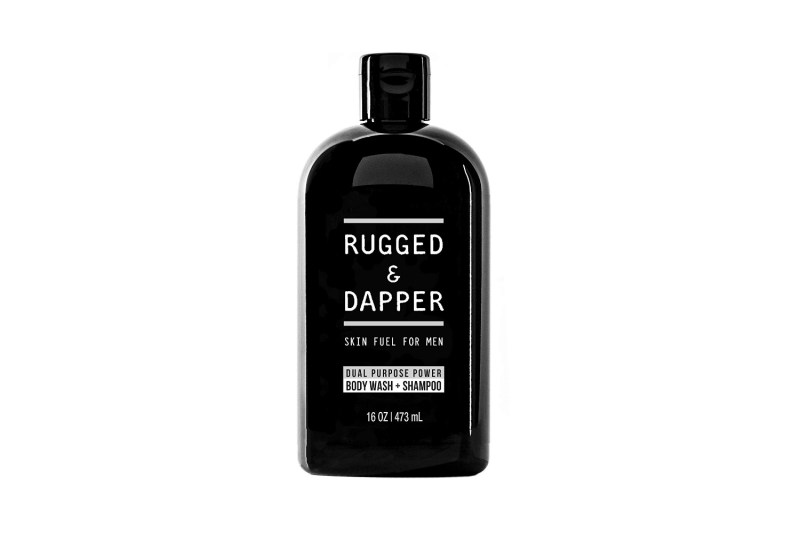 This dual-purpose formula is teeming with refreshing ingredients such as olive, borage, oregano, tea tree, and rosehip oils that are strong enough to tackle dirtiness from your scalp to your toes. It will leave your hair feeling soft and supple without stripping it of all the natural oils you need while putting off a pleasing, masculine scent.
Shop Now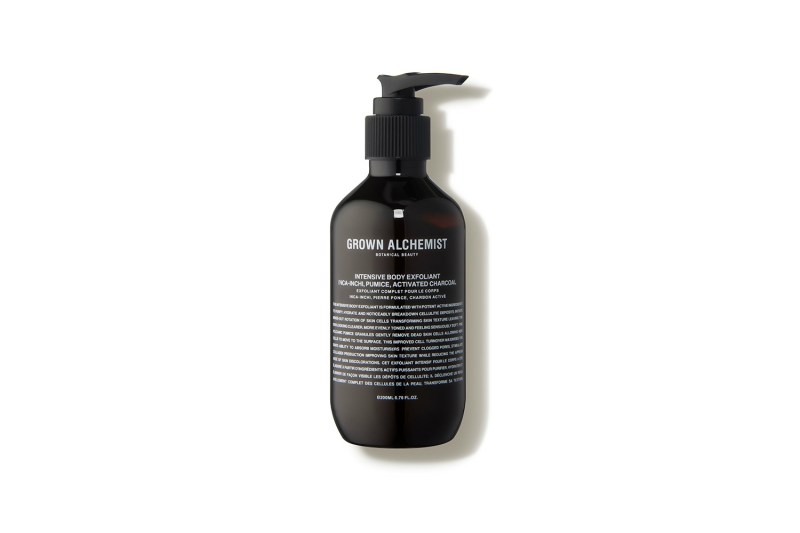 Exfoliating your skin is a great method for staving off unwanted toxins. By using activated charcoal, caffeine-rich guarane, and Omega vitamins to draw out and scare off pesky bacteria, Grown Alchemist's body scrub is ideal for hydrating aging and dry skin, as well as protecting against acne, oiliness, and ultimately providing you with smooth, healthy skin.
Aqua Notes Waterproof Notepad – $9
Sometimes a man's best ideas come to fruition in the shower, and it's a shame when those ideas go to waste. For those critical moments, the Aqua Notes waterproof notepad is there to take down all the unique epiphanies that come to mind. You can use the notepad to organize your thoughts, lay out the itinerary for the day, or simply keep your creative juices flowing with a drawing or haiku.
Aqua Notes Waterproof Notepad – $9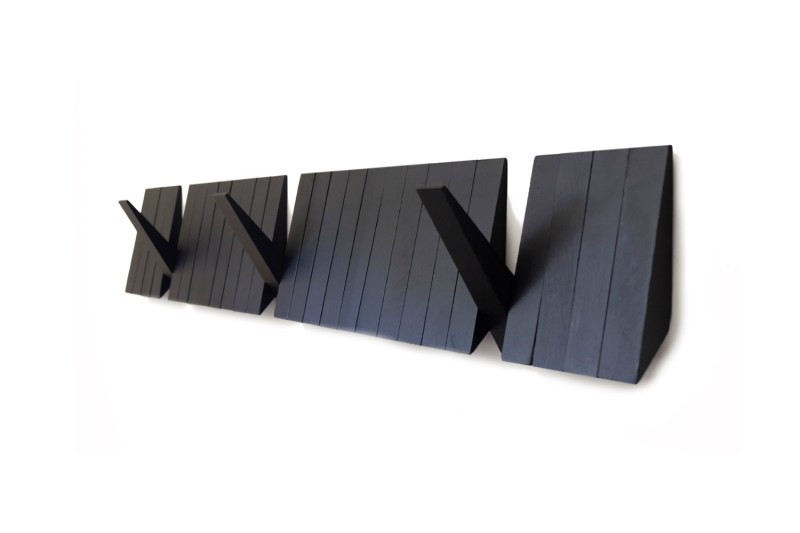 Every refined man needs a towel hanger to match. This switchboard hanger from I Love Handles boasts a beautiful modern design of 25 triangular wood hooks that will fold down when in use, and retract against the wall when not. This supplies you with plenty of versatility in the bathroom, whether you're hanging up towels, your bathrobe, or the next outfit you're going to wear.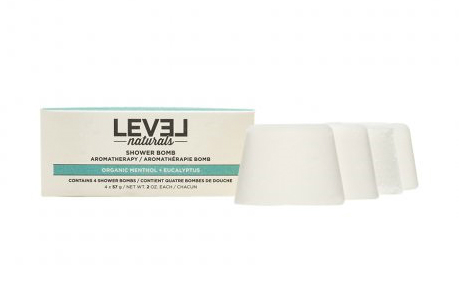 Even if you don't have a spa set up at home, your time in the shower should give you the same effect if you're doing things right. To round out our collection of best shower accessories, Level Naturals shower bomb offers an aromatherapy treatment that releases a menthol- and eucalyptus-infused steam when exposed to running water. This invigorating solution helps open your sinuses, refresh your skin, soothe your muscles, and reset your mind before or after a busy day at work.
Editors' Recommendations