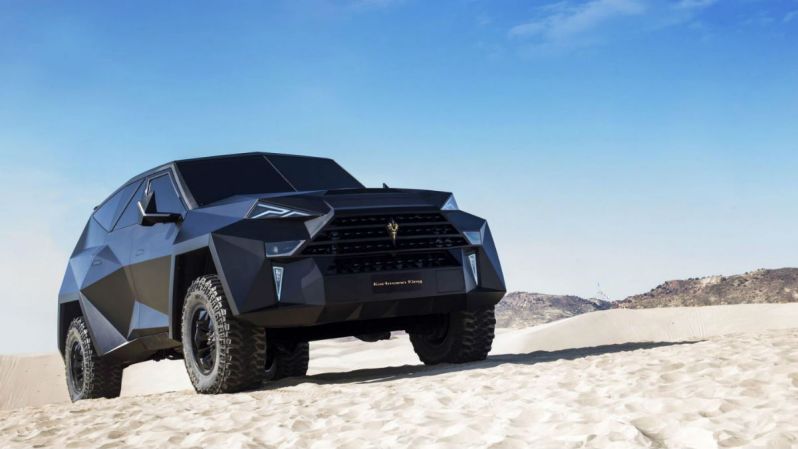 Have you ever looked at your boring old SUV and thought, "This would be a lot cooler if it was bulletproof?" Unfortunately your dad-mobile isn't Batmobile material, but the Karlmann King is.
Billed as a "ground stealth fighter" and an "unprecedented visual feast," the Karlmann King originally made its debut at the 2017 Dubai International Motor Show. However, we're taking the time now to marvel at what would be the ultimate ride for a super hero (or villain — we don't judge).
An intense video — that plays less like a commercial and more like a James Bond film trailer — shows the Karlmann King racing through the open desert and the streets of Dubai. However, if you're planning on a high-speed chase, you're going to have to keep it relatively within the speed limit as this hulking beast, which clocks in at over 9,920 lbs, only has a top speed of 87 miles per hour.
While many of the Karlmann King's specs come standard, this behemoth is custom-made to each client's needs. The exterior is comprised of carbon fiber and steel, which is already pretty impressive, but if you need a little extra protection for saving the world (or your villainous pursuits), then you can splurge on the bulletproof option.
The exterior is an uncompromising, black, angular shell, but the interior allows for more freedom of choice. Karlmann teases several unique colorways (that you can peep below), each of which is flashier than the next.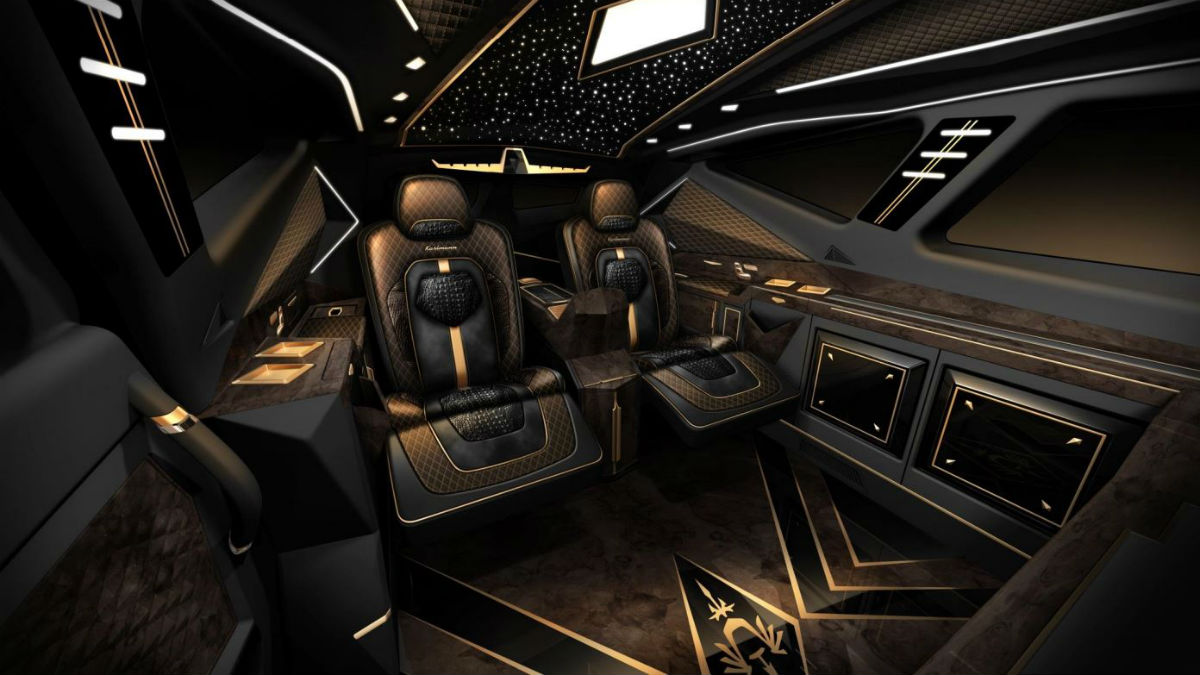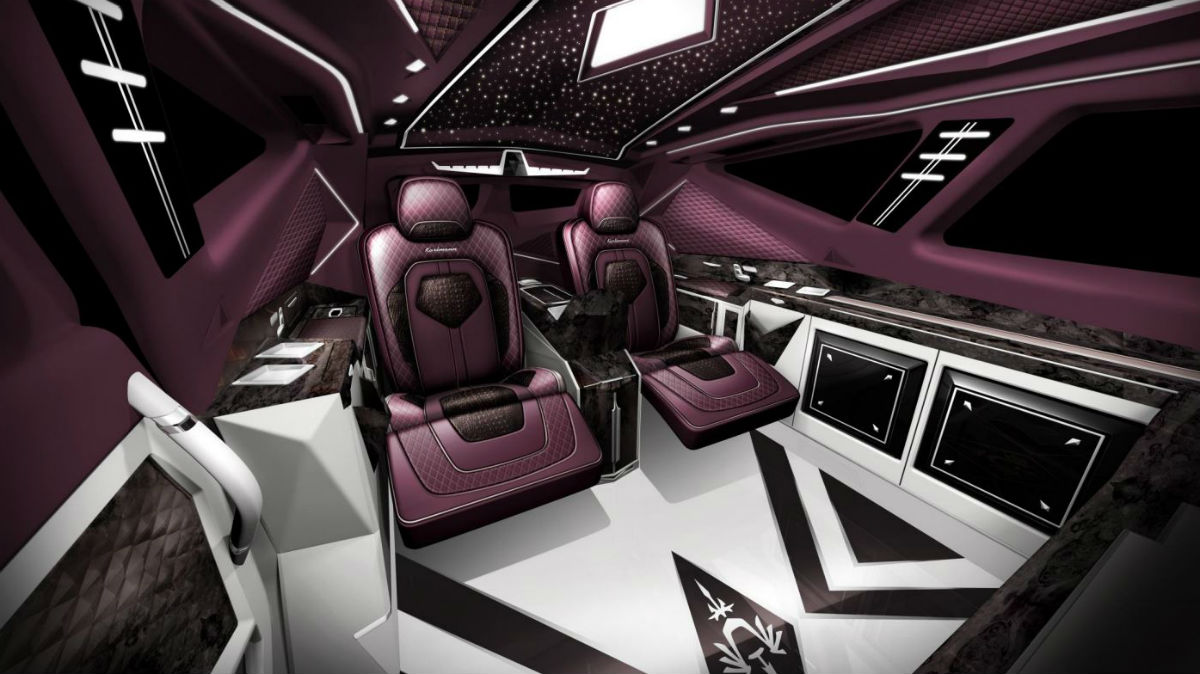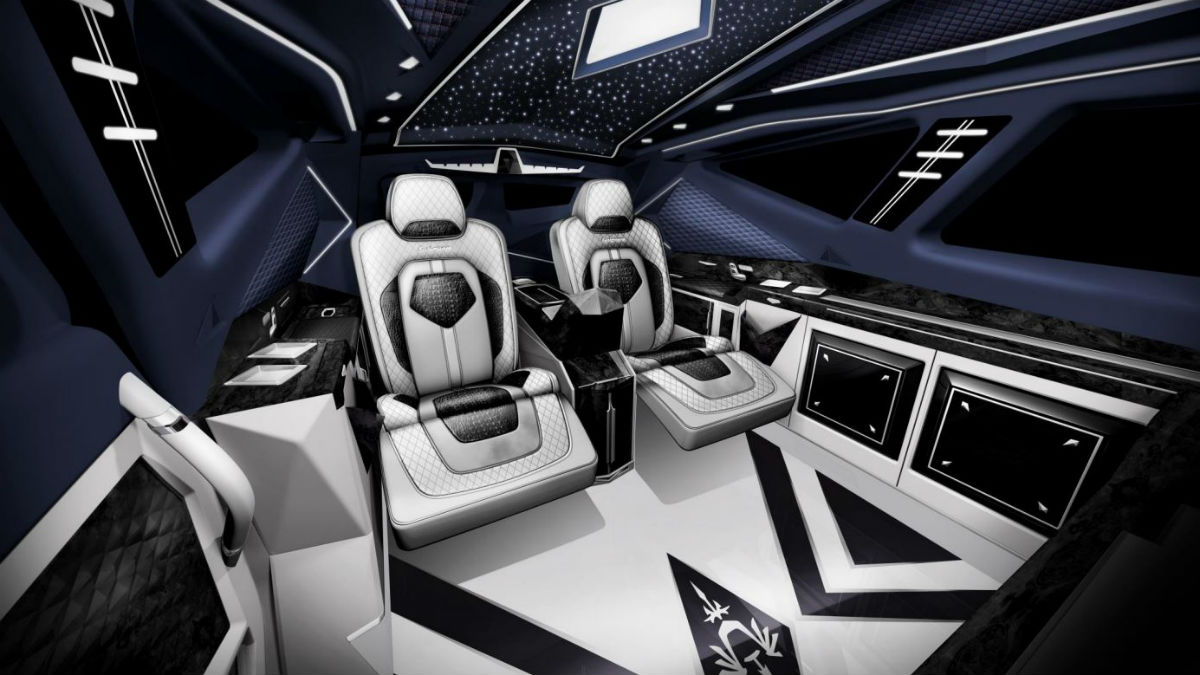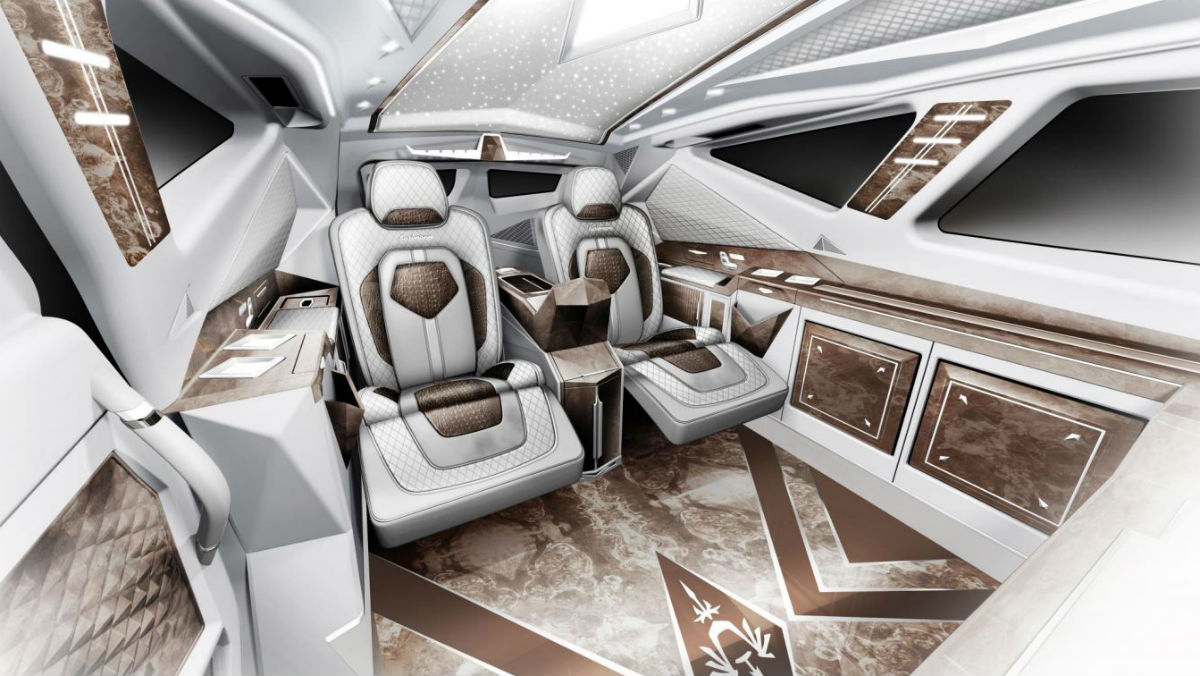 According to the brand's website, you can control features like the lights, air conditioning, seats, television, refrigerator, coffee machine, and something called the SOS Emergency with a handy app. There's also a sweet entertainment system complete with a PS4, although the satellite TV and phone will cost you extra.
Honestly, the entire vehicle is a bit "extra," and all of these over-the-top additions come with a hefty price tag: $3.8 million. But nobody said that the hero lifestyle came cheap — just ask Bruce Wayne.
Editors' Recommendations