In fourth grade, I was a pint-sized scholar of California's Santa Barbara Mission.
Like every public school student of the Golden State, I selected one of 21 Spanish sanctuaries to investigate and model. After months of research, and just before I presented my findings to a classroom full of nine-year-old nose-pickers, I visited the religious outpost. Though the Native American targets of 18th century Catholic evangelism were less affected, the colorful structure left a distinct impression on me.
The history of the Franciscan Order – fascinating as it may be – did not arouse my curiosity. Rather, the mission's stunning composition sent my young mind buzzing. Arched colonnades, cream-colored stucco, ornate ironwork, and decorative tile were the first features of my aesthetic fancy.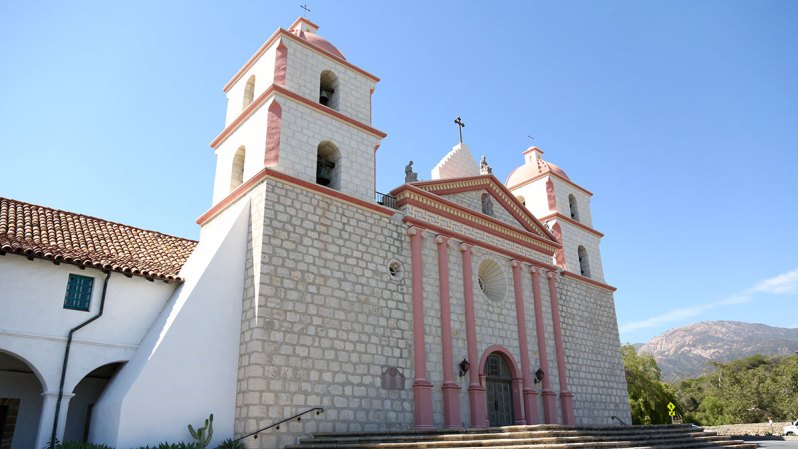 Had I the mathematical genius to support my design intrigue, I would have pursued a career in architecture. Cruelly, I lack whichever genetic arrangement permits the brain to decipher geometry. Still, an admirer of both natural and artificial beauty I became – and remain today.
Nearly two decades since my artistic revelation, an unplanned road trip in Porsche's Cayenne S E-Hybrid returns me to Saint Bárbara's namesake.
California's breathtaking coastline and unrelenting ocean breeze beckon me north from a scorching Orange County summer. A hundred miles pass unnoticed beneath the premium SUV's tires while ventilated leather seats keep me cool and fresh.
I lift my eyes from the highway to note rows of Spanish colonial homes and wispy Palms peering down. After piecing together my coordinates, I take the next exit, hoping to find a savory spot for lunch. Here, in Downtown Santa Barbara's "Funk Zone," I discover Metropulos – a gourmet food shop and creator of divine sandwiches.
Having replenished the Cayenne's battery while cruising up the coast, I have plenty of stored charge to zip around town via electric power. In search of a picnic-sized plot of land, I weave through Santa Barbara's tidy one-way streets, ascending the hillside towards a cloudless overlook.
Each weekend, the Mission Historical Park teems with the 30-and-under crowd – in part because it's the only spot in town where open container laws do not apply. The other reason for the expansive lawn's popularity should be obvious; facing due southeast – just beyond a cluster of red-roofed homes – is a jaw-dropping ocean panoramic.
Much to my relief, the park is decidedly calmer midweek. Settling onto the browning grass, I unwrap my sandwich and soak in the warming rays. One-hundred meters to my posterior sits the topic of my fourth-grade fascination. Faded pink columns, shaded bell towers, and baroque domes attract a small number of visitors each day.
Elegantly simple, I'm reminded of why the aging church left such an impression. Intricacy would only distract from the natural beauty of the mission's surroundings. Perhaps even Frank Lloyd Wright was inspired by the structure's charming restraint. Looking elsewhere for inspiration, I notice the Cayenne's unfettered exterior, its fluid curves and jeweled headlights glimmering in the waning light.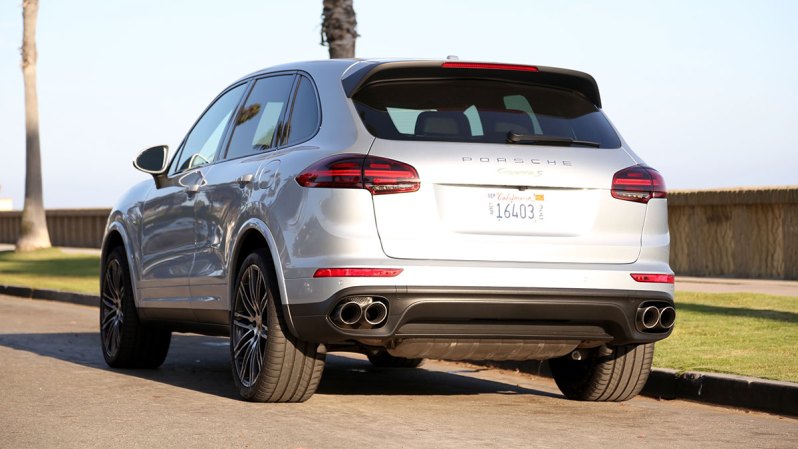 Fearing an overdose of visual stimuli, I ready for the journey home. Just before joining the highway, however, I make an abrupt detour towards the coast. The rapidly descending sun casts long shadows from towering palm trees. Pausing to admire the cerulean waters and fog-obscured cliffs, I consider, for the first time in my life, where I'd like to retire.
Santa Barbara's unequal portion of beauty is no mystery to its visitors and residents, but it's much more than a dazzling destination to me – it's the provenance of my creativity.
Editors' Recommendations