Some things like pizza, dogs, and underwear are best to own outright. For others, however, it makes better financial sense to rent. That includes anything prone to rapid depreciation, like RVs, designer clothes, and luxury cars. Mercedes-Benz's Vehicle Subscription Service aims to tackle the latter by providing discerning drivers with an all-you-can-drive luxury carshare program. This year, the service is getting a significant upgrade to include the carmaker's elite AMG-badged vehicles.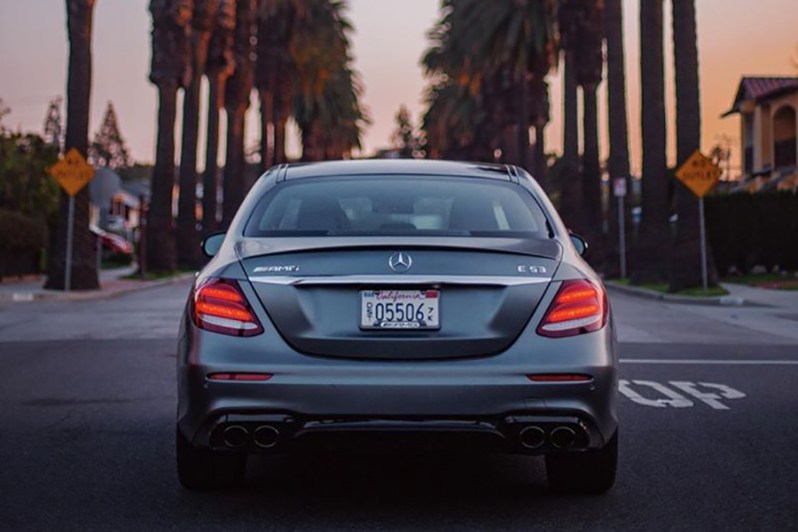 Mercedes-Benz's Vehicle Subscription Service provides subscribers with unlimited access to a set range of luxury rides. New for 2020, Mercedes-Benz is expanding its Atlanta collection with an AMG Exclusive tier. The flagship plan includes the iconic automaker's most exclusive, high-performance vehicles. The means everything from fast but family-friendly options like the AMG C63 Sedan to the off-road-worthy AMG G63 SUV to the absurd AMG GT Roadster with a 0-60 time of just 3.6 seconds.
The Vehicle Subscription Service has been available in Nashville, Tennessee and Atlanta, Georgia for some time. Until now, however, the service has only offered three tiers of membership priced from $1,095 to $2,995. The entry-level Signature plan includes a dozen of Mercedes-Benz's base-level — though still quite luxurious — rides from sedans and SUVs to convertibles and 8-passenger vans. The Reserve plan upgrades to more performance-minded vehicles. With the Premier plan, subscribers gain access to some of the German automaker's best and fastest cars, including G Wagons, AMG Coupes, and SL550 Roadsters. The same three tiers are still offered in both cities.
The $3,595-per-month price tag for the AMG Exclusive tier might seem excessive, and of course it's unrealistic for most of us. Consider, however, that the service is an all-in-one program that includes vehicle maintenance, 24-hour roadside assistance, and unlimited mileage. What's more, every subscription provides a substantial insurance policy with $1,000,000 liability coverage. It's all offered on a month-to-month basis with no long-term commitment. Every new booking is handled through a dedicated mobile app where subscribers can "flip" to another car at any time, and have it delivered cleaned and fully fueled — all with just a few taps.
For a slightly more affordable alternative, Audi Select is a similar luxury vehicle subscription service starting at just $995 per month.
Editors' Recommendations