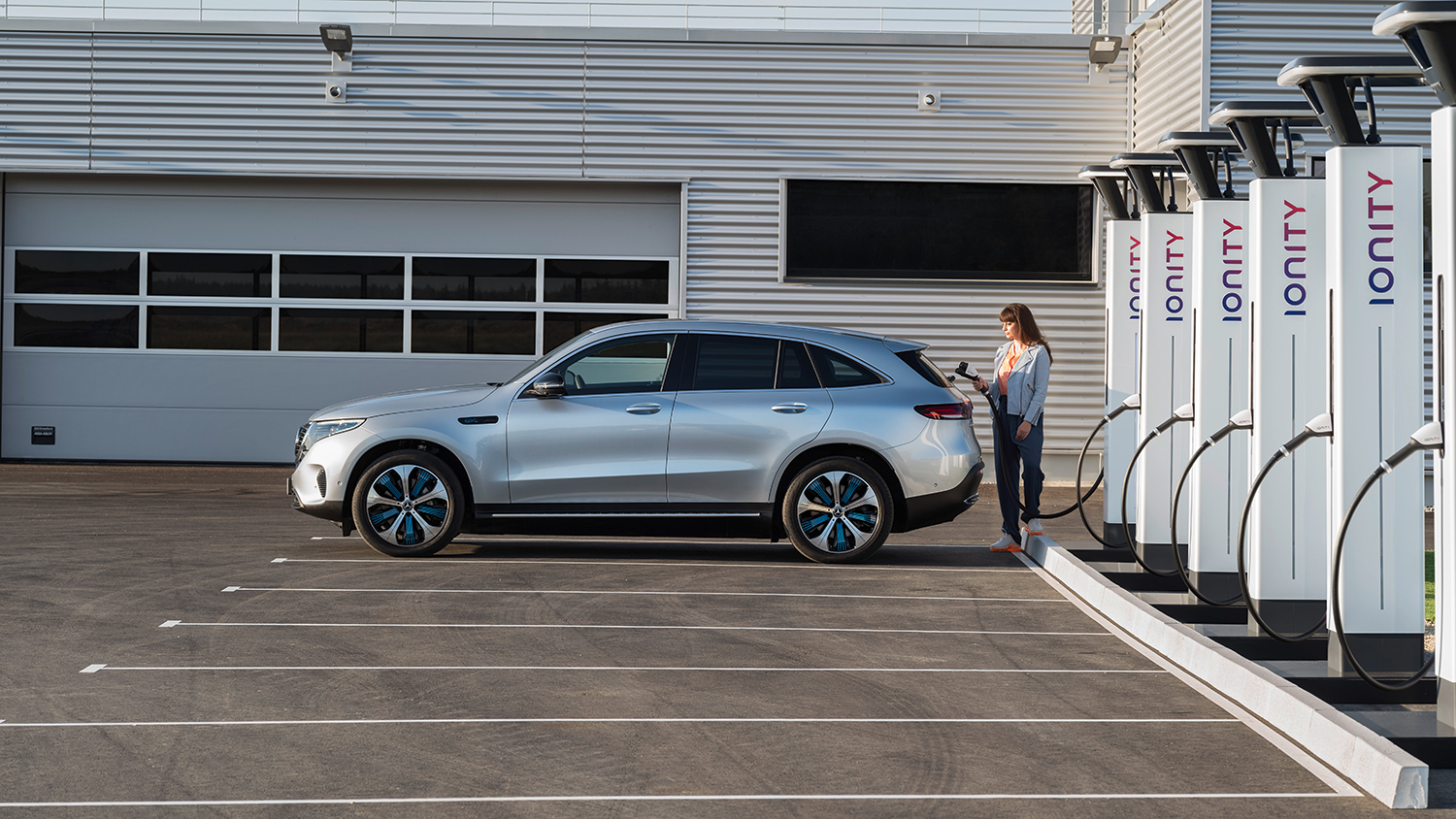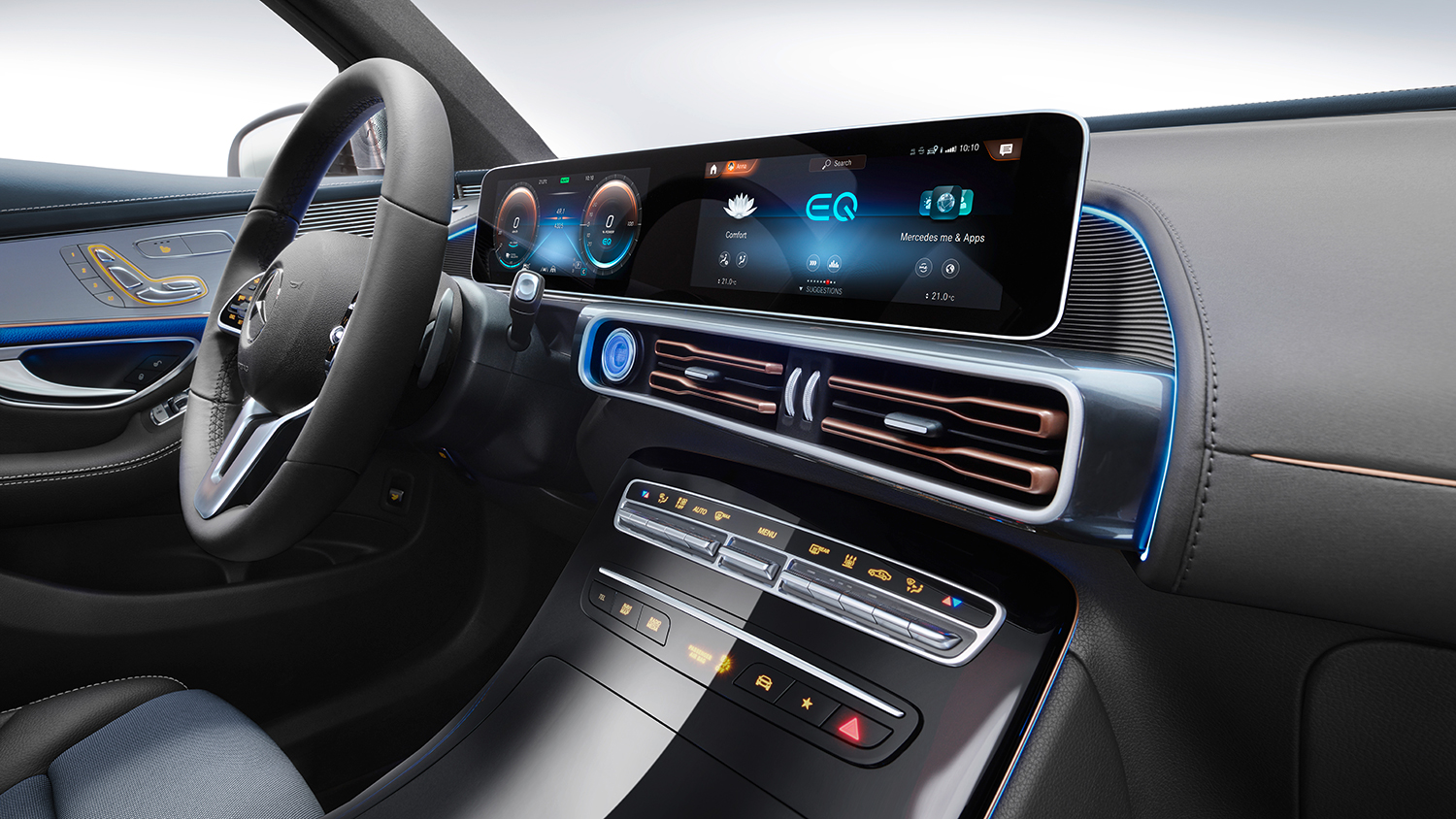 There will be no mention of "Tesla Killers" in this article. Without Tesla, we'd likely not see something like Mercedes-Benz's all-new, all-electric EQC crossover. Tesla has pushed the industry to go beyond the internal combustion engine and deliver a future that's bright, green, quiet, and positively electrifying. To that end, Mercedes-Benz would like to introduce its first foray into the electric market, the EQC.
The Mercedes-Benz EQC is the first in what will become a full lineup of automobiles heralded under the EQ brand. Similar to how AMG denotes Mercedes' tire-smoking hellions, EQ will be the softer side of the brand. One devoted to cuddling bunnies and ensuring your children won't be sucking in carbon monoxide for decades to come. But as with all electric cars, there's a certain unwarranted fear that all must pass before given real credence: range.
Mercedes-Benz understands this and that's why it will deliver the EQC with a range of around 280 miles to a charge. From its lithium-ion 80 kW battery pack, Mercedes-Benz states that the range of the EQC is 279 miles based on its latest round of testing using Europe's new Driving Cycle calculations. From its two electric motors, one forward, the other aft, the combined horsepower rating is 402 and 564 lb-ft of torque. This allows the EQC to hit 60 mph in just 4.9 seconds, so it has the requisite Mercedes-Benz oomph. But a Mercedes-Benz is also about luxury and inside displays the company's DNA perfectly.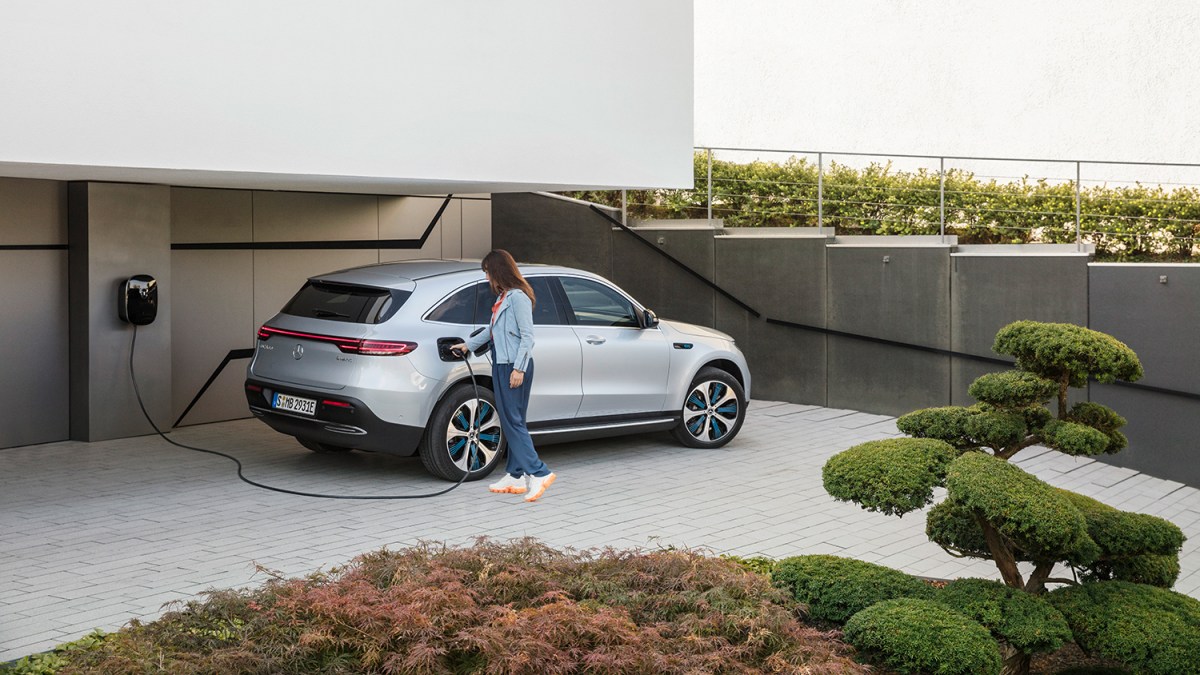 From the driver's seat, you'd be hard pressed to delineate the differences between the EQC and the company's other luxury SUVs. Dual cross-dash screens flank the steering wheel in a very S-Class-esque manner, while the rest of the interior is replete with the sort of soft leather, beautiful stitching, understated ambient lighting, and technology suite Mercedes-Benz customers have come to expect from the marque.
When the EQC is finally available later next year, it will have to compete with an ever-growing segment of luxury electric vehicles, including Jaguar's recent I-Pace, Audi's E-Tron, and of course, Tesla's entire lineup. However, this is only the beginning of that segment. As auto manufacturers continue to push toward an all-electric future, there will be a host of other automobiles that will surely come to inhabit the luxury space.
Mercedes-Benz, however, always seems to have their finger on the pulse of what will work. We'll see who reigns supreme when all is said and done. Though, we will have to wait just a tad bit longer to see what the EQC will cost. Our guess, Mercedes-Benz will release a price a few months before the car's launch and that it will drastically undercut Tesla's Model X, though likely compete with the Audi and Jag. All we know is that the future looks positively electrifying.
Editors' Recommendations