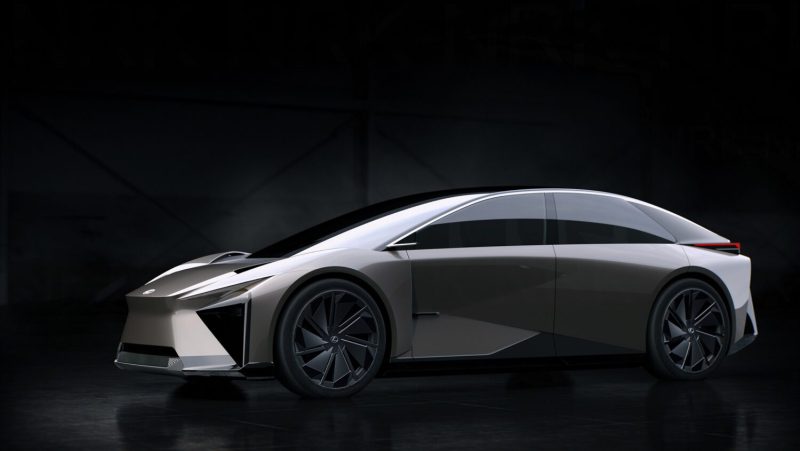 After long dominating the hybrid market Toyota, or at least one of its subsidiaries, has set its sights on the burgeoning world of electric cars. If all goes to plan, the Japanese company's luxury line, Lexus, could have the longest-range electric vehicle on the market in a few years' time, as it becomes less focused on Lexus hybrid cars.
Lexus has dipped its toes in the lithium-laced waters of the electric vehicle market before — but its efforts have been a little underwhelming. Its RZ 450e does come with 308 horsepower, but it takes the crossover 5 seconds to go from 0 to 60, which is fairly pedestrian by EV standards. Worse yet is the range, a major sticking point for many EV naysayers. The RZ Premium maxes out at 220 miles, which is below par for a modern EV and pretty bad for a supposed luxury option.
Still, that range could almost triple by 2026 if the main feature of the LF-ZC (Lexus Future Zero-emission Catalyst) concept hits the road. Toyota unveiled the Lexus electric car at the 2023 Japan Mobility Show — alongside the new battery tech that could make it happen. The LF-ZC is also significantly sportier than a crossover — but the predicted range is so outlandish that the same batteries could provide a class-leading distance on any platform.
Toyota promises "approximately twice the range of conventional BEV" thanks to its new battery architecture. Some outlets, including Reuters, are pegging that figure at 1,000 km — or around 620 miles. This means the vehicle will go around 100 miles further than the current longest-range EV you can buy.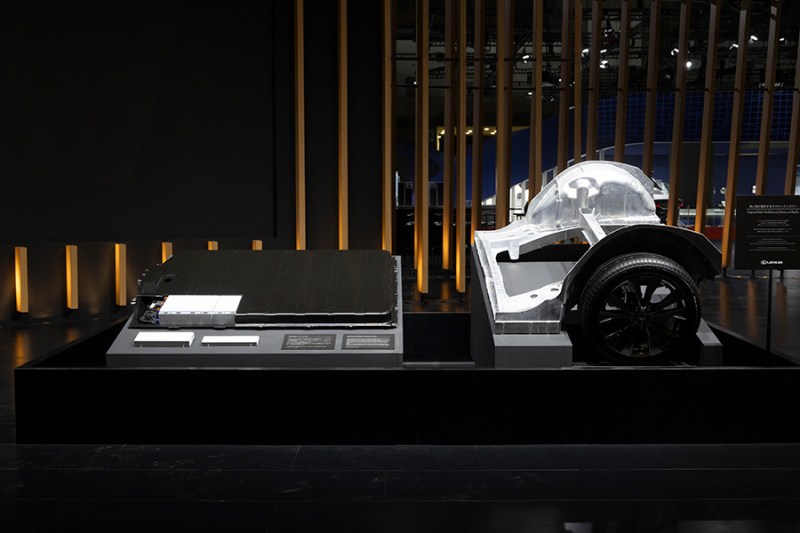 Solid-state batteries are a game changer
So far, increasing vehicle range has, for the most part, been both a crude and simple process. Do you want to go further? You cram more batteries into your vehicle. Motor efficiency, minor advances in battery tech, and other factors play into it — but manufacturers have tended to take the easy route on their longer-range vehicles. This adds weight to the vehicle, which ultimately affects performance, and it also bumps up the price.
Toyota and a few other manufacturers are taking a different route. They're developing "solid-state battery technology." Solid-state batteries have around twice the energy density of the lithium-ion cells EVs and other tech currently uses. This means you can get twice the distance, from the same weight of batteries. They're also more durable than current cells, thermal runaway is less of a possibility, and they're less prone to damage when used in extremely hot or cold environments.
But the Japanese auto giant may take the lead on this one. Vehicles using its "prismatic high-performance batteries" are scheduled to enter production in 2026. Other manufacturers seem to be predicting either 2027 or 2028 as the year their solid-state tech will hit the street. So if you were sick of the Prius utterly dominating the hybrid market over the past couple of decades, it's time to buckle up. We seem to be in for an even longer ride.
Editors' Recommendations