There isn't a good reason for a convertible to be capable of 211 mph. At anything close to those speeds, the wind would scream bloody murder into your ears and your eyes would be so obscured with tears that you'd be lucky to see past the car's dashboard.
So what? The Ferrari 488 Pista Spider is hot. That's all that matters.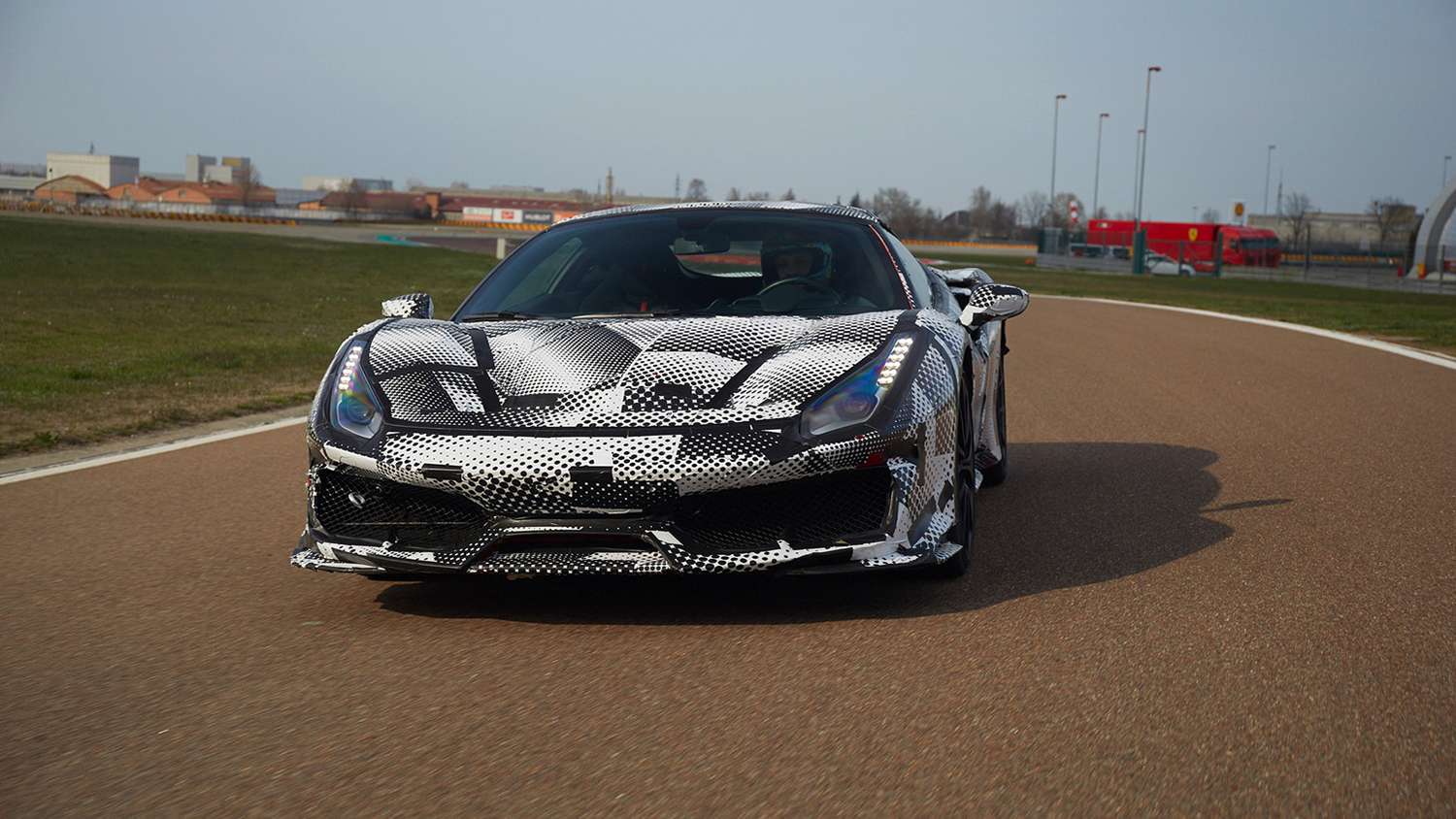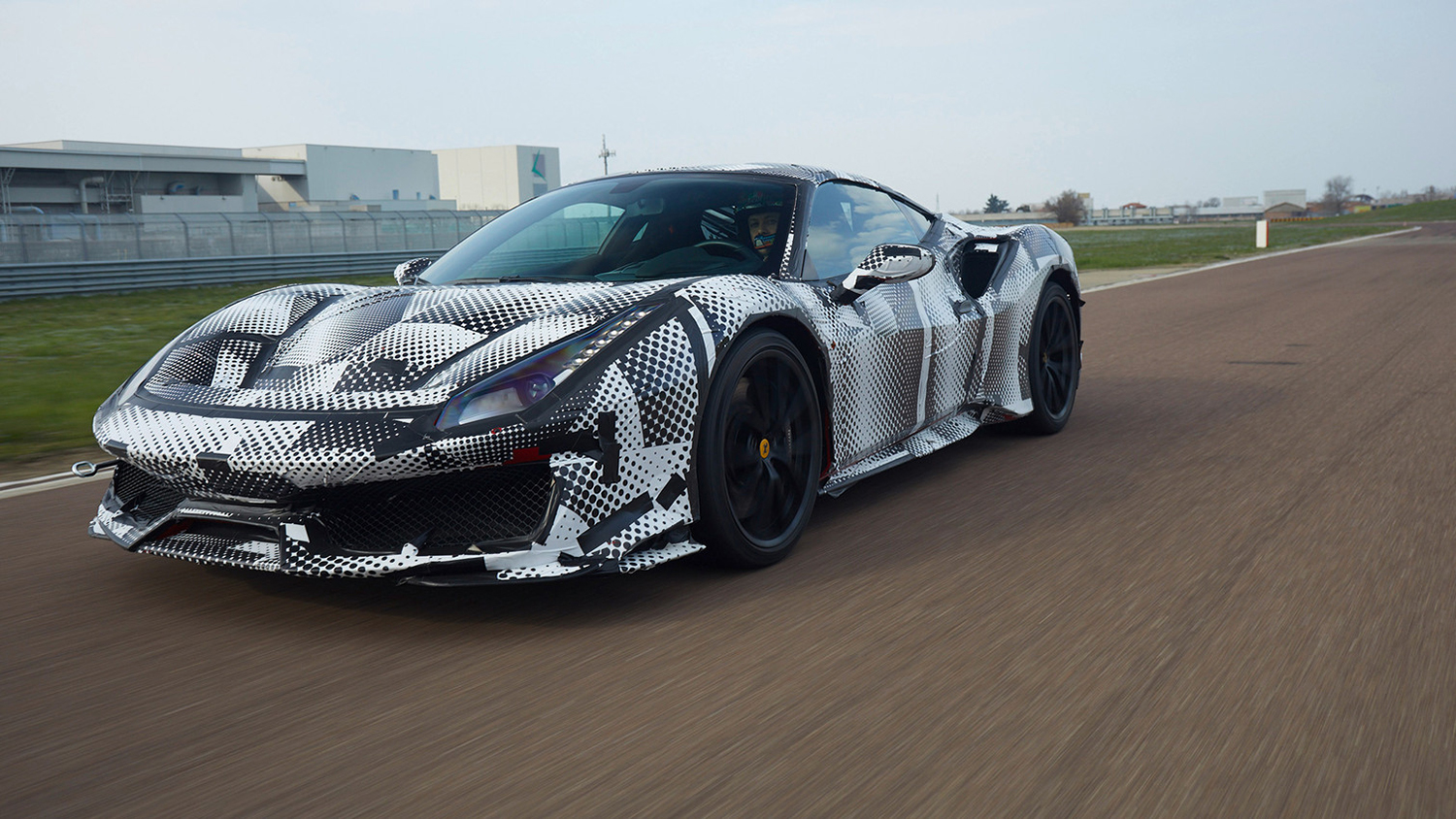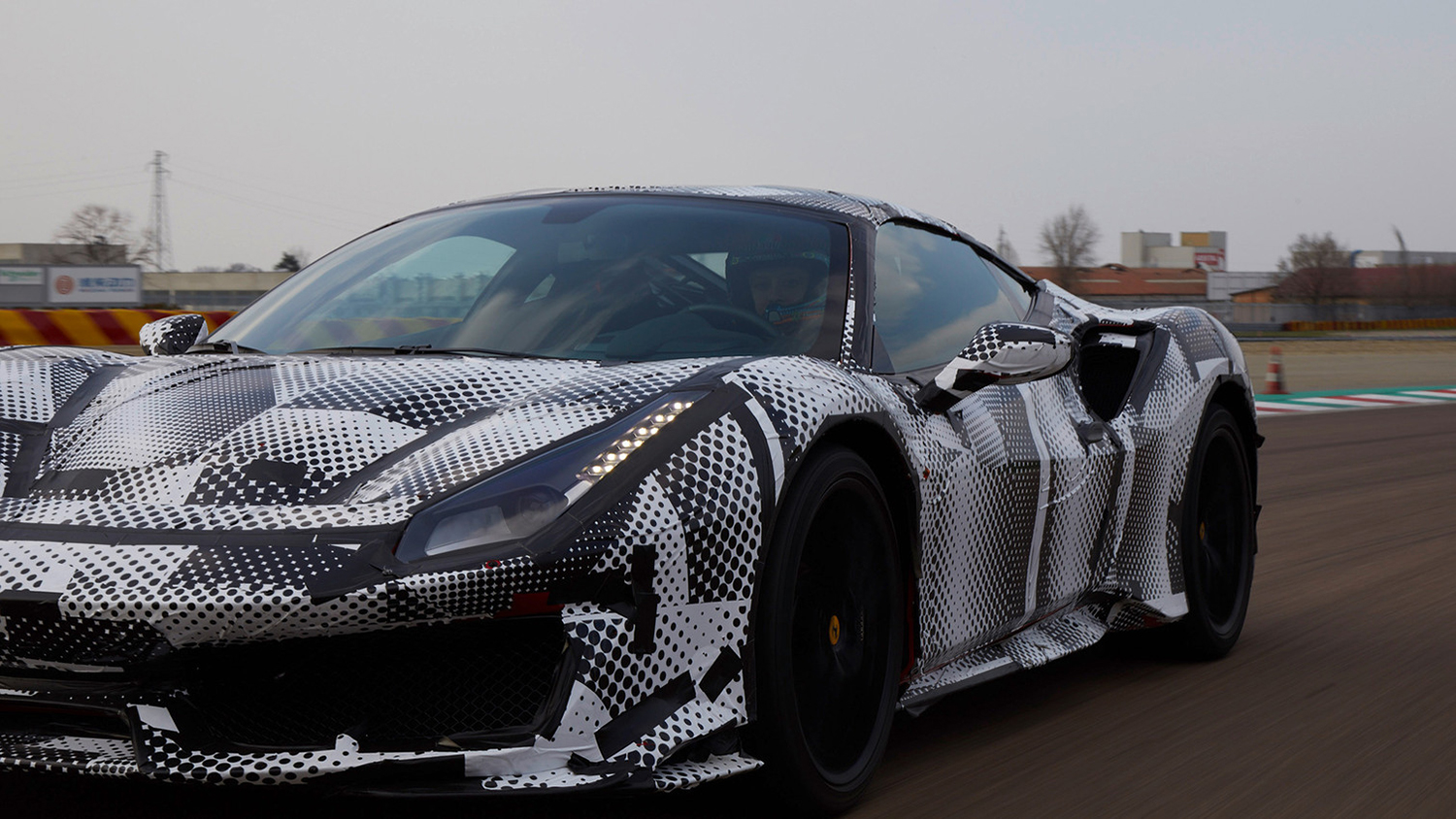 The convertible version of Ferrari's track-honed (and track-named — pista translates to "track" in Italian) two-door is just as absurd as the coupe. Mounted behind the driver and passenger seat is a 3.9-liter twin-turbocharged V8 making 710 horsepower and 568 pound-feet of torque. A set of grippy, wide rear tires converts this phenomenal grunt into forward moment; 2.8 seconds is all it takes to hit 60 mph and only 8.0 seconds are required to achieve 124 mph.
Despite adding 220 pounds for the folding hardtop mechanism, the Pista Spider retains a superb power to weight ratio of 4.3 pounds per horsepower. The only other racing horse with a better figure is the $10 million LaFerrari Aperta. Like the coupe, the Pista Spider gets Ferrari's Dynamic Enhancer, a brake-based torque-vectoring system that improves handling imperceptibly. Also part of the Pista pack is an aerodynamic body, carbon fiber panels, and aluminum interior trim.
Whether you think the 488 Pista Spider is beautiful or busy, it's hard to hate on its 20-inch wheels, which are offered in carbon fiber to save weight. We also dig the blue-and-white paint scheme, which reminds us favorably of the Maserati MC-12 supercar. Any way you slice it, this thing is an attention hog.
Ferrari says there's a team of employees dedicated to tuning the exhaust note of each model. For the 488 Pista Spider, adjustments were made via ECU tuning and muffler tweaks. While we haven't heard the car in action, we can promise it will be significantly louder and angrier than the standard 488.
The Pista Spider will make its auto show debut this fall in Paris. We expect it to cost about 10 percent more than the coupe variant, so budget $350,000 if you're interested.
Editors' Recommendations