The iconic Mercedes-Benz G-Class isn't safe from tuners that want to introduce odd, ridiculous, special edition variants of the SUV. Even Mercedes put its hand into the mix by introducing two of the more deranged versions of the G-Class with the G63 AMG 6×6 and the G550 4×4 Squared. While both of those options looked like Mercedes let a mad scientist loose with the budget, leave it up to Brabus to take things to another level by coming out with the 800 Adventure XLP.
Brabus, a German tuning company that specializes in all things Mercedes, took a look at the Mercedes-AMG G63 and thought it would look better as a pickup truck loaded with a lot more off-roading goodies. Eventually, it created the 800 Adventure XLP. In short, it's an 800-horsepower vehicle that's meant to get rescue equipment and aid to those in the most desolate of areas.
To create the brute you see here, Brabus took a regular G63 and extended the wheelbase by roughly 20 inches to lodge a new ladder frame and pickup bed onto the body. Brabus also developed entirely new front and rear suspension geometry with its own adjustable coil-over setup. Pair the changes to the suspension and massive off-road tires that are wearing 22-inch wheels, and you're looking at 19.2 inches of go-anywhere-do-anything ground clearance.
As with Brabus' other bizarre machines, the 800 Adventure XLP certainly looks the part with loads of carbon fiber. You'll find the lightweight material on the massive fender flares, wind deflector, hood, and skid plate. In case you actually plan to go save people or deliver aid to those in need, there's a sturdy roof rack, an integrated winch, and extra LED lights. You will never have to worry about losing this thing in a snow storm.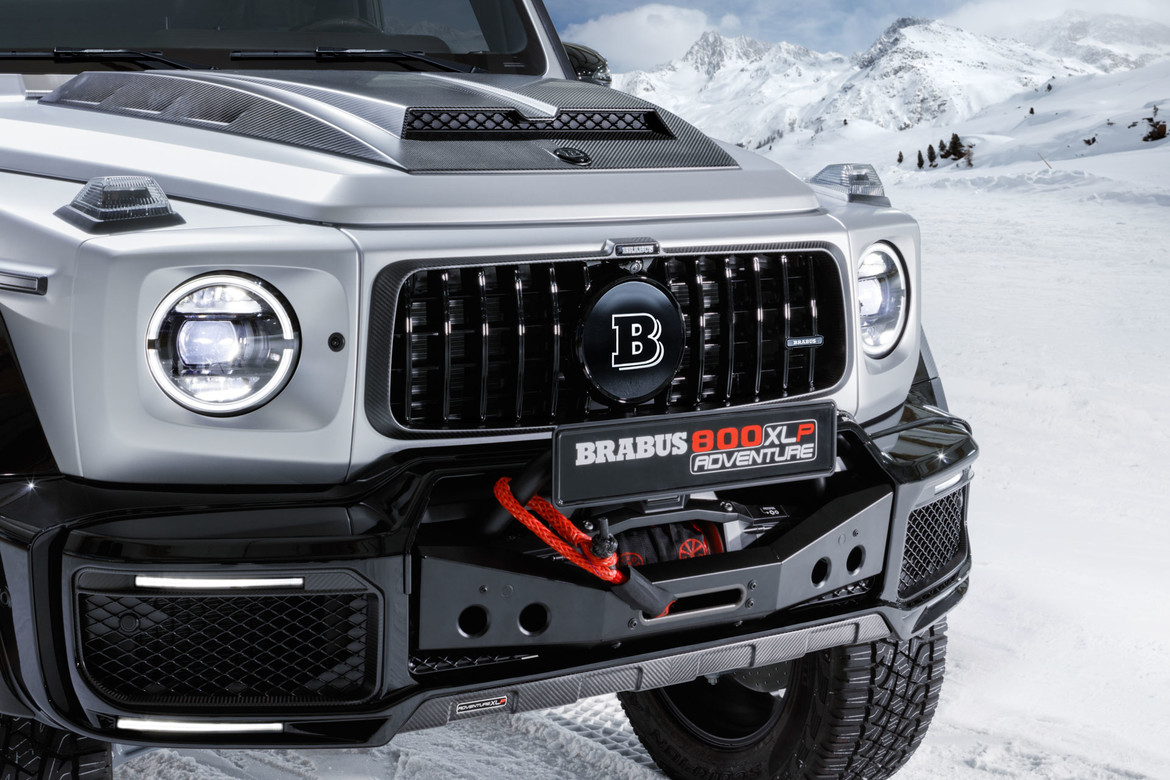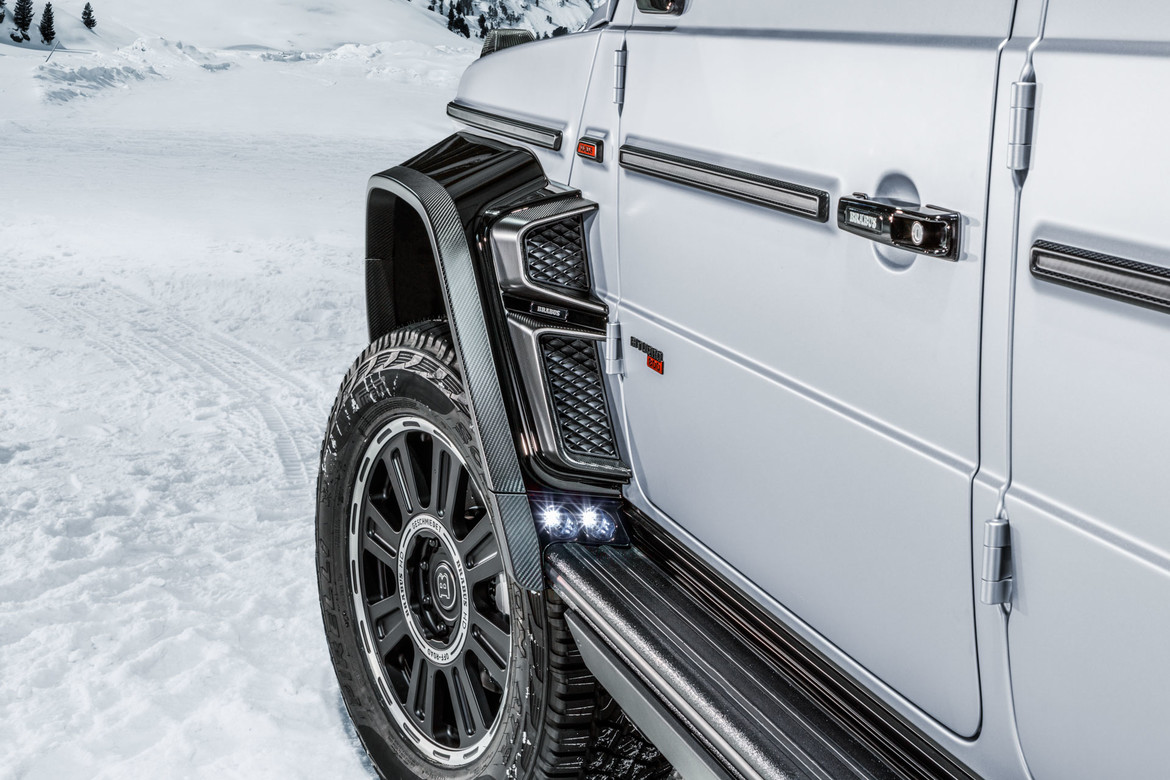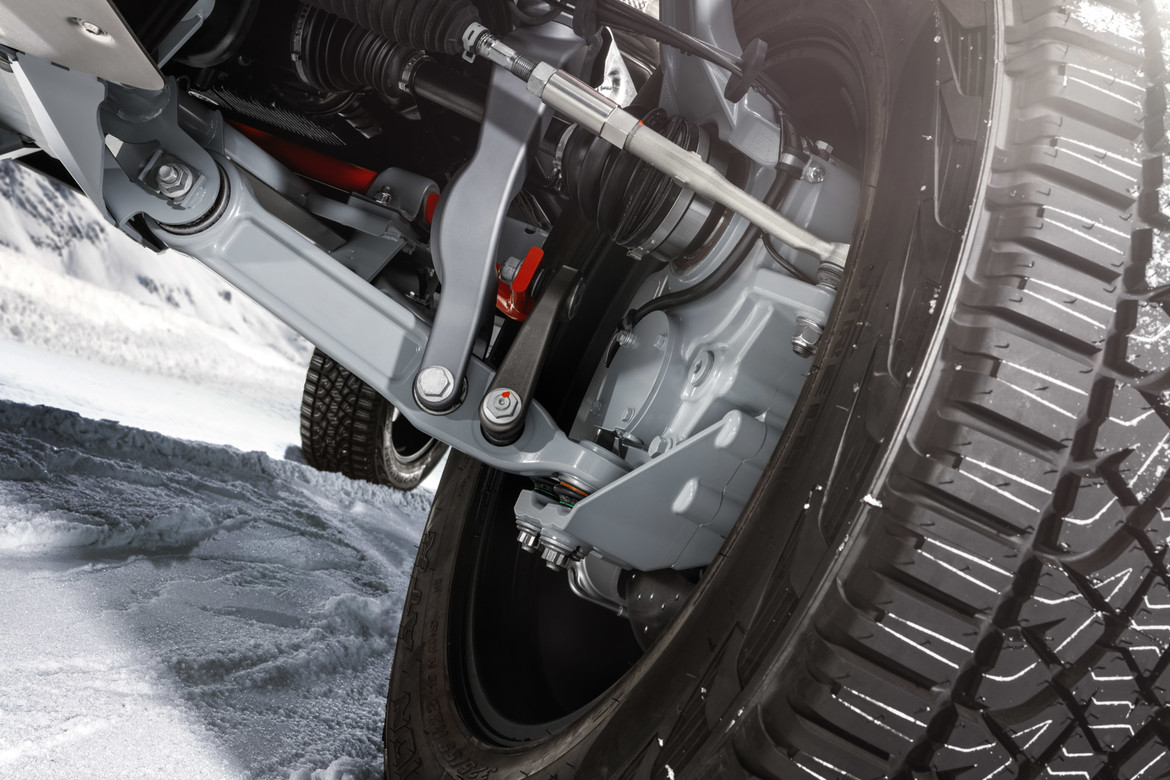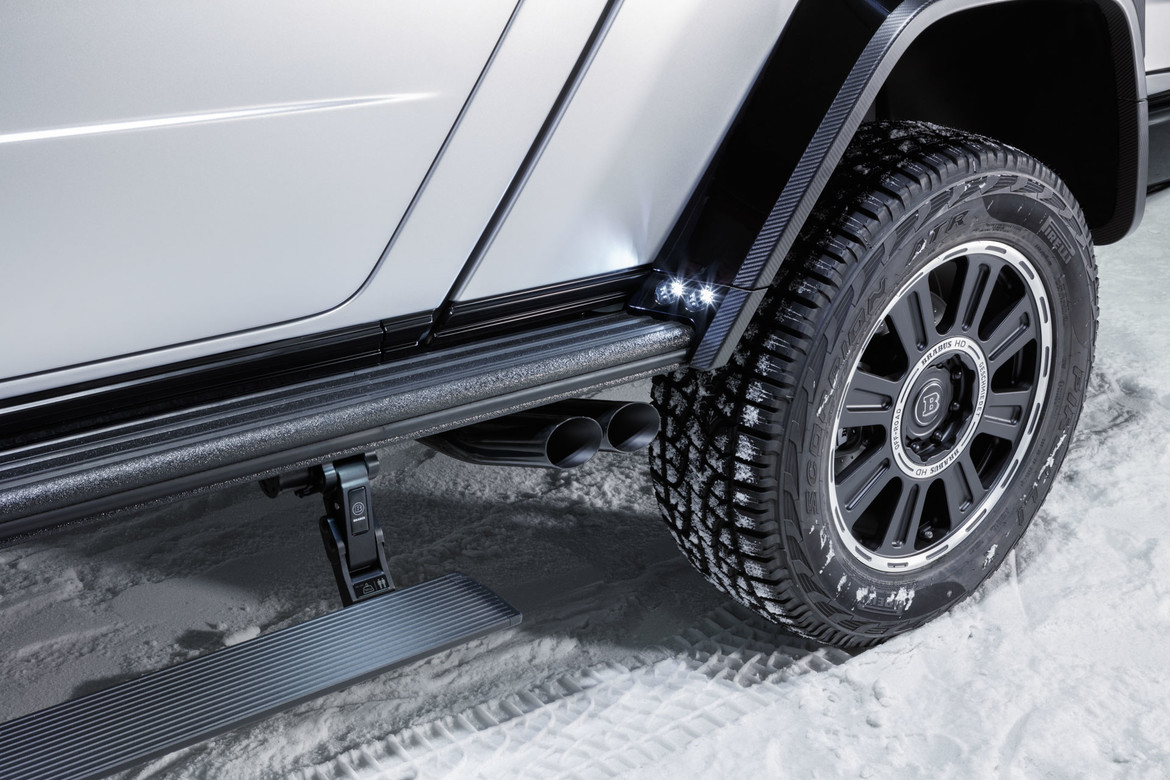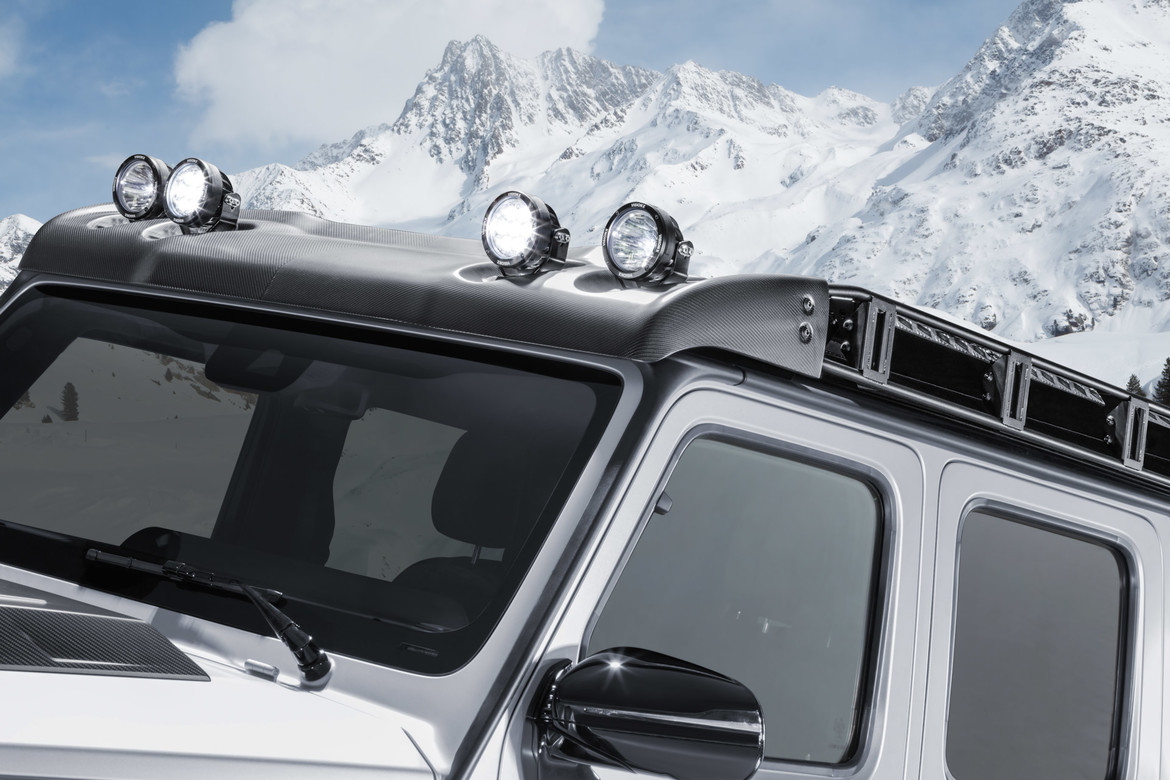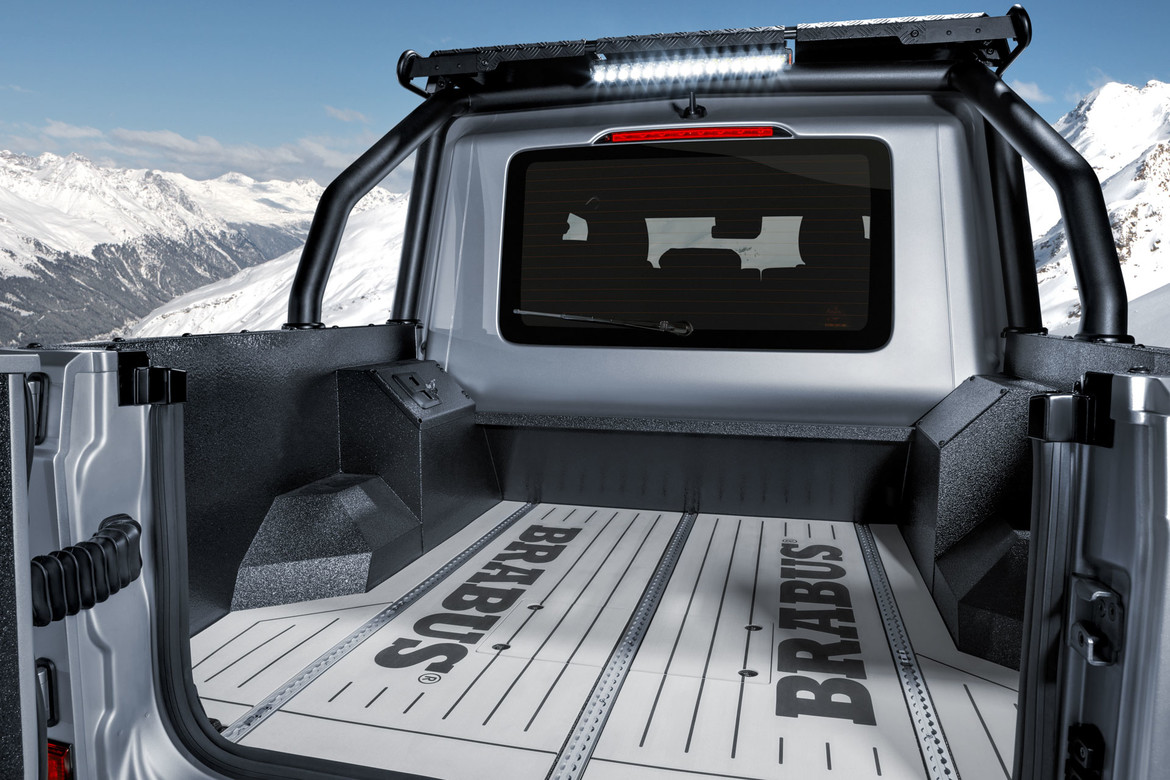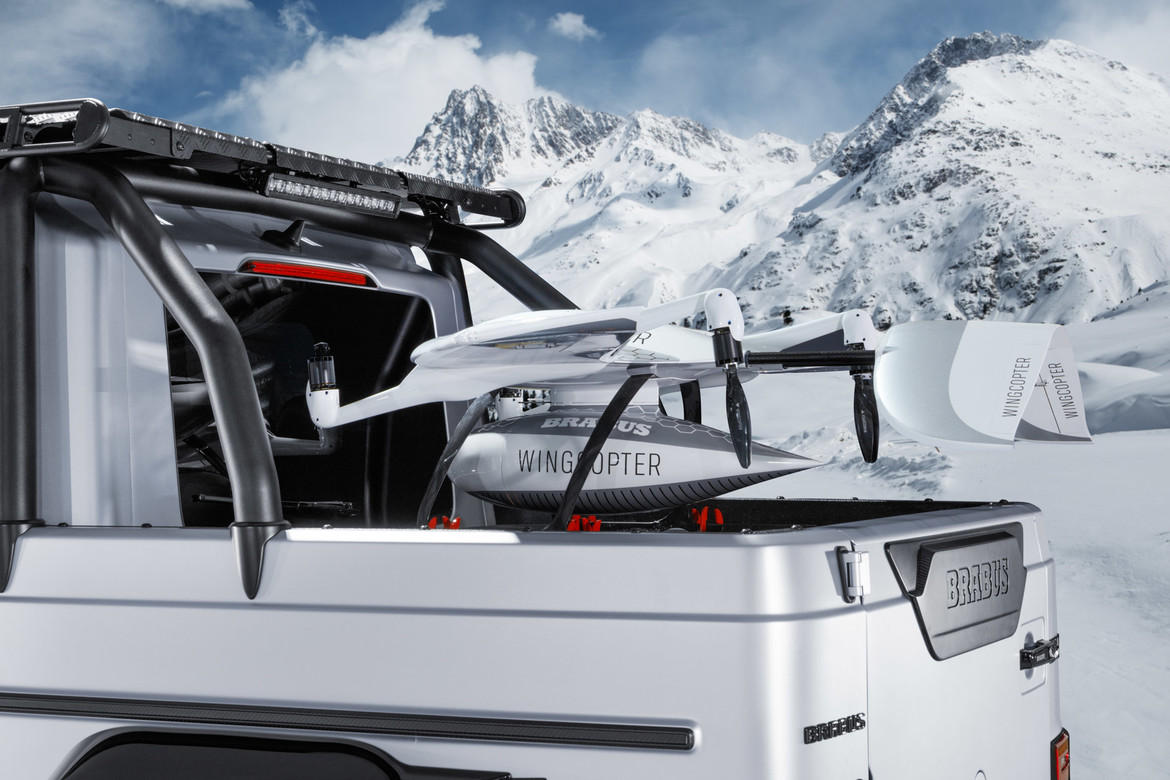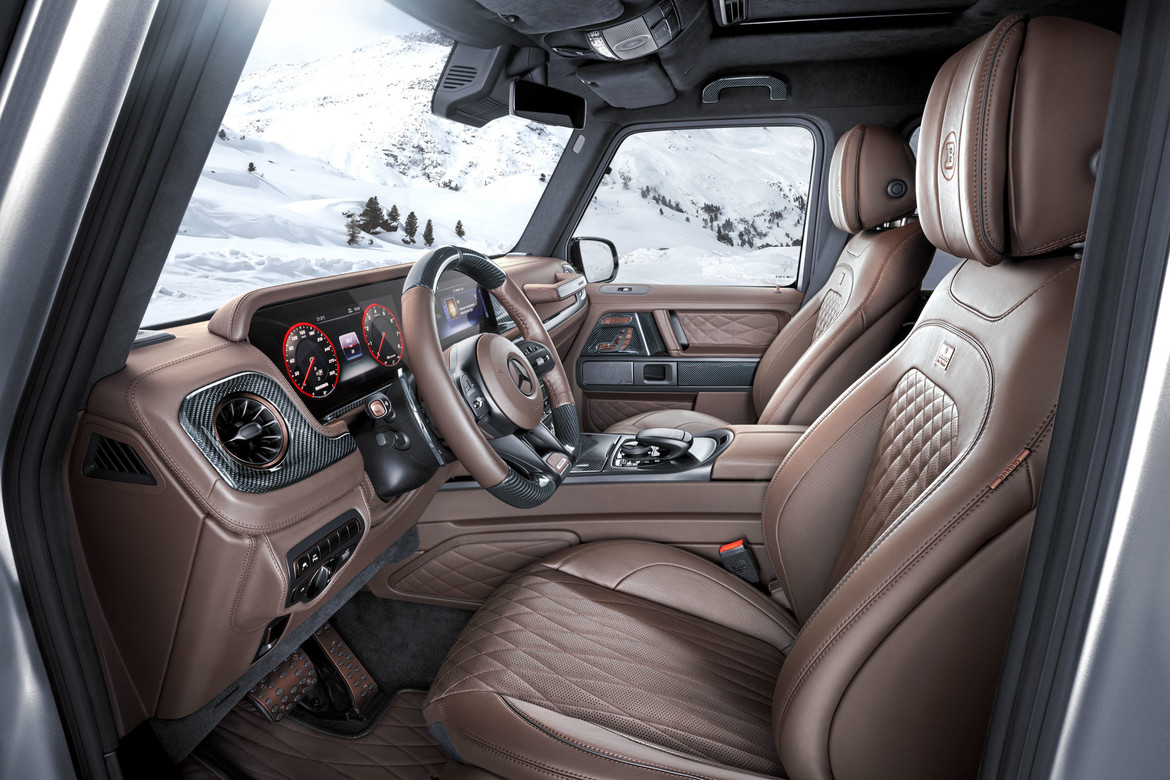 You're going to need some serious firepower to get through harsh weather and rough terrain, which is what Brabus does best. Taking the G63's twin-turbo 4.0-liter V8 and adding in-house turbos, a new exhaust system, and a retuned ECU results in hefty gains. The engine is now good for 800 horsepower and 737 pound-feet of torque, representing increases of 223 hp and 110 lb-ft of torque over the regular G63. All told, the upgrades result in a zero-to-60 mph time of just 4.8 seconds, meaning you'll give someone in a Porsche 718 Boxster quite the fright in a straight line.
The extra power, the impressive ground clearance, the rugged body kit, all of these things will surely help responders get through grueling stuff. But the 800 Adventure XLP's real showpiece is the Wingcopter eVTOL drone that sits in the bed. Just like the rugged pickup, the drone was engineered with delivering emergency supplies to people in remote areas in mind. So, it's a perfect fit.
If you somehow find that the Brabus-ified G63 can't go somewhere, the drone can take over. Offering a range of 75 miles and a top speed of 150 mph, the drone is the ultimate accessory to the 800 Adventure XLP. While the drone's out and about doing its thing, you'll get to enjoy the heavily customizable cabin, which features an Alcantara headliner, tailor-made aluminum pieces, and fine leather that can be finished in any color under the sun.
As you can imagine, the 800 Adventure XLP isn't cheap. Prices reportedly start at roughly $643,243, but can soar even higher with options. With that kind of a price tag, we highly doubt emergency responders will be chomping at the bits to grab one of these to save stranded people. Instead, expect to see these at ski resorts, at Whole Foods parking lots, and crawling around roads in Los Angeles.
Editors' Recommendations