Muse has been one of my favorite bands for over a decade. I've seen them twice in concert and I could likely, given a backing track, recite the lyrics to about 90-percent of the band's songs. Yet, through the course of the last few years (and my inordinate habit of busting iPhones), much of my back catalog has been lost. As such, my more recent rides have been full of non-Muse music echoing through my helmets. That is until recently when I re-added Muse's seminal "Knights of Cydonia" back into the mix.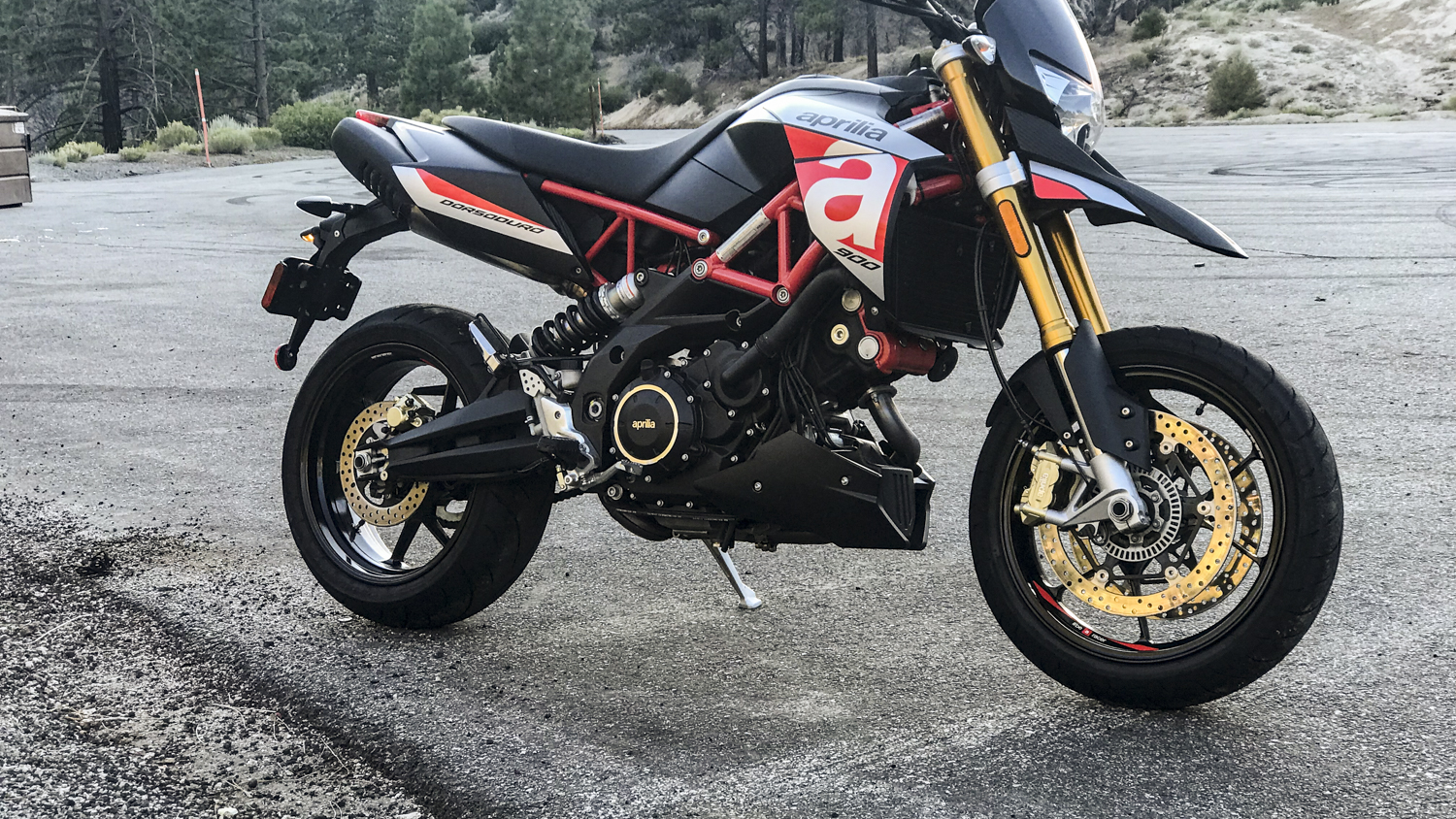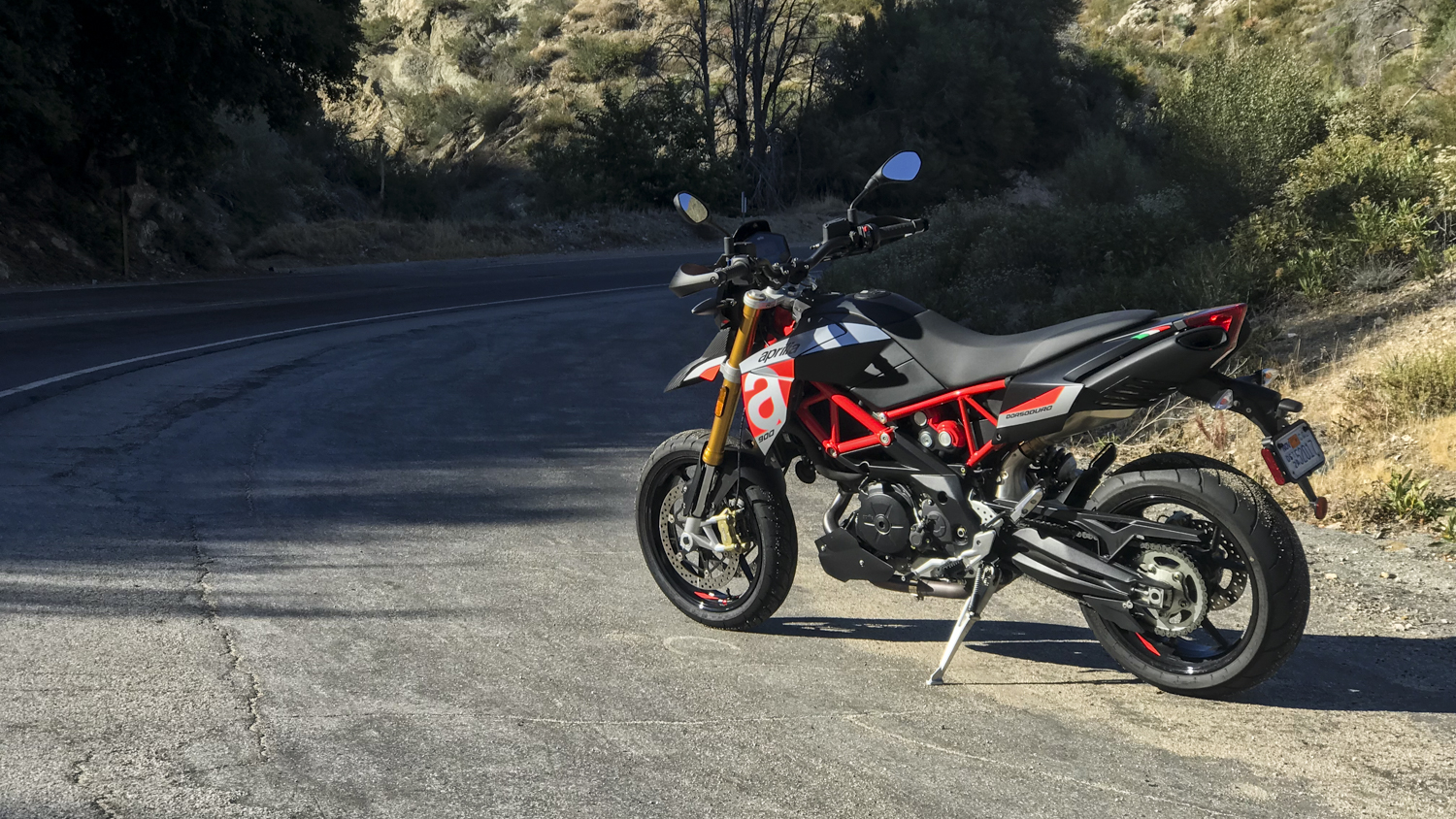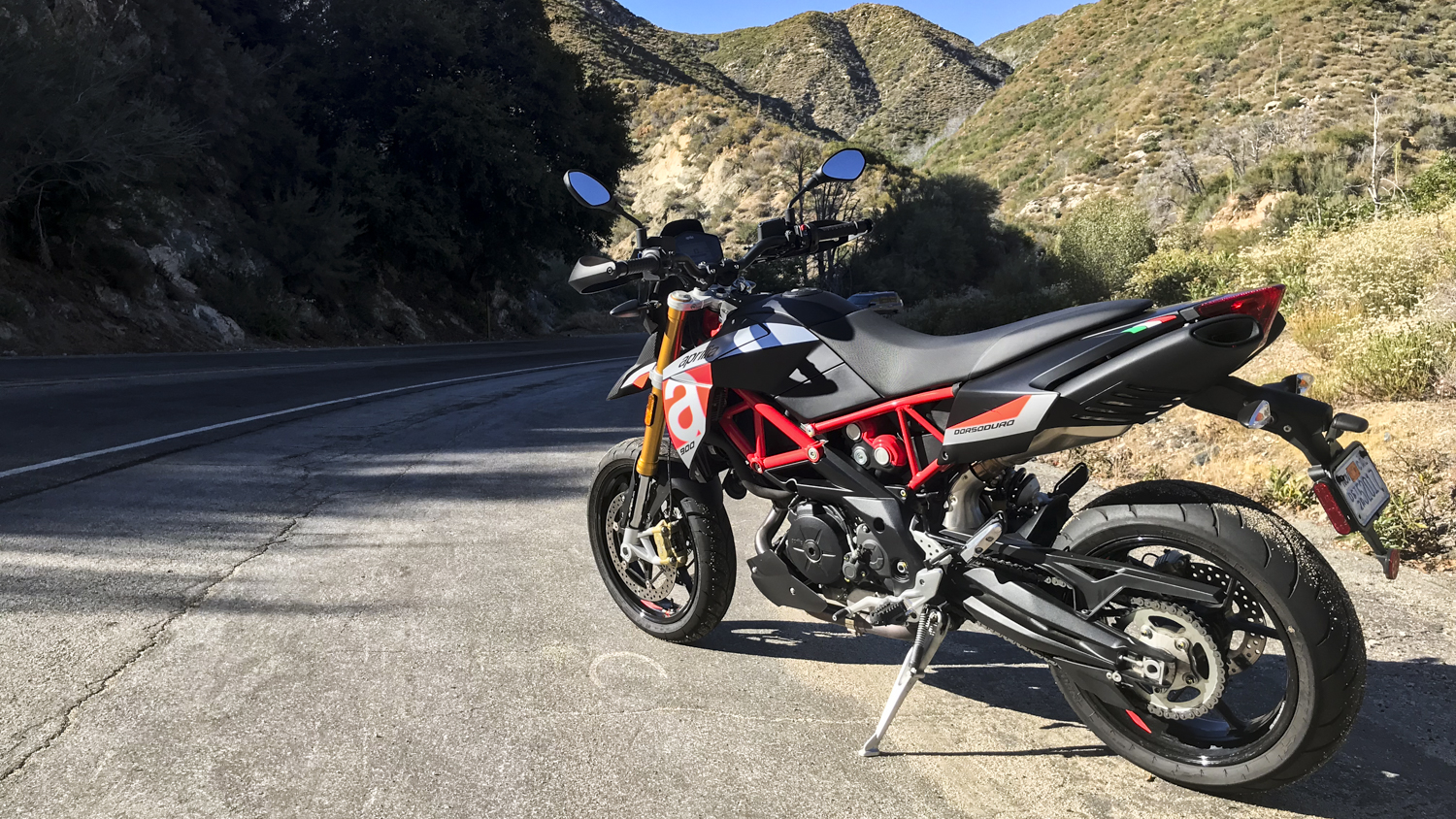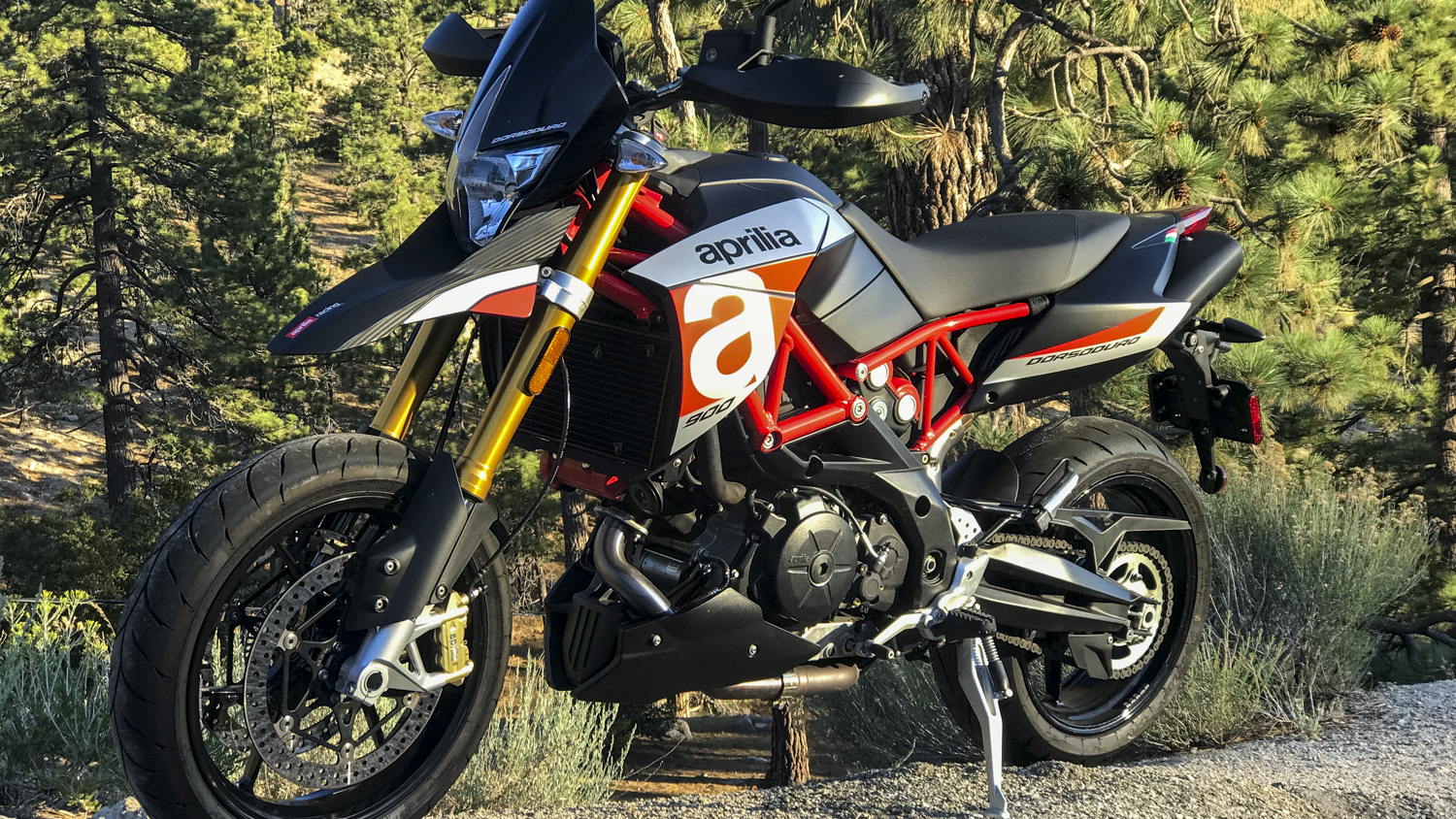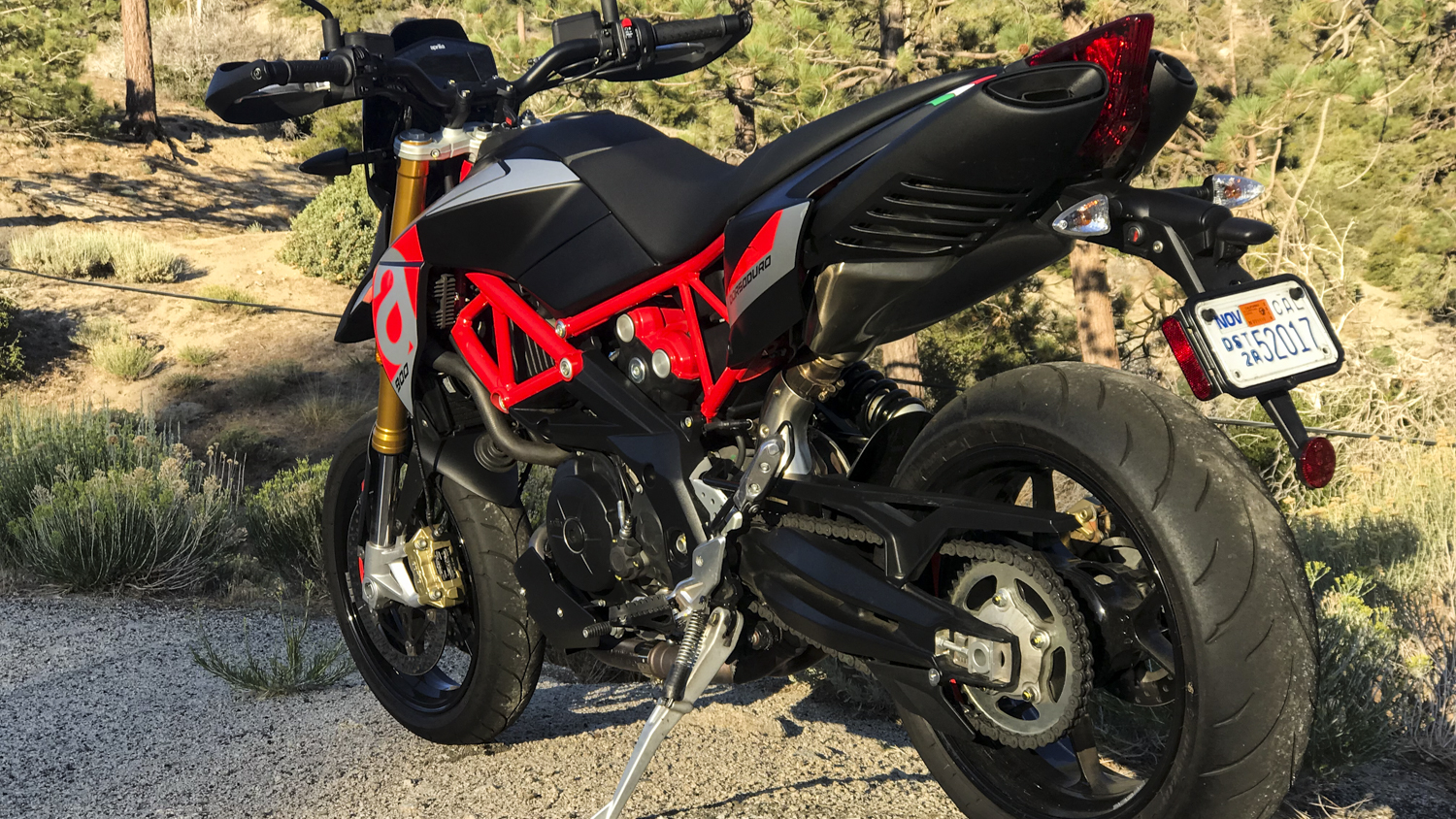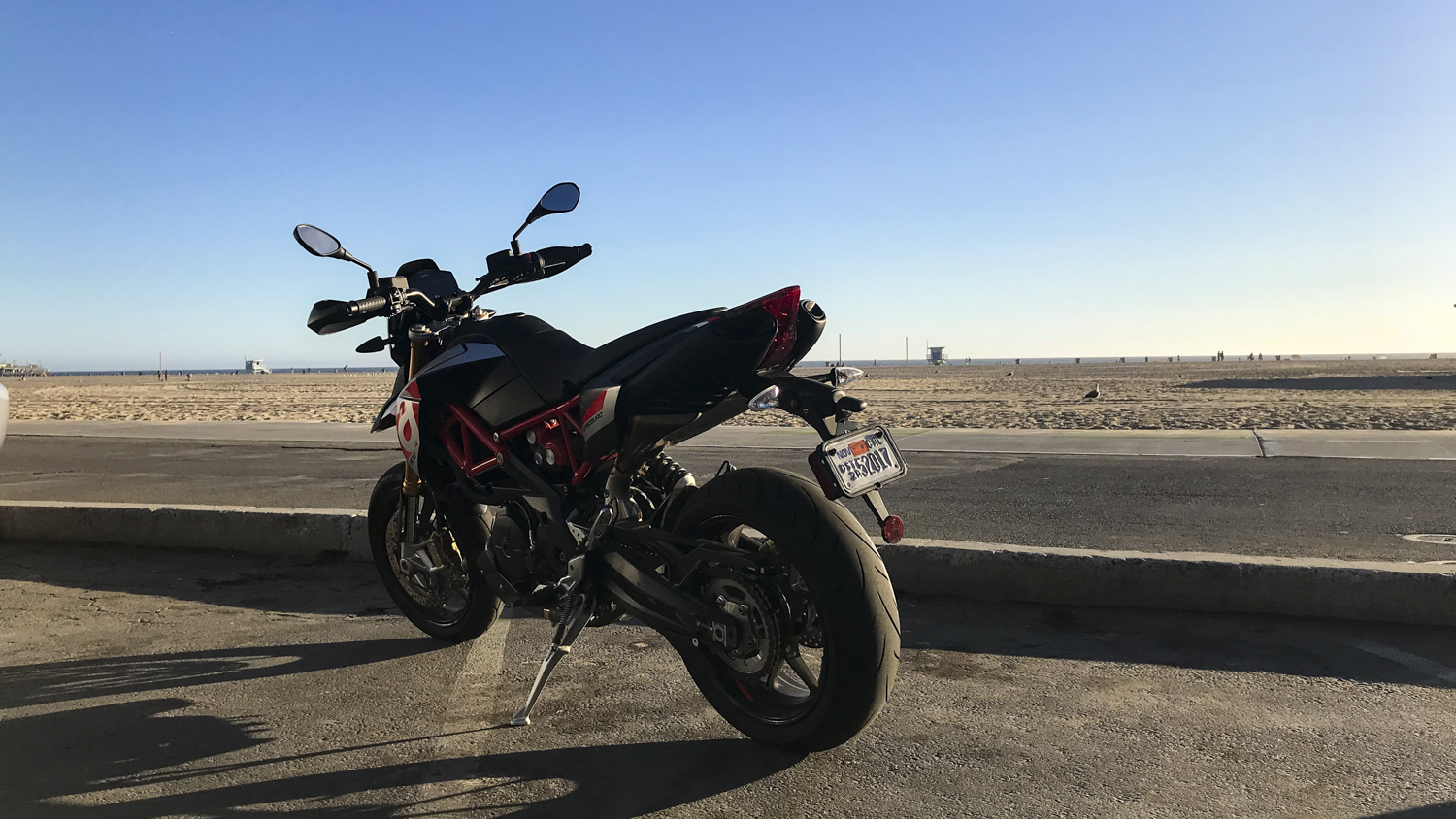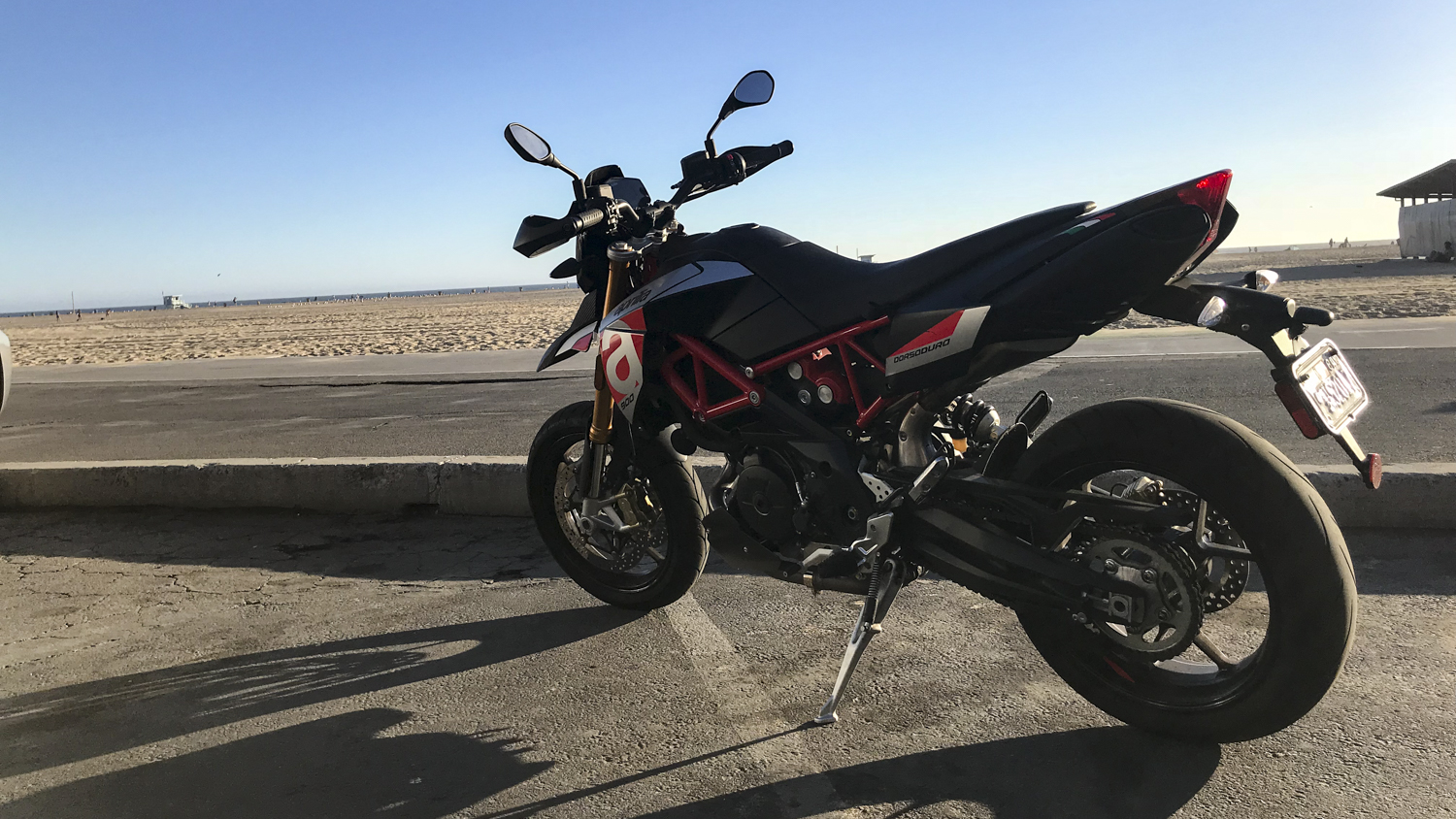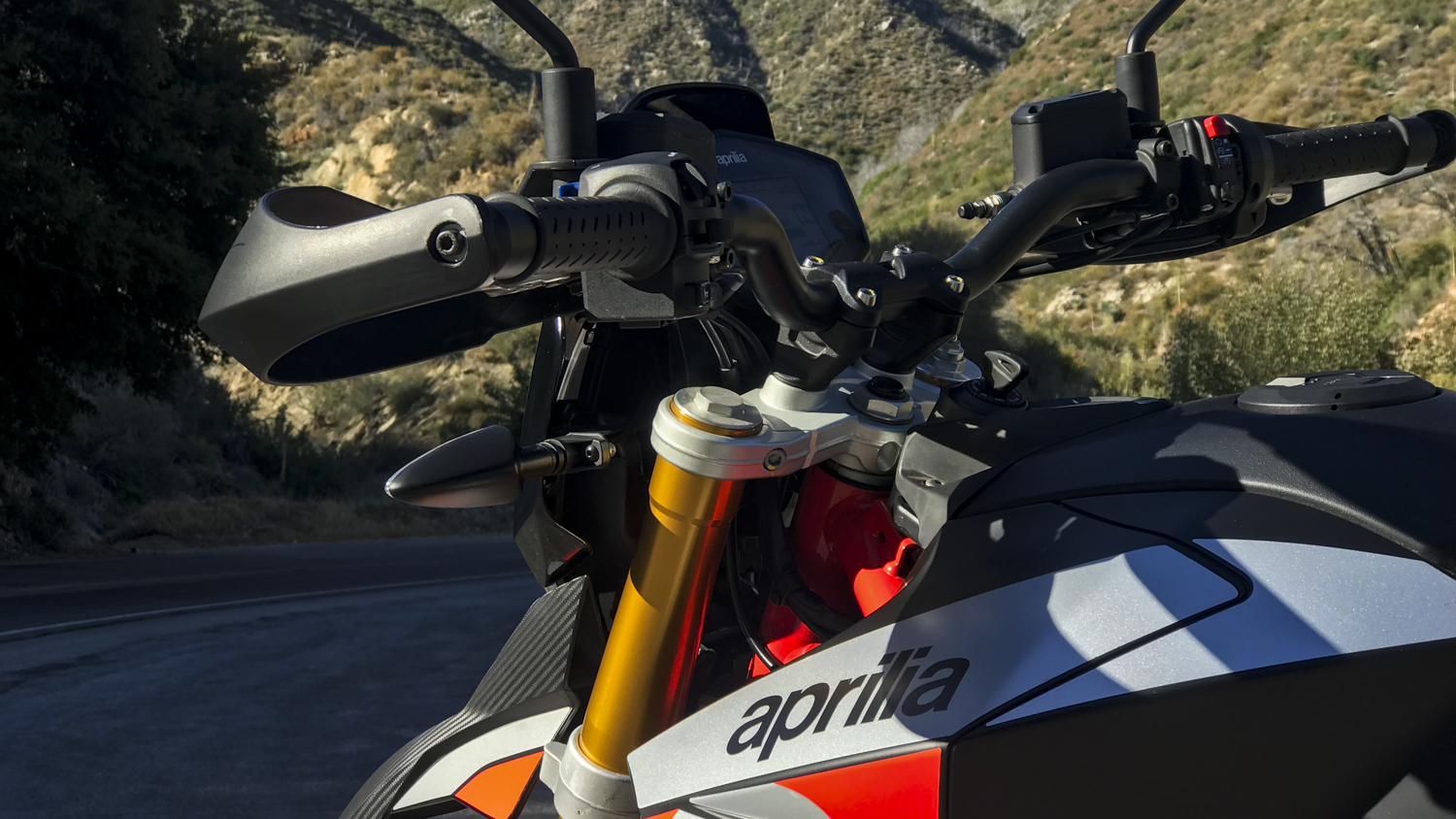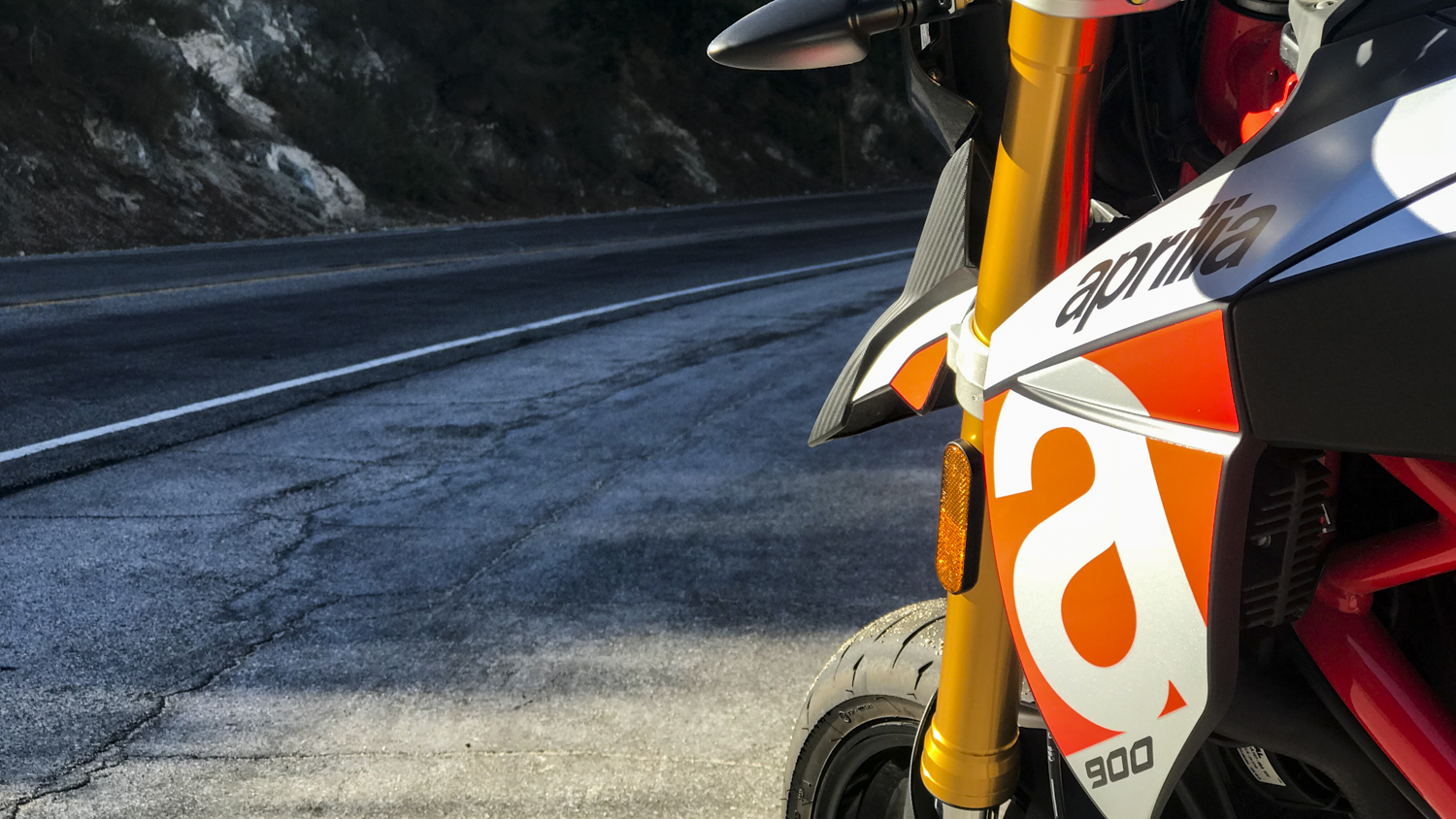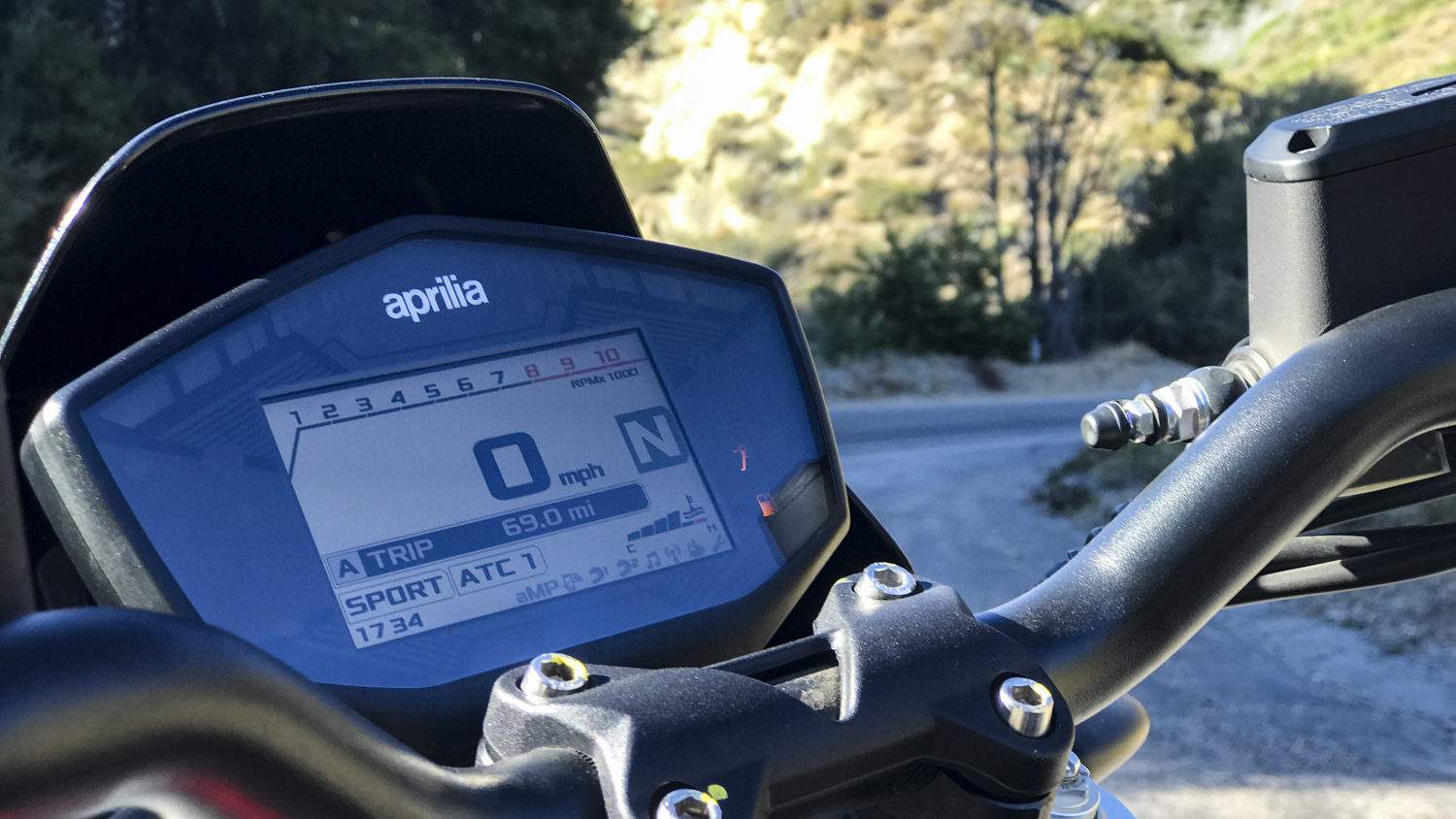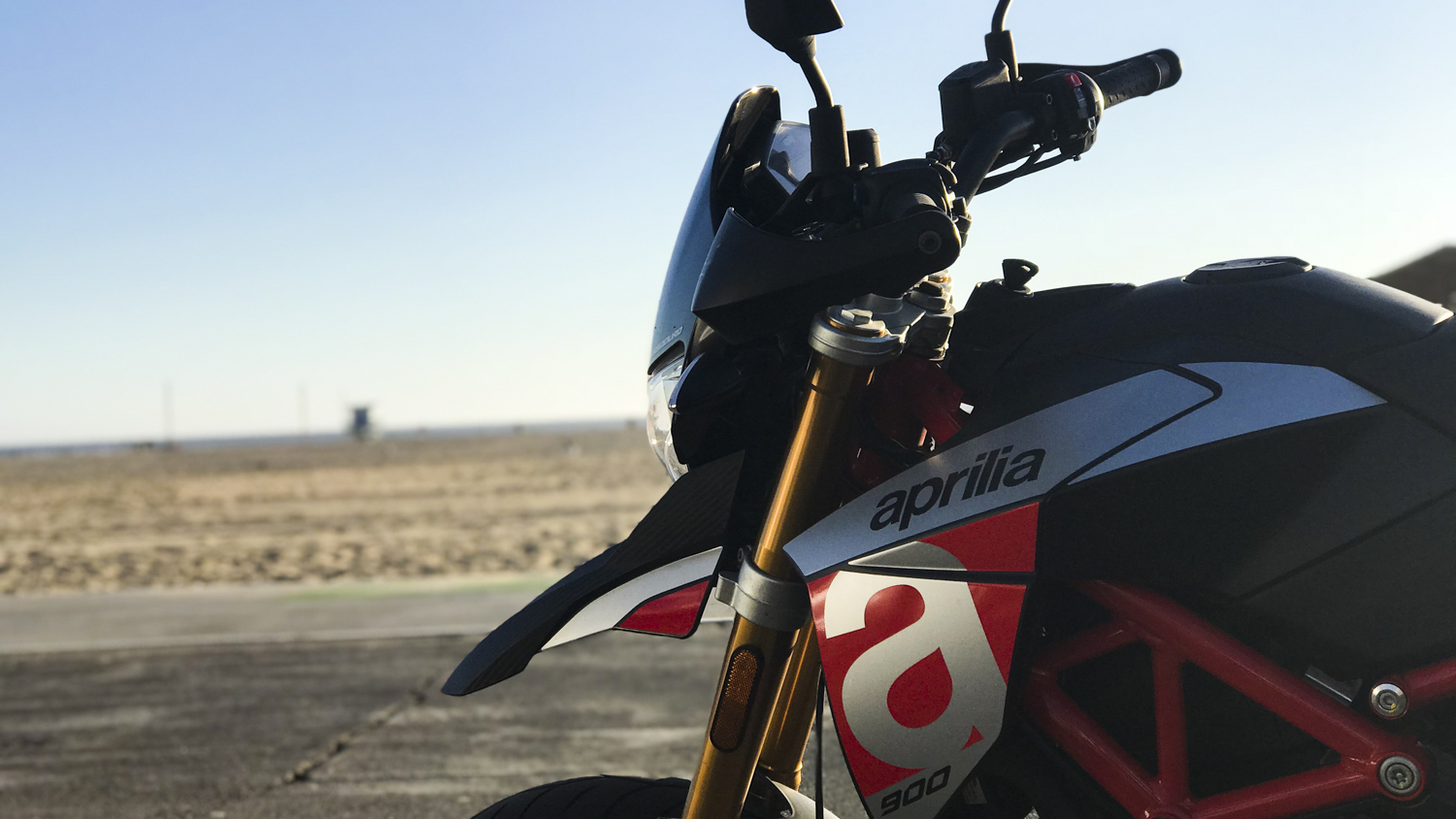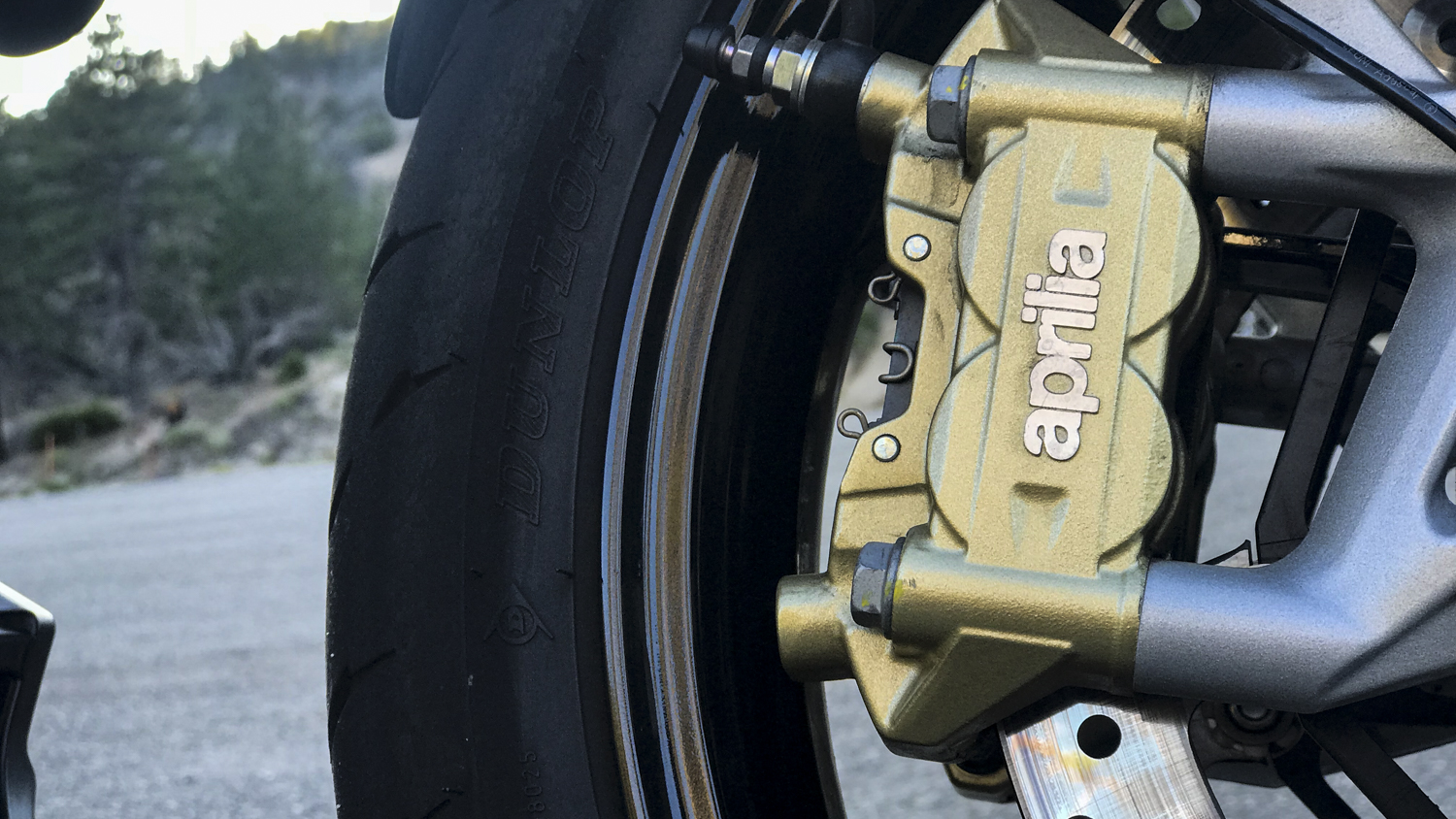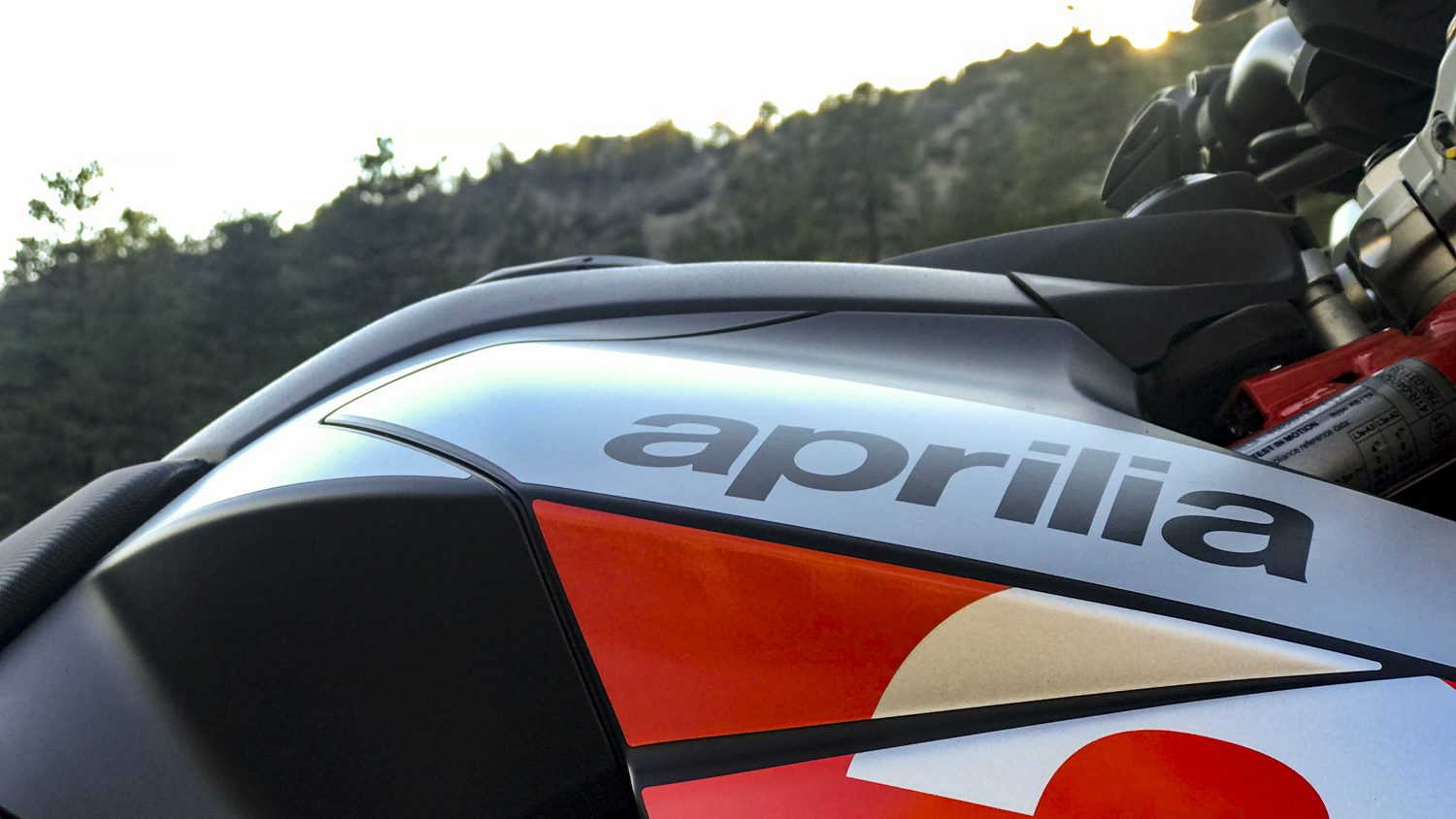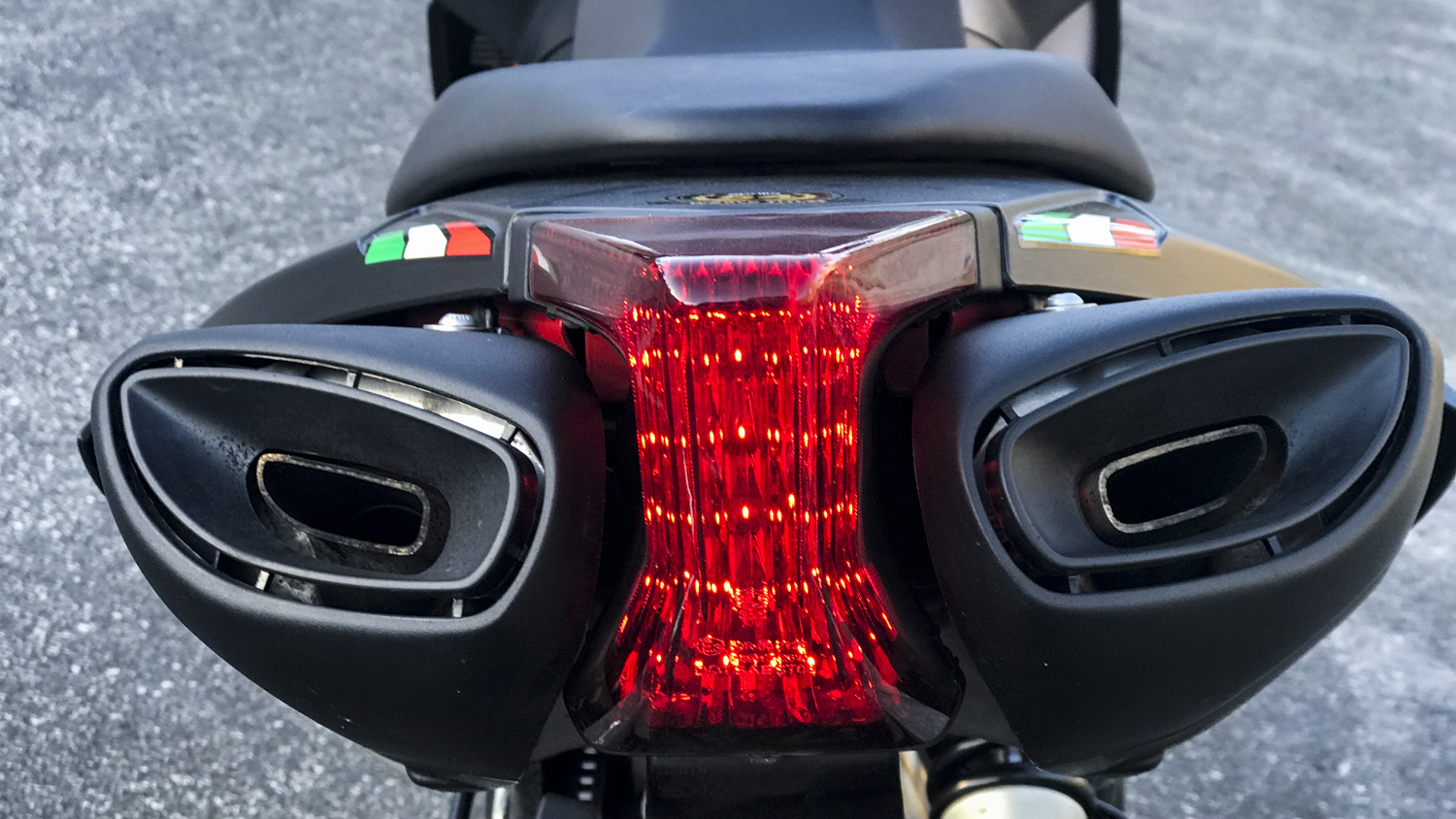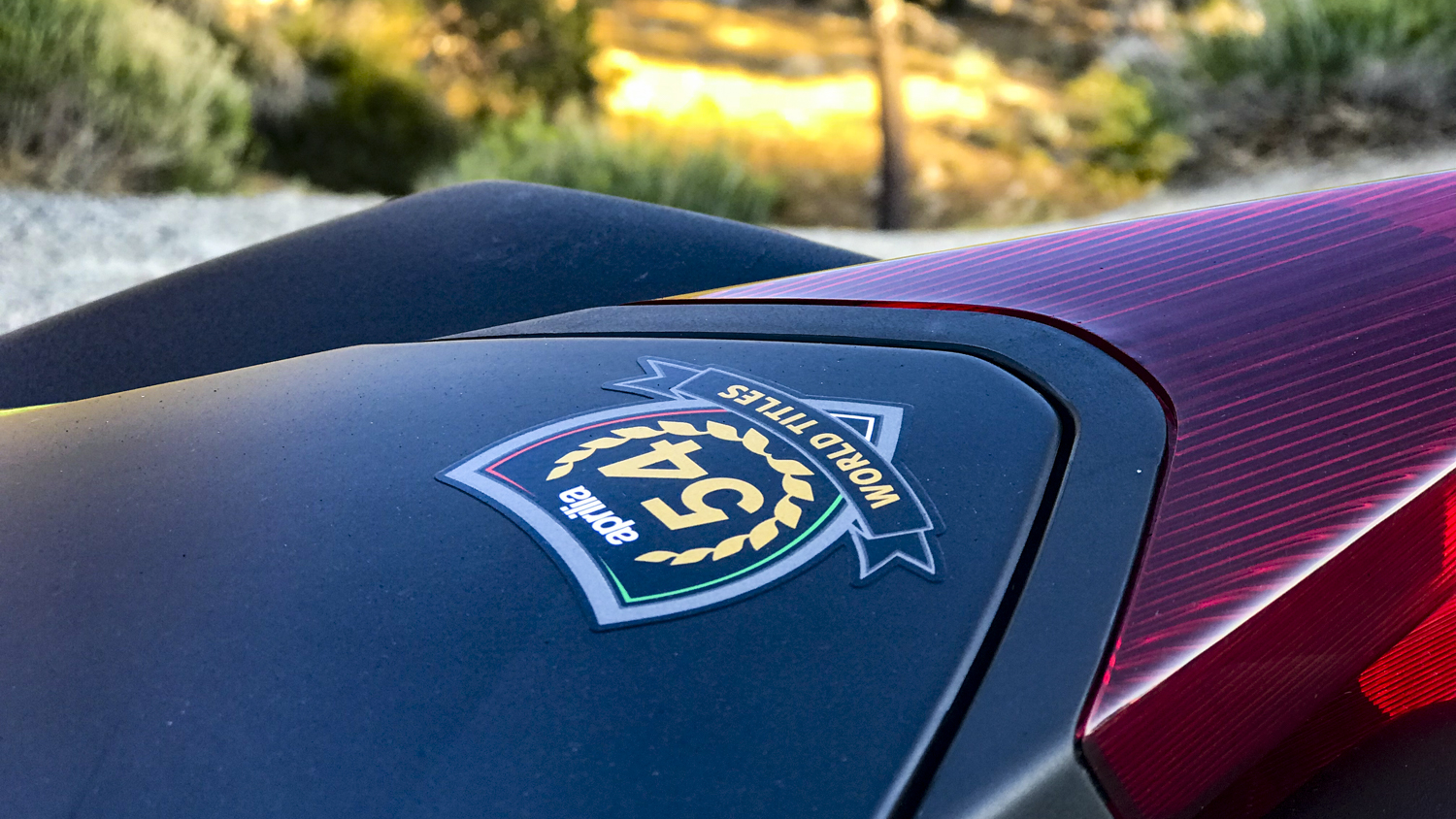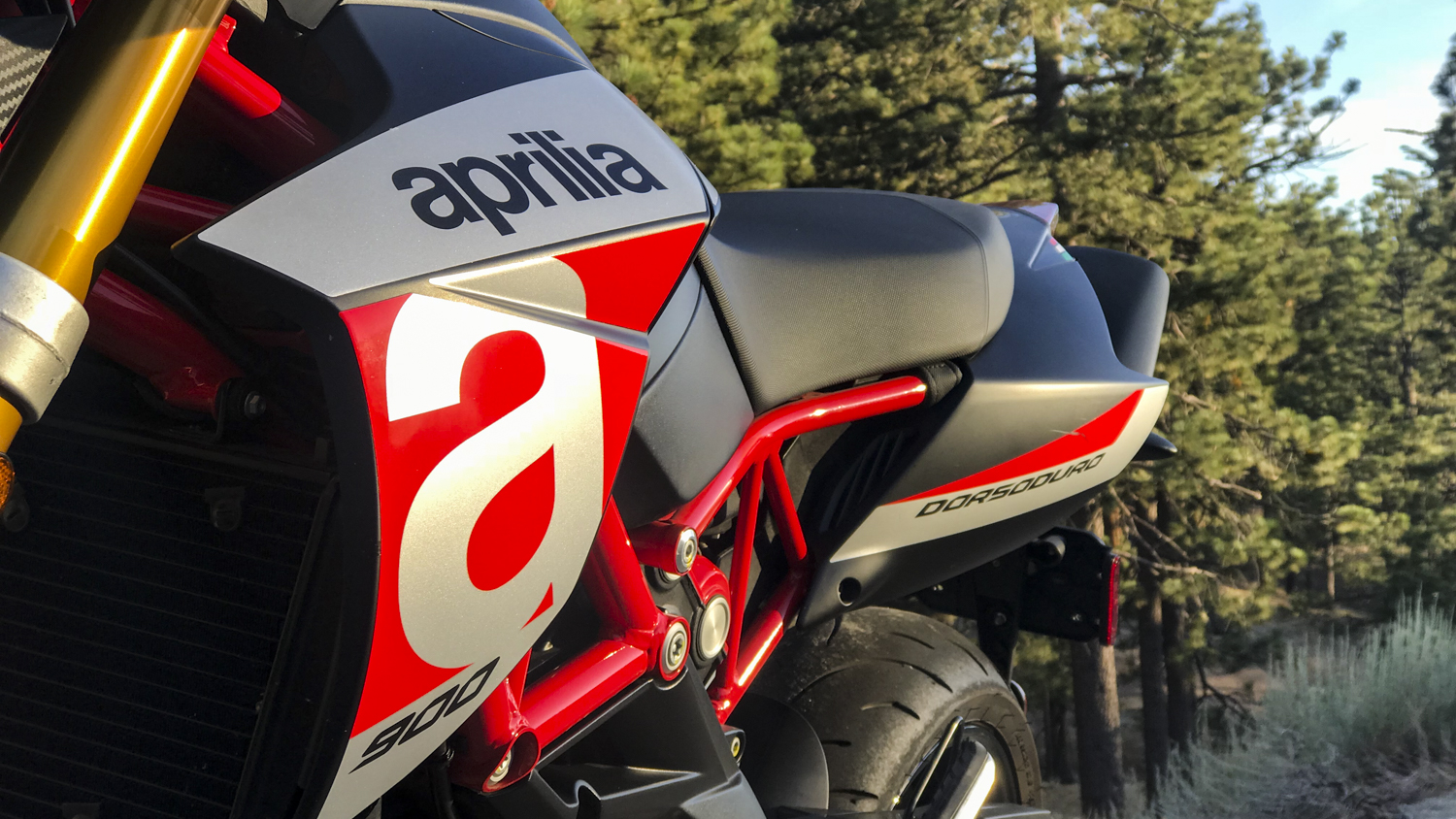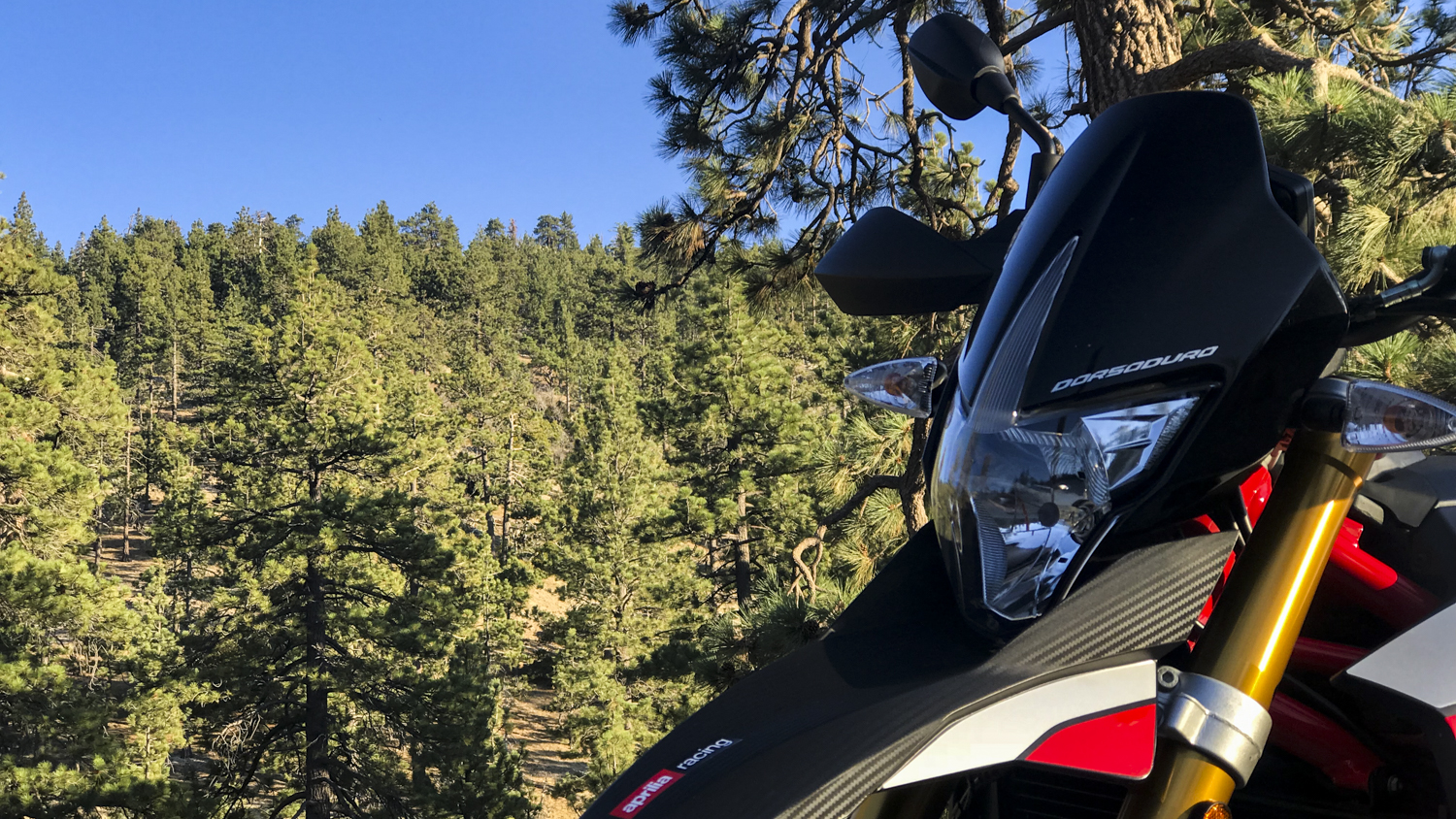 "Knights of Cydonia" is one of those tracks that, given the right moment and vehicle, has the potential to cause the hair on your neck to stand up straight and send a rippling full-body shiver. That occurred while chasing down my colleague, Manuel Carrillo III, driving a new Toyota 86 while I was at the helm of Aprilia's Dorsoduro 900. The tune, Angeles Crest Highway, and the Italian brawler together hit me so squarely, I practically quivered out of my leathers. Everything just lined up perfectly. It was as if I had stepped into a perfectly scored film.
Everything just lined up perfectly. It was as if I had stepped into a perfectly scored film.
Yet, before the aforementioned phone carnage, I had listened to the track countless times while riding. None, however, elicited the speed I developed through the track's runtime. It wasn't just the beat of the song that saw my right-hand twist harder and body lean ever closer to the pavement flashing by. And indeed, after the song was over and the next track queued, I continued rapidly approaching the Toyota 86's hindquarters. It was the Aprilia. This is a motorcycle that is the ultimate confidence builder. A perfect tool at mile after mile decimation. Something I only understood after realizing I had traveled a stomach-churning amount of miles in a very short time.
With my realization behind me, as well as miles of Angeles Crest Highway, I stopped at a turnout to breathe and halt the progress that could potentially see me carted away in restraints. It isn't hard to understand why the Aprilia turns a quick rider like myself into a hooligan who fully thinks they're ready to take on Rossi or Dunlop. I'm most definitely not either god-like rider, but the Aprilia has me believing.
Just about everything is perfect on this brilliantly engineered motorcycle…
First off, the ergonomics are superb for a tall rider like myself. The bars are upright and in the perfect position for me to manhandle the Dorsoduro through tight or long apexes. Even railing the Dorsoduro through the tight spiderweb of canyons, the motorcycle feels like a lightweight dirt bike even though it's on the heavier side: 467 pounds.
Aprilia also gifted the motorcycle with the correct seat height — at least for me — which makes the ride all that better. Again, it's similar to a dirt bike and the padding is supple enough for longer rides or harsher terrain, but firm enough for when you're hanging off the neither too wide nor too narrow seat; it allows me to swing my hips and posterior from nearly six inches off the left side to six inches off the right without issue. Just about everything is perfect on this brilliantly engineered motorcycle, and that includes the wonderfully loud and supremely characterful 896cc V-Twin engine set between your legs.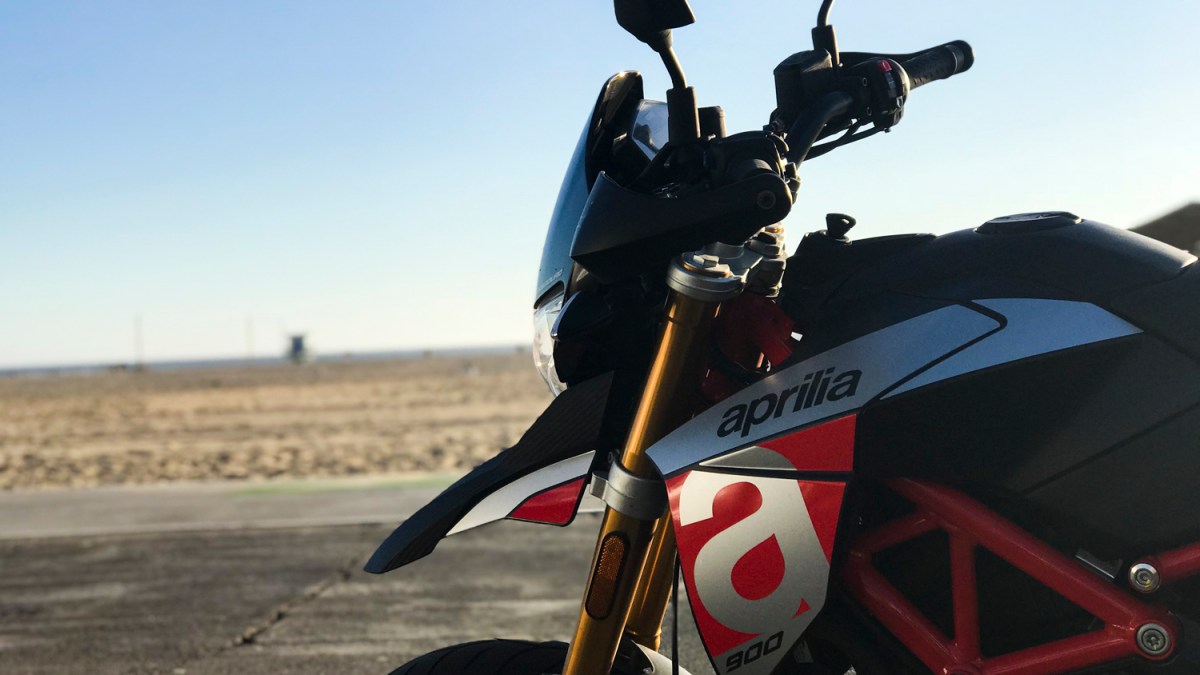 Shared with Aprilia's Shiver 900, the V-Twin has all the power and torque you'll ever need in a street bike with factory metrics of 83 horsepower and 56 pound-feet of torque. Translated to my real-world butt dyno and the canyons high above Los Angeles, it's a rocket out of the corners. Though the engine doesn't make too much torque, it peaks early at 6,000 rpm. Right in the sweet spot that occurs after clipping an apex in the right gear. And it takes little to come to terms with the Dorsoduro's transmission so that every shift is the right shift. Clutch uptake is almost telepathic. If you lose yourself to the ride like I did, you'll swear the Dorsoduro was an automatic. But as I round the next corner, with Manuel's Toyota in my sights, I drop a gear and pin the throttle just as Run the Jewels' "Mean Demeanor" begins its bass-heavy intro. That 86 is mine.
In less than a mile, I rounded Manuel and had completely lost myself to the moment. Soon, I couldn't even see the gloss gray Toyota in my mirrors. Only the falling sun ducking behind the high alpine trees. Throughout the entirety of my ride, the world sort of just slipped away. I lost awareness of my immediate surroundings and became one with Aprilia Dorsoduro 900 I was piloting, the road ahead, and the song cranked into my ears. To gain that sort of out-of-body experience in the automotive world, you'll be looking to spend hundreds of thousands of dollars on something like a new McLaren, Porsche, or Lamborghini. In the motorcycle world, though prices are more reasonable, I've never felt it until the Dorsoduro. Because of that, I'd happily fork over $10,299 to have that experience every time I go out for a ride.