No one needs a Lincoln Navigator.
No one needs a bulletproof attache case, alligator skin luggage, or $350 Ecuadorian heirloom chocolate bars either. However, these are the spoils of someone with too much discretionary income and the desire to make a statement. The 2022 Lincoln Navigator Black Label makes that statement unlike almost every other SUV on the market. We spent a week behind the wheel of a Black Label 4×4, the flagship trim of the brand's flagship SUV. In the world of Lincoln, it doesn't get more luxurious.
The Navigator's evolution has been a long and winding road for Lincoln. The vehicle simultaneously launched and defined the full-size luxury SUV segment in 1997 (for the '98 model year) with a mission to help its customers make a statement. It was a big, bold, shiny chariot designed with a single purpose: to announce to the world that you had, in fact, arrived.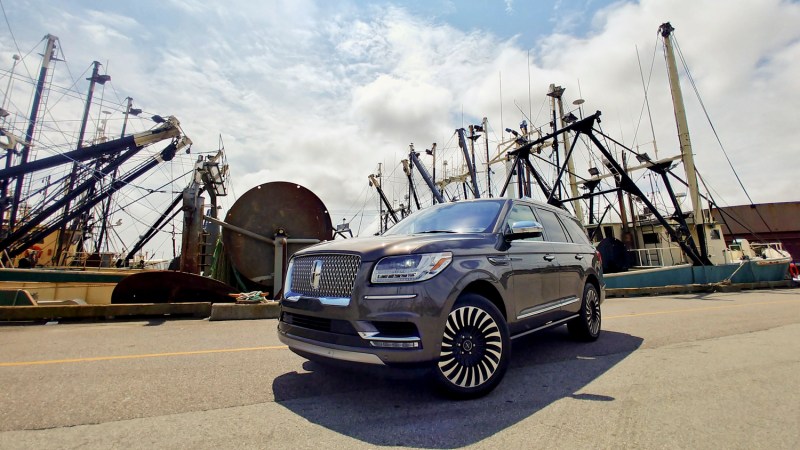 A few short years later, it lost substantial street cred when the Cadillac Escalade redefined the segment with a whole new level of bling and panache. For more than a decade, Lincoln lost its footing thanks to an aging platform, tired design, and ruthless fuel economy. The truck seemed to hit rock bottom around the middle of this decade. Of the 2015 Lincoln Navigator, we noted:
Picking up the Lincoln Navigator from the airport parking lot was a bit like going to the animal shelter and coming home with a Stegosaurus … Its current flagship, however, with its elderly truck platform, boxcar dimensions, and drought-like thirst for petrochemicals is lodged solidly in the Jurassic …
It seemed destined for the automotive graveyard, but Lincoln had bigger plans. The following year, the brand debuted an impressive, all-new Navigator concept in New York. With gullwing doors, seven infotainment screens, and teakwood steps, it was impossible not to take notice. Just as improbable when Lincoln launched the 2022 Navigator is how similar to the original concept the newly refreshed model was.
Picking up the Lincoln Navigator from the airport parking lot was a bit like going to the animal shelter and coming home with a Stegosaurus.
The exterior of the Lincoln Navigator Black Label makes a striking first impression. Where the previous generation felt big and lumbering, the 2022 update feels crisp and sophisticated with a surprising dose of sportiness. The more aggressively raked roofline, sweeping, recessed chrome grill, and massive, 22-inch rims are distinct changes that announce a bold new era for the Navigator. It's a tasteful redesign that retains much of the marquee vehicle's original panache without feeling garish or overdone.
Climbing inside requires a real climb inside. The automatic running boards aren't just a frilly novelty. Anyone less than six feet tall is going to need a full two steps up from ground to cockpit. This is a big truck. After one week as our daily driver, it felt almost silly stepping back into our diminutive Toyota 4Runner.
We came to appreciate the truck's size almost everywhere we drove it. At parking lot speeds, the Navigator feels every bit of the hulking 210-inch, 5,855-pound machine that it is. It's tame, quiet, and sophisticated, but never lumbering as with its predecessor. On the plus side, all that girth and the powertrain that pushes it give it an impressive towing capacity of 8,400 pounds for our 4×4 model or 8,700 pounds on the 4×2 variation.
That powertrain, pulled directly from the Ford F-150 Raptor, is a thing of beauty: a twin-turbo DOHC 3.5-liter, V6 engine making 450 horsepower and 510 pound-feet of torque. While anything less than a V8 might seem underpowered — bordering on silly — for a truck of this size, Lincoln has tuned the engine to be surprisingly sporty. From a dead stop to 60 takes just 5.5 seconds. (Did we mention the almost 6,000-pound curb weight?) Ramping up to highway speeds never feels like a struggle. The truck feels more nimble and a full ton lighter the faster it's driven. Point the Navigator where you need it to go and goose the gas pedal. It's nothing but smooth, seamless acceleration with a 10-speed automatic transmission that does an excellent job of picking the right gear.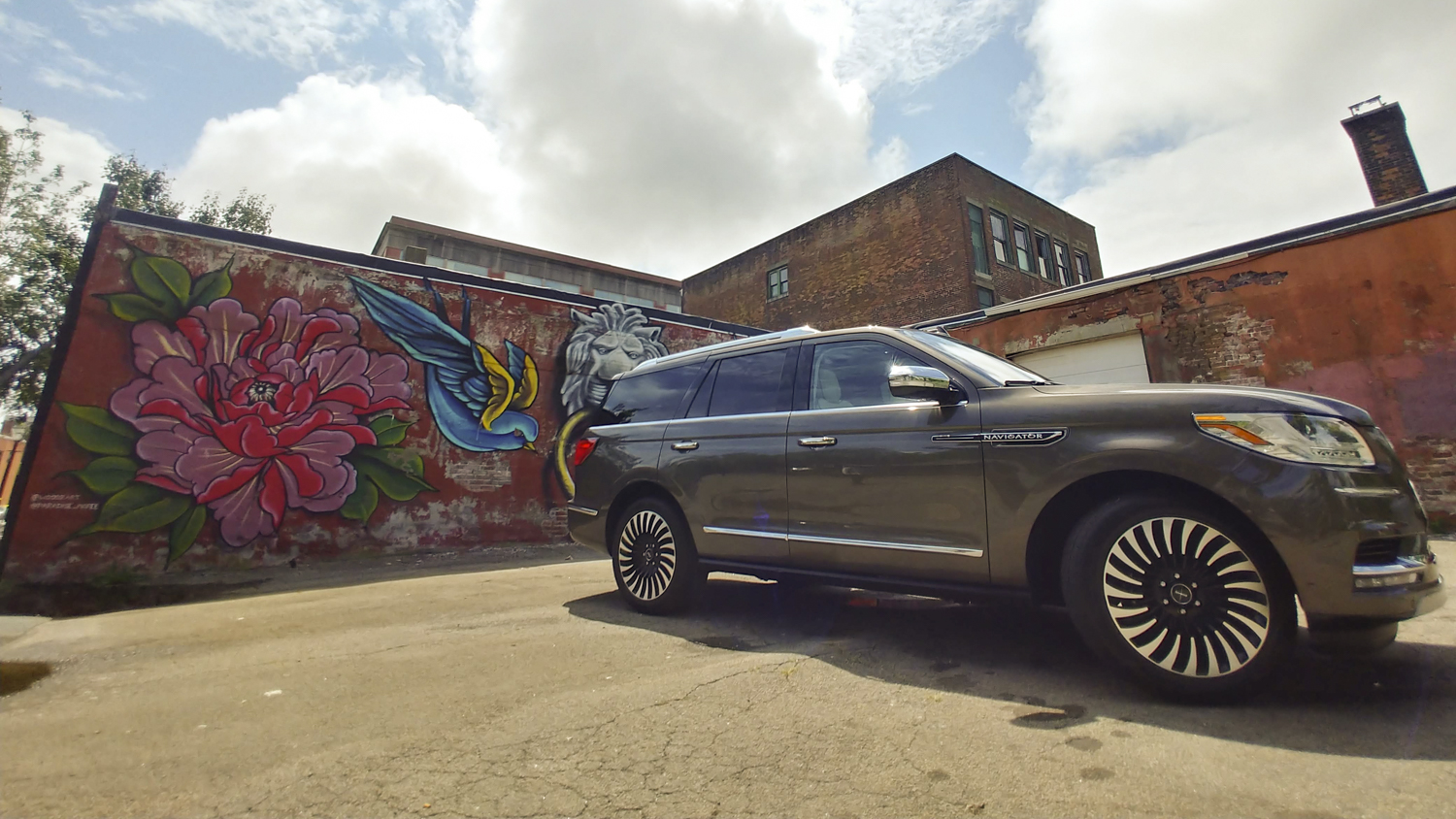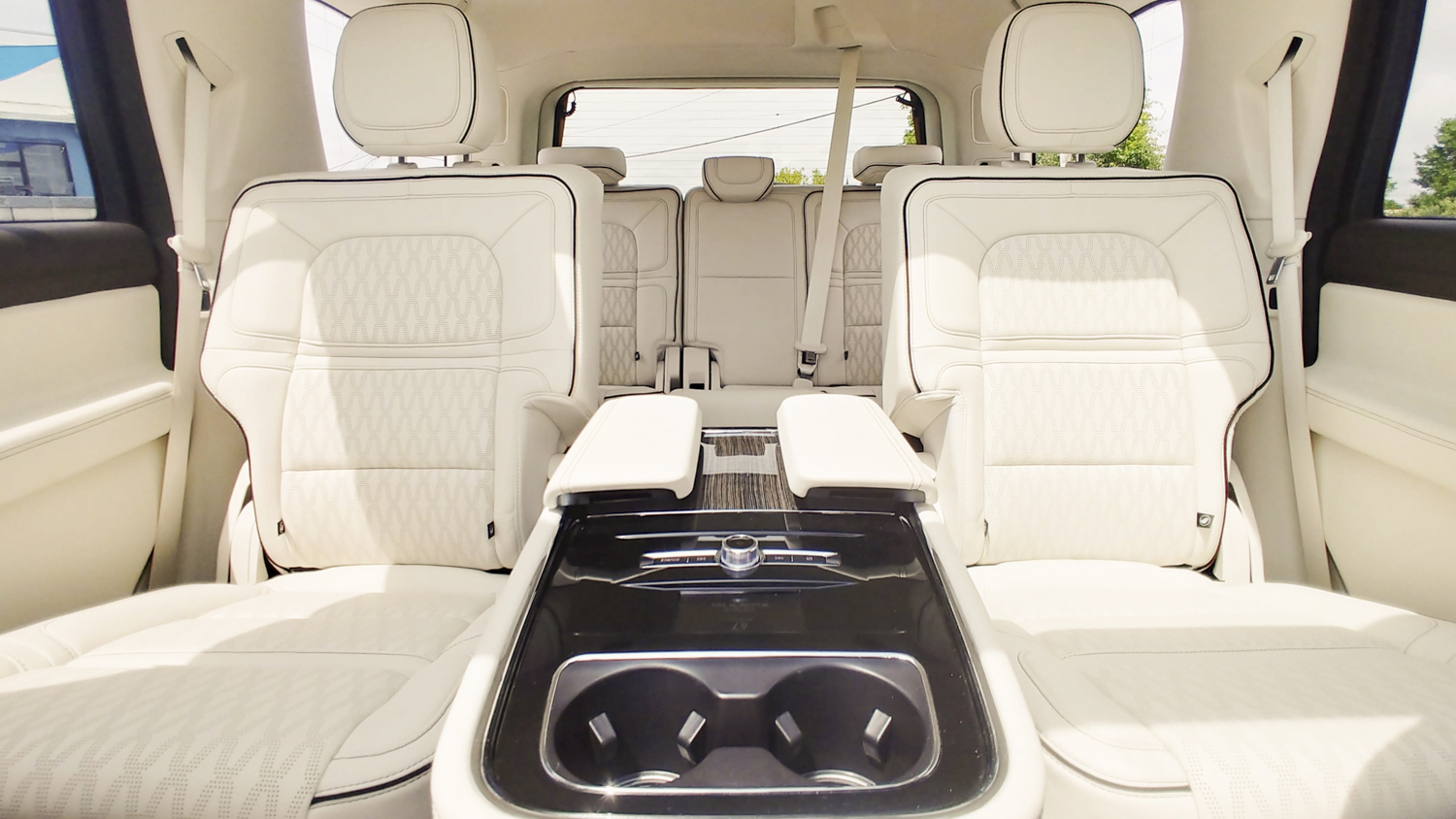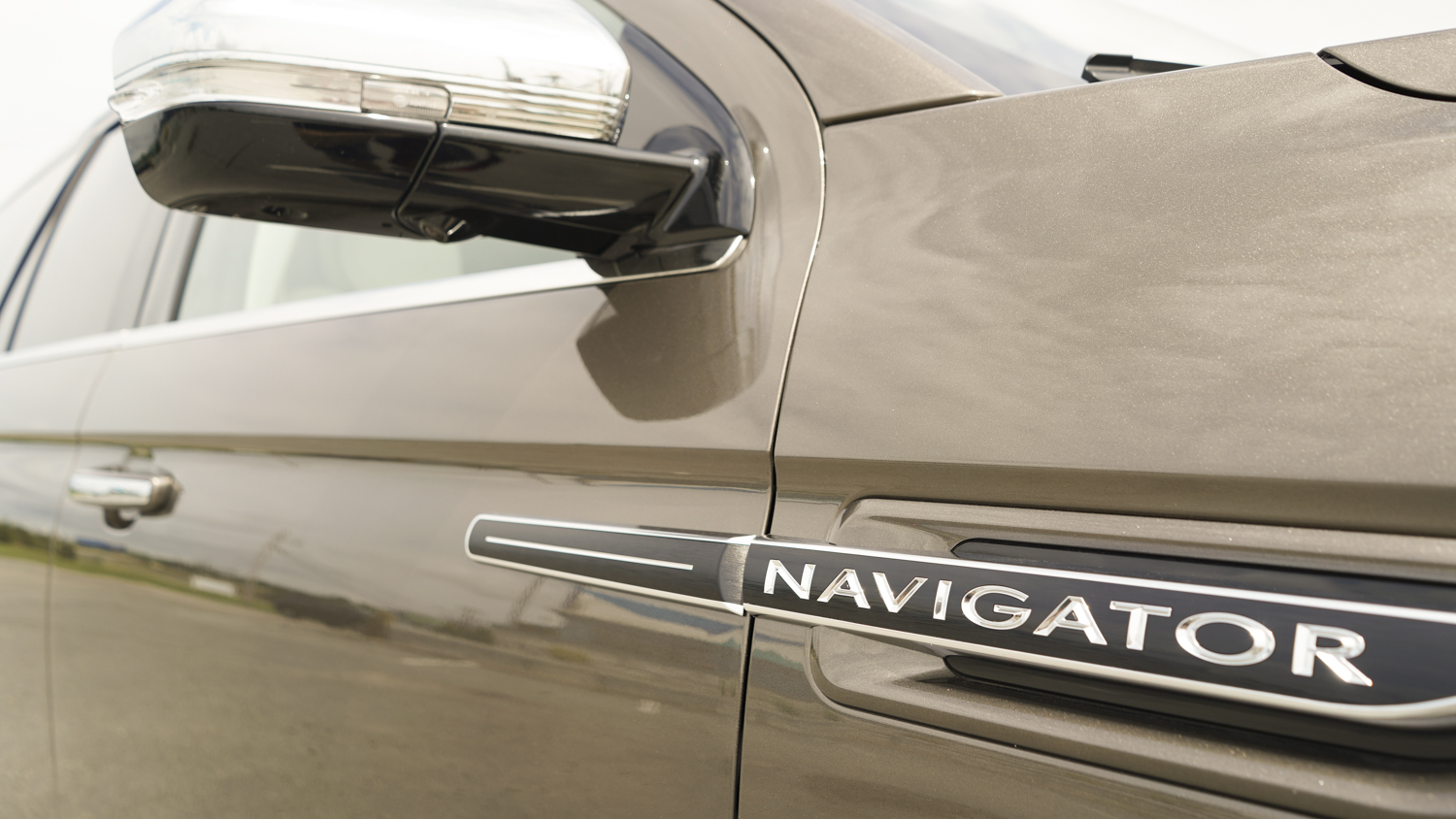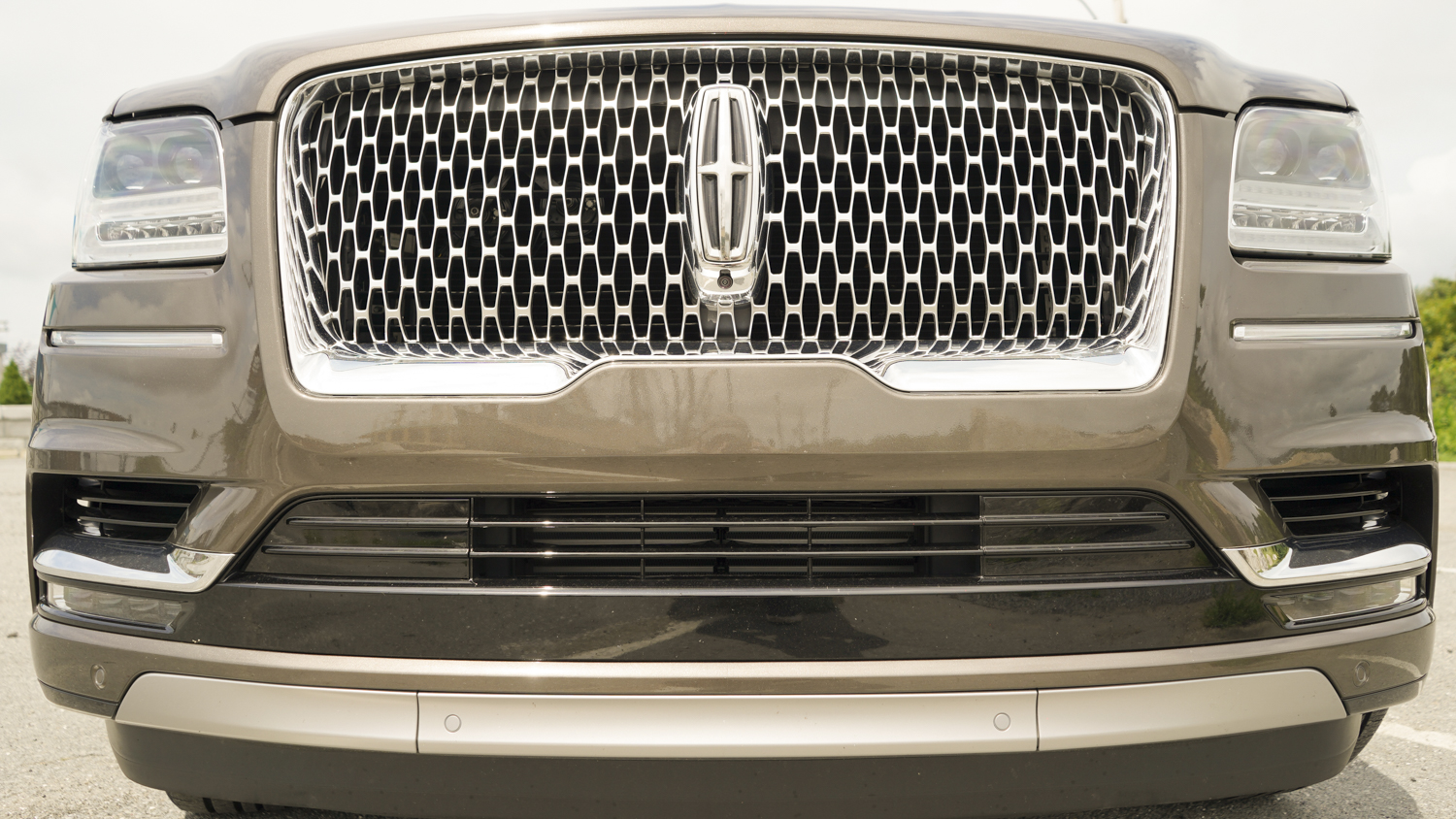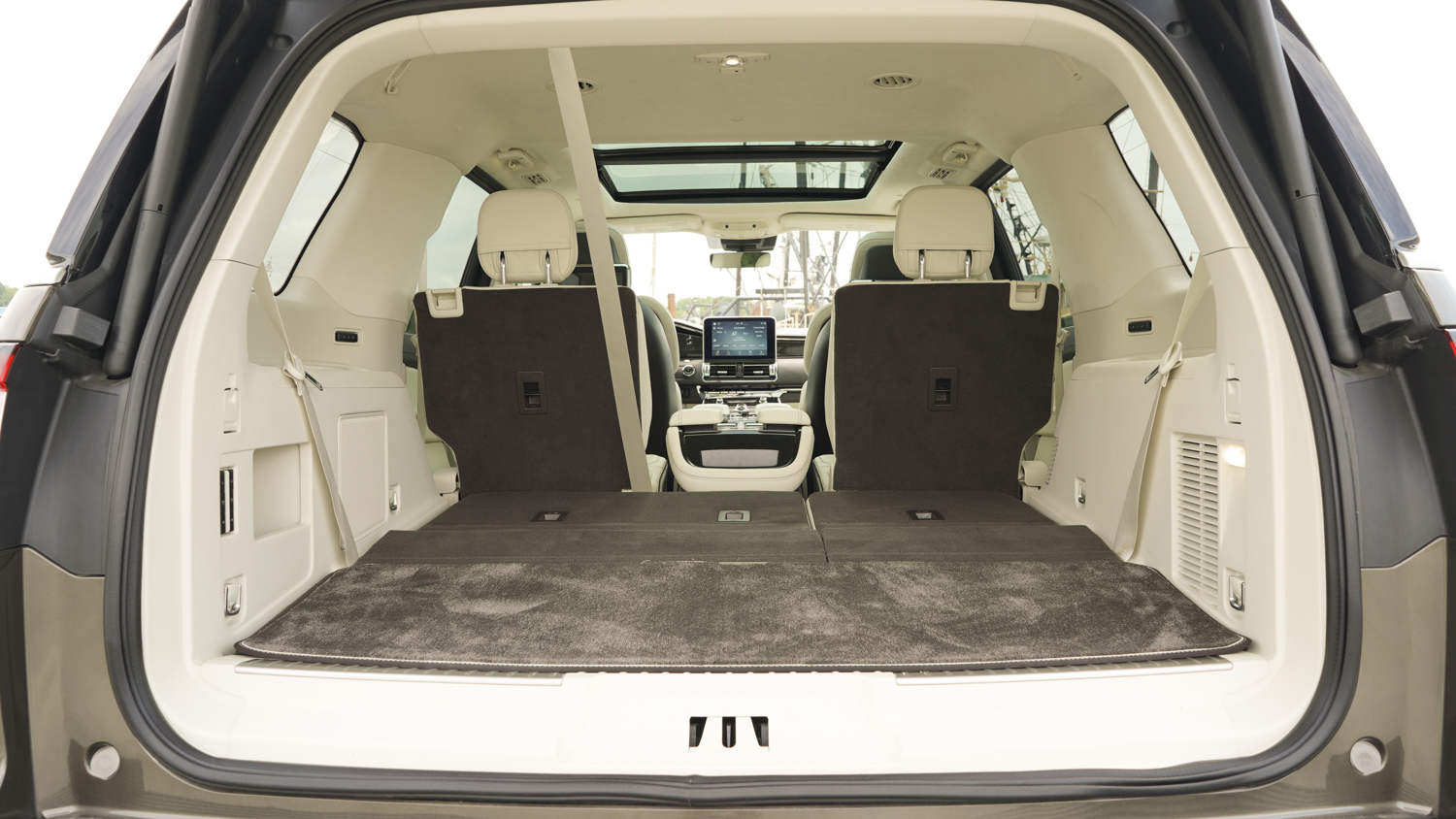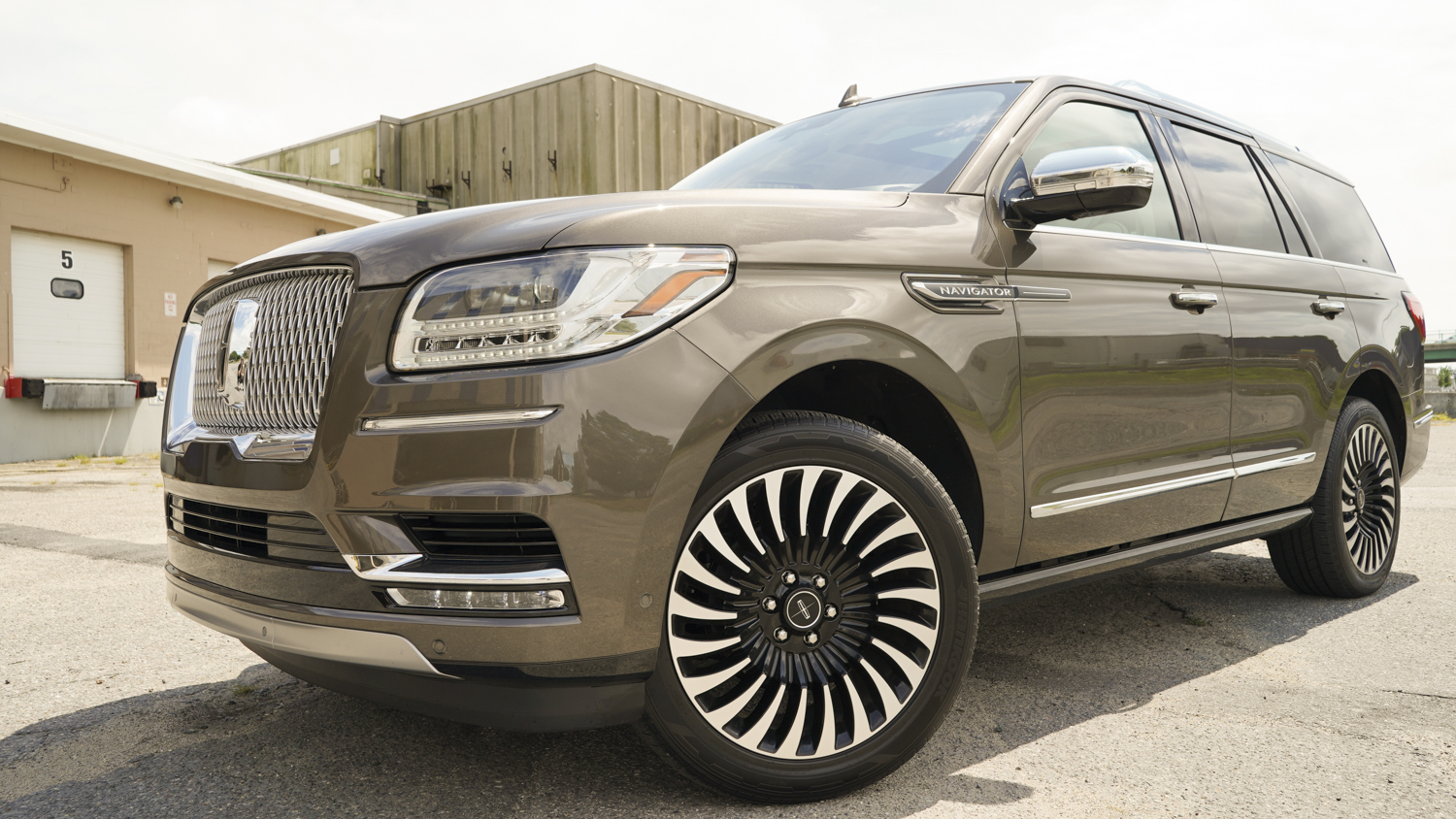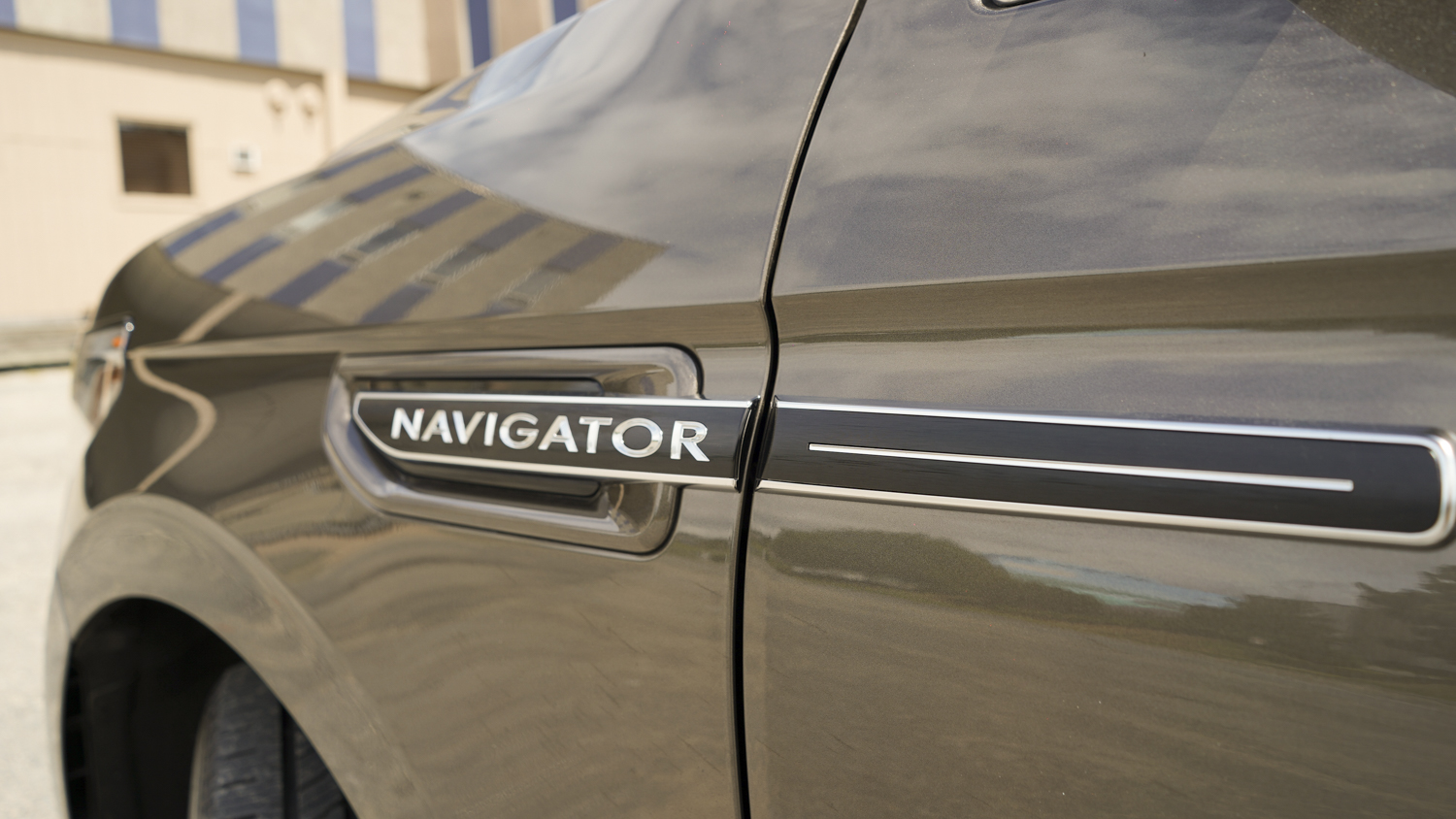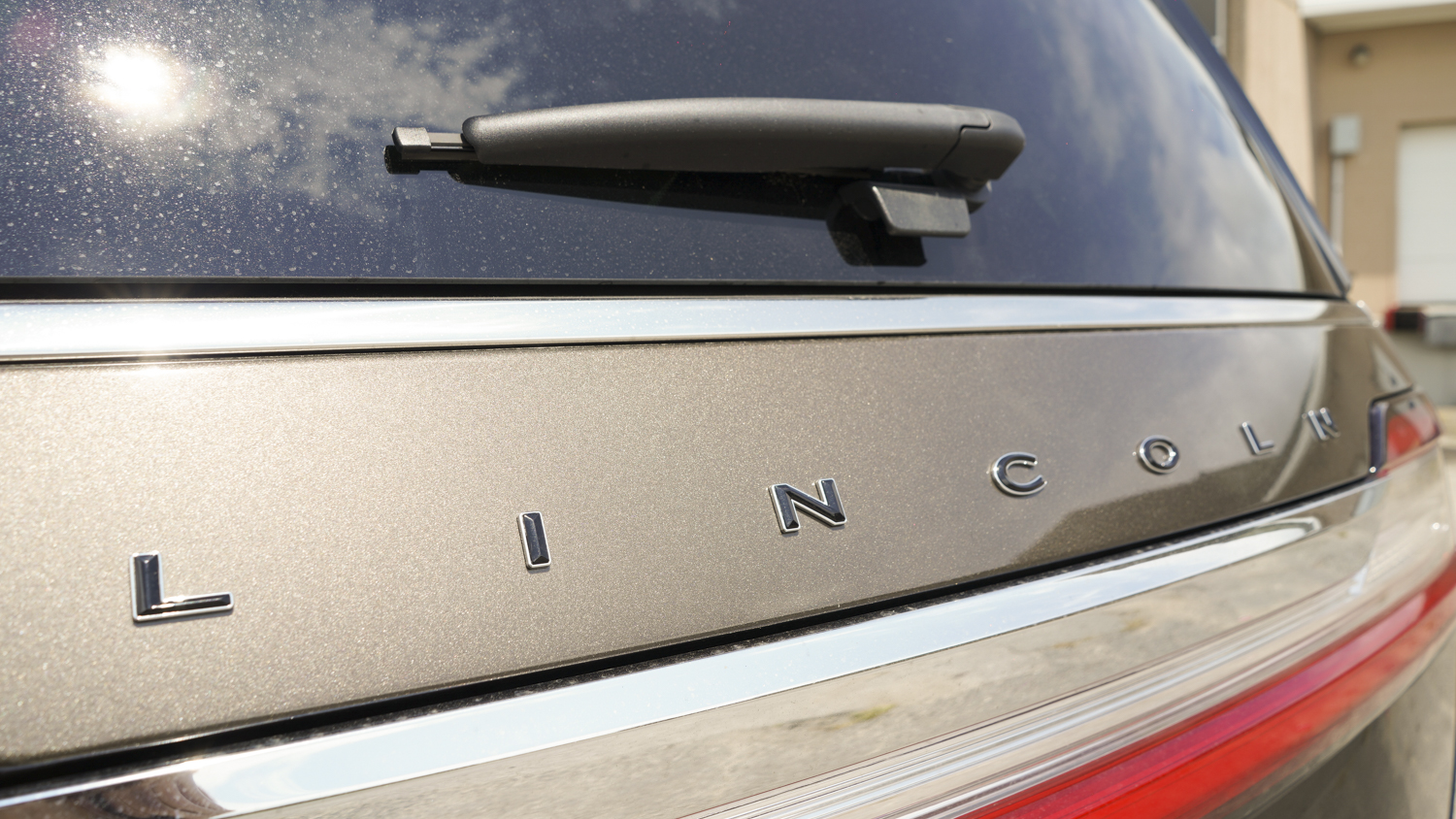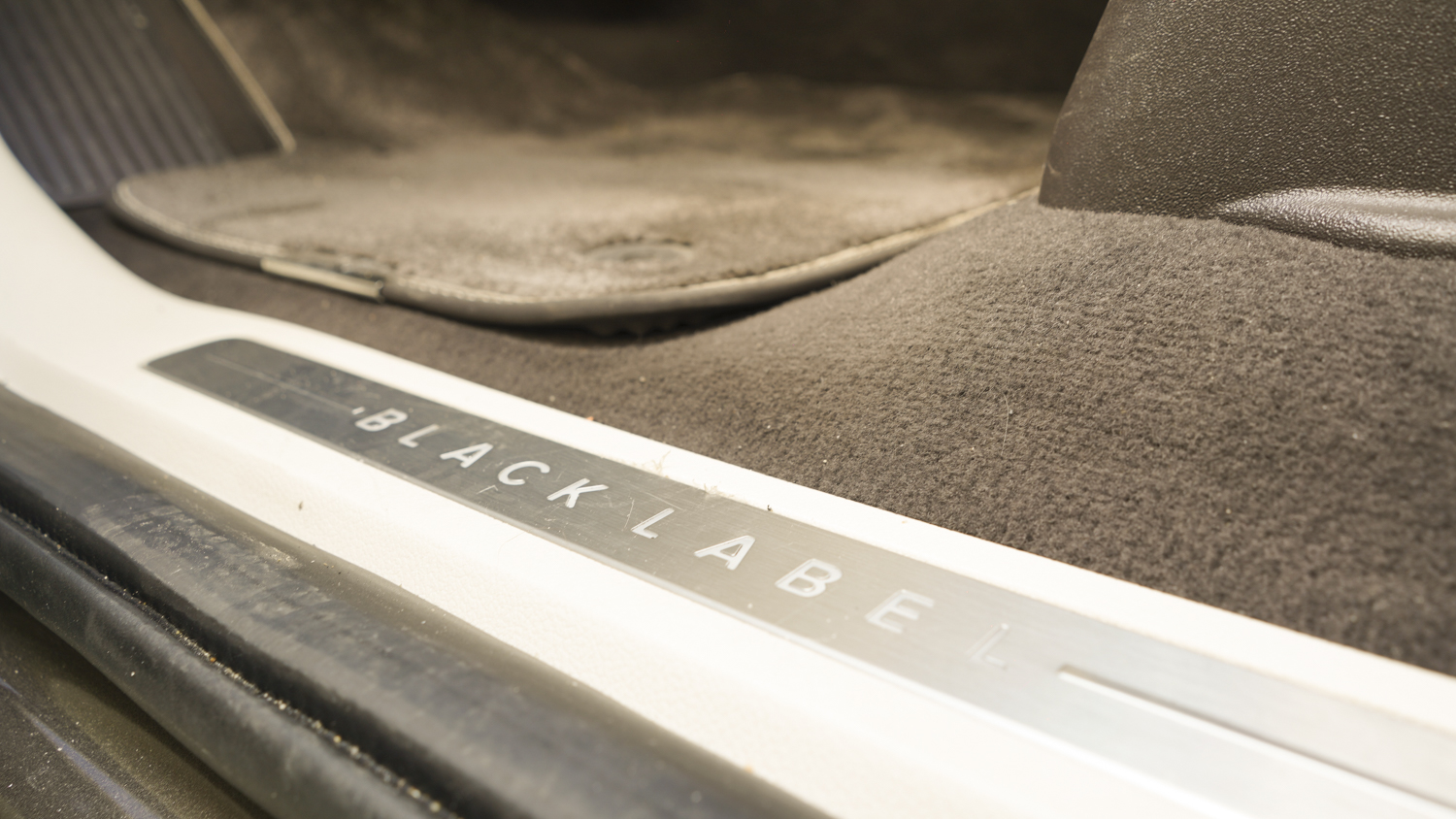 What's most remarkable is that sitting in the Navigator in your garage is almost as enjoyable as driving it. The cockpit is akin to that of a private jet. Venetian leather and butter-soft suede cloth abound. The only word to describe its absurd level of amenities is "dizzying." We spent a week trying to find any features the truck lacked. Most — navigation, backup camera, satellite radio, and system checks — can be controlled via the responsive, 10-inch touchscreen. The infotainment system is well-thought-out, although some controls feel a bit overcomplicated. Lincoln included just the right amount of dedicated buttons and switches for common controls like volume, cabin air temperature, and seat position.
Speaking of which, the front passengers are treated to 30-way adjustable power seats with cooling, heating, and massage features. Three passengers can each program dedicated memory buttons to reposition the seating every time they climb into the vehicle. The seats are more comfortable than most La-Z-Boy recliners. Every passenger — even those in the capacious third row — will feel like they're cruising in a limousine. There's a dual-screen rear seat entertainment system, copious USB ports, more cupholders than an IMAX theater, Wi-FI hotspot capability, and a massive, panoramic sunroof.
The entry-level 2022 Lincoln Navigator Premiere bases around $72,000, while the midline Lincoln Navigator Reserve pushes north of $80,000. However, customers seeking the flagship, hip-hop mogul experience — the 2022 Lincoln Navigator Black Label with all the bells and whistles — are looking at an all-in price north of $100,000. This is a whole new era of Lincoln indeed.
Editors' Recommendations