There's no lingering smell of his favorite Viceroy cigarettes. No soft, 50-year-worn leather seats. No stray fibers that sloughed off the famous turtleneck. No presence of the man that made this car a legend. There's nothing, outside its red carpet nameplate and Highland Green paint job, that truly ties Ford's latest Bullitt Mustang to the king of cool, Steve McQueen.
Yet, take a moment. Slide into the Recaro seats. Hit the starter. Grab the off-white cue ball shifter. Give the throttle a light tap and close your eyes. Sure enough, those preternatural characteristics are all there. Everything ready for a good chase.
This is Bullitt, and McQueen would approve.
If you haven't watched Bullitt, 1) you're likely under the age of 40 and 2) you're lucky, as the movie is terrible apart from one redeemable scene: a car chase. Set between McQueen's 1968 Highland Green Mustang GT Fastback and a 1968 Black Dodge Charger, the pursuit features McQueen following the Charger through the hilly streets of San Francisco. It's the quintessential car chase, one that became the gold standard. Some years after the movie's release, Mustang fans latched onto McQueen's Mustang; both the car and movie became cult classics. Ford listened and, throughout the years, the company has put out a host of Special Edition Bullitt Mustangs.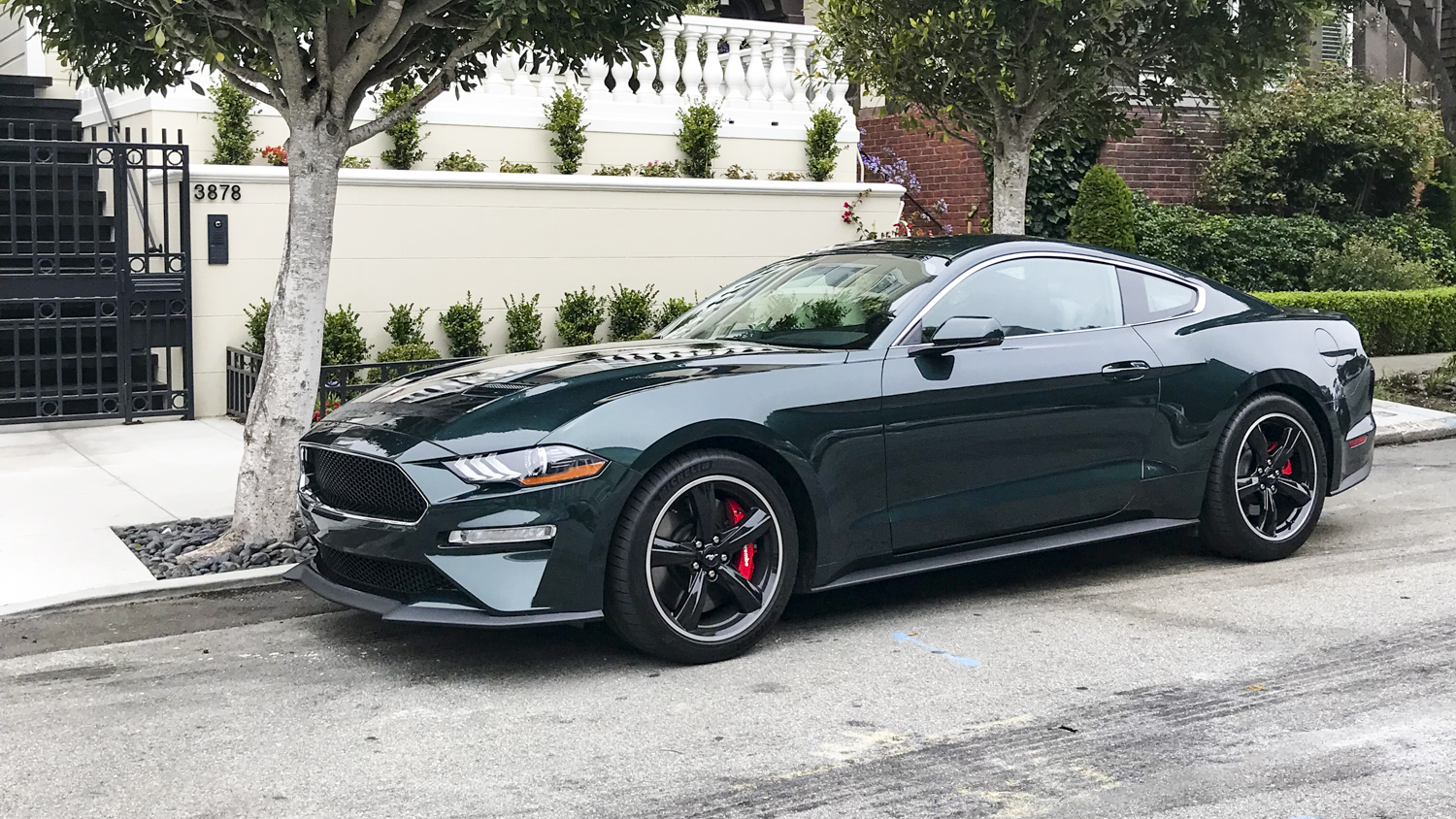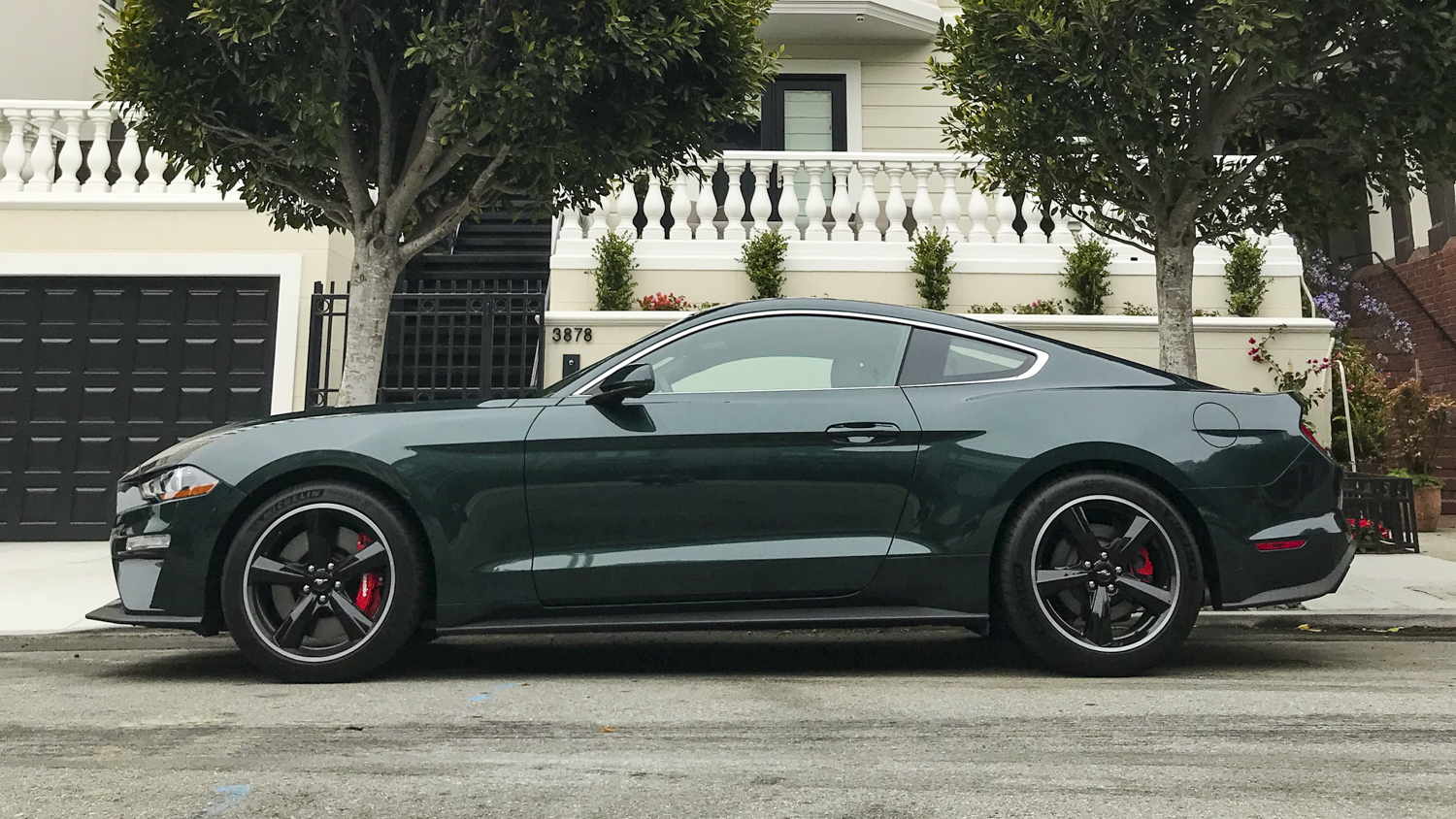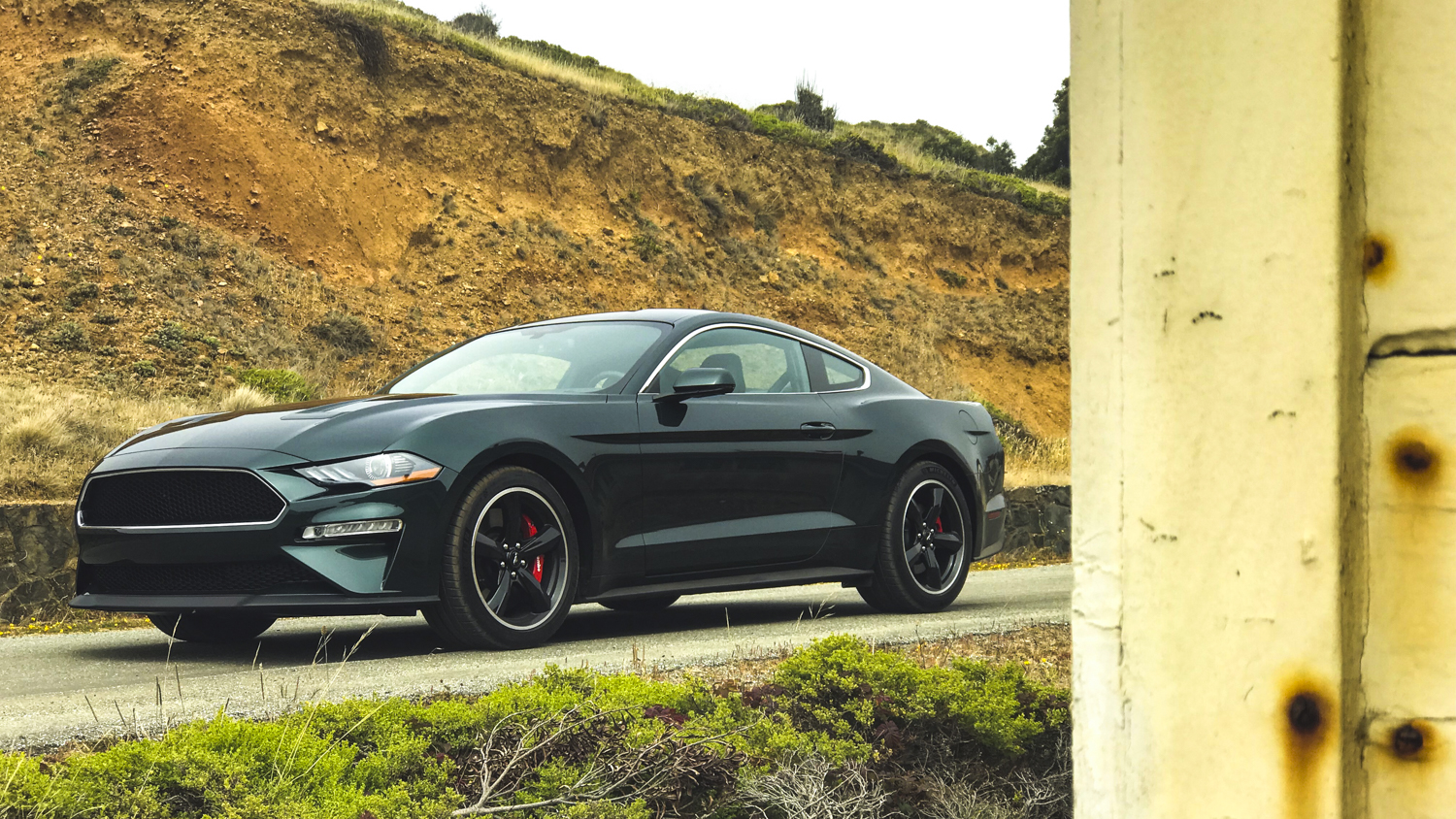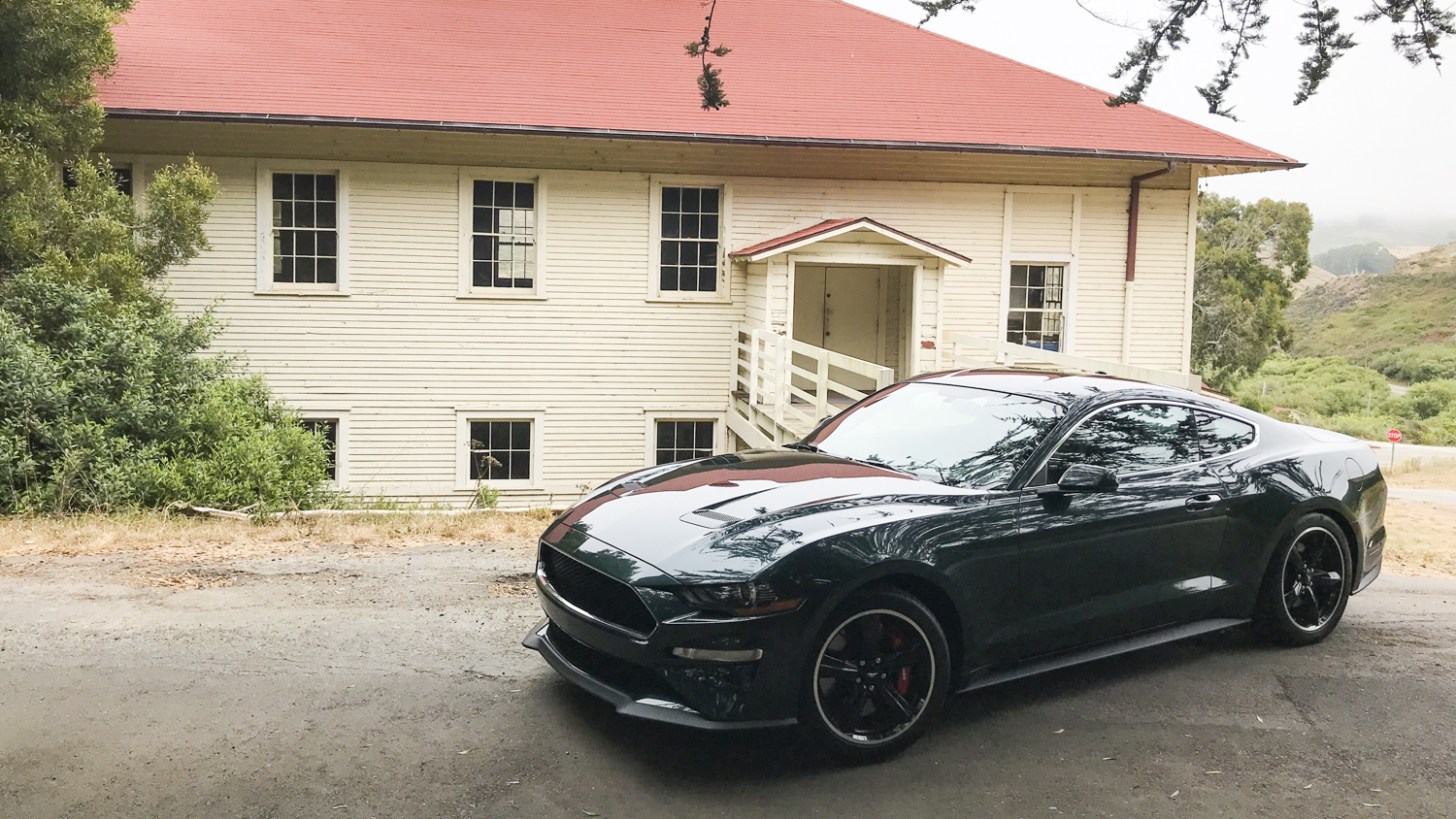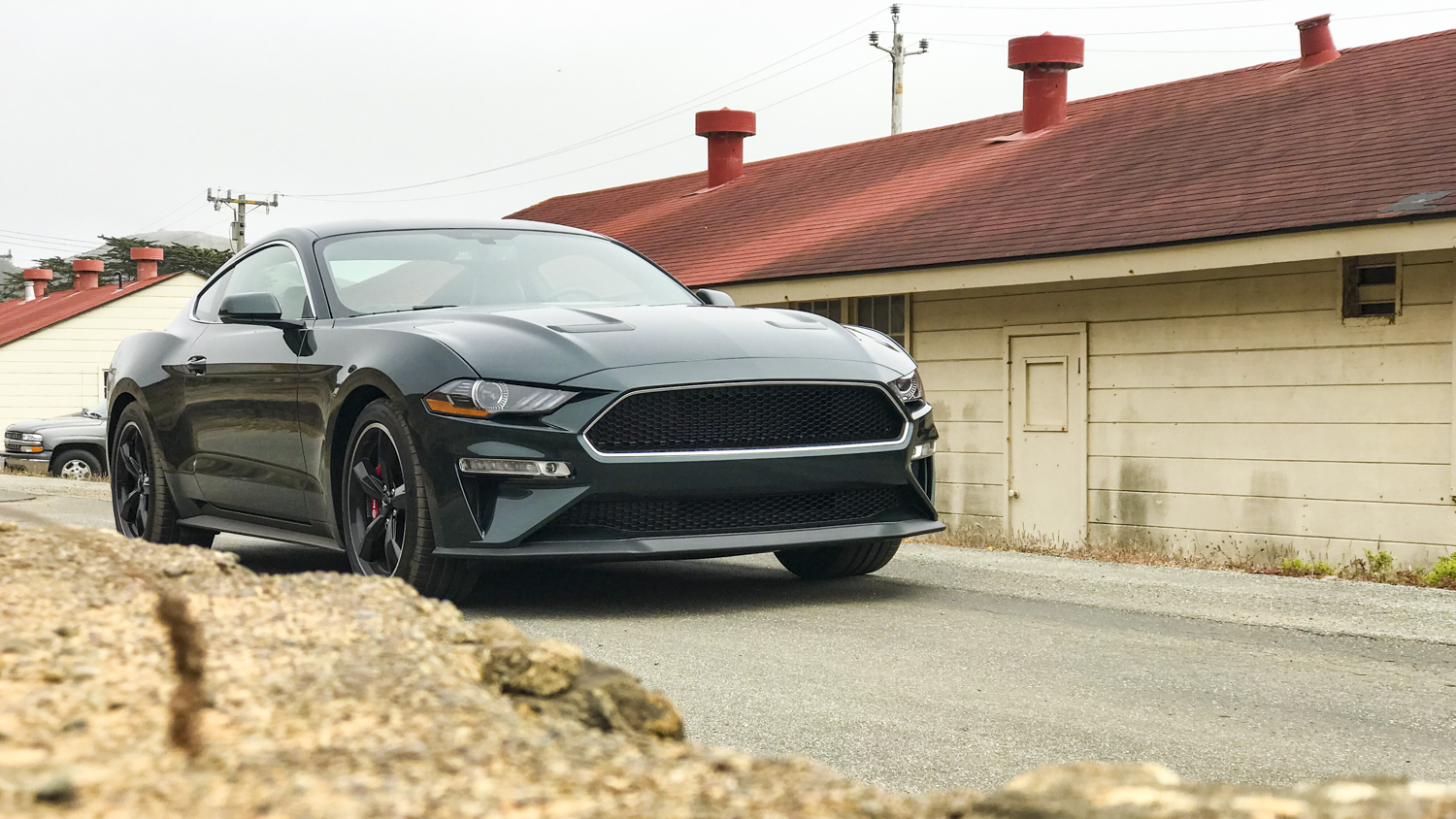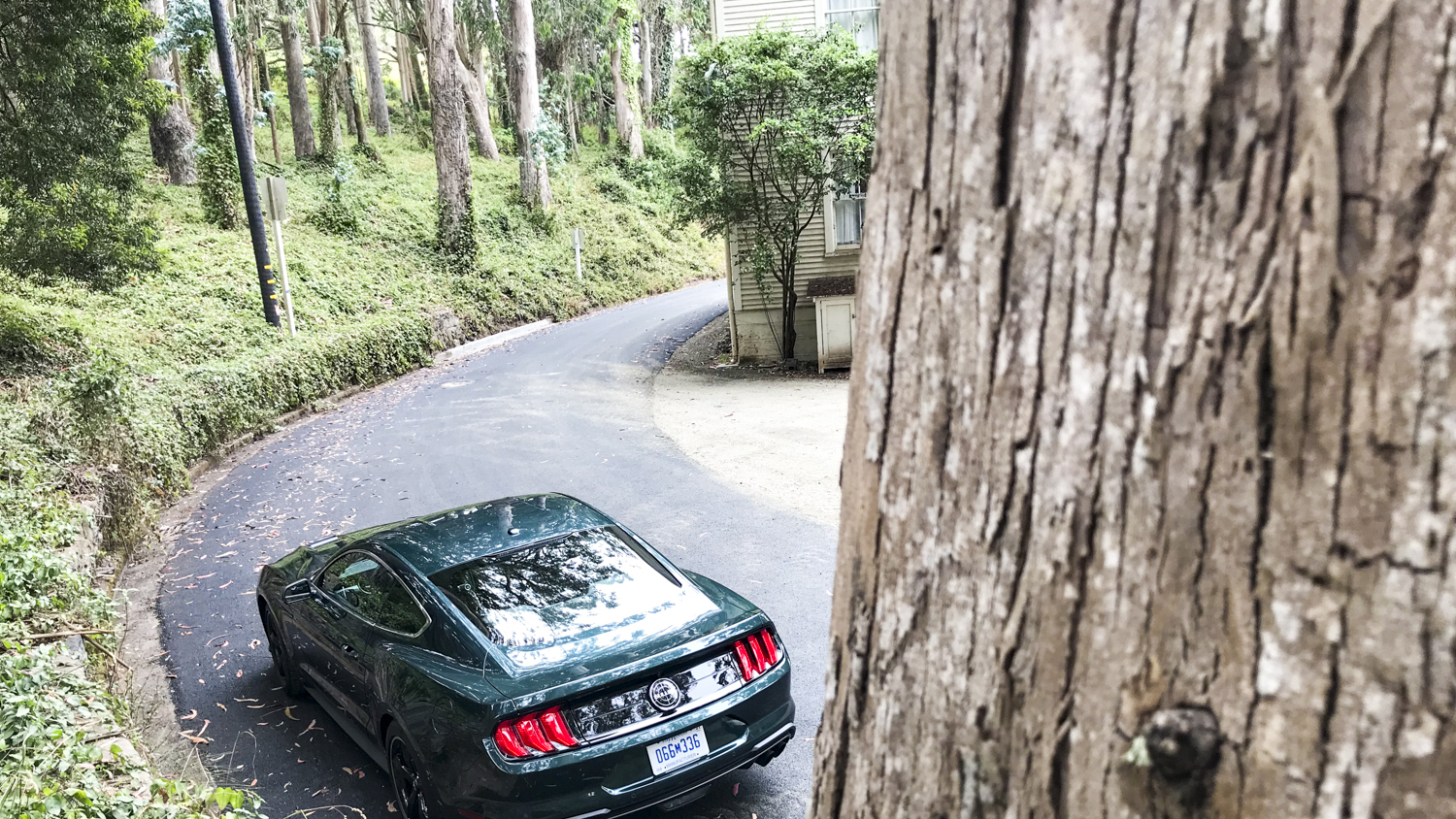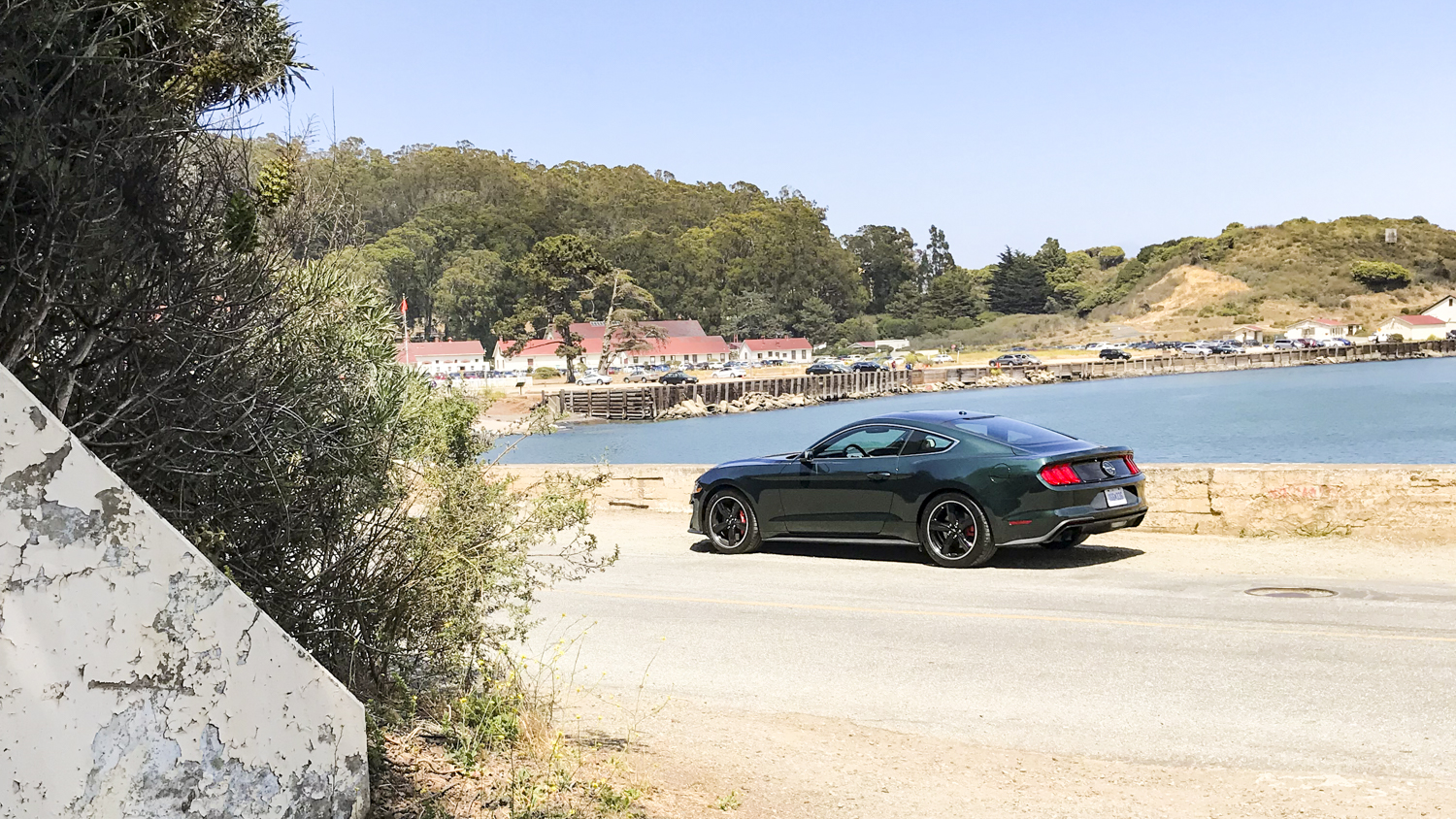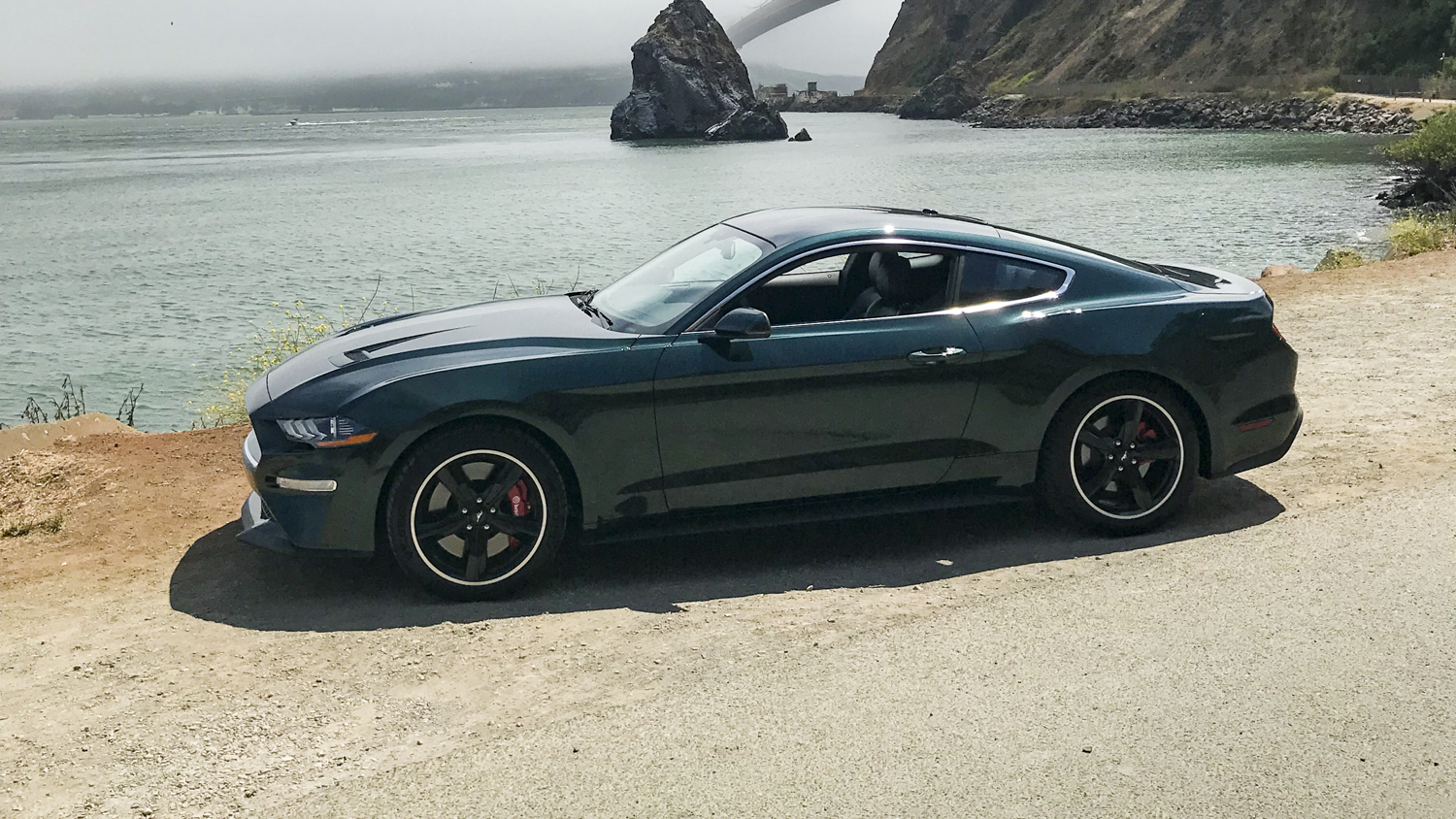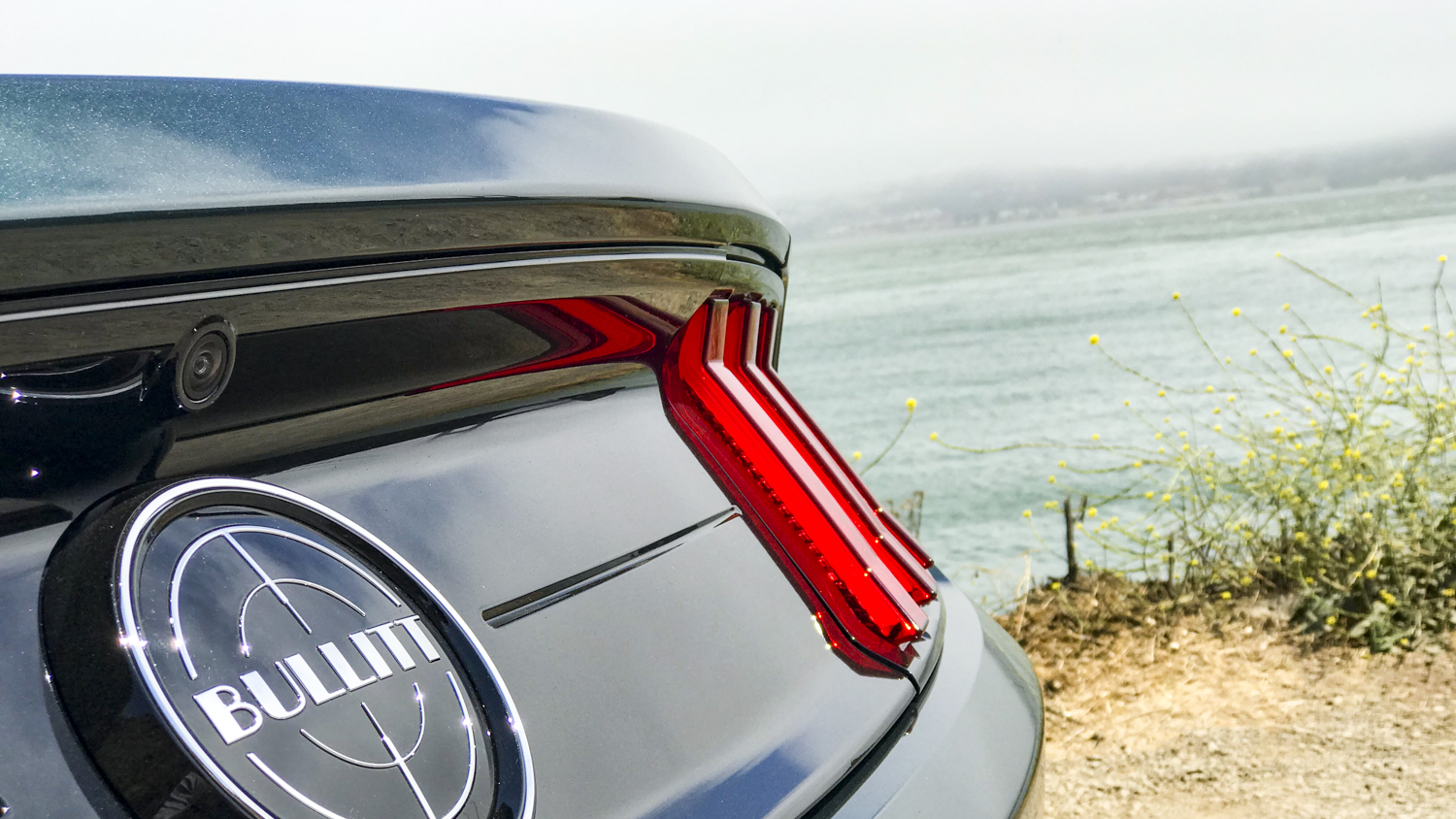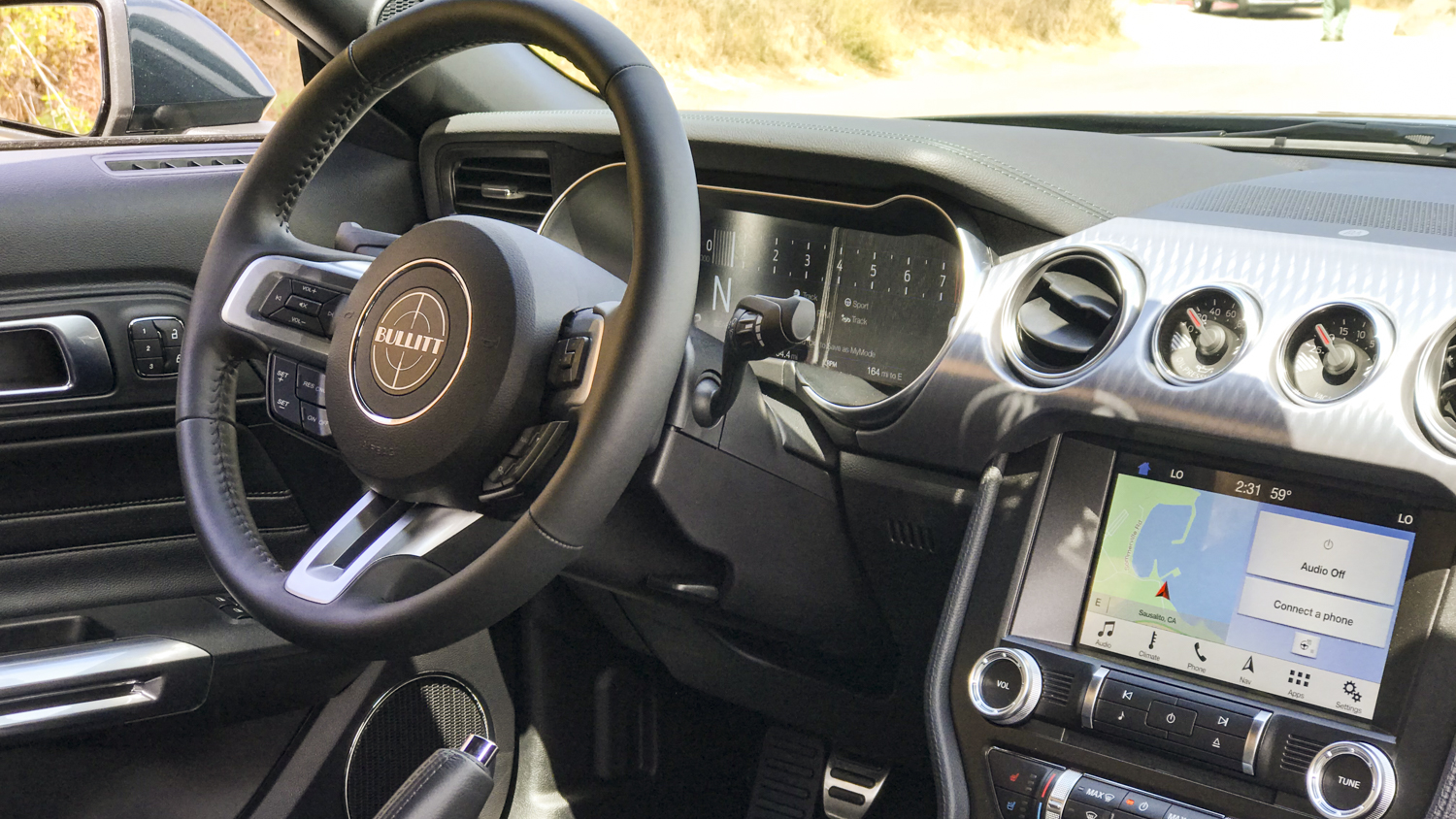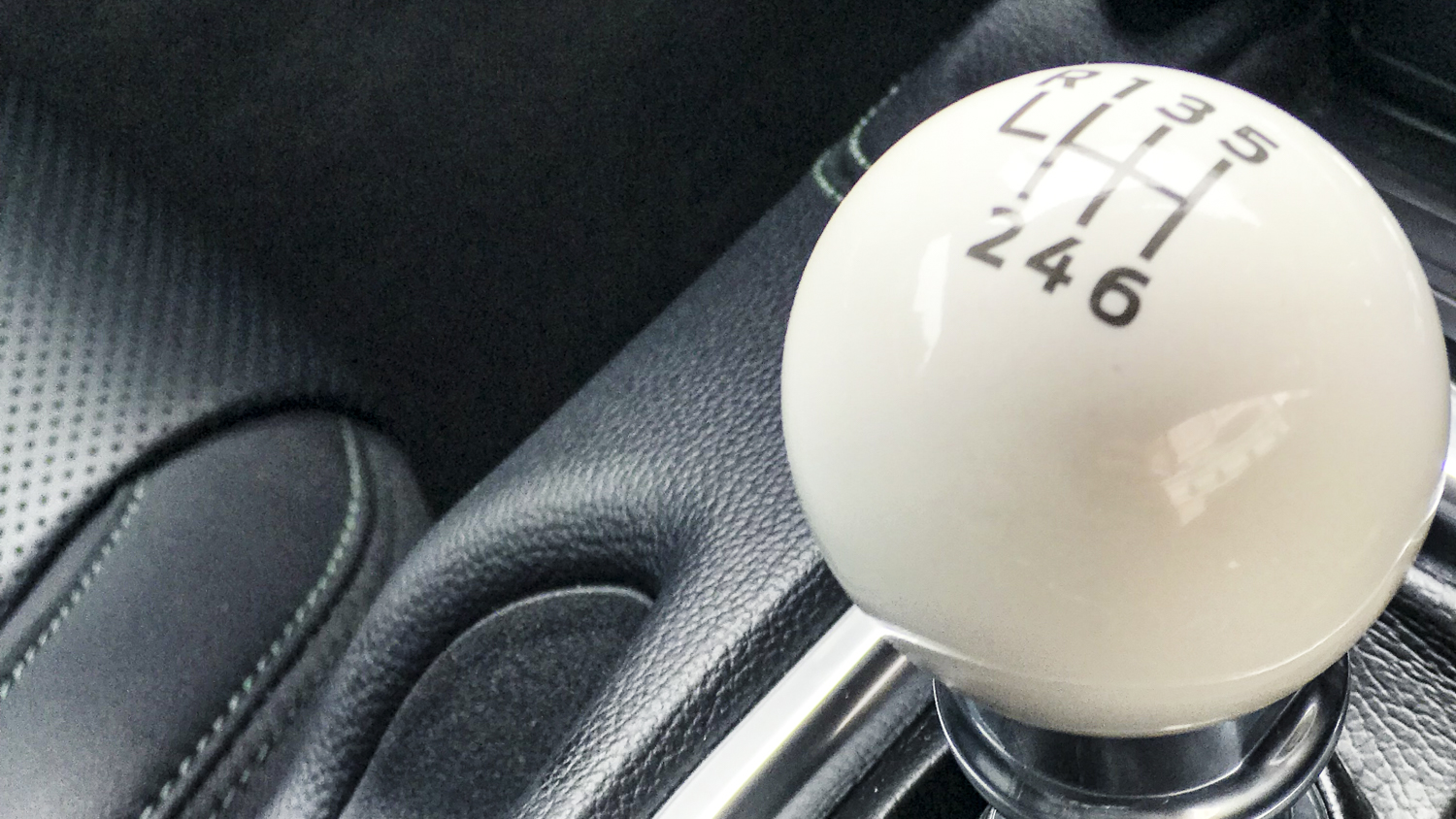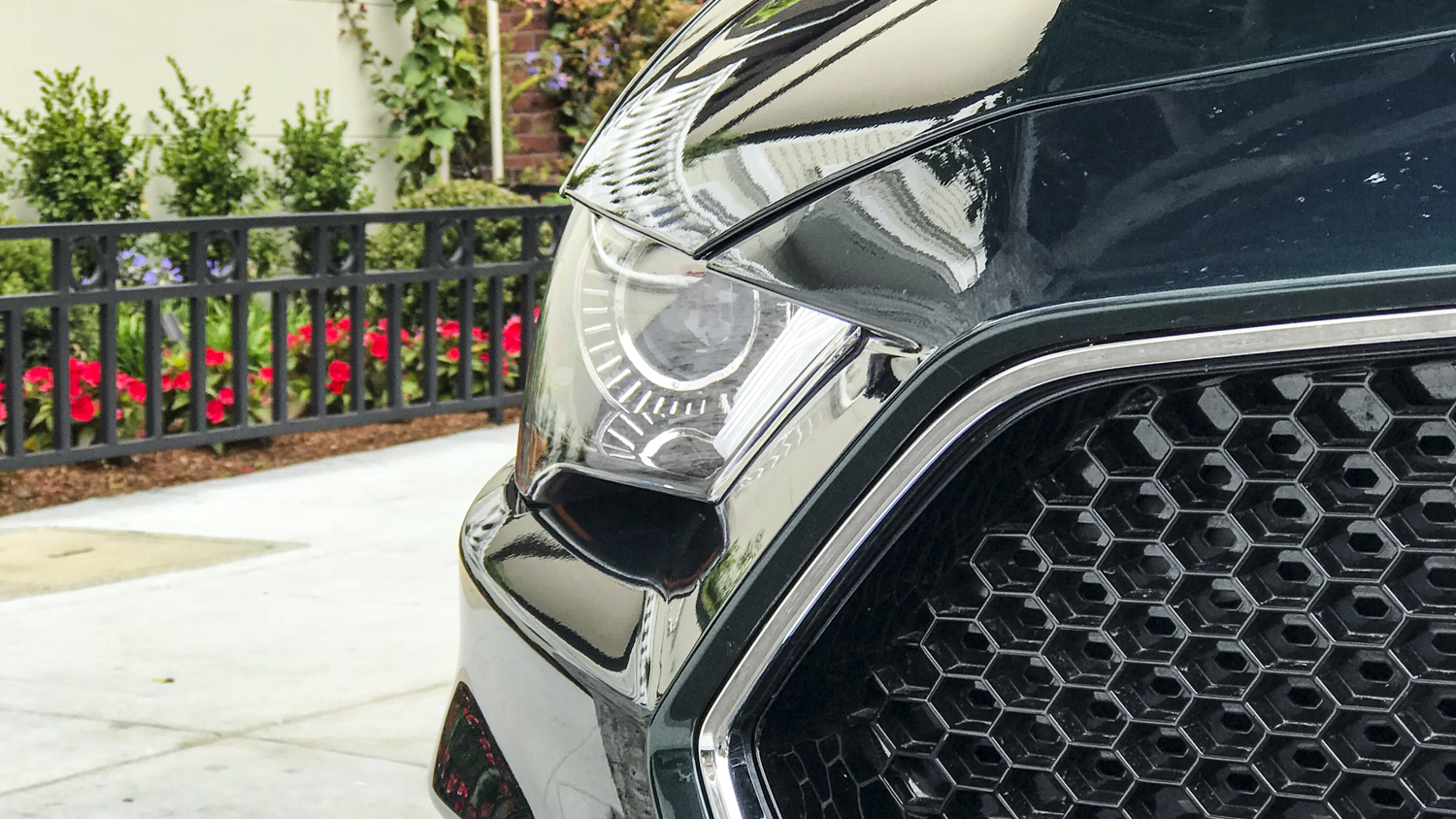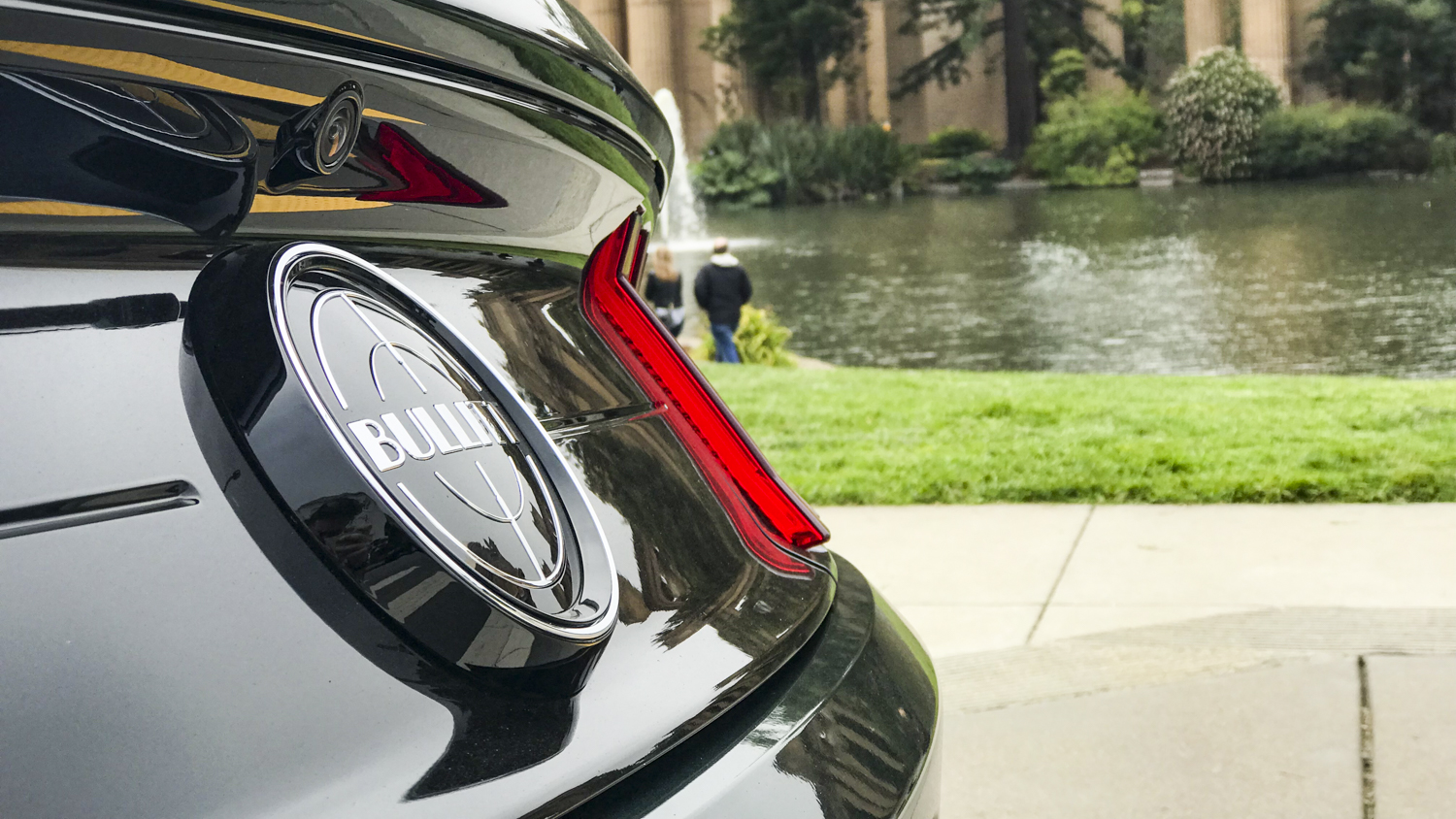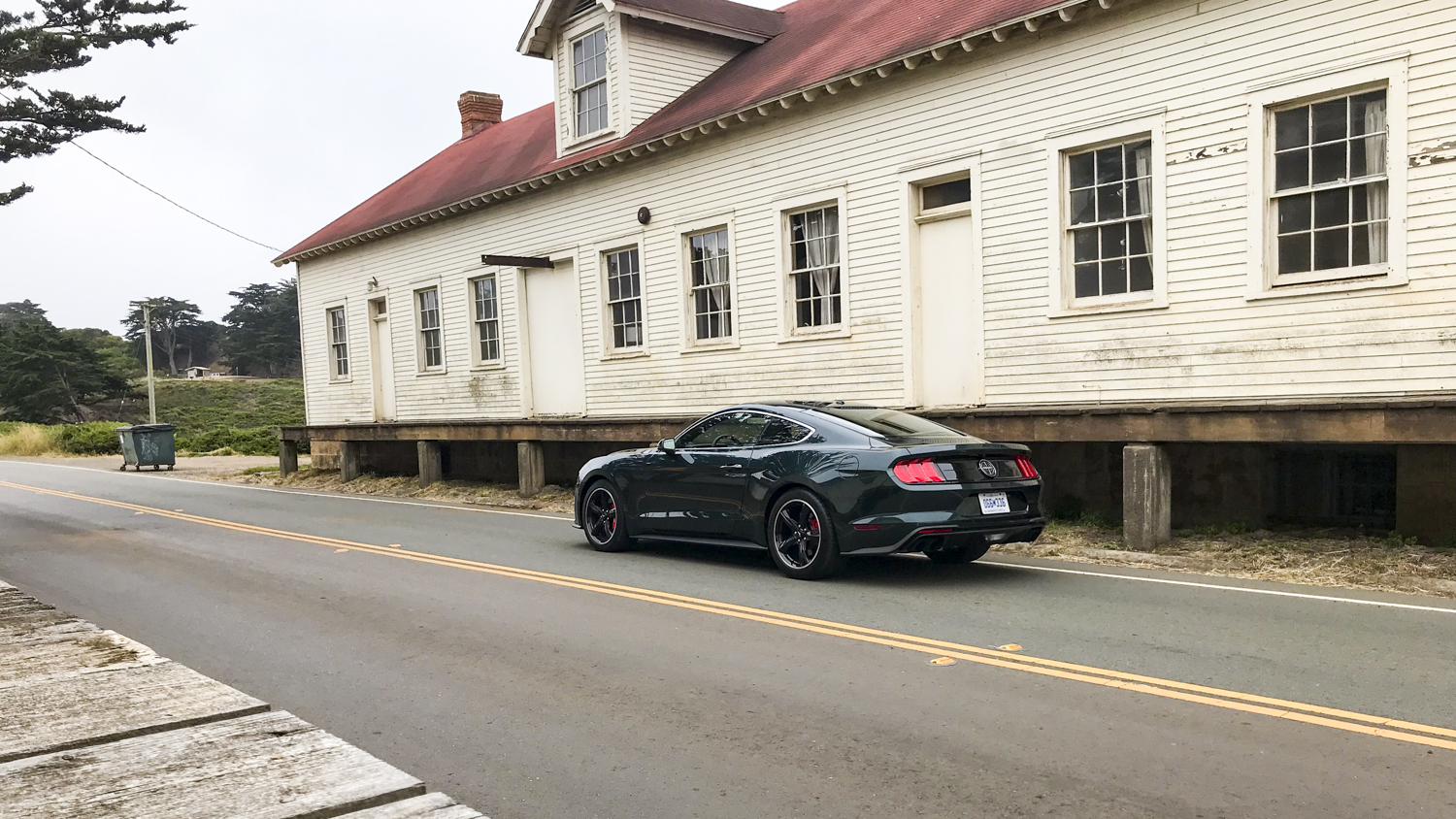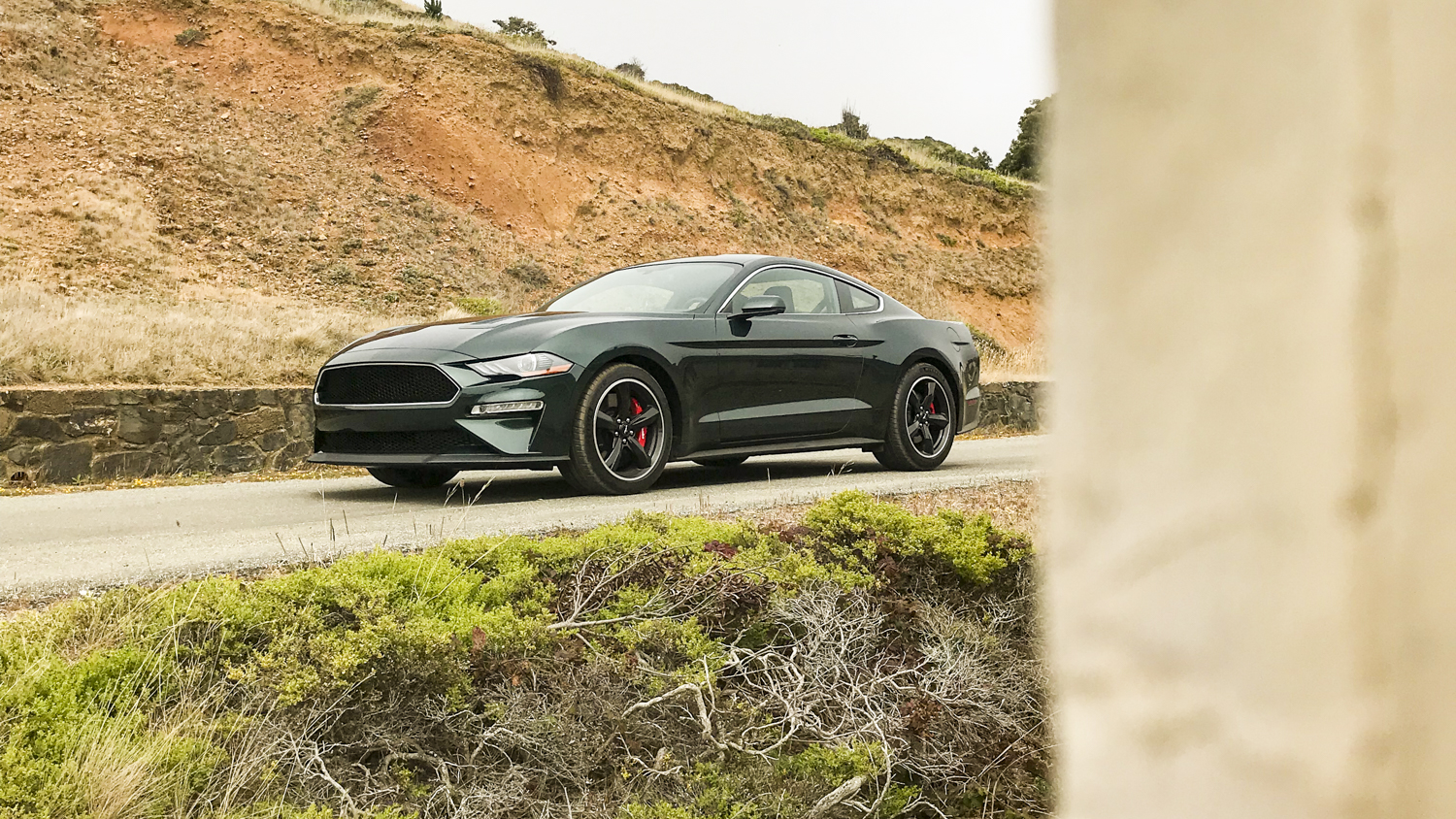 This is one of those special Mustangs.
Behind the wheel, it takes a moment for everything to click with you and the new Bullitt. After taking a few seconds to breathe the car in, I opened my eyes to find the very streets that costar along with McQueen Mustang and the Charger, the streets of San Francisco. Among the rolling road, I'm here somewhat recreating the drive McQueen took as Detective Frank Bullitt. Just as I crest the next hill, I'm frozen. Shivers run through me as a black Dodge Charger saddles right up next to me. It takes every ounce of willpower to keep my right foot from stomping on the gas and chasing after him when the light turns green.
Bullitt gets a stout 480 horsepower from its naturally aspirated 5.0-liter V-8.
Thankfully, and just in time, I notice the Charger is actually an unmarked officer. Chasing him would certainly lead to my day being cut short. I turn right and head down a more secluded street, away from earshot and my temptation.
Damn though, is it easy to get tempted by Ford's newest Bullitt Mustang. With the cops gone, my right foot slowly returns to its standard insanity and depresses the accelerator harder and harder as I exploit Bullitt's stampeding horses. All in, Bullitt gets a stout 480 horsepower from its naturally aspirated 5.0-liter V-8. It may not sound like a heck of a lot of extra oomph compared to the GT's 460 rating, but after passing the next stop sign, I'm thrown harder into the Recaro seats as I rail through the first few gears, lighting up the new Michelin rubber than any GT I've driven. Bullitt's extra power comes thanks to Ford fiddling with the 5.0-liter and gifting the Mustang with a new ECU tune, twin throttle bodies, and an intake manifold lifted from Shelby's GT350 Mustang.
Every street I turn down though, after my short speedy romps, ends with a fast approaching stop sign. San Francisco is a maze of stop-and-go-and-stop streets. It's wildly infuriating given my car-chase fantasies, none of which involve stopping every few seconds to allow another Prius or Model 3 to cross. I scream with the windows shut, "Dammit, San Francisco, don't you know I'm Detective Frank Bullitt! I have a Mustang to slide and jump! Let me loose!" Time to cut and run. I drop a gear at the next intersection, turn left, and head east toward the highway and the Golden Gate Bridge, a gateway to the winding Sausalito mountains scything a tentacle-like path between the Pacific and San Francisco Bay — the perfect place to get into Bullitt's real character.
"Dammit, San Francisco, don't you know I'm Detective Frank Bullitt! I have a Mustang to slide and jump! Let me loose!"
The clogged San Franciscan streets give way to the perpetually fog-drenched, empty hills and mountains that also house the city's military complexes of yesteryear. Through the arterial paths, dotted with now ancient Nike missile complexes, the special Mustang is freed from the city's constraints. Free from its traffic. Free from stop signs every 50 yards. Free from law enforcement's watchful eyes. A much better place for a chase. Well, at least since there's no one around, better for a vigorous mountain run to see whether or not this car is worthy of the badge and the recognition.
With the car in Track Mode, the exhaust opens wide and its snarls bounce off the mountain's facade. But even on in the car's everyday run-about town Quiet Mode, the exhaust emits the signature Mustang growl. That said, it could be louder. Inside, like all modern Mustangs, some of the noise is piped through its speakers. At this point, pretty much every performance car employs this sound-amplification, but I've never been able to come around to liking it. This motor, this badass 5.0-liter heater, sounds monstrous when you're sitting outside the cabin and positively supernatural when it's uncorked with an aftermarket exhaust. Lose the speakers, Ford. Let that V-8 sing. That's really where my gripes end. The rest of the Bullitt experience is one of hastily bombing the old-growth forests of the peninsula.
Though not as sharp as either GT350, Bullitt loves to eat corners. I end the next straight, lift off the throttle, crank Bullitt's steering wheel, and set the suspension. The optional Magneride suspension irons out road imperfections and keeps the rear glued to the tarmac, even when cornering as hard as I am. And it does so all while supplying a wickedly comfortable ride. The cue-ball shifter set firmly in my grasp, I heel-toe the clutch, downshift, and plant my leaded right foot into the accelerator as the rear Michelin-shod tires light up behind me as I yowl up the mountain road. "This is a damn fine Mustang," I think to myself. "God, I just really wish I had someone to chase. And a turtleneck."
And while my Bullitt dreams were somewhat dashed, and most people my age likely won't know the history of the man that made this car famous or have seen the movie that is emblazoned throughout the car, my San Franciscan adventure was one that made me feel undeniably cooler than I truly am. It also comes at a relative bargain — $46,595 — given the only known original Bullitt Mustang to survive the movie and the years is now worth well into the millions of dollars. It's nostalgia done right. McQueen once said, "I don't believe in that phony hero stuff." This Mustang isn't a phony. It's the real deal.
Lastly, watch The Great Escape. It's way better movie than Bullitt and McQueen is true badass in it.
Editors' Recommendations