For as long as we can remember, it's been a battle between Ford and Jeep for who reigns supreme in the off-road segment. Ford's Raptor and Jeep's Wrangler have never seen real competition as they've both become beyond capable in their respective segment. Now, however, Chevrolet wants to play and has introduced a higher-spec Colorado ZR2 dubbed trhe Bison.
Built atop Chevy's already impressive Colorado ZR2 off-roader, the Bison takes the next step in the truck's off-road capability. The truck is a result of a collaboration between Chevy and American Expedition Vehicles, or AEV, which has gifted the ZR2 Bison with nearly everything you'd want a true "go anywhere" off-roader to have.
The Bison's new kit includes five separate skid plates which now encase the engine's oil pan, fuel tank, transfer case, and both front and rear differentials. These plates are stamped out of Boron steel for extra impact resistance. At both front and rear, there are twin steel bumpers that are able to be outfitted with winches, and come standard with fog lights and recovery tow hooks.
No off-roader, however, would be complete without a new set of ready-to-rock wheels and tires. To accommodate the 17-inch aluminum wheels shod with 31-inch Goodyear Wrangler Duratrac off-road tires, all four corners also see widened fender flares as well. What hasn't changed is the ZR2's standard and absolutely ridiculous race-bred Multimatic DSSV shocks which allow for the Colorado to take whatever beating you can dole out.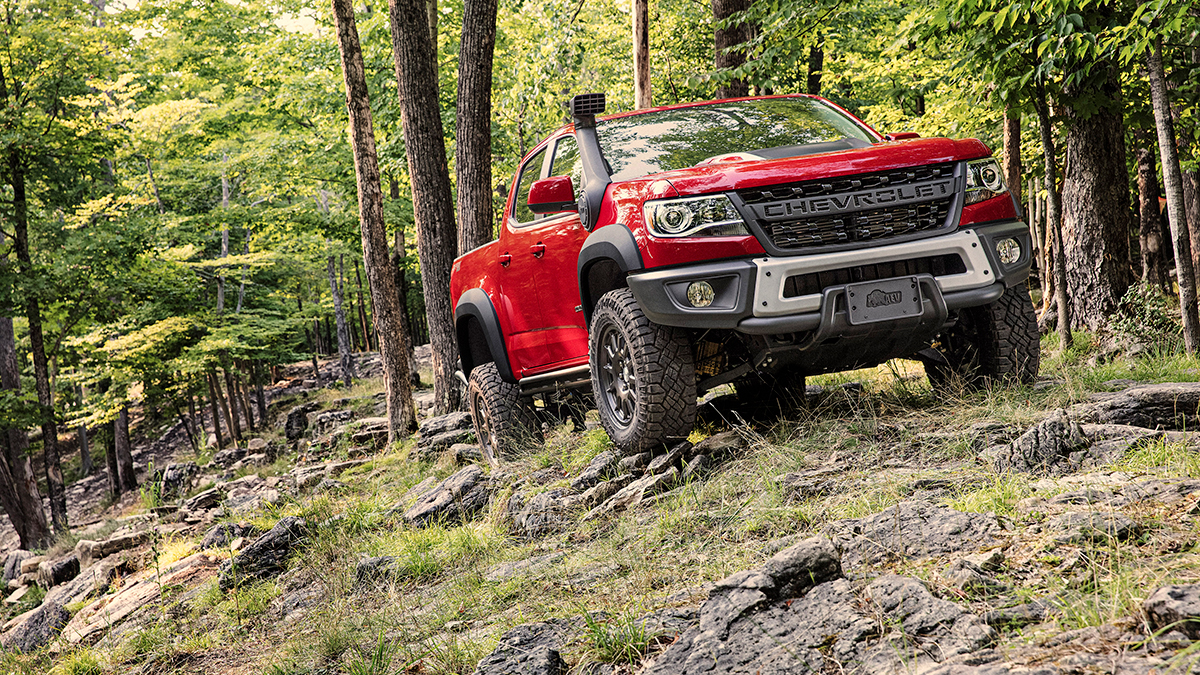 The Colorado ZR2 Bison will also be available with an optional snorkel through AEV, while owners can spec either diesel or gasoline engines from Chevrolet itself. You'll also be able to select from either Crew or Extended cab design and will be available to customers starting early next year. That being said, Chevrolet hasn't released the Bison's pricing just yet, but given the Colorado ZR2's starting price of $42,500, it won't likely be cheaper for a more capable machine.
"We've been following Colorado since its introduction, and the ZR2 really captured our attention," says Dave Harriton, founder, and president of AEV. "As this is the first Chevrolet vehicle we've given the AEV treatment to, we wanted to do something special with the industry's first use of hot-stamped Boron steel. We also expect that Colorado drivers will love the added ruggedness of our front and rear bumpers on ZR2 Bison."
Who's ready to hit the trails?
Editors' Recommendations