When your day job puts you behind the wheel of 700-horsepower supercars and your hobbies include flinging a race car around various tracks (while being swarmed by a dozen competitors) it takes something truly special — and mildly terrifying — to get a rise. Ducati calls it the 959 Panigale.
Related:
In the nine years I've been riding motorcycles, never once have I longed to pilot a superbike. Dirt bikes, sportbikes, adventure bikes? Sure. But a superbike? No, thanks. "It'll kill me," has been my consistent rationale. And whether I really would have been bucked off the back of a liter bike and into the grille of a minivan (as my envisioned demise goes), my self-imposed prohibition has worked out so far.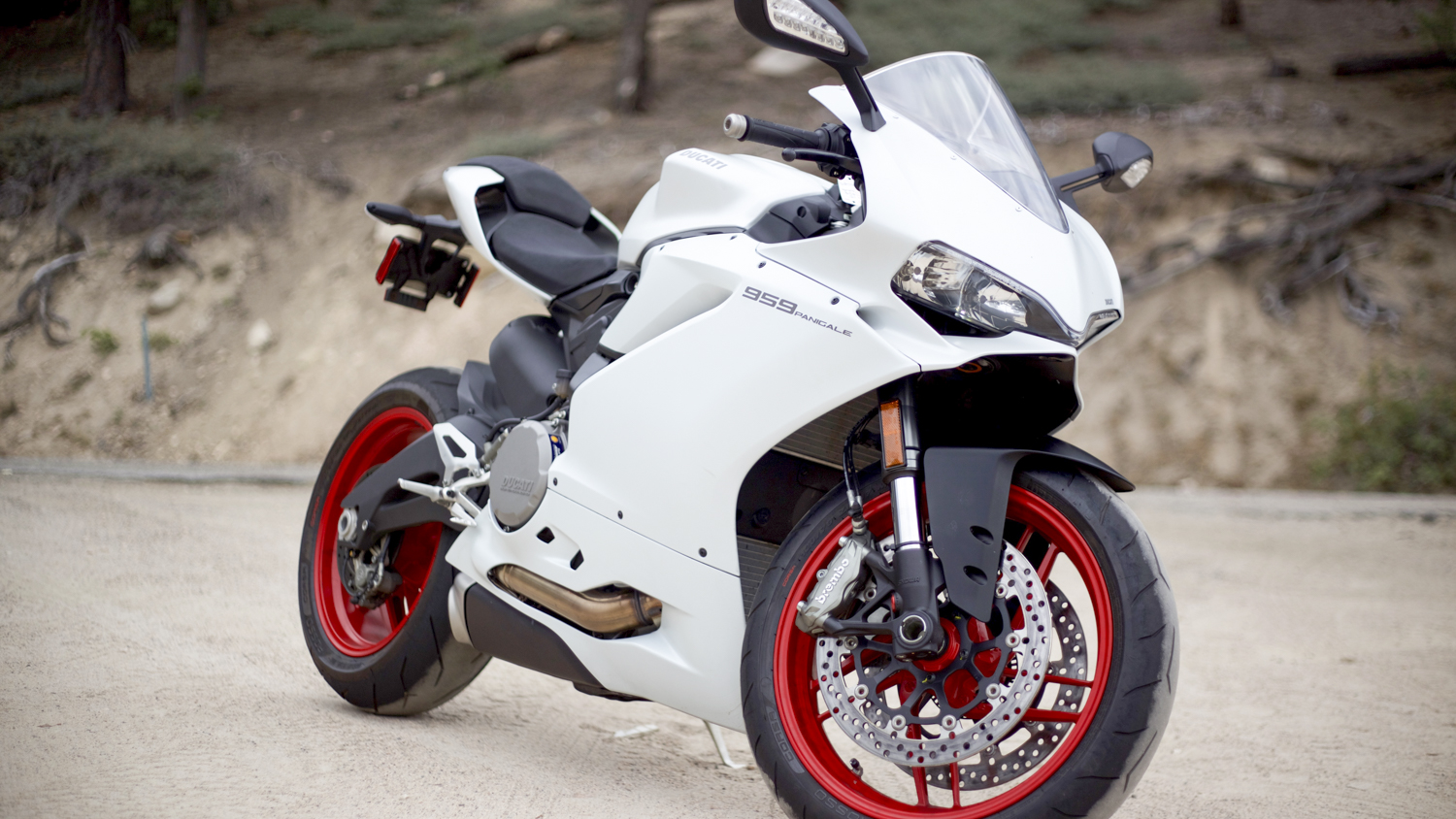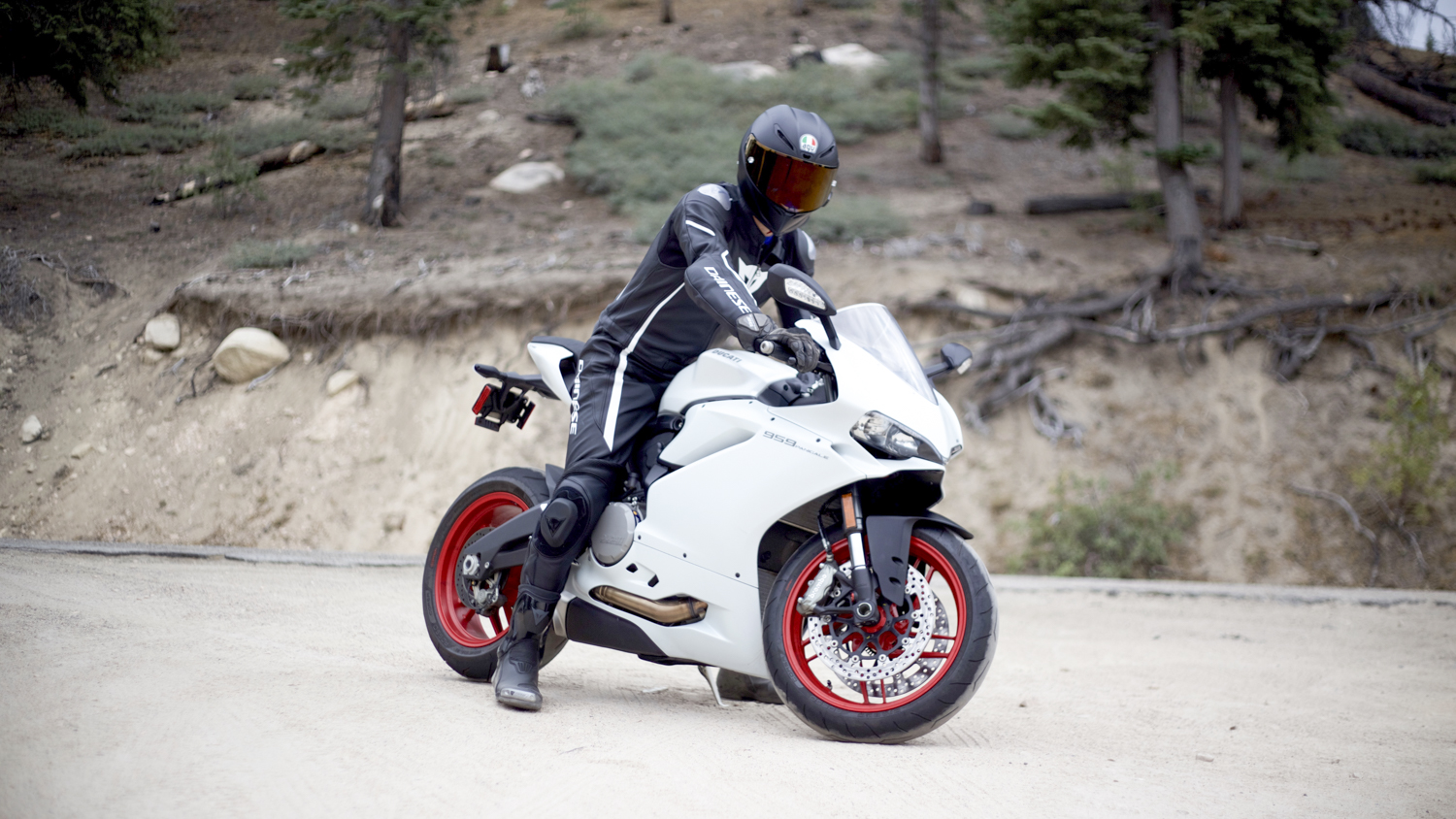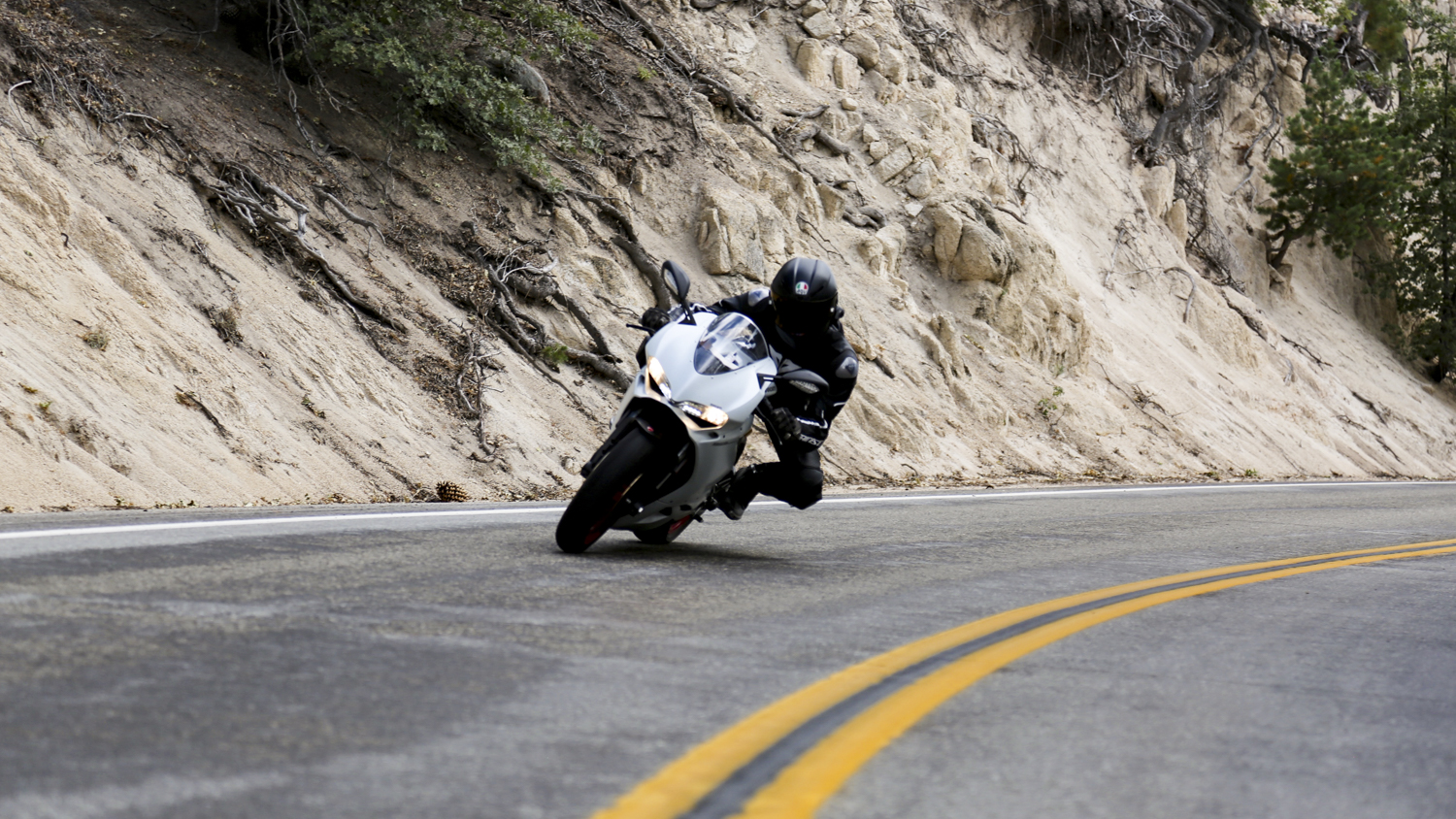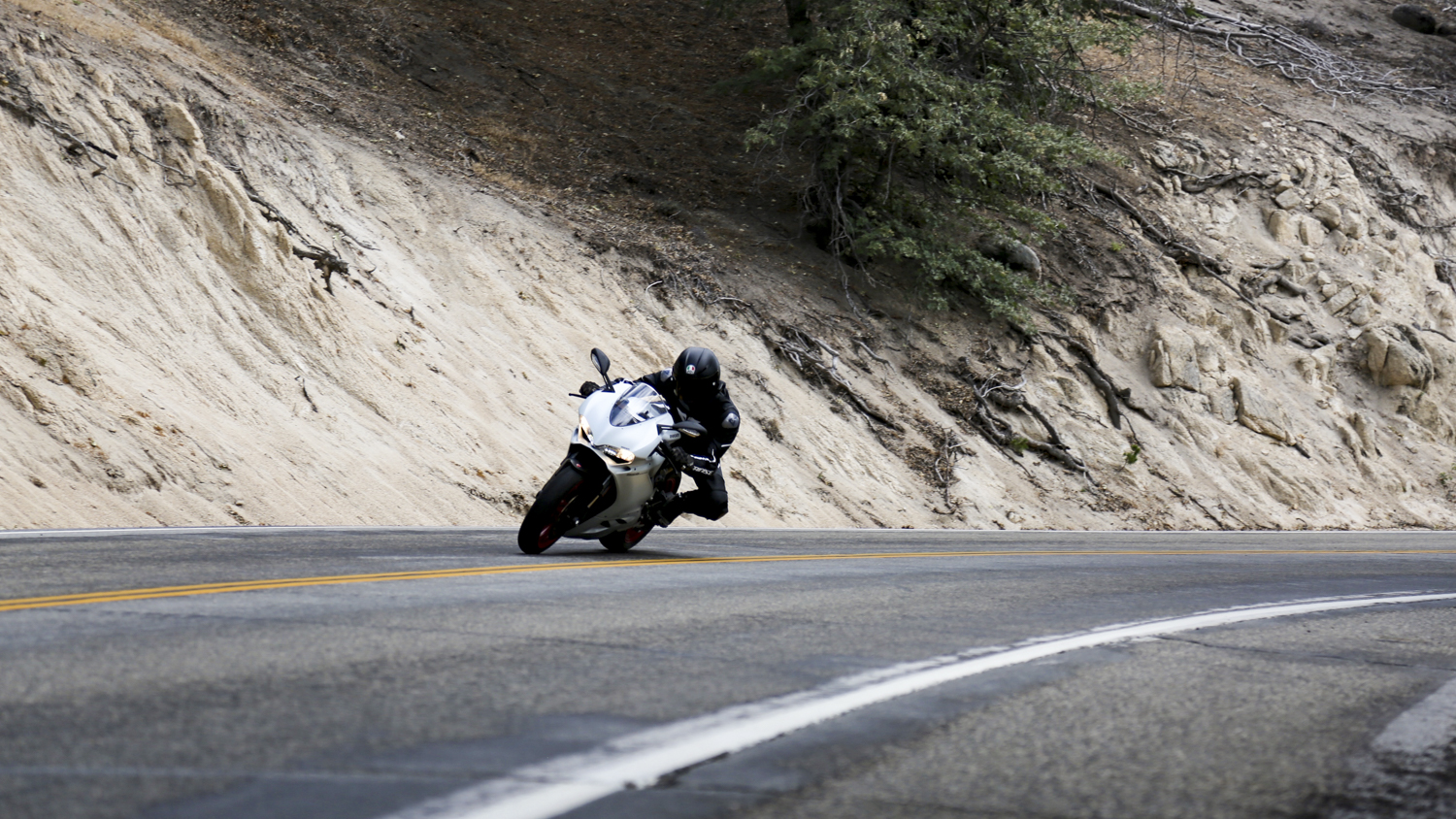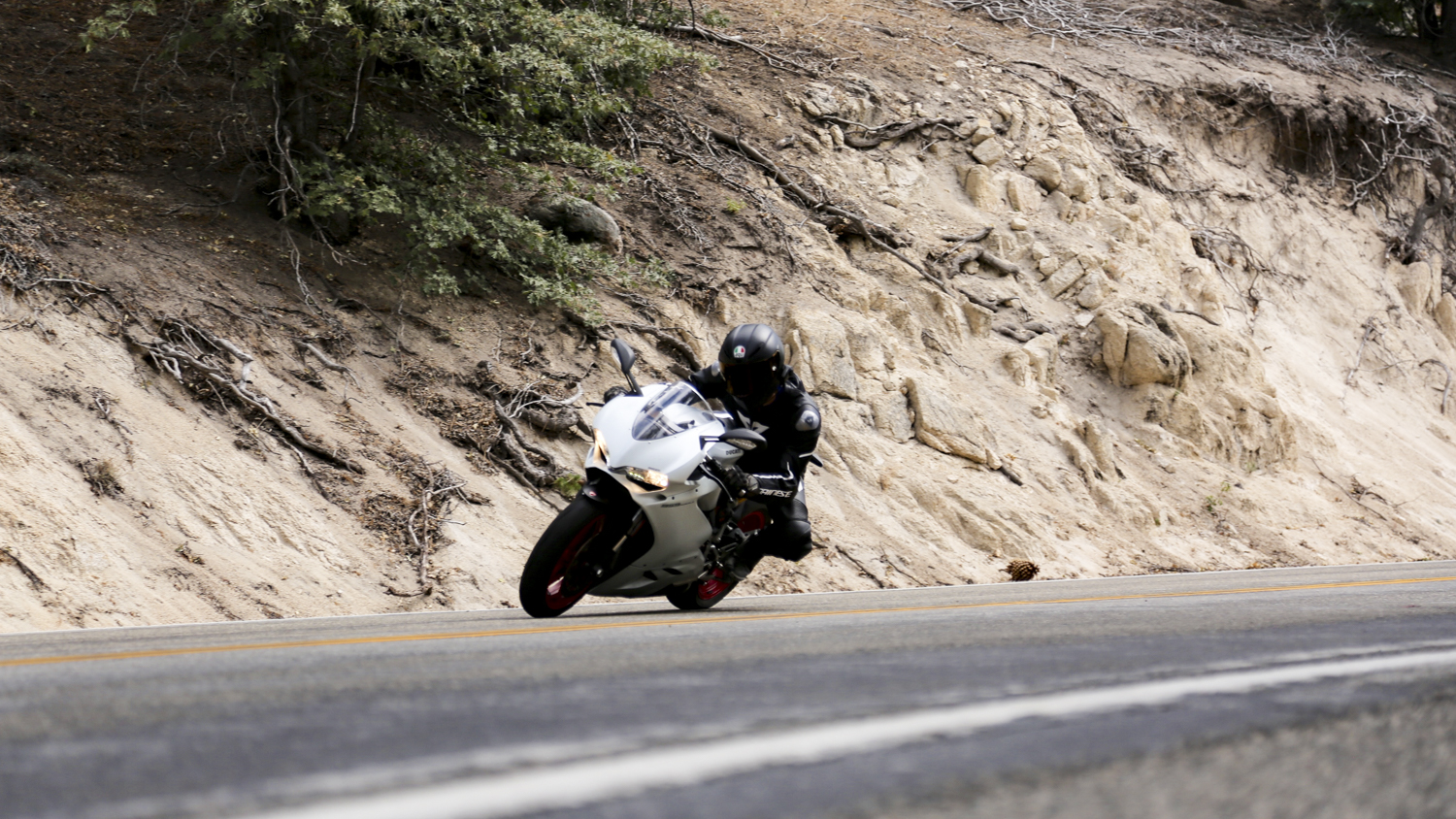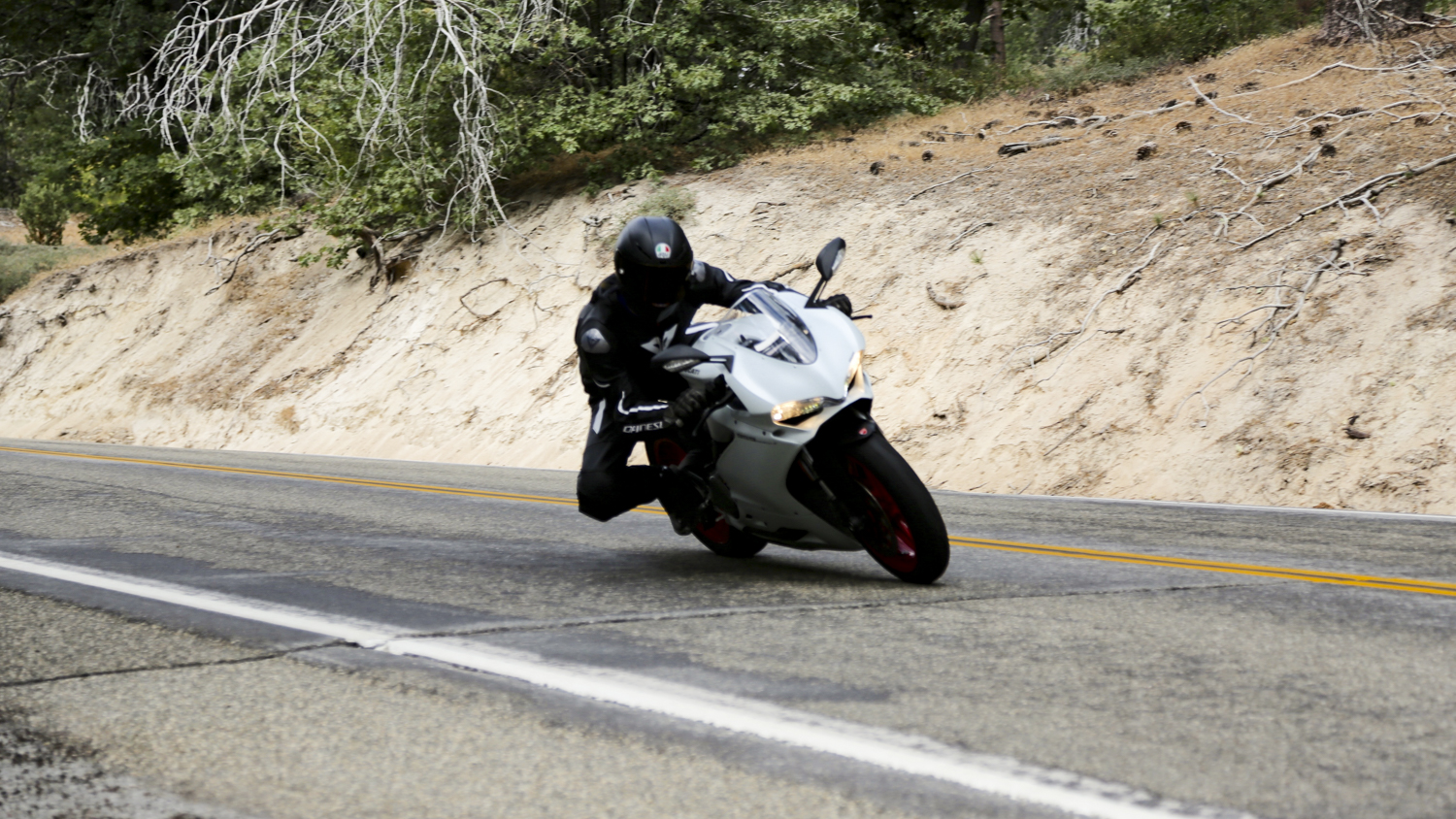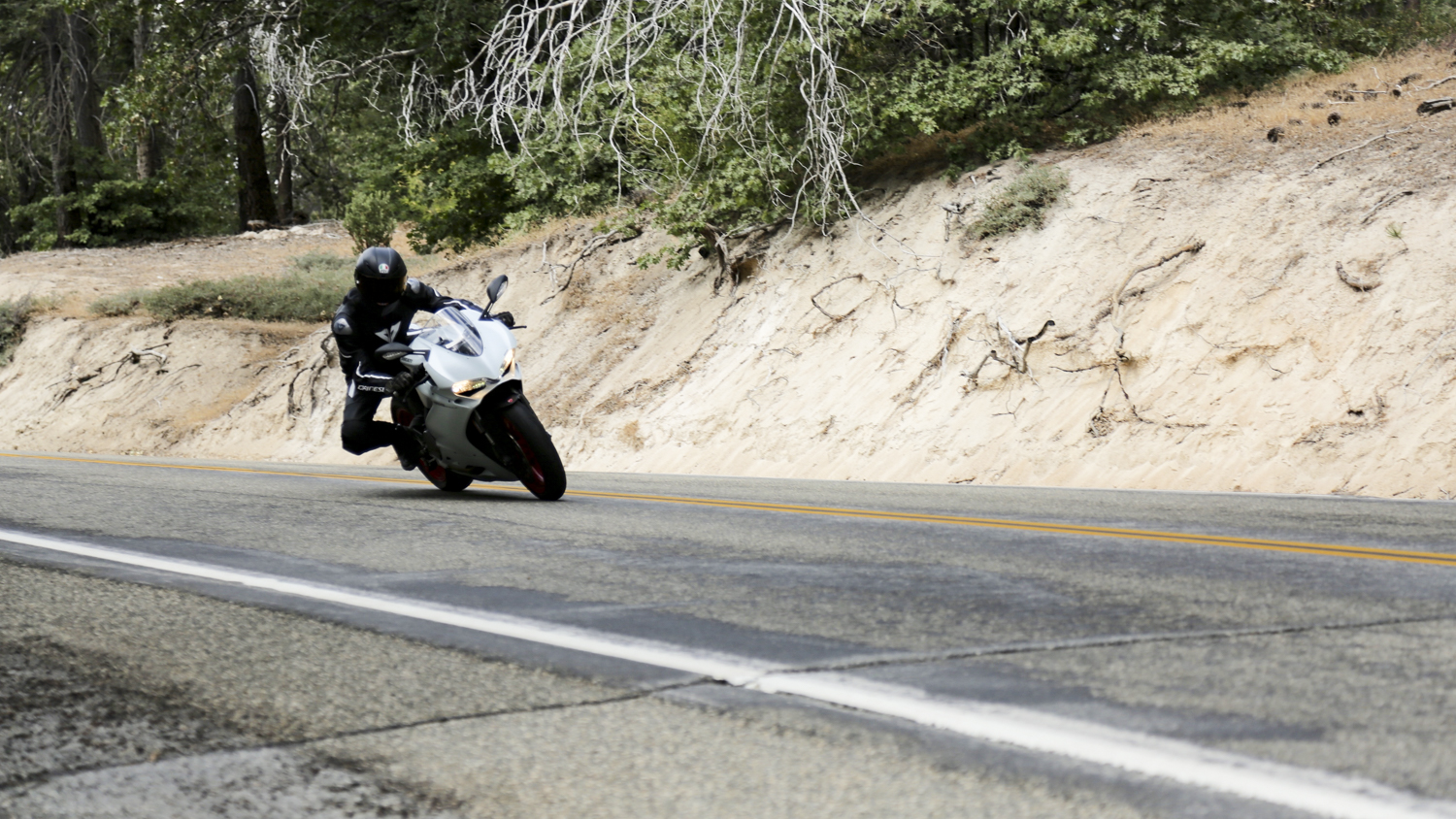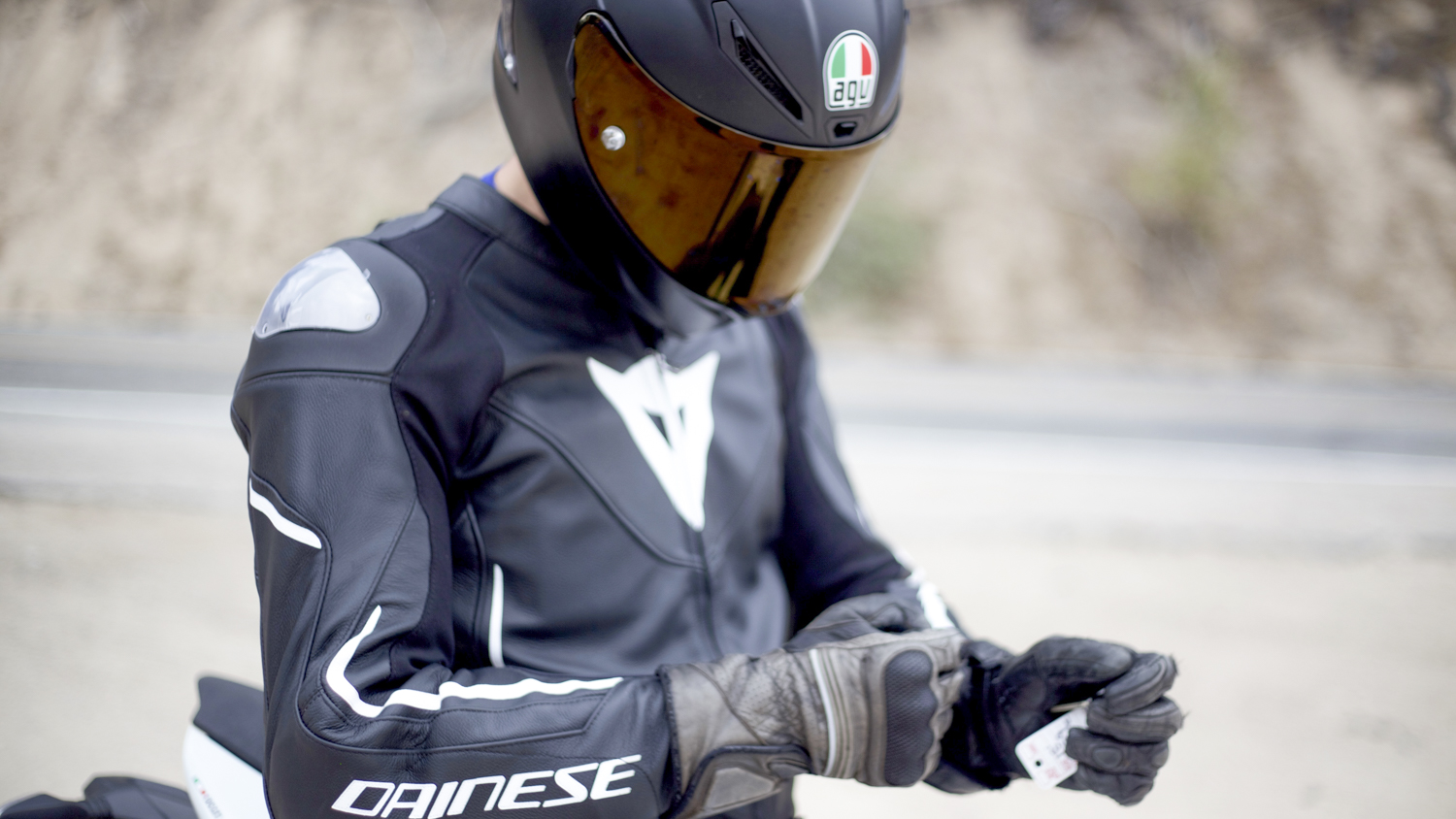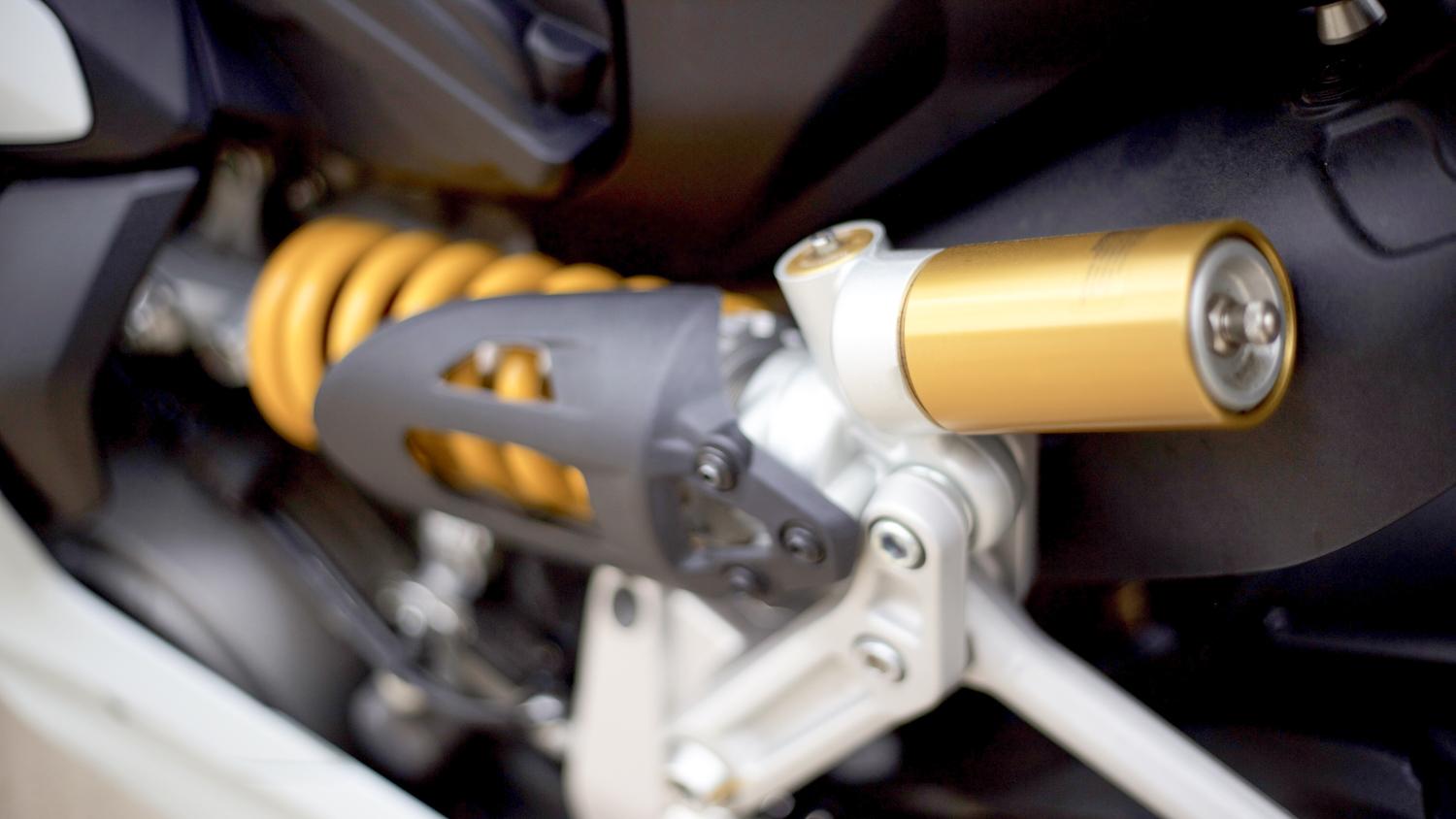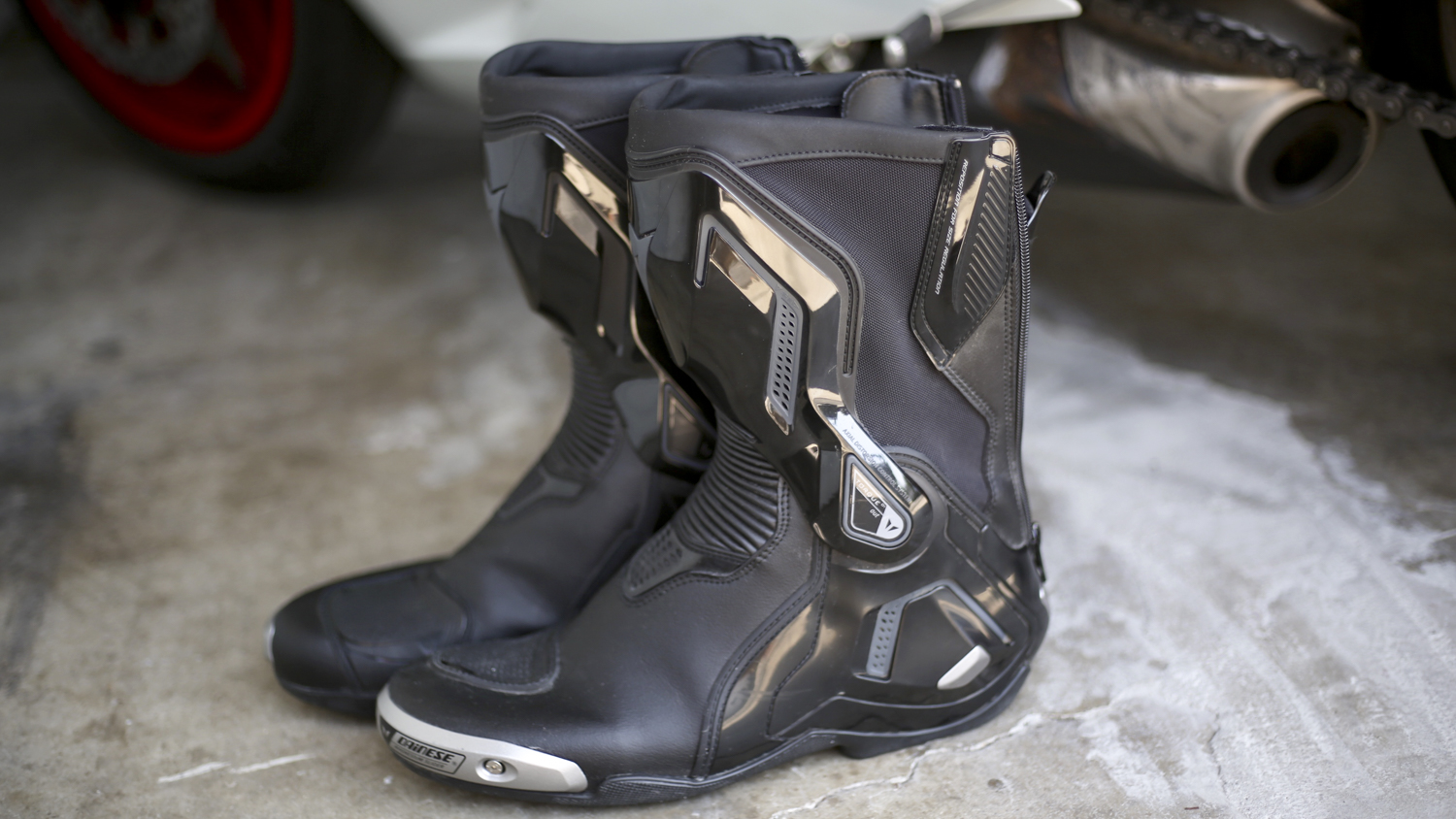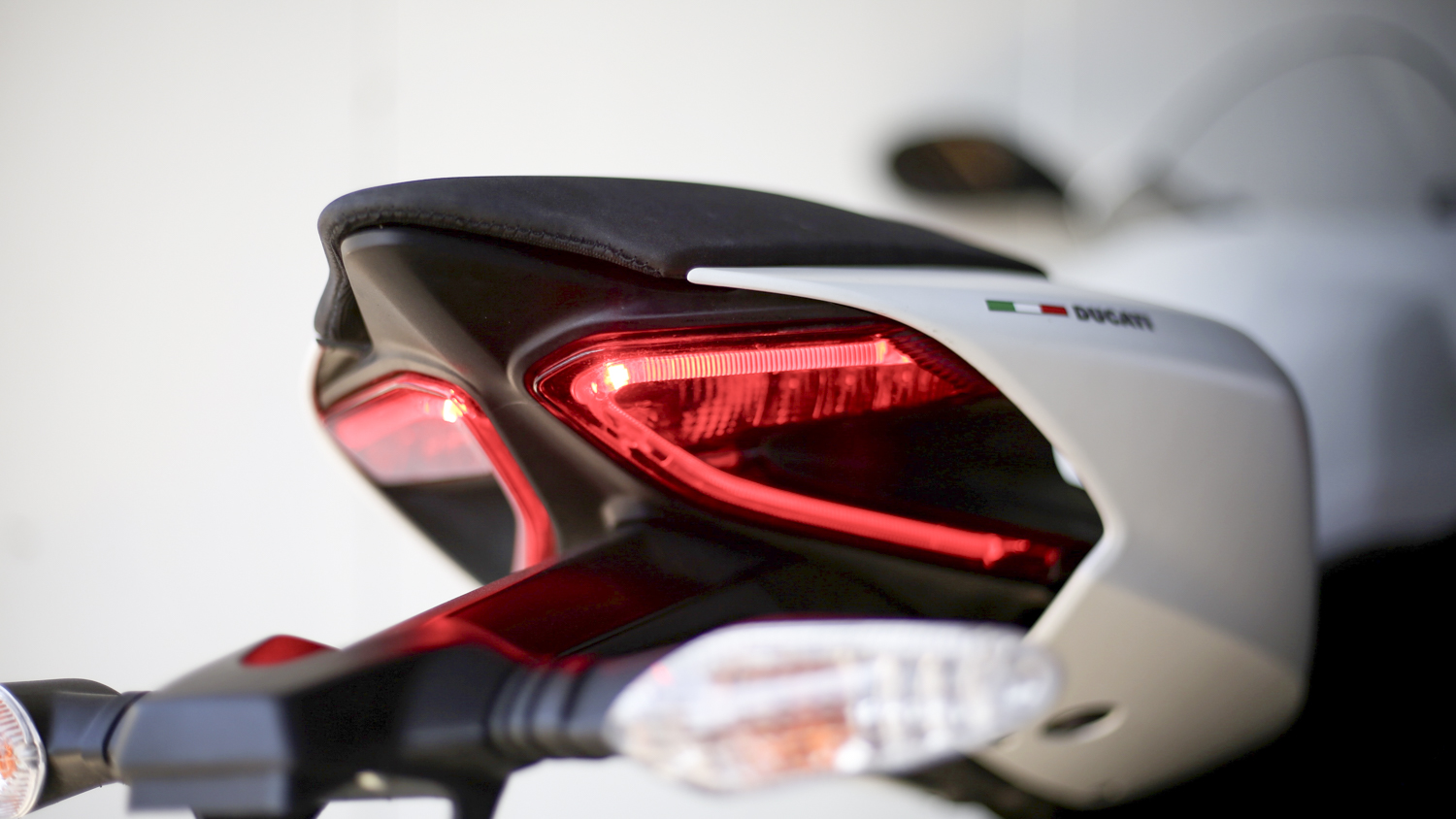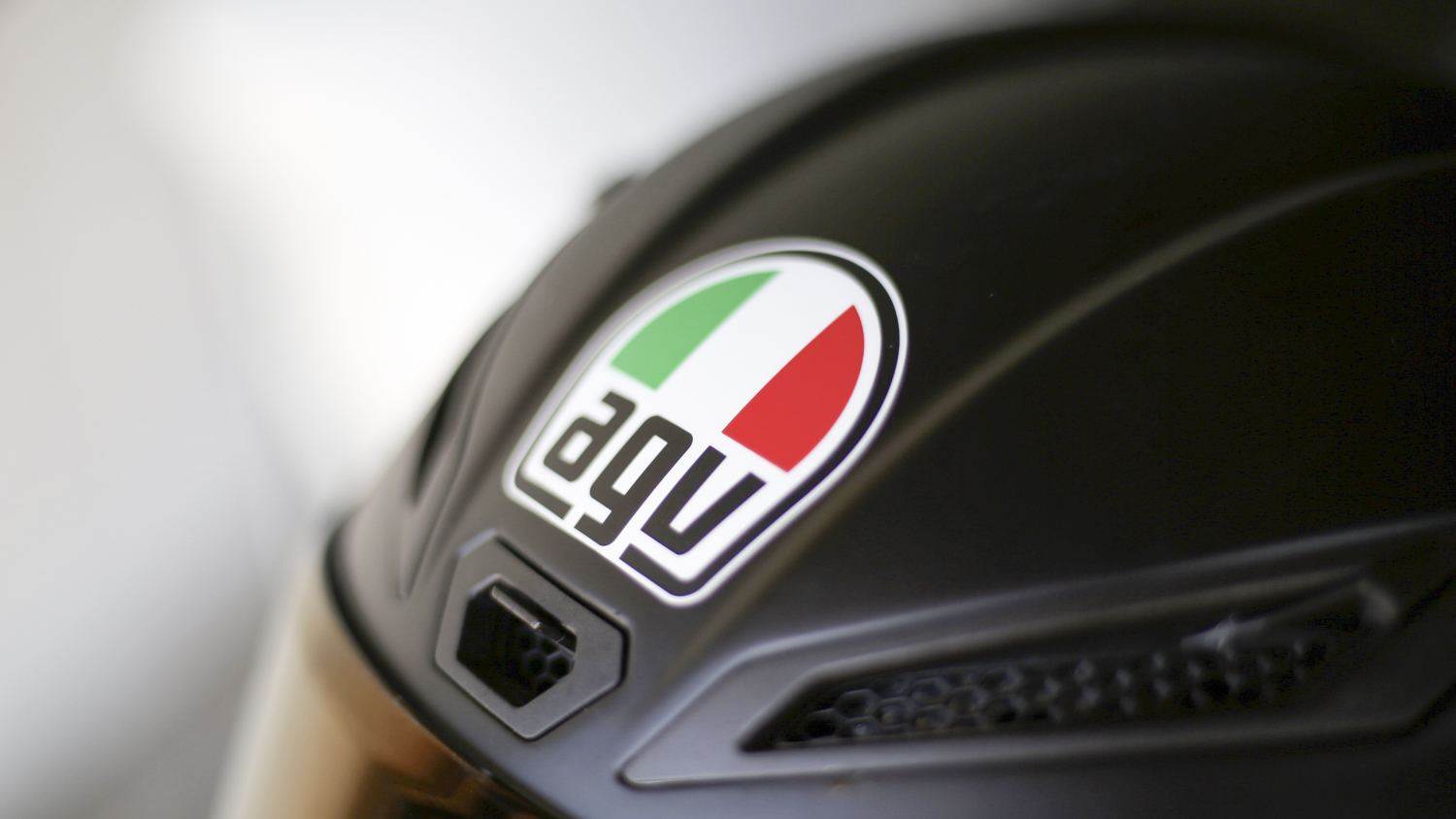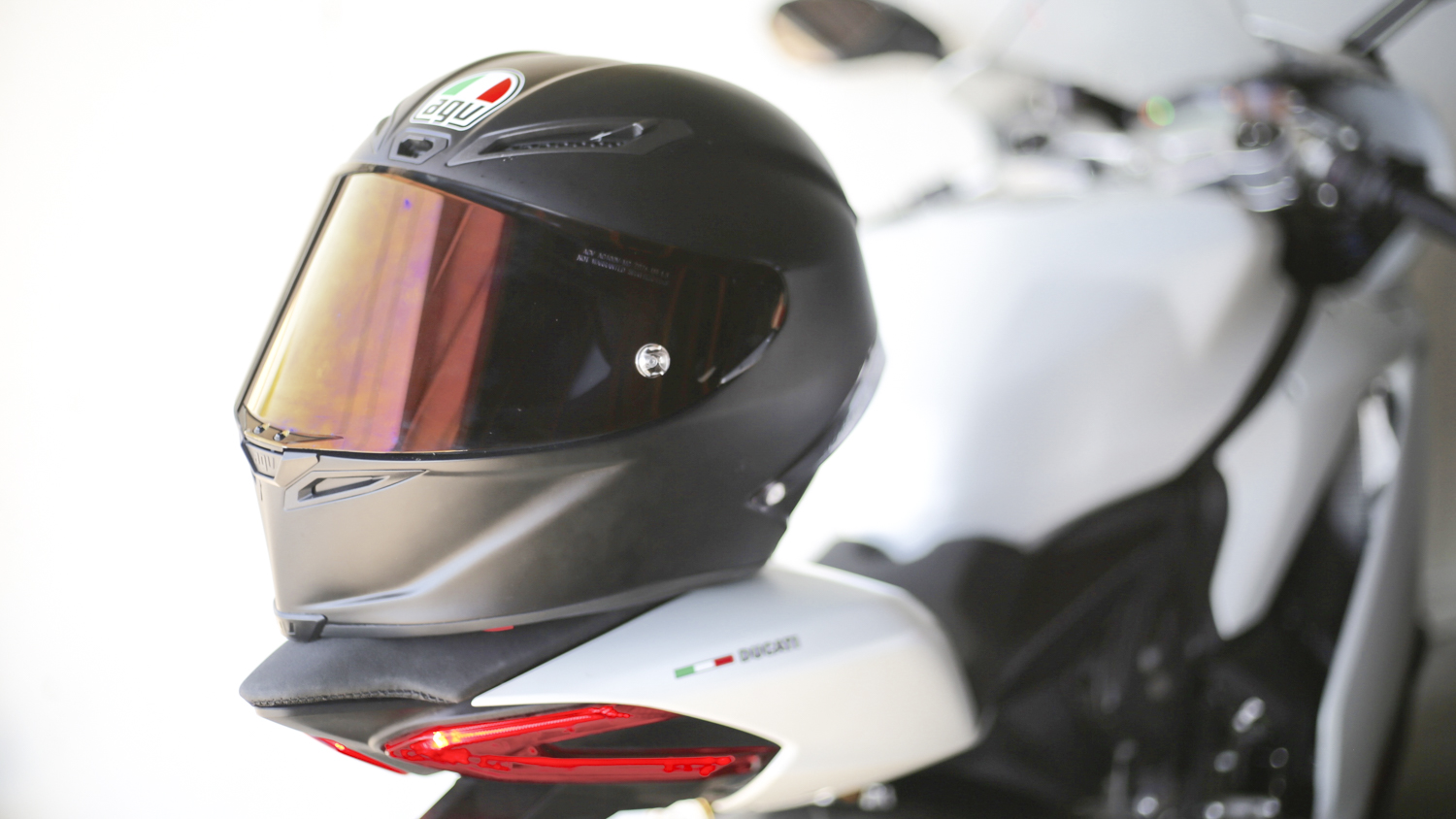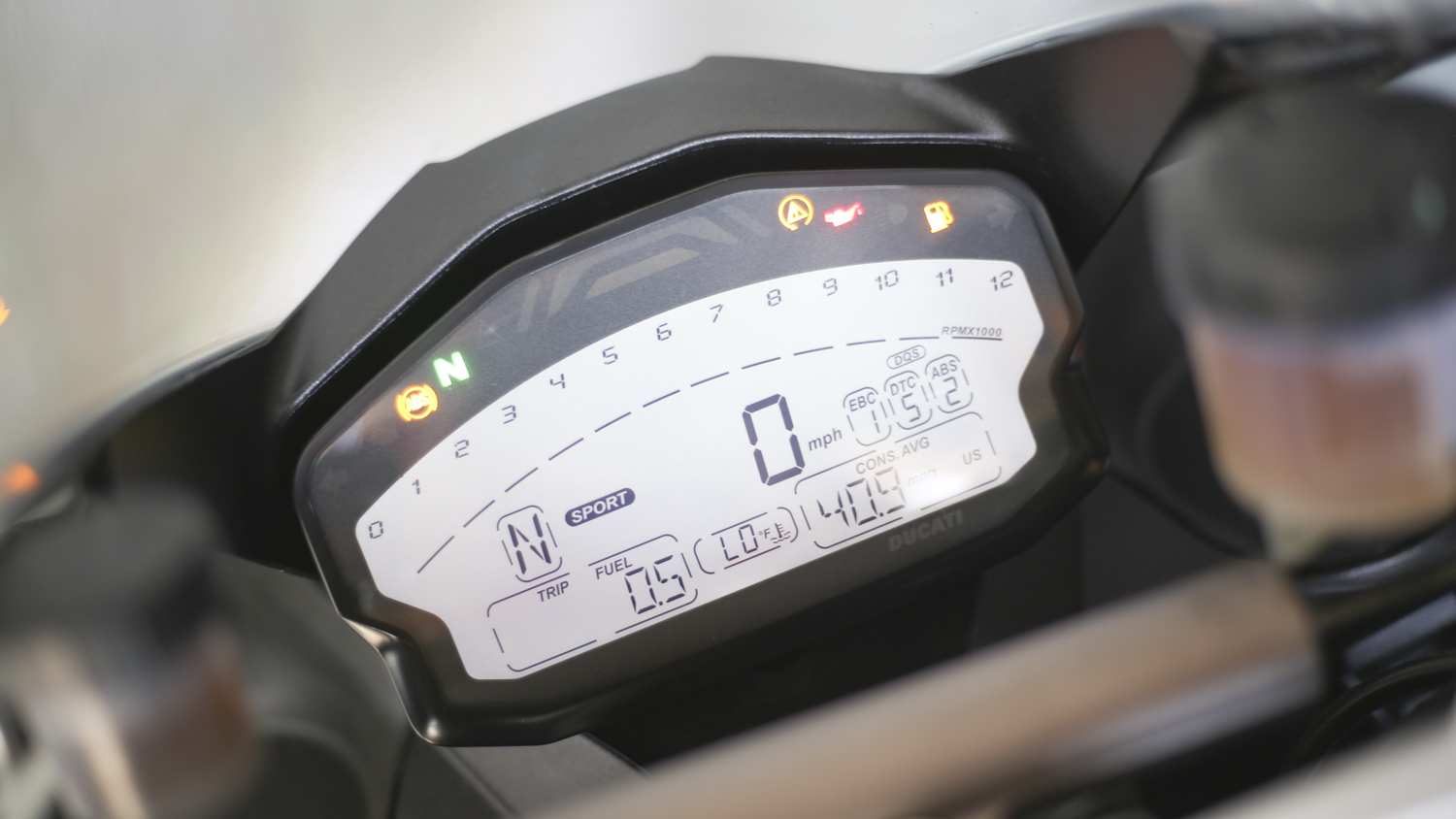 Then, about a month ago, Dainese reached out with a few pieces of gear that would make me feel as safe as possible on two wheels. Around the same time, I ran into a colleague who was reviewing Ducati's new super-mid. His acclaim for the bike stirred a sense of curiosity I couldn't dismiss. Ultimately, I decided to break my own rule.
As it turns out, the 959 Panigale is among the better ways to wet one's feet in the superbike arena. Ducati's reworked L-twin "Superquadro" engine builds smoothly (and rapidly) to its peak output of 157 horsepower and 79 pound-feet of torque, meaning it's down on power to its rivals — Kawasaki's ZX-10R, Yamaha's R1, and Aprilia's RSV4 RR — but easier to manage on road and track.
Helping take some of the steepness out of the superbike learning curve are Ducati's electronic stability controls. Engine Brake Control (EBC) balances the torque on the rear wheel, Ducati Traction Control (DTC) offers eight levels of wheel slip intervention, three-stage Bosch ABS helps prevent rear lift-up, and three reconfigurable ride modes (Sport, Race, and Wet) re-tune stability controls and engine performance to suit riding conditions and rider confidence.
Without a racetrack at my disposal, I have no intentions of dragging knees or otherwise pushing the 959 to the ragged edge. Still, a bike of this caliber deserves a great road and some room to run. Trouble is, the nearest section of appropriate tarmac is 80 miles away and it's 90 degrees in Southern California. Only my journalistic duty (that's a thing, right?) compels me to squeeze into a black leather suit, race boots, and other gear; hop on a literal heater, and ride to my destination.
Thankfully, the Assen suit and AGV Corsa R helmet keep me cool on the long ride out, and after a five-minute break, I'm ready to tackle some twisties. With the ride mode set to sport and the suspension set to mild stiffness, I take my first corners at a light pace.
Holy maneuverability, Batman.
At around 400 pounds, the 959 Panigale isn't a great deal lighter than the sport bikes I'm accustomed to, but the way it changes direction is of no comparison. There's an urgency to the steering and chassis that demands careful planning and body placement, but the reward is immense.
Ducati's Quick Shift (DQS) tech riffles through the gears on full throttle and Brembo brakes cut speed dramatically before each corner. Before I realize it, I'm throwing my hips over the saddle instinctively, leaning deeper, and pulling more throttle. As my speed builds, so does the noise — a furious clamor with a hint of sweetness near redline (11,000 rpm). Up and down the serpentine route, the 959 Panigale makes this novice superbike rider look and feel qualified.
After an hour of hard cornering, fatigue settles into my joints. My legs aren't used to a superbike's peg placement, and even a flexible suit like this one strains circulation. Peeling myself off the Panigale, I feel a more profound sense of satisfaction than from any ride thus far. I know (heck, my photo-snapping buddy knows) this bike has improved my riding.
I still fear superbikes, but only in the same way that I fear the ocean. If approached with reckless abandon, a superbike — even one as tractable as Ducati's 959 Panigale — is deadly. However, a healthy amount of respect and practice turns a superbike into one of the most gratifying instruments on the planet.
Editors' Recommendations