Among hardcore travelers, the United States hardly seems exotic. It's unfortunate, given the country's breadth of wilderness adventures — many of which rank among the most amazing and bucket list-worthy in the world. Here are three of our favorite water-centric wilderness adventures for paddlers of all kinds that prove the US has still got it when it comes to working the water.
Canoeing the Okefenokee Swamp (Georgia)
Gators, venomous snakes, bats, alligator snapping turtles, even black bears are all possible (even plausible) encounters on Georgia's massive Okefenokee. Crossing the swamp's 438,000-acre expanse is one of the most iconic, once-in-a-lifetime American excursions for hardcore paddlers. Somewhat surprisingly, the entire wilderness experience can be tackled with a three-day paddle from east to west along Route 7. The trek starts at Suwannee Canal, then on to Chase Prairie, and then Floyd's Island. Okefenokee Adventures is a full-service outfitter providing canoe rentals (including PFDs and paddles), plus roundtrip shuttle service.
Good to know: Don't go in summer and, for the love of god, bring lots and lots of bug spray.
Kayak Lake Yellowstone (Wyoming)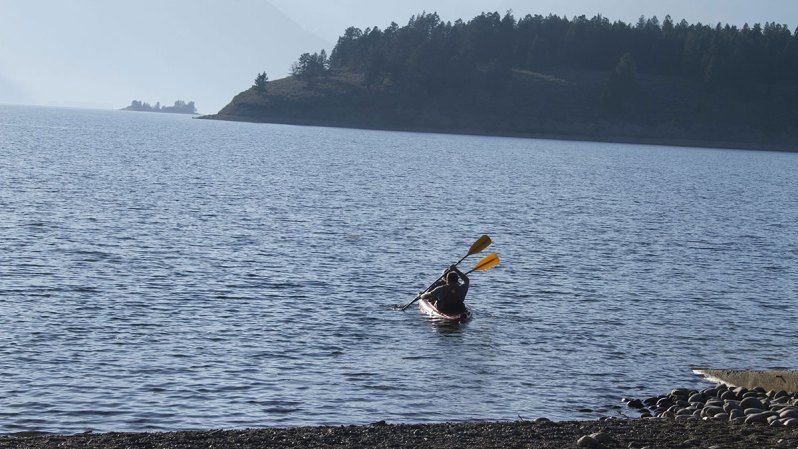 For paddlers looking to get far, far off the beaten path, there's arguably no better place in the continental United States than Wyoming's Lake Yellowstone. America's largest alpine lake is situated in the most remote and pristine section of Yellowstone National Park. While it's among the most geothermally active regions of the country, the big get here for adventure travelers is the wealth of wildlife. The park — and the banks of the lake in particular — are the ideal home for some of the country's most iconic critters. Wolves, elk, bison, and grizzly bears are all common sightings, along with bald eagles, sandhill cranes, ospreys, and plenty of endangered birds. OARS offers half-day kayaking tours from $79 per person.
Good to know: Due to its high elevation, Lake Yellowstone's weather is infamously unpredictable. Paddlers would do well to stay close to shore to avoid being stuck on open water during an especially violent storm.
Paddle the Missouri River (Kansas to St. Louis)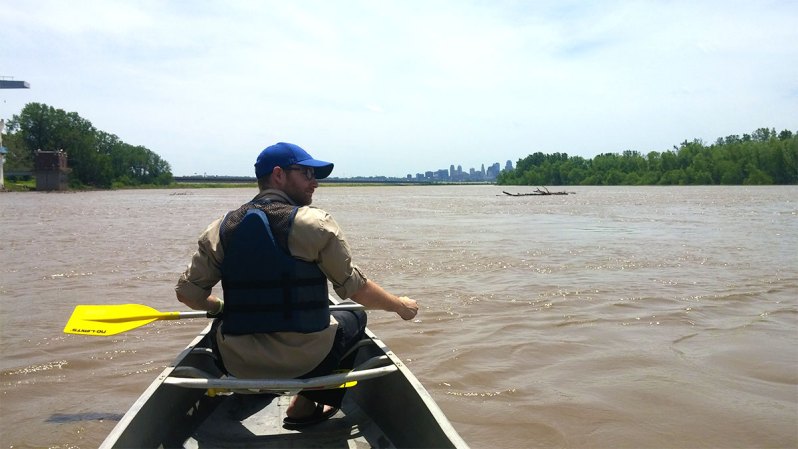 Missouri may not top most travelers' must-visit lists, but it certainly does for hardcore paddlers. The Missouri River is home to the world's longest nonstop river race — an epic, 340-mile expedition aptly named the Missouri River 340. Contenders are held to few restrictions: solo and tandem paddlers are allowed, all must take typical safety precautions, and the race must be completed in less than 88 hours. Some racers are dead-serious about the "nonstop" part, opting to skip shore breaks entirely and instead eat, sleep, and break for the john without ever touching land. For others, it's a more casual affair where just being a part of (and not necessarily winning) the event is all they need.
Good to know: official racers must pre-register before the race each summer.
Editors' Recommendations